A poll has revealed that the public are keen to buy a wide variety of quality, second-hand items from their local household waste recycling centres (HWRCs).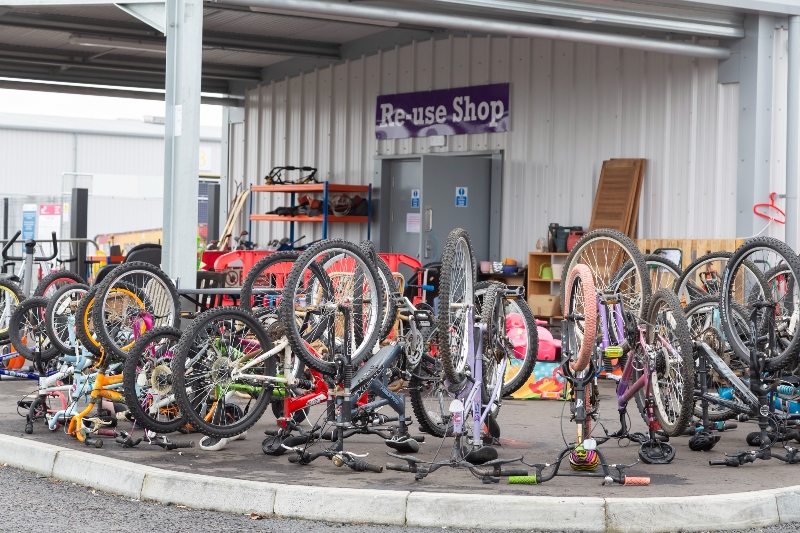 The FCC Environment / YouGov survey comes at a time when many people have had a 'COVID clearout' and have tried to find new homes for pre-loved but unwanted belongings that still have plenty of life left in them.
It found that the majority (74%) of respondents buy second-hand items. Many (42%) buy second-hand items at least once every six months or more, and nearly a third (32%) of respondents use their local HWRC at least once every 2-3 months or more often.
Only a minority of respondents (16%) know that their local HWRC has a re-use shop. The majority (84%) either don't have one (40%), or are not aware if there is one (45%).
The majority (54%) of respondents would be likely to buy from a re-use shop at their local HWRC if good quality second-hand items were available for a low price
Announcing the research at this year's LARAC Annual Conference last week, FCC Environment's operational director Steve Longdon said: 'Our results give local authorities, plenty of scope to open more reuse shops at their facilities.
'Many of these councils have declared climate emergencies, acknowledging their need to act on the causes and impacts of climate change in their bid to help meet Net Zero targets. More reuse shops at HWRCs – similar to those already working successfully across the country selling goods, from everyday items to the extraordinary – can be one more step in the right direction.
'At our award-winning HWRCs, our focus on re-use is both climate- and community-friendly, reducing waste and providing training opportunities, as well as offering quality second-hand goods at a fraction of their normal price, often benefitting local charities. A re-use shop really is a win for everyone.'
The FCC Environment / YouGov poll aligns with a Government focus on re-use alongside repair and remanufacture as part of its Resource and Waste Strategy, which states the need to encourage more reuse through HWRCs and contracts with charities.
The Government strategy sets out how reuse keeps viable products in active use for longer, helps to preserve natural resources, avoids carbon emissions caused when new products are made / distributed, and minimises the impact of dealing with waste – while helping those who are less able to afford new provisions.