Leicester City Council has set out how it plans to have an entirely electric fleet of buses by 2030.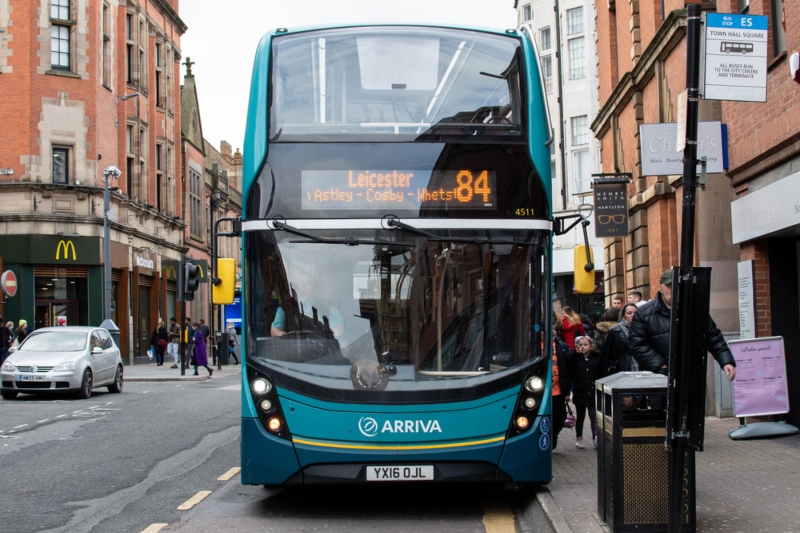 The Leicester Bus Services Improvement Plan (LBIP) sets out measures to modernise and upgrade bus travel throughout the city. This includes bringing in over 200 fully electric buses, automated digital ticketing, and bus lane and signal measures.
The proposals would create a formal partnership between the city council and local bus operators. It has been submitted to the Department for Transport in order to bid for a share of the National Bus Strategy funding.
The plan includes a 'Mainlines' urban network of 25 route groups, each using 168 electric buses with audio-visual displays and enhanced access features.
A network of five 'Greenlines' subsidised electric bus routes would also be in place, including three express routes connecting to the city's three Park and Ride sites. A smaller 'Flexlines' network of four on-demand electric bus routes would run to access areas of the city away from the main bus network.
Leicester deputy city mayor for environment and transport, Cllr Adam Clarke, said: 'Last summer we set our intention to carry out this wide-ranging research and consultation work, and this Bus Service Improvement Plan is the result.
'It includes more than 200 electric buses, changes to routes to give buses priority over other vehicles, and improvements to reliability and frequency of services, to make bus travel a more attractive alternative to car use.
'The goals of this plan are clear – to increase bus use, improve punctuality and to improve passenger satisfaction, as well as working towards an entirely electric fleet of buses by 2030.'
Photo: Matthew Stone / Shutterstock.com