East Suffolk Council is taking further steps to reduce its impact on the environment by switching to an eco-friendly fuel for its fleet of vehicles.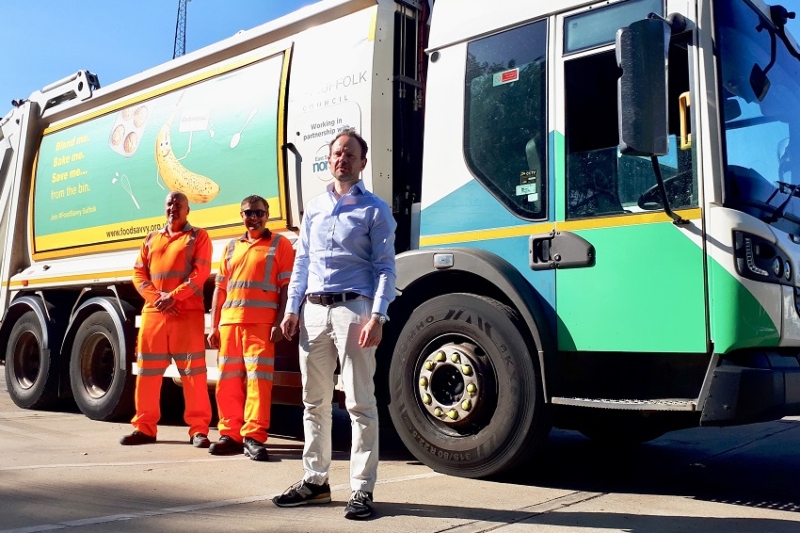 The council's cabinet have unanimously agreed to ditch diesel and switch fuel to a certified palm oil-free Hydrotreated Vegetable Oil (HVO). HVO is an advanced renewable and sustainable fuel that offers up to 90% reduction in carbon emissions compared to diesel.
The fleet, consisting of 246 vehicles, mainly operated by East Suffolk Norse, contributed to around 44% of the council's total carbon emissions last year and was the biggest contributor to their carbon footprint.
Initially, 32% of the fleet will be converted to HVO, including 60% of the heavy goods refuse lorries. The council will also undertake a fleet review during the next 12 months, with the aim to replace or remove any vehicles incompatible with HVO.
Cllr James Mallinder, East Suffolk Council's Cabinet Member for the Environment, said: 'East Suffolk Council has pledged to put the environment at the heart of everything we do and to become carbon neutral by 2030. In doing so, we're committed to making radical changes to our operational assets and with the move to a fully electrical fleet some way off, moving to cleaner and more sustainable fuel is the best way to tackle one of our biggest polluters and dramatically reduce our carbon emissions.'
The switch to cleaner fuel will encounter additional costs from the installation of HVO fuel storage tanks and the cost of the fuel itself. However, the council says this move represents the best value for money in terms of carbon savings per pound spent.