North Northamptonshire Council is updating its waste and recycling fleet with over 110 new vehicles.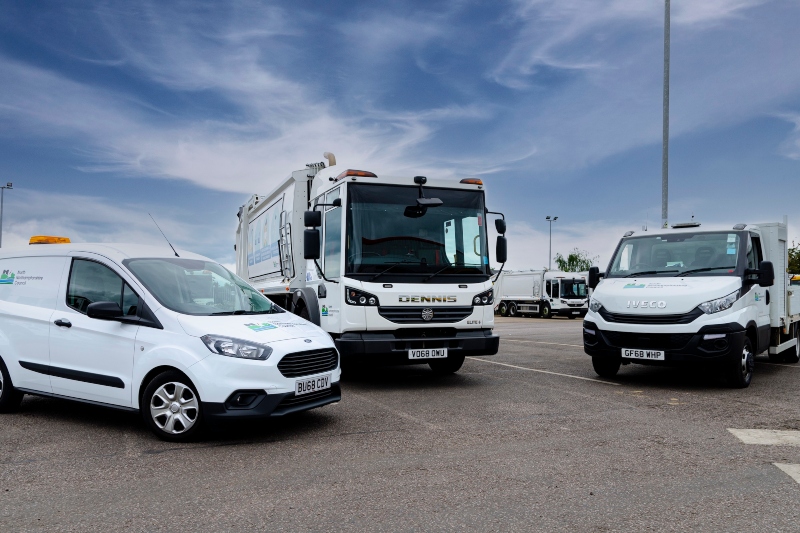 The new unitary authority has awarded the contract to provide and maintain the vehicles, as well as workshop management services, to Specialist Fleet Services Ltd (SFS).
Cllr Graham Lawman, executive member for highways, travel and assets at North Northamptonshire Council, said: 'We are very pleased to be updating our fleet at North Northamptonshire Council with SFS. These new vehicles come with additional safety features to keep our crews and members of the public safe, as well as more efficient engines which cut fuel use and reduce air pollution.
'By updating our fleet we can ensure we continue to provide residents with a reliable waste and recycling service.'
The new vehicles include 11 26t Refuse Collection Vehicles (RCVs), two 18t RCVs, more than 90 Ford Connect and Ford Transit vans, and a truck-mounted Scarab Sweeper.
SFS has previously worked for Kettering and Corby Borough Councils, both of which are now part of the newly formed North Northamptonshire Council.