Keenan Recycling has managed to achieve full UK coverage after investing over £4m in new trucks and adding six new depots in the last 12 months.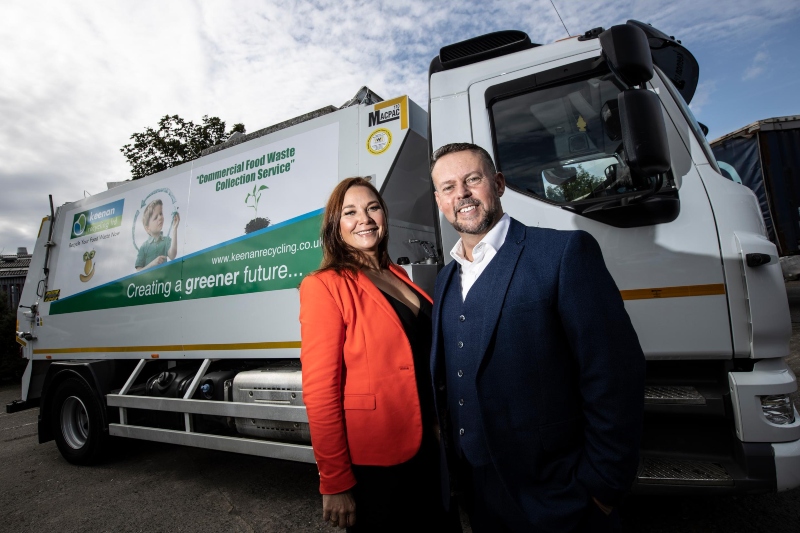 The waste management company has also been able to recruit around 25% more drivers in the past year despite the well-publicised shortage of drivers.
The company, which turns food waste into premium grade compost or biofuel, introduced a Driving Academy at sites in Manchester, Leeds, Guildford, Shrewsbury and Newcastle.
More than 1,000 people have applied for the Academy which includes paid-for training, a competitive salary, and job security following training with Keenan. In addition, the waste management company is also offering accommodation for those who need to relocate to undergo training.
It plans to more than double its headcount, increasing by around 230% in the next two years, and invest in another 200 high-tech trucks.
Claire Keenan, collections director at Keenan Recycling, said: 'We've been absolutely overwhelmed with the response to our new Driving Academy which has allowed us to place our own vehicles across the length and breadth of Britain.
'Last year saw us make significant investments into England, that allowed us to serve a wealth of new customers south of the border including colleges, restaurants and fast food chains.
'Our new fleet of trucks boast a bespoke configuration including, individual bin weighing, slave bin for caddy and bag uplifts and RFID technology that allows customers to track when their bin has been uplifted.'