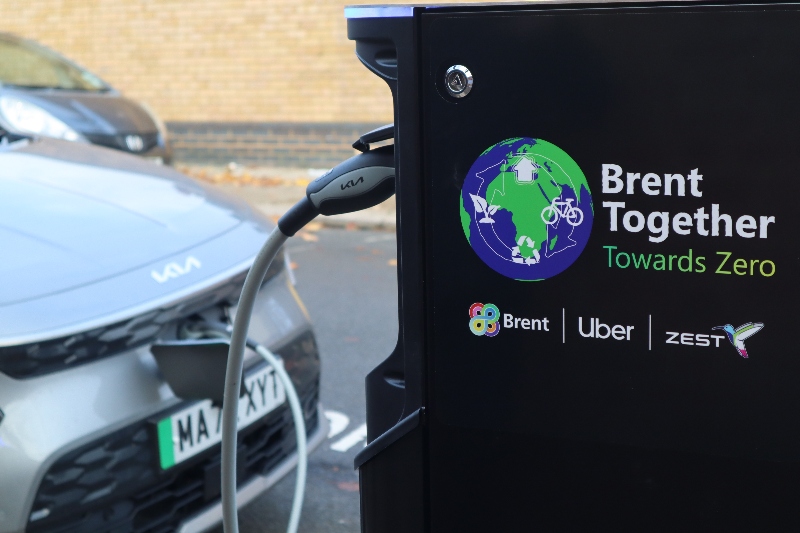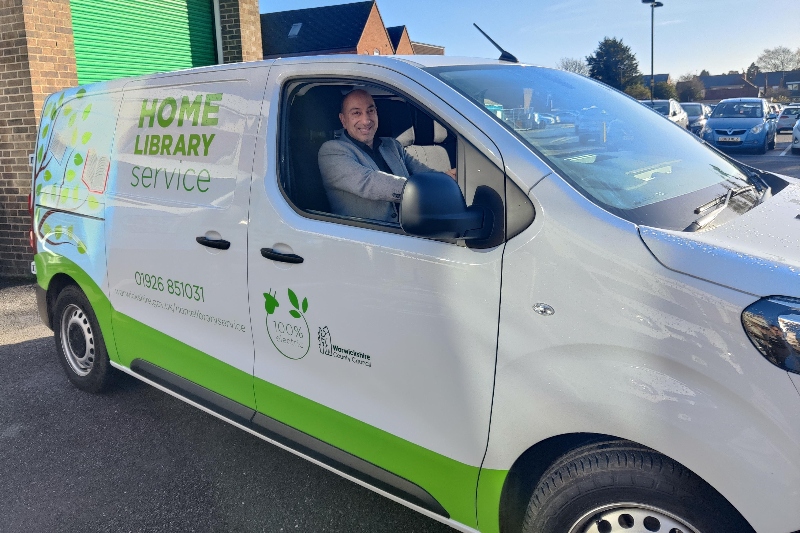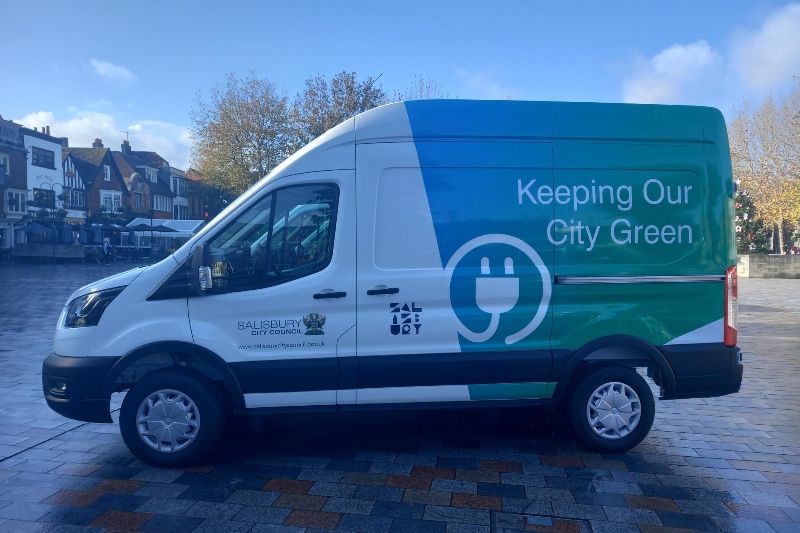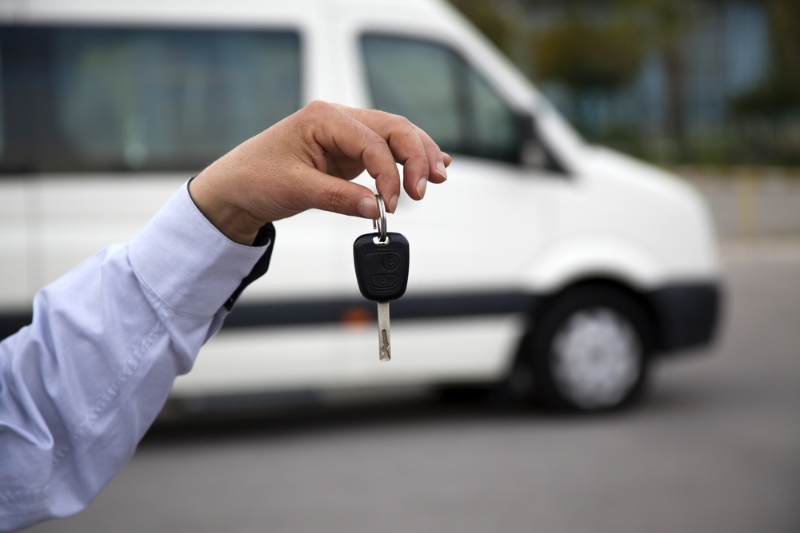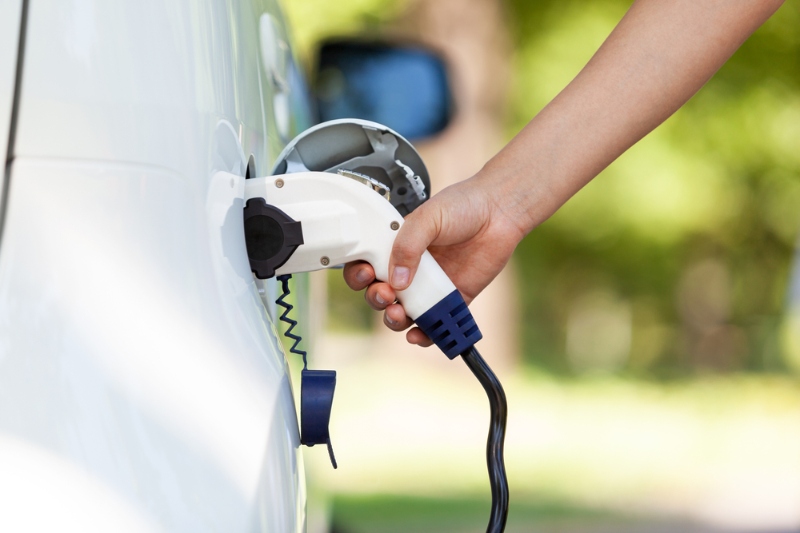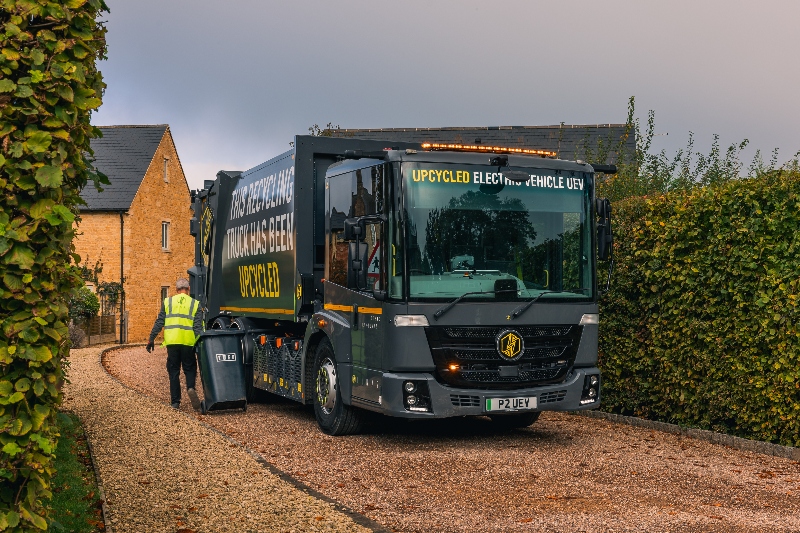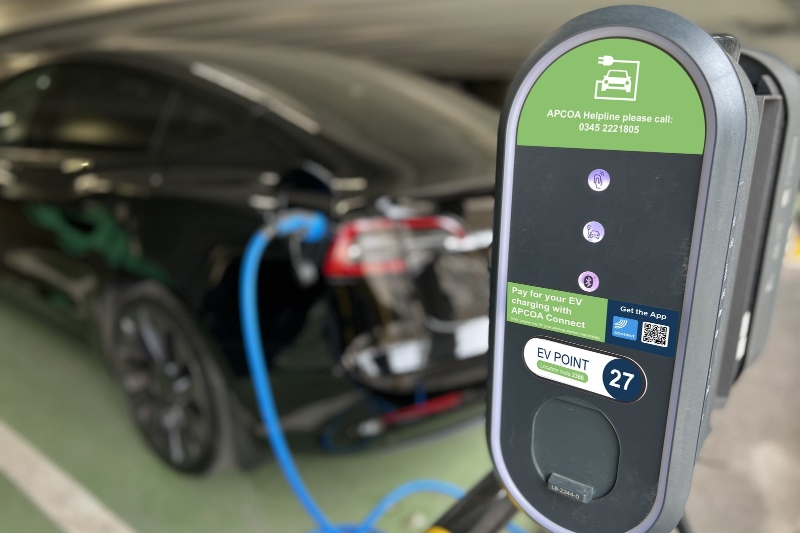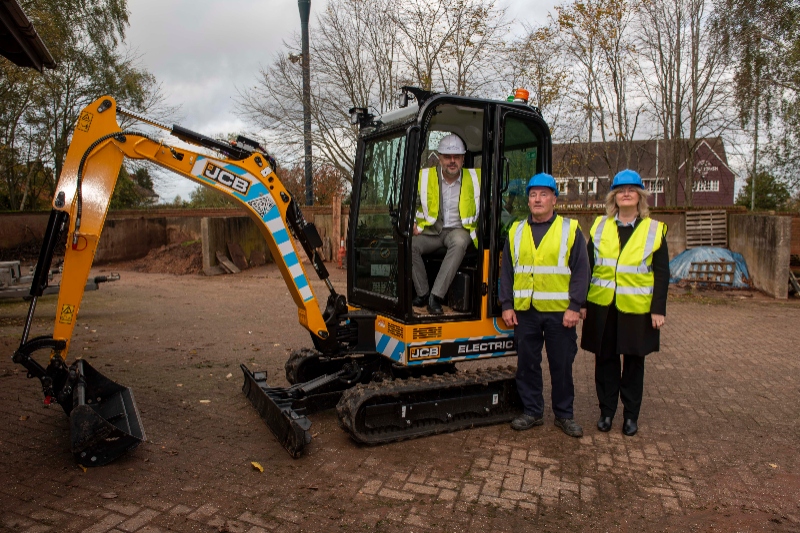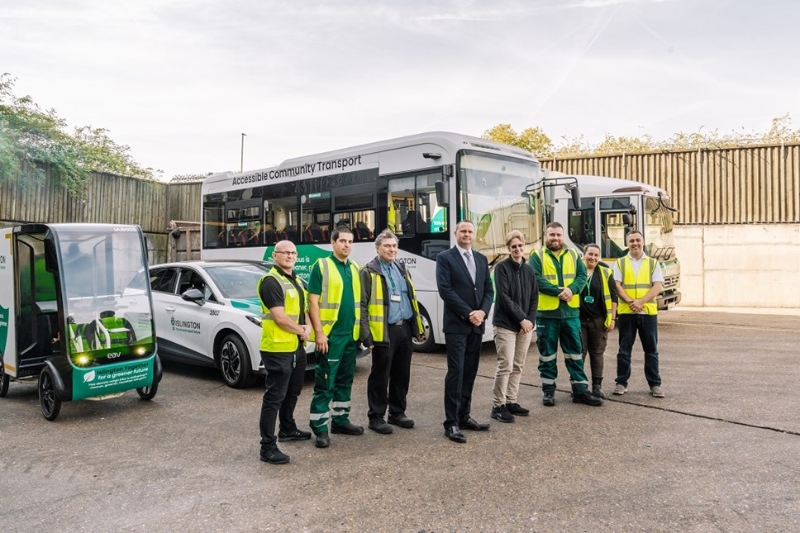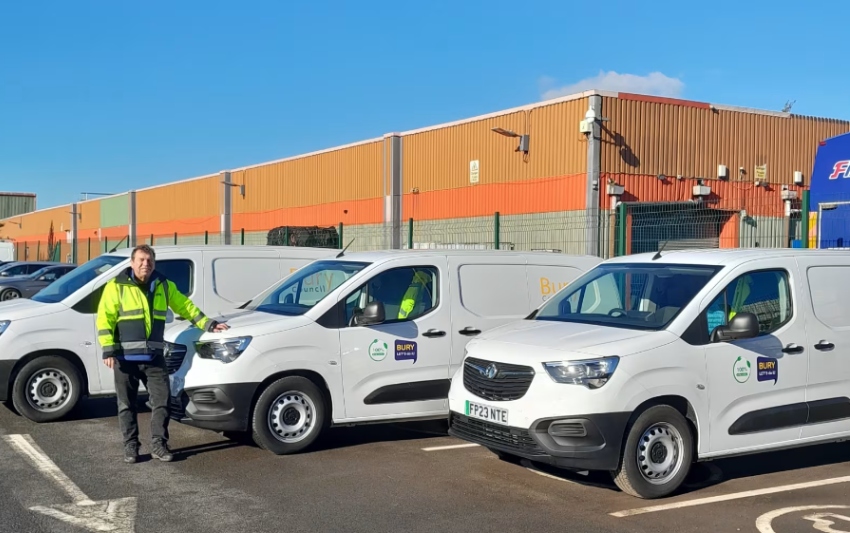 Bury switches to electric
31/10/2023
Bury Council has taken delivery of 10 electric vehicles, which will replace old diesel versions.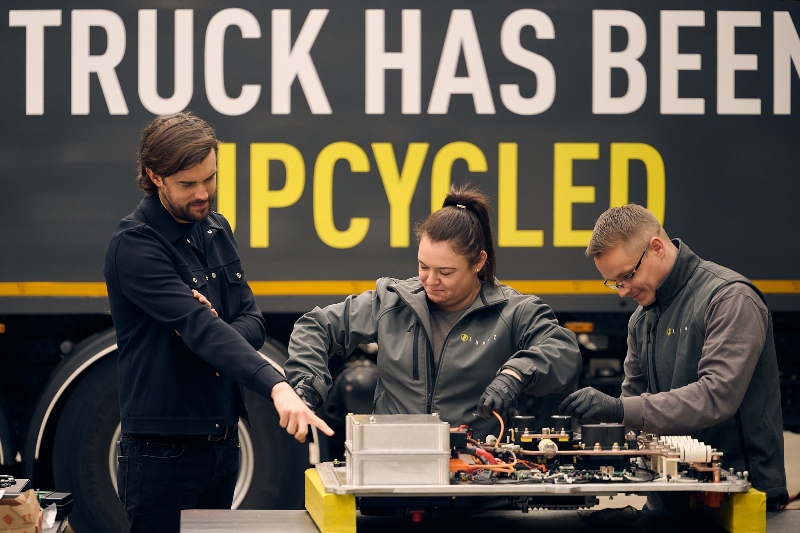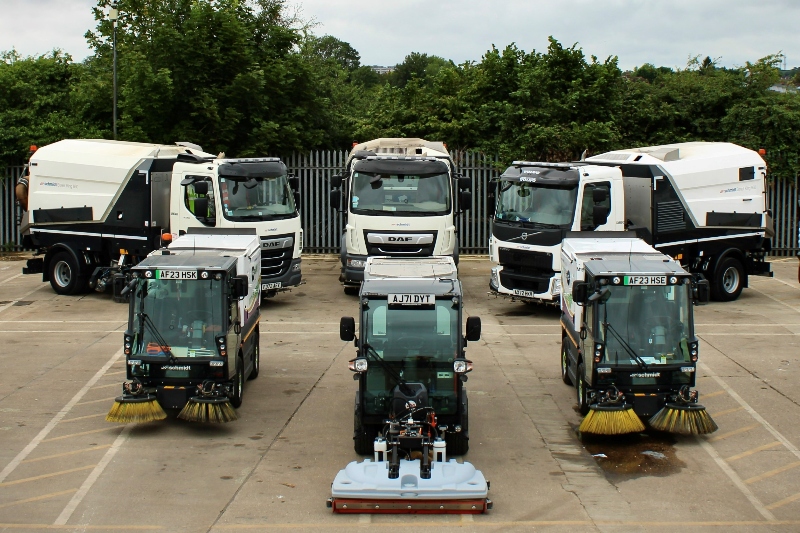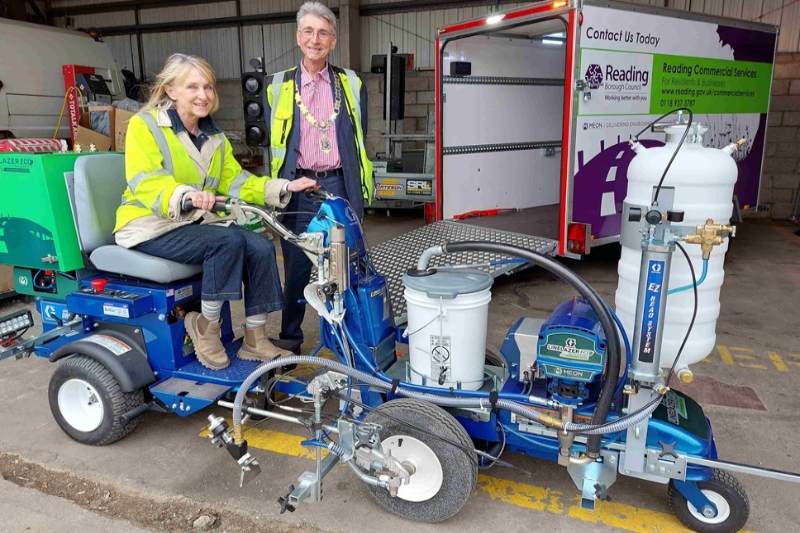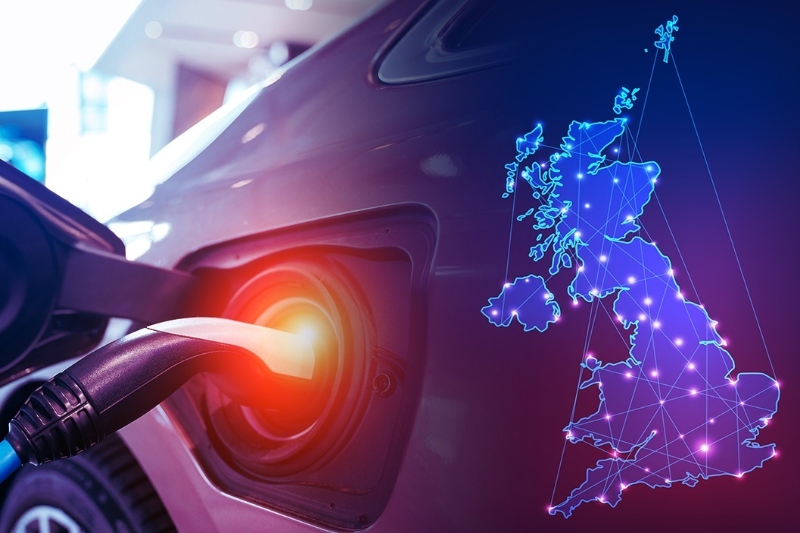 Powering up local infrastructure
13/10/2023
Thomas McLennan, head of policy and public affairs, BVRLA looks at how local authorities can help develop fleet friendly electric vehicle (EV) charging infrastructure.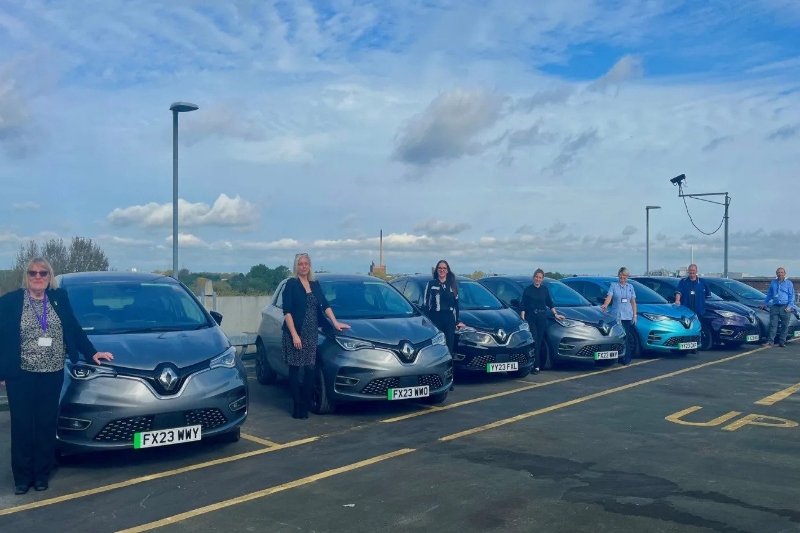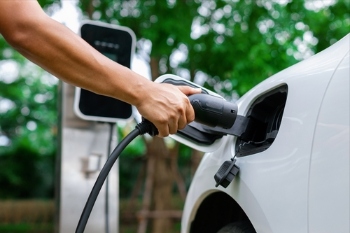 Number of ultra-rapid charging hubs doubles in year
06/10/2023
Charge-point mapping service Zapmap has published statistics on the UK's electric vehicle charging infrastructure, which shows there were almost 50,000 installed public charging devices as of September 2023.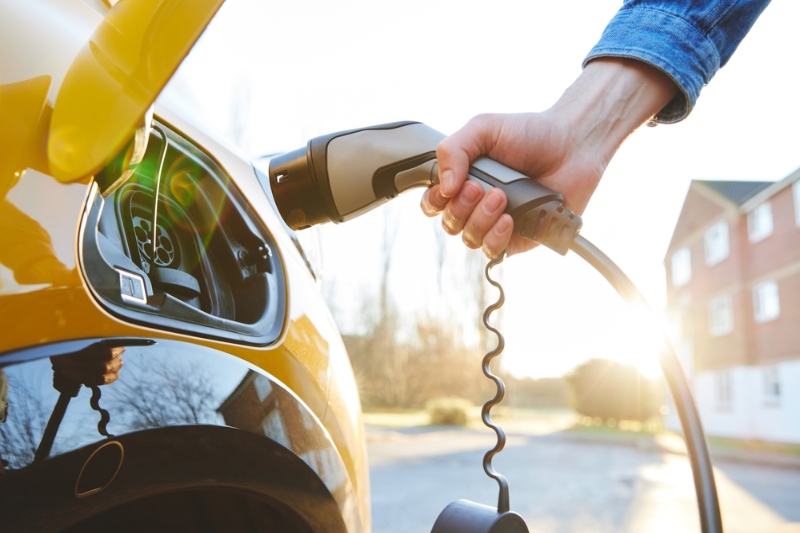 County areas behind on EV charging
29/09/2023
The number of publicly available electric vehicle (EV) charge points in England's county and rural areas lags 'far behind' major towns and cities, according to a report.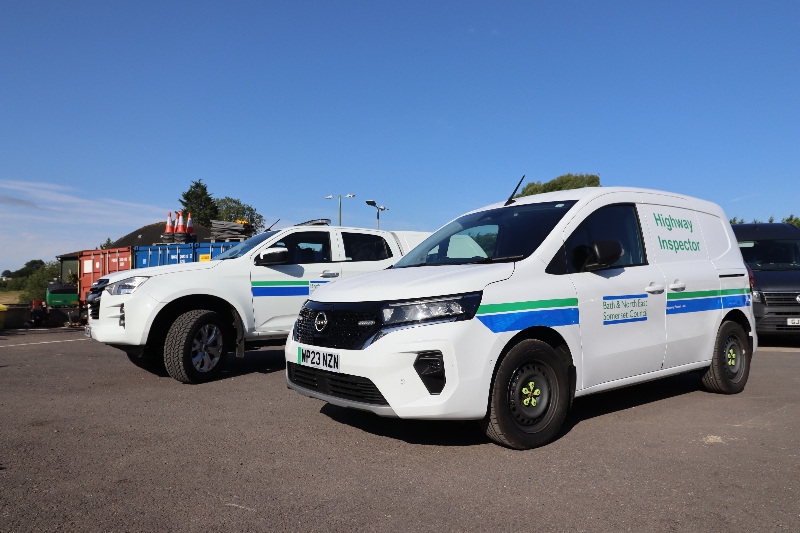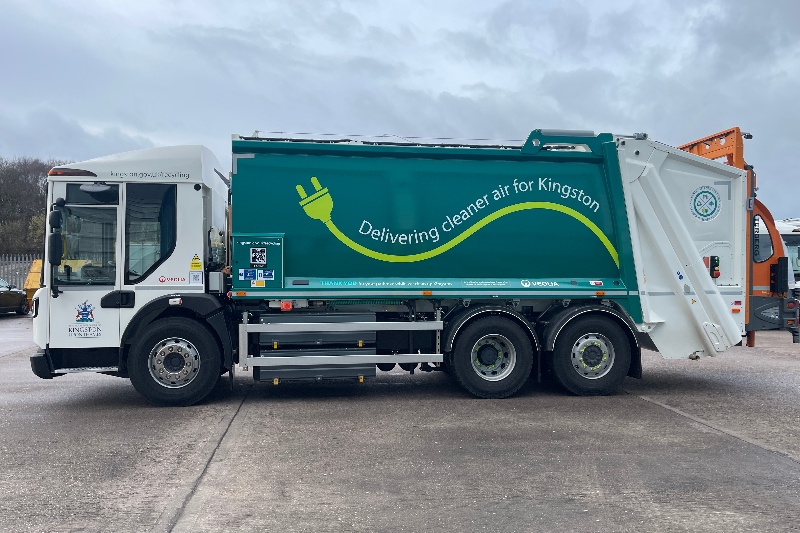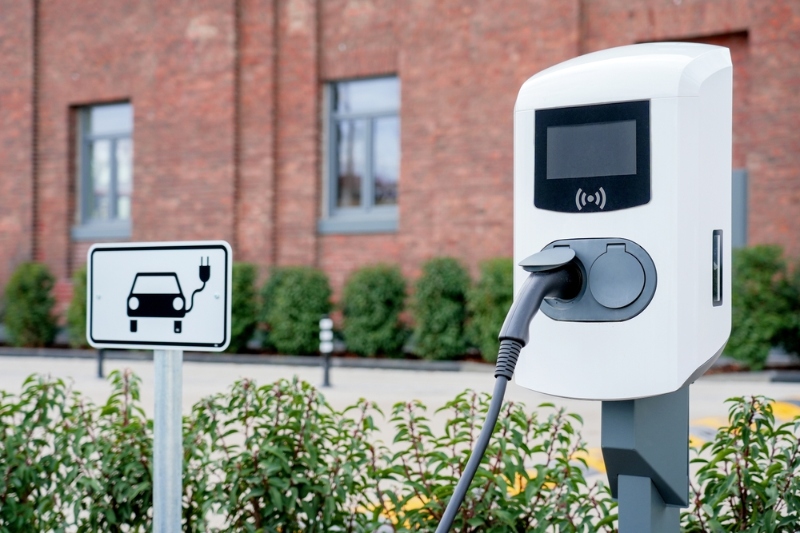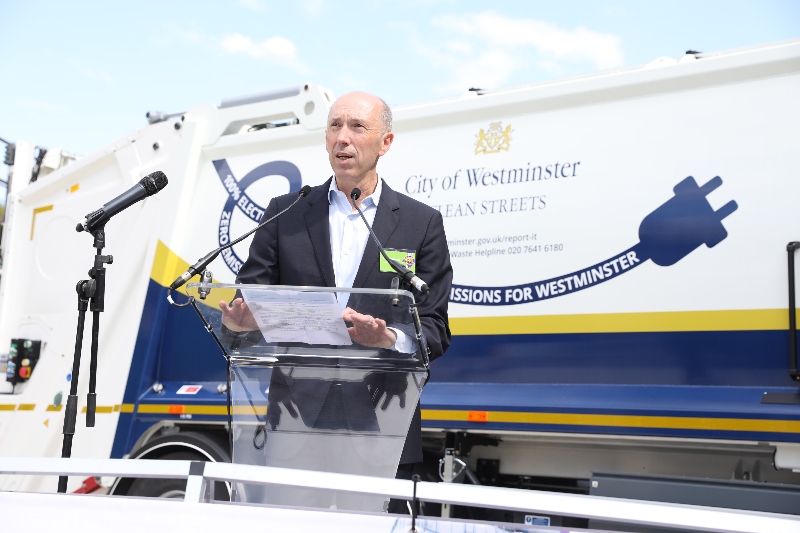 Westminster's electric dreams
22/09/2023
Westminster City Council and Veolia have launched the UK's largest electric refuse collection fleet. LAPV visited the local authority's new depot to find out more.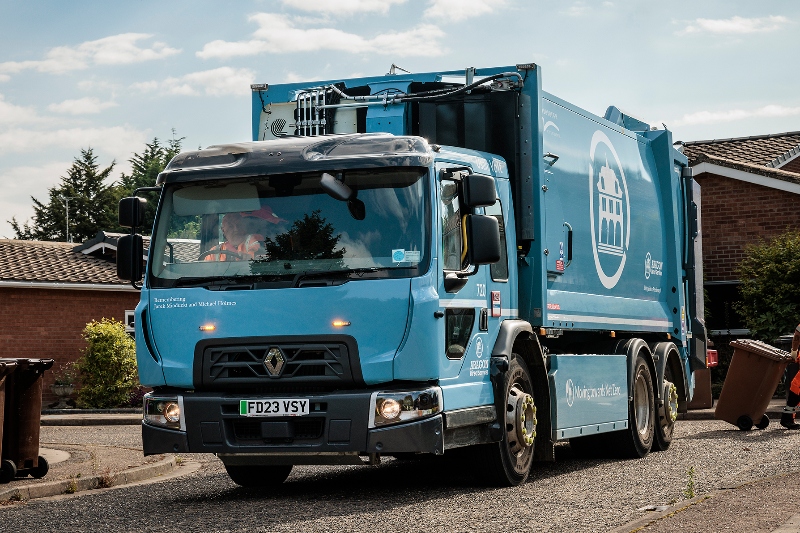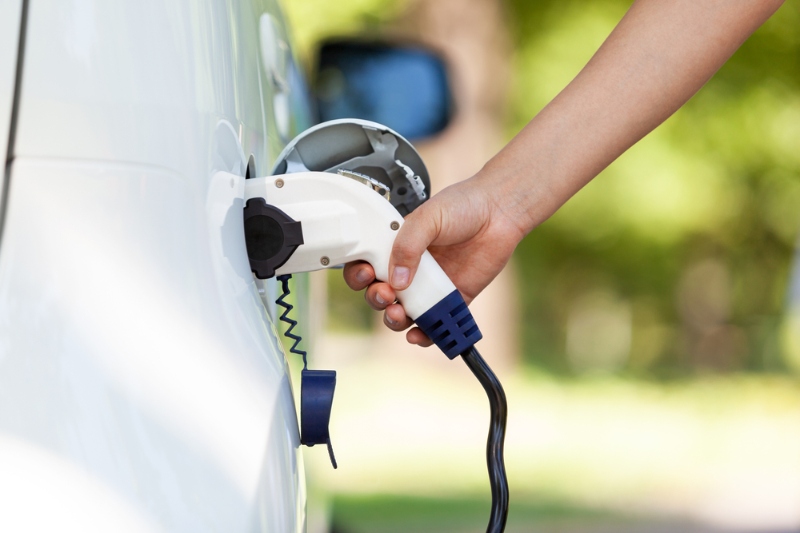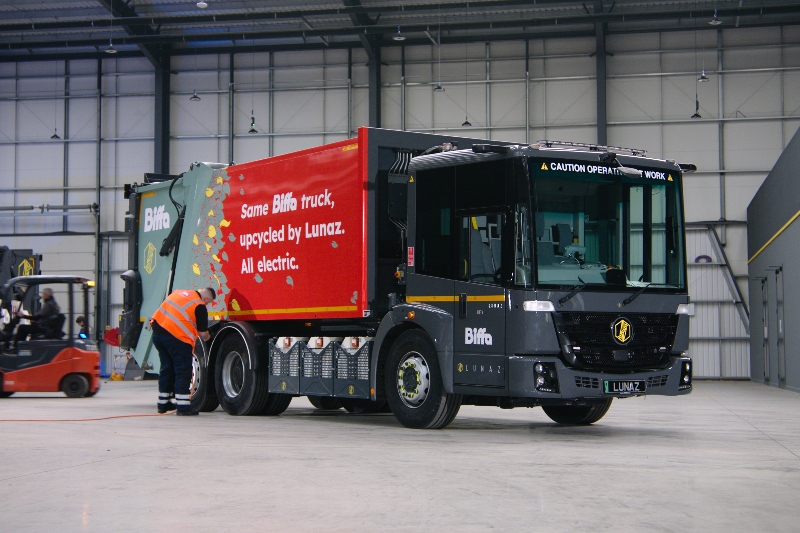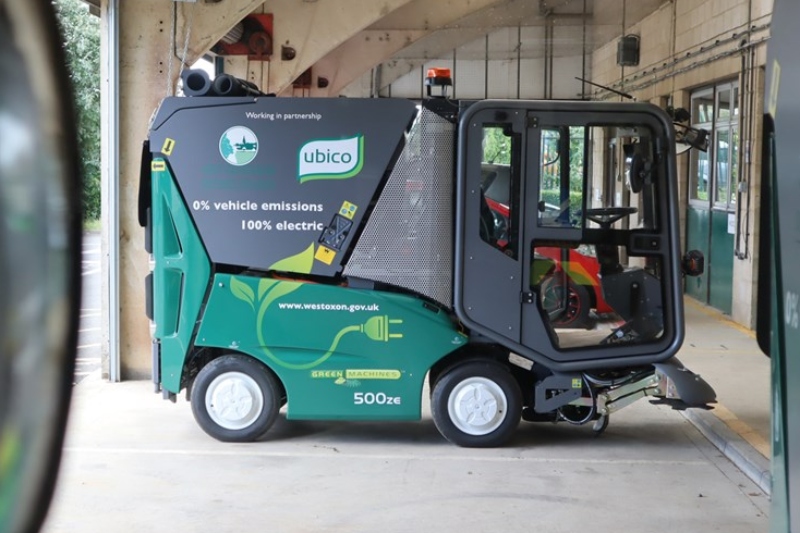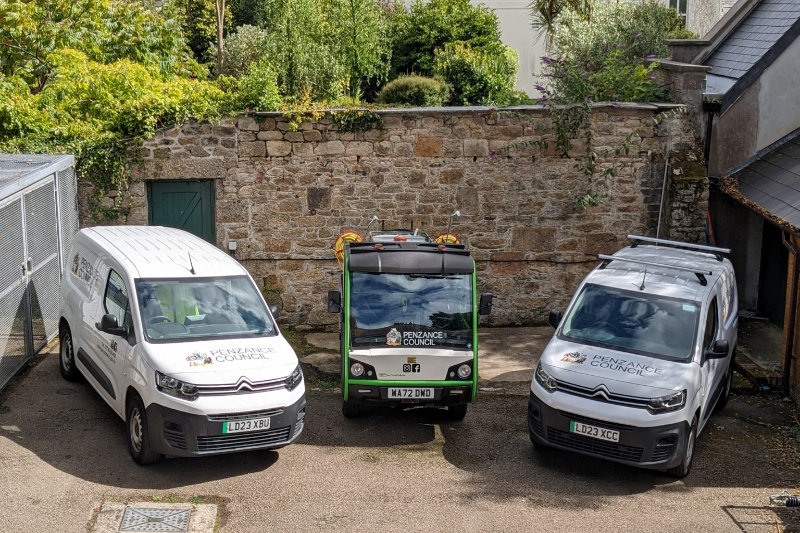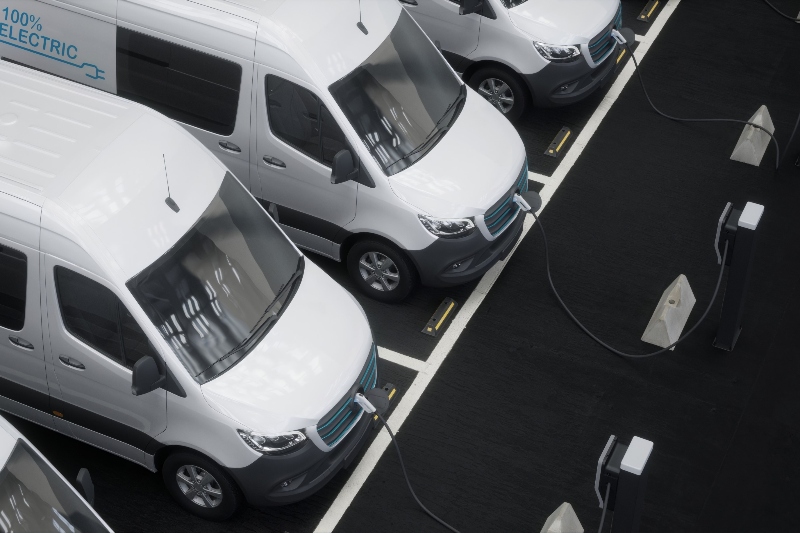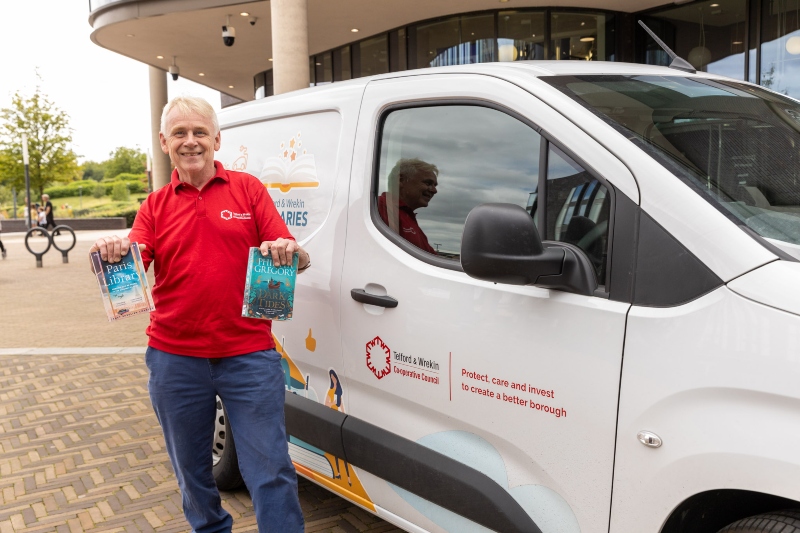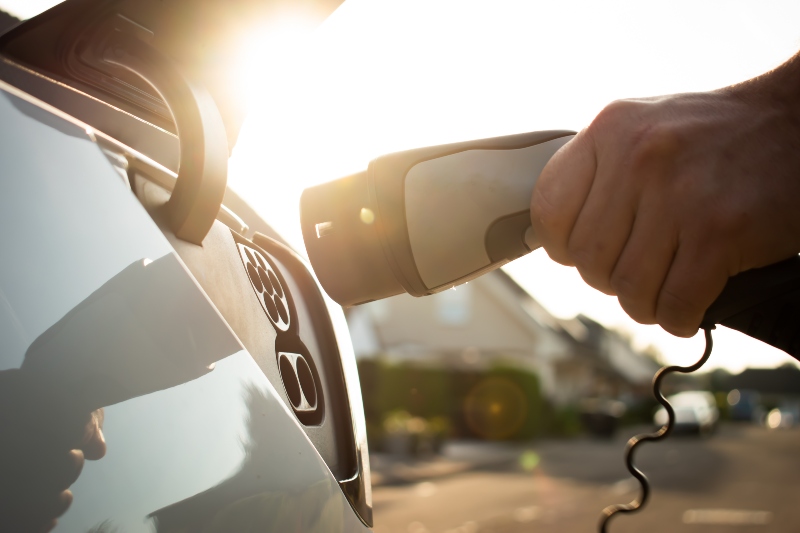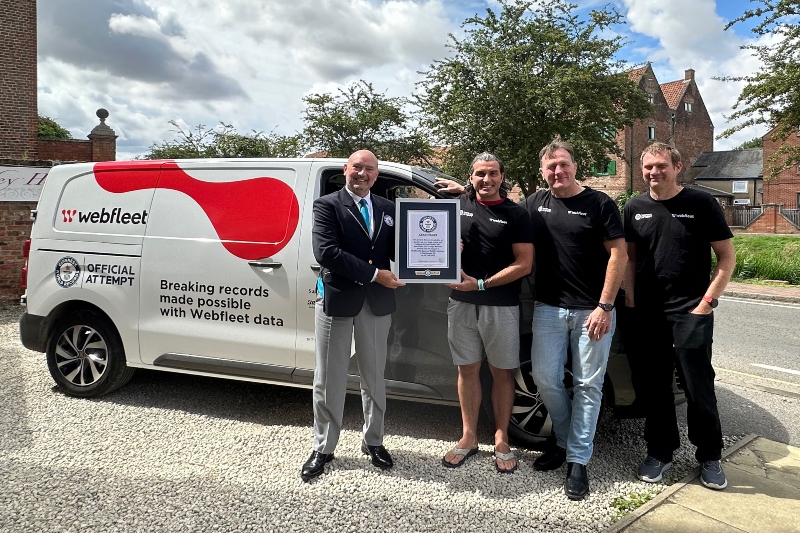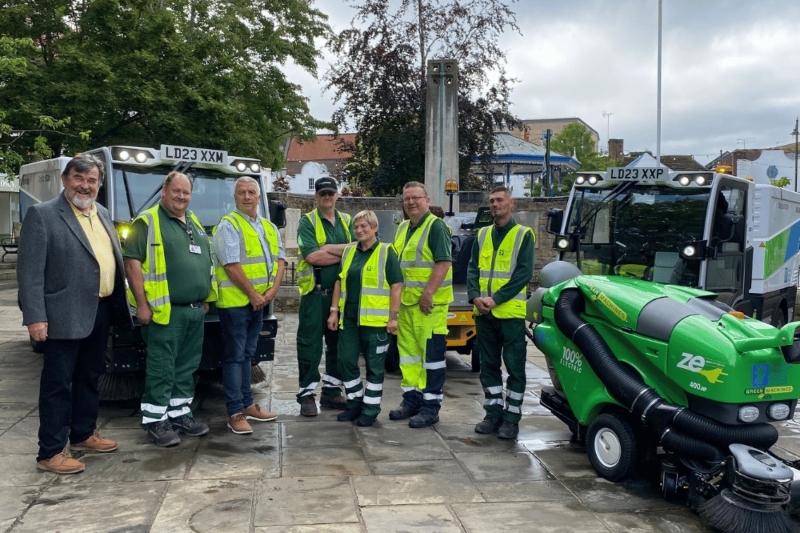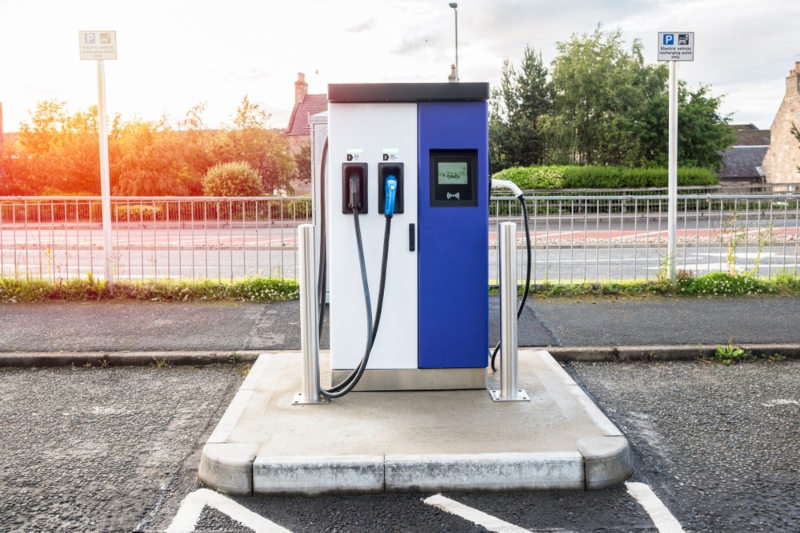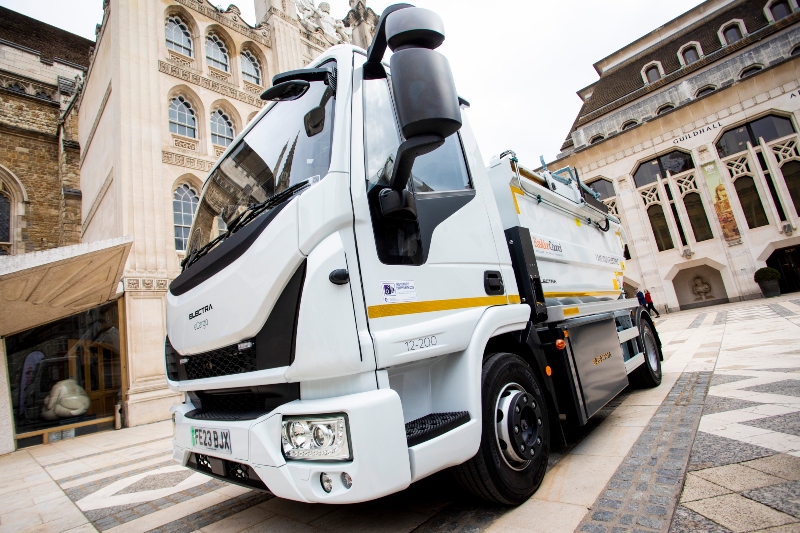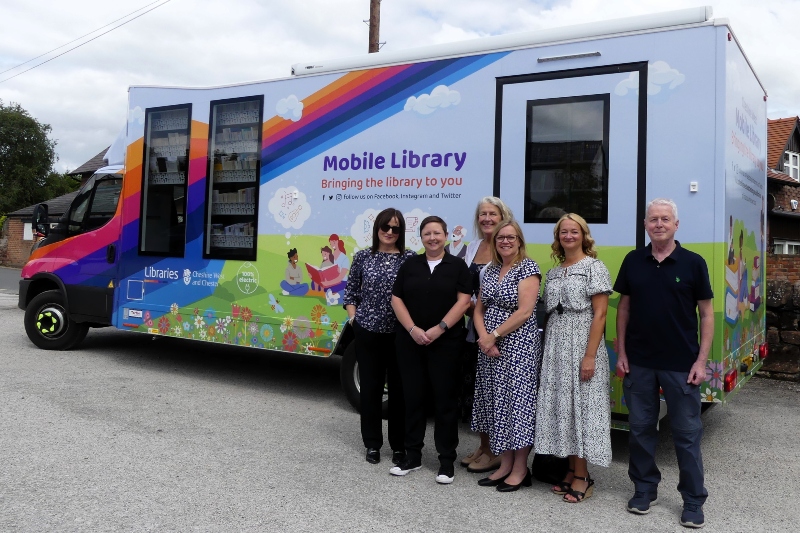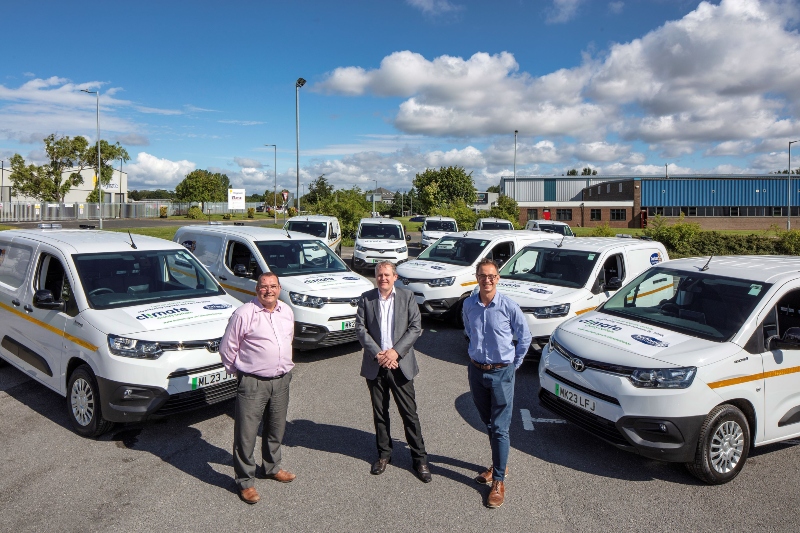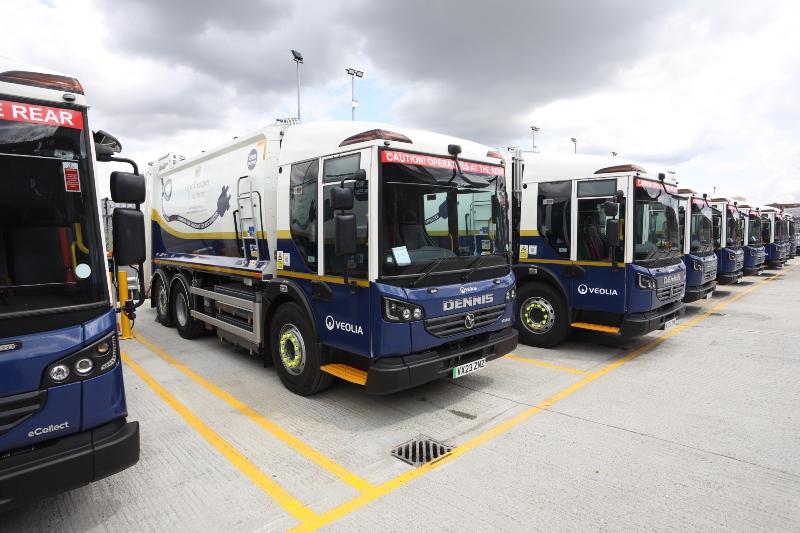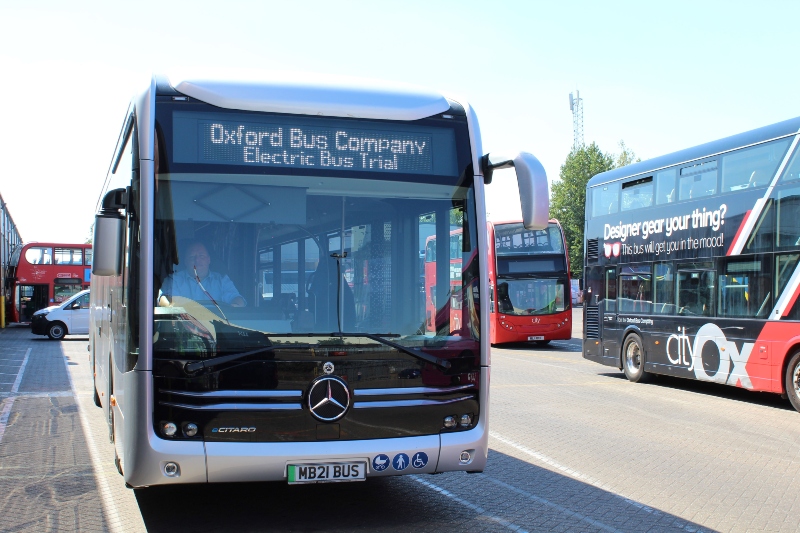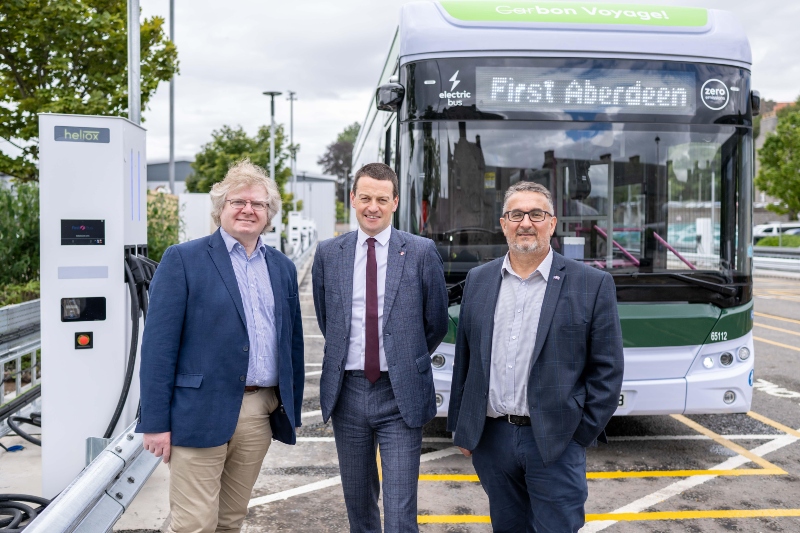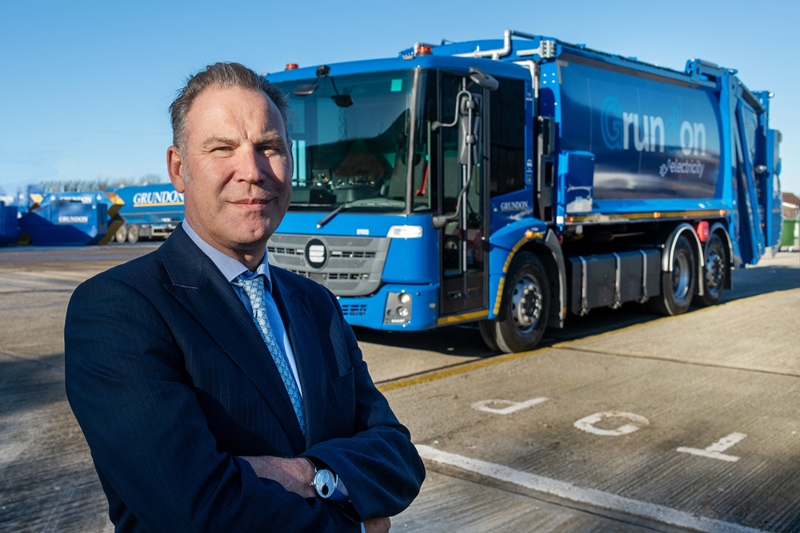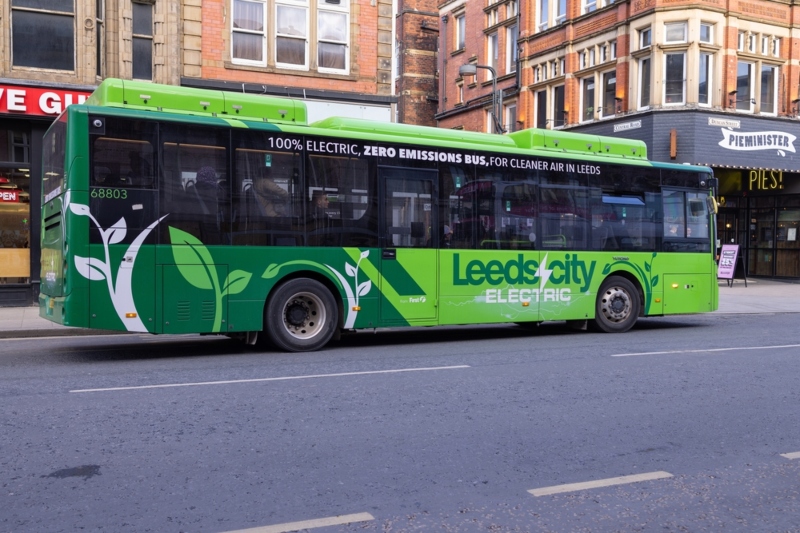 Thousands more green buses needed to reach net zero
30/06/2023
More than 5,800 extra green buses are needed in England by 2030 to reach net zero and support the levelling up agenda, according to a new report from the Institute for Public Policy Research (IPPR).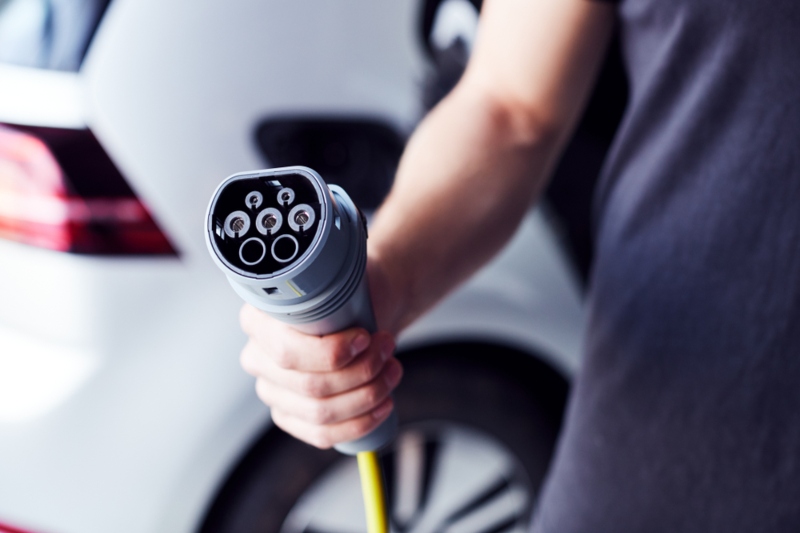 EV technician shortage creating postcode lottery
15/06/2023
A new analysis has revealed that the shortage of technicians who are qualified to work on electric vehicles has created a postcode lottery that could undermine consumer confidence.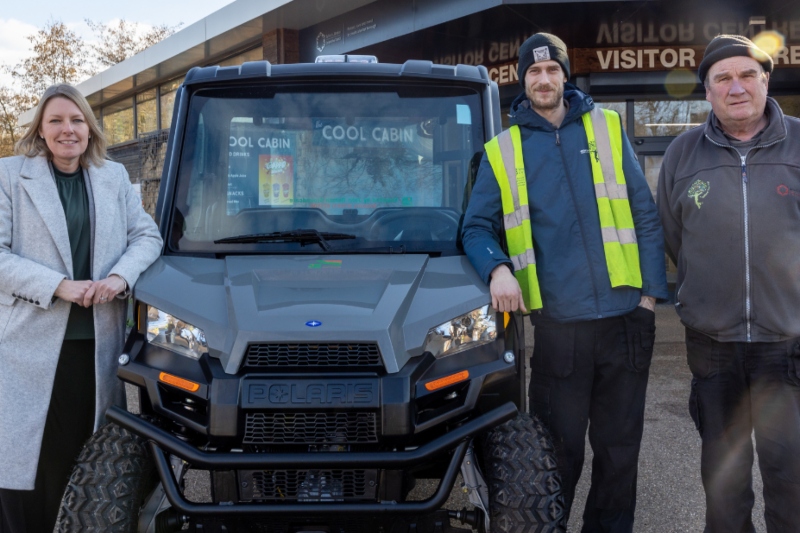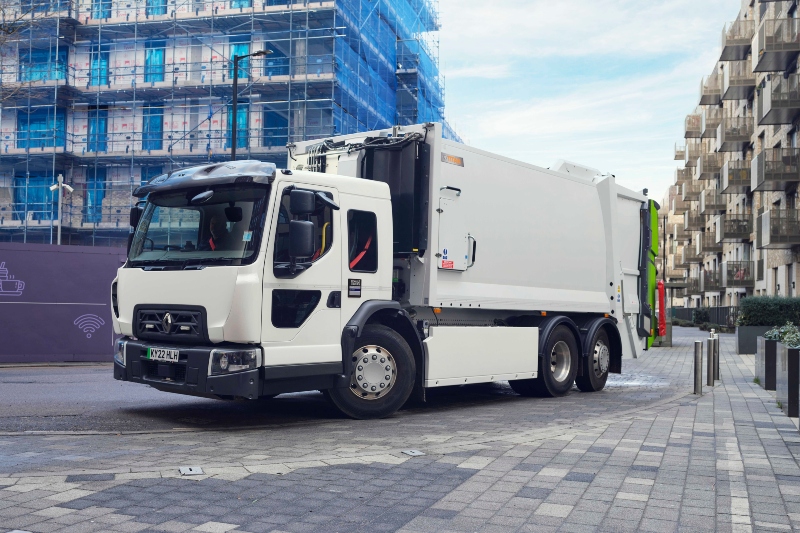 Going big like Barcelona
09/06/2023
The city of Barcelona has gone all in on electric refuse collection vehicles (RCVs). LAPV talks to Andrew Scott, head of Electric Mobility at Renault Trucks, to find out what it would take for the UK to do the same.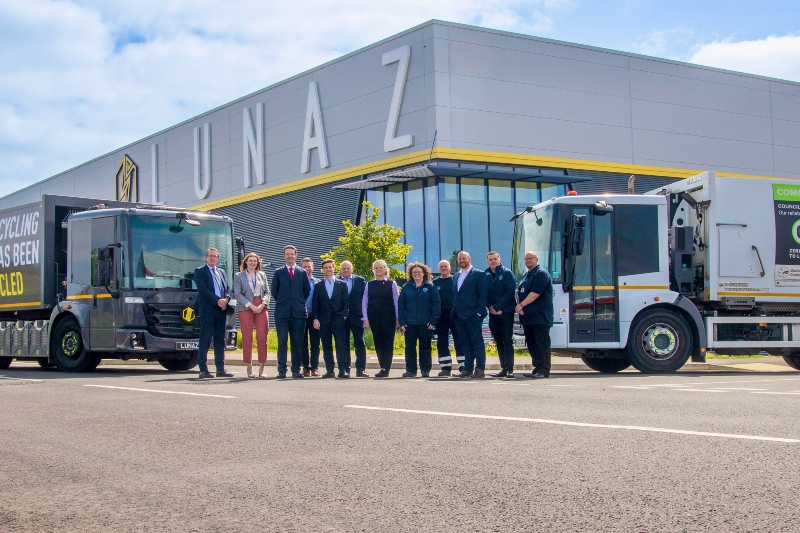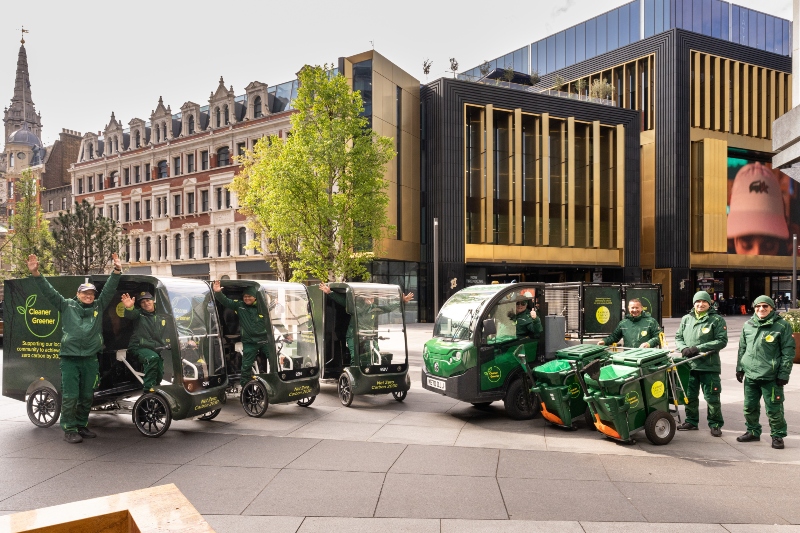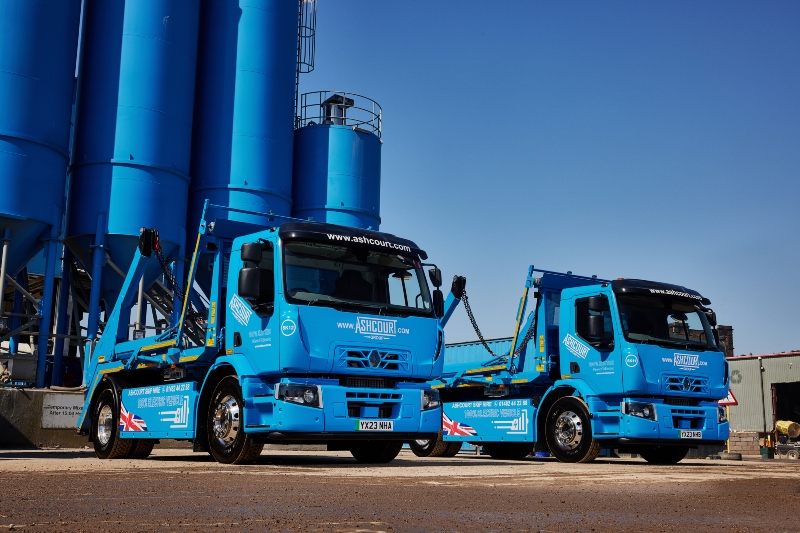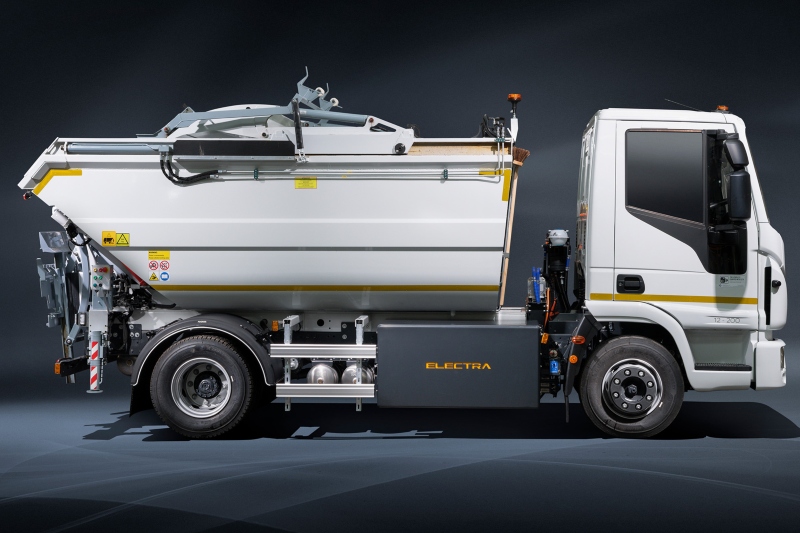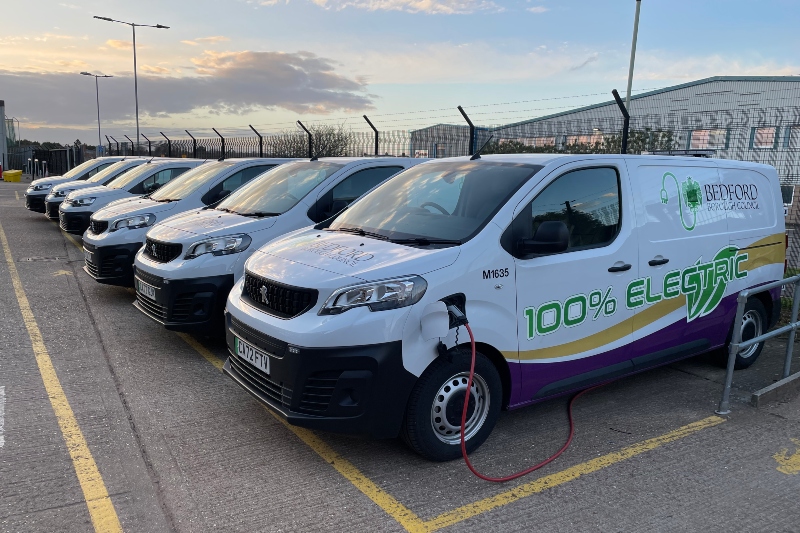 Bedford picks up 16 new EVs
02/05/2023
Bedford Borough Council has added 16 new electric vehicles (EVs) to its fleet as part of its plans to reduce its carbon emissions.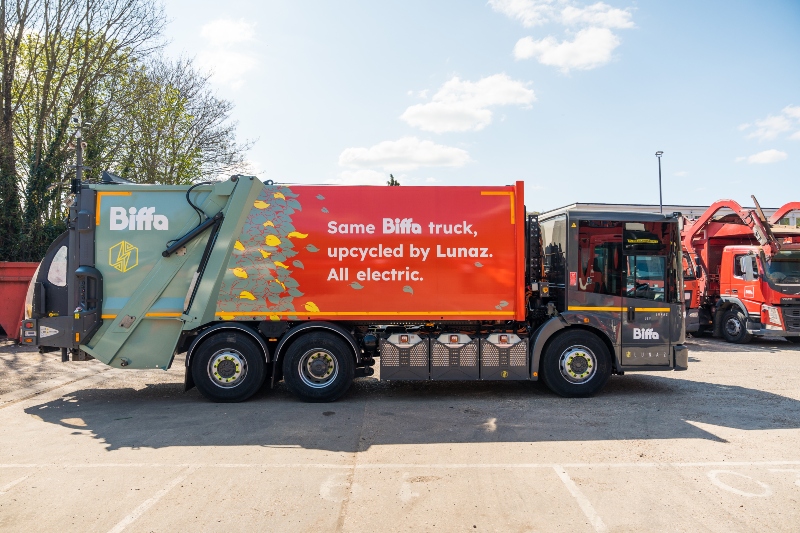 Biffa teams up with Lunaz to electrify fleet
27/04/2023
Biffa and the vehicle electrification and upcycling business Lunaz have teamed up to convert one of Britain's largest fleet of bin lorries to electric – a move that received a thumbs up from David Beckham.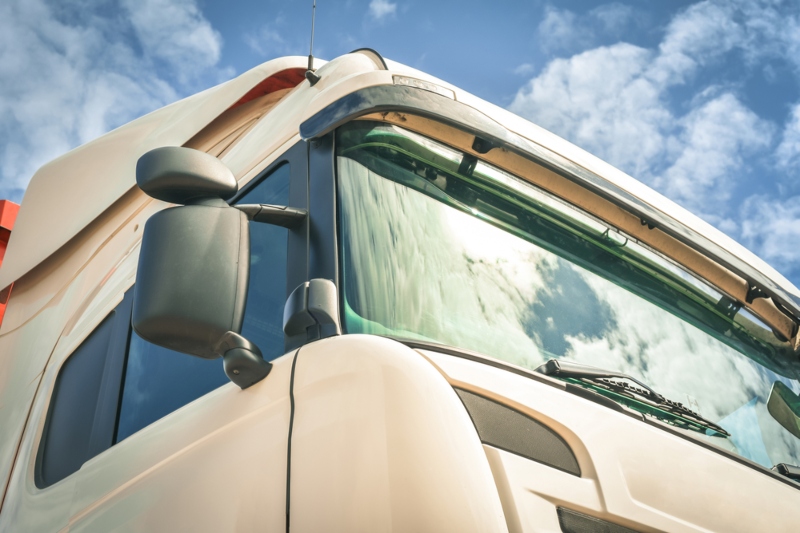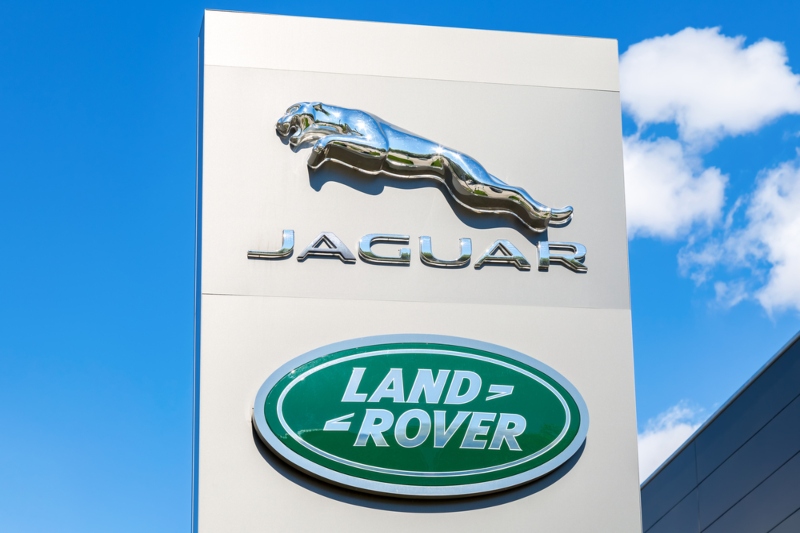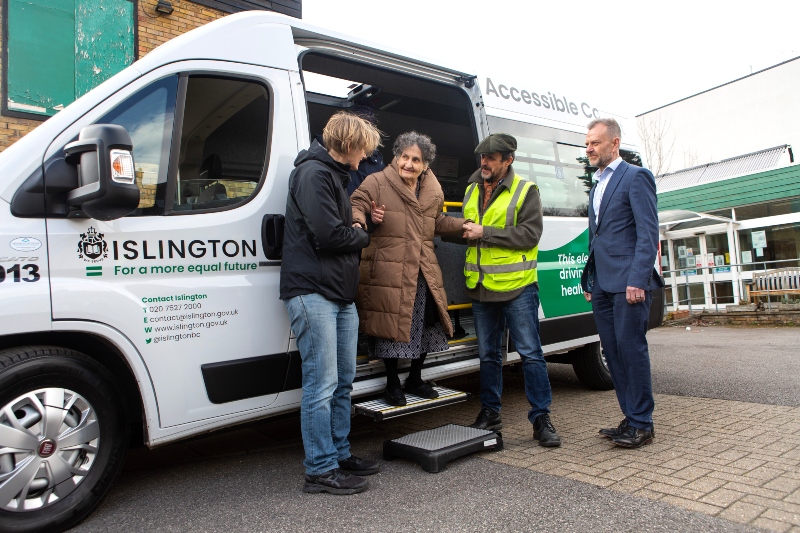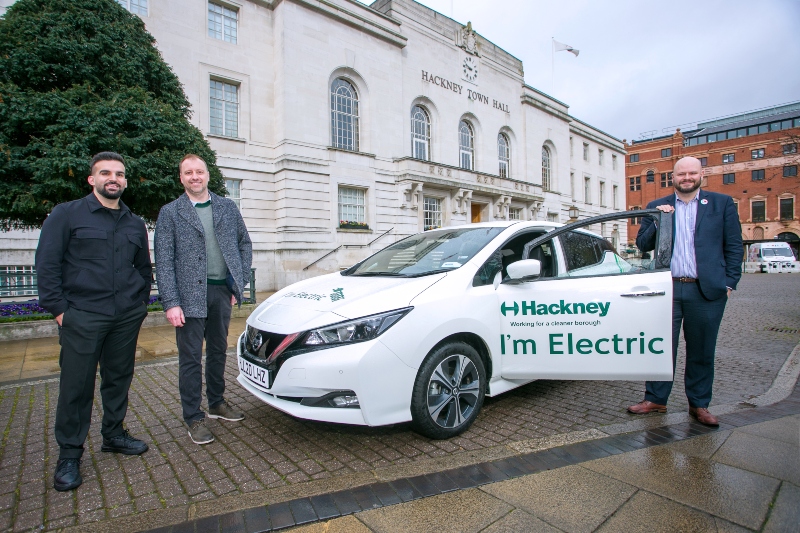 Hackney Council to roll-out 2,500 chargers
30/03/2023
Hackney Council has signed a contract with charging infrastructure provider Zest to provide and operate its charge point roll-out of 2,500 fast and slow chargers.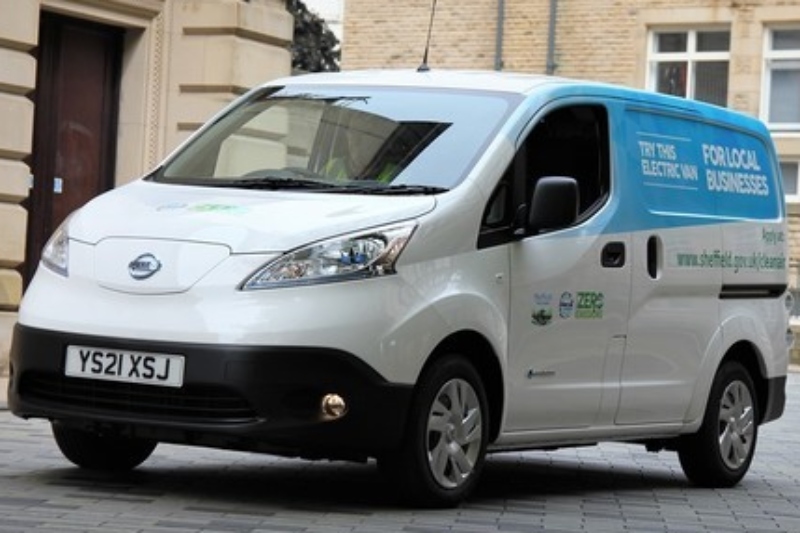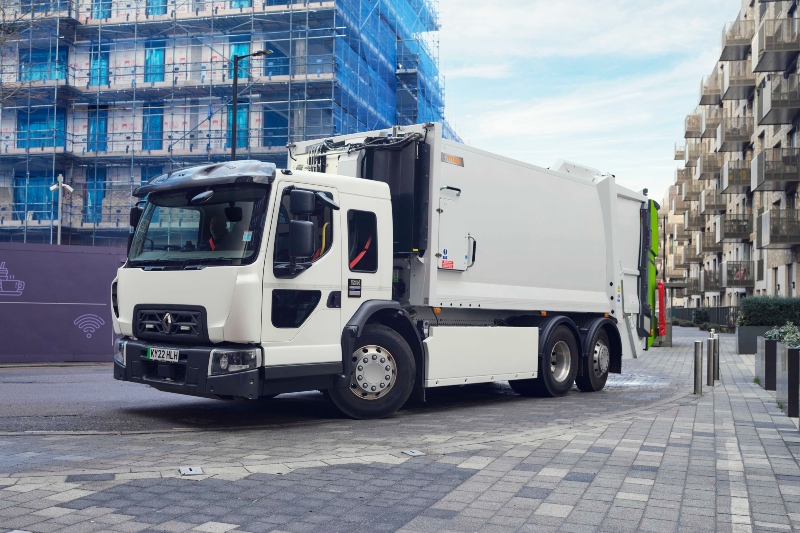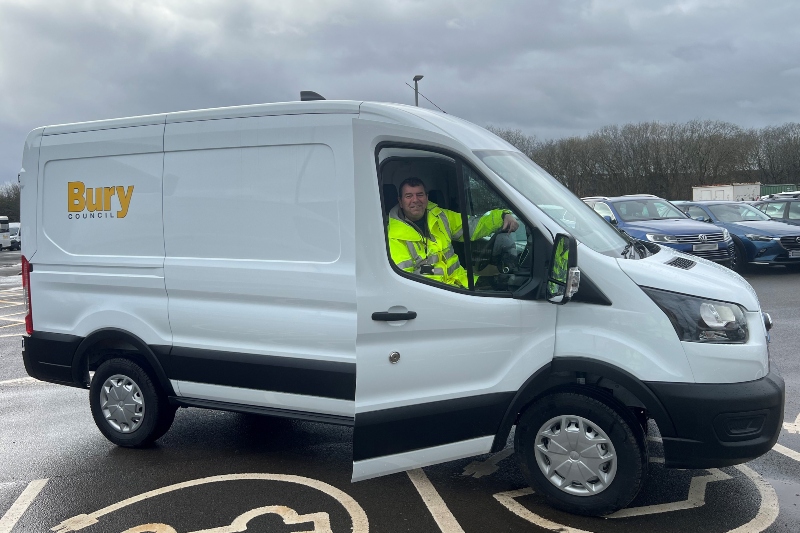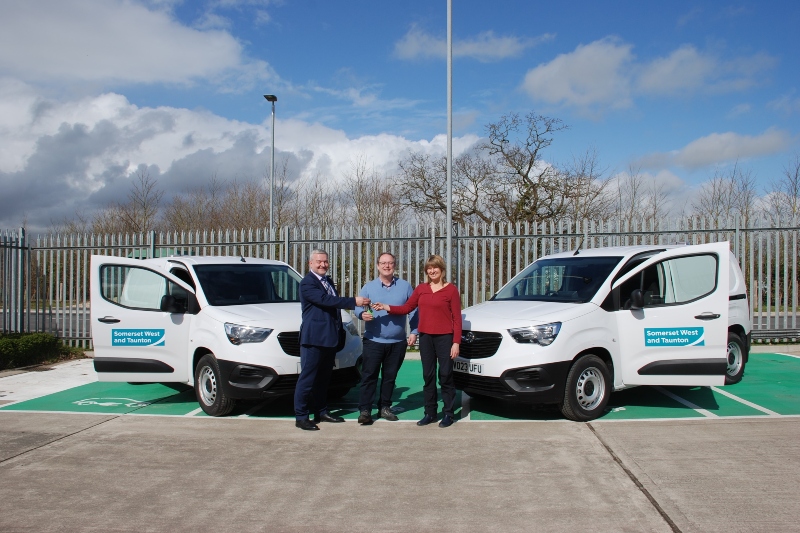 Somerset West and Taunton welcomes new van fleet
21/03/2023
A new fleet of vans, featuring the latest electric and next generation diesel vehicles, has arrived at Somerset West and Taunton (SWT) this month as part of the council's plans to transition to sustainable vehicle technology.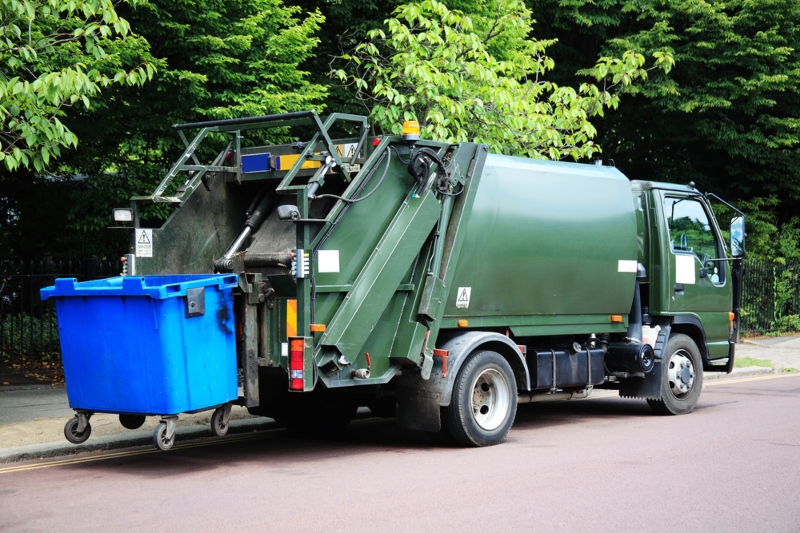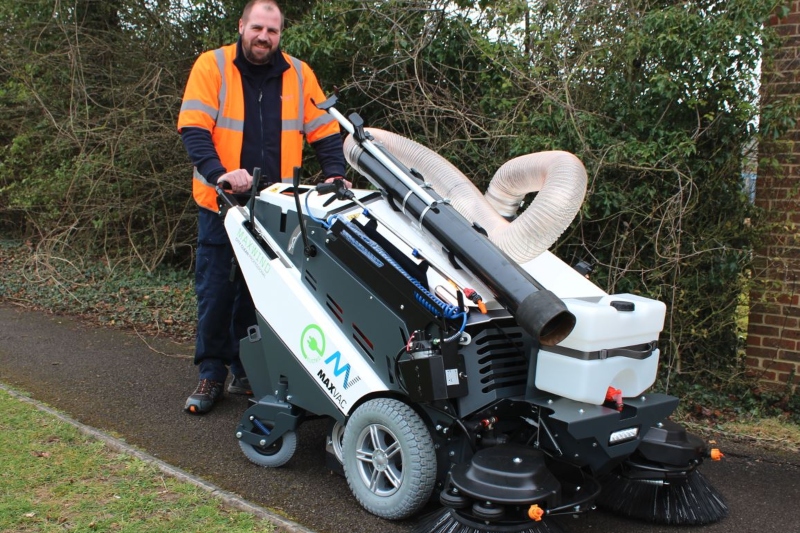 Council goes green to sweep the streets clean
16/03/2023
Test Valley Borough Council has taken delivery of three new electric powered pedestrian sweepers as part of the local authority's effort to reduce its carbon footprint.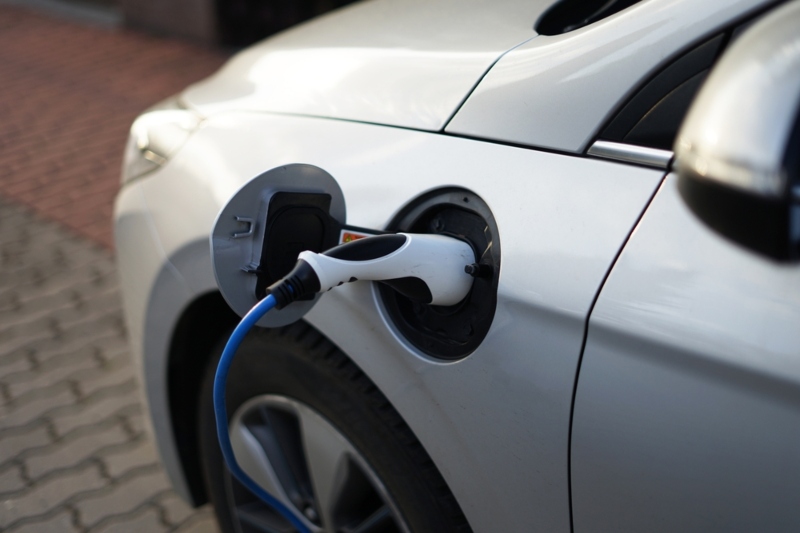 EV streets for all
10/03/2023
Dr Chao Long, a researcher at Cranfield University, argues that local government urgently needs data on EV use in order to avoid mistakes around funding.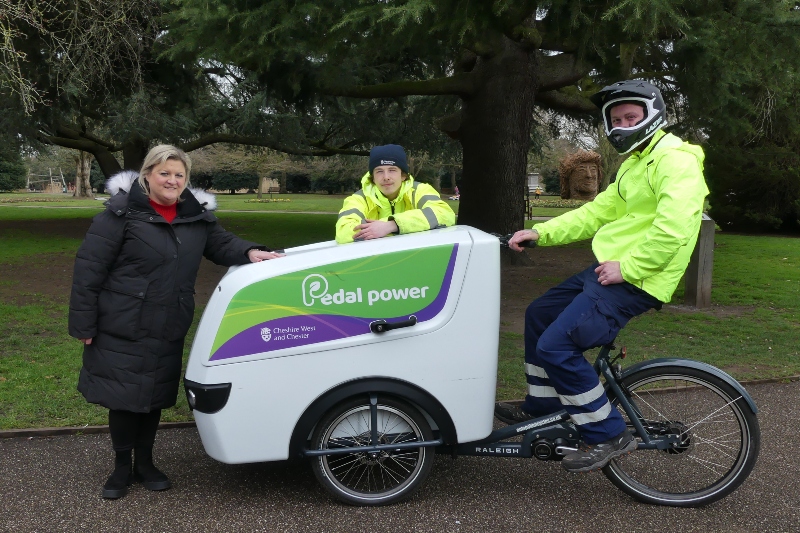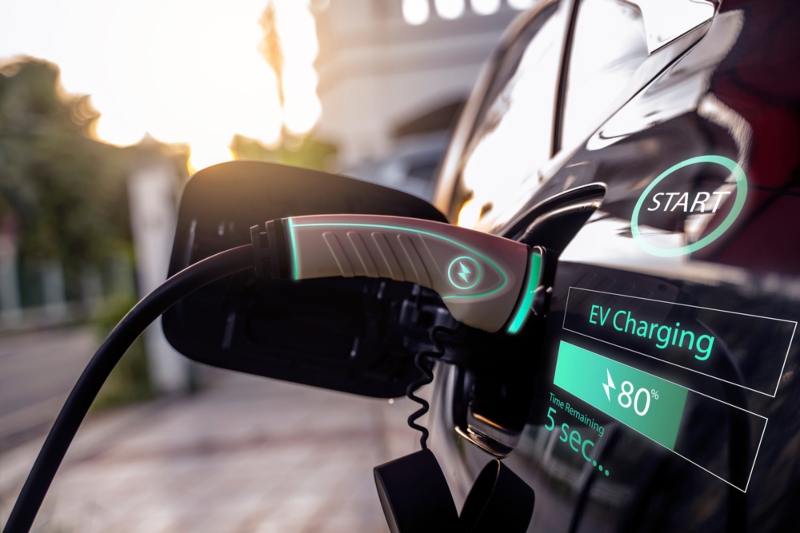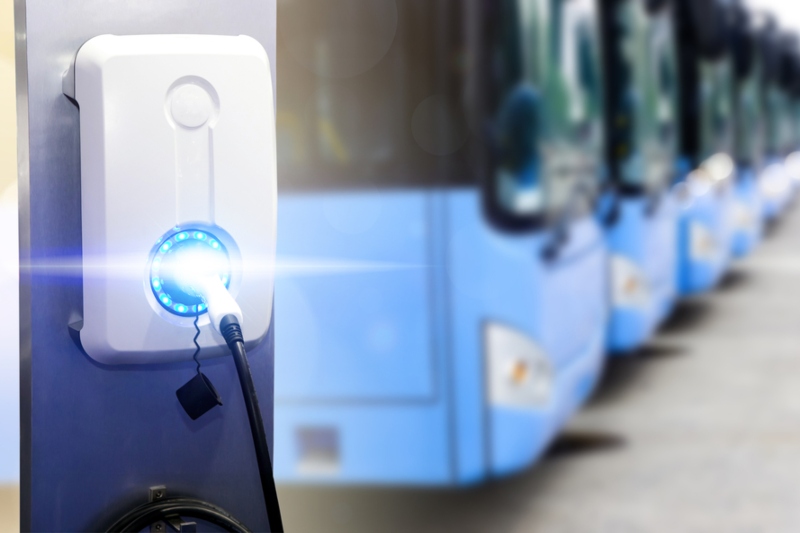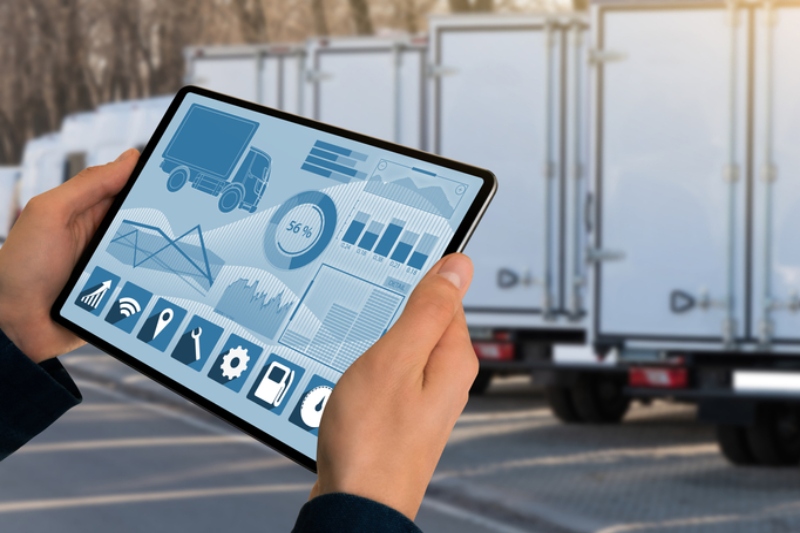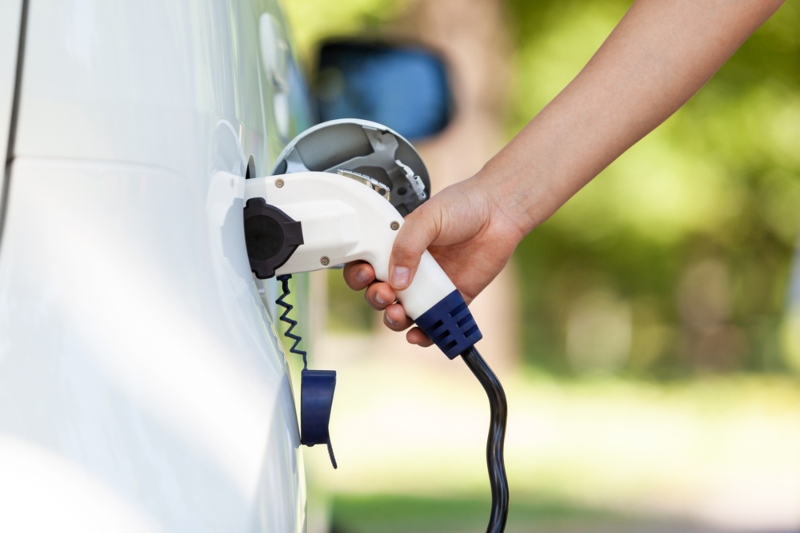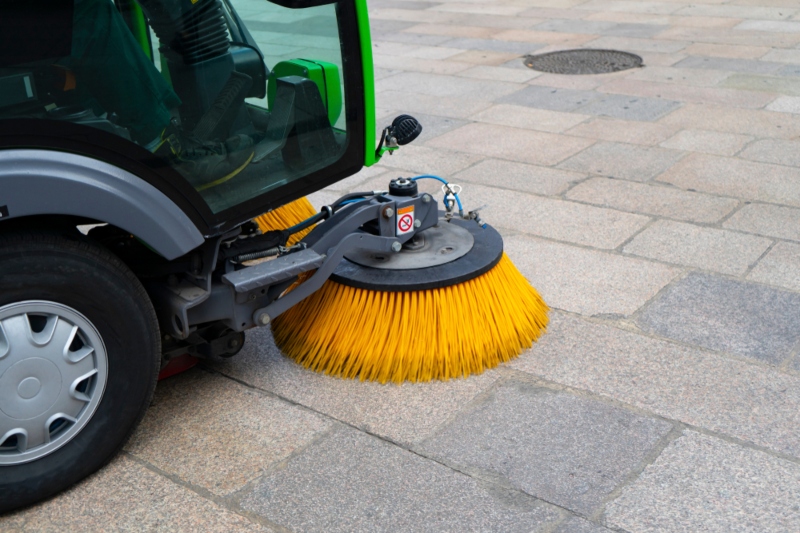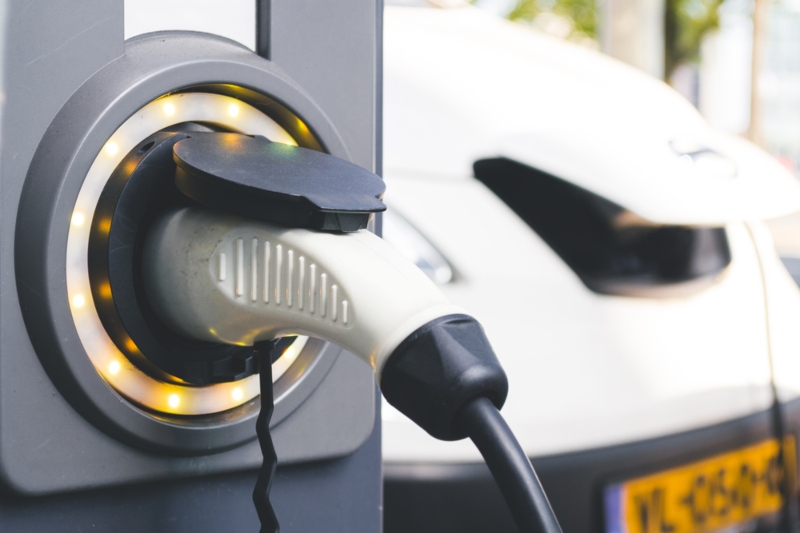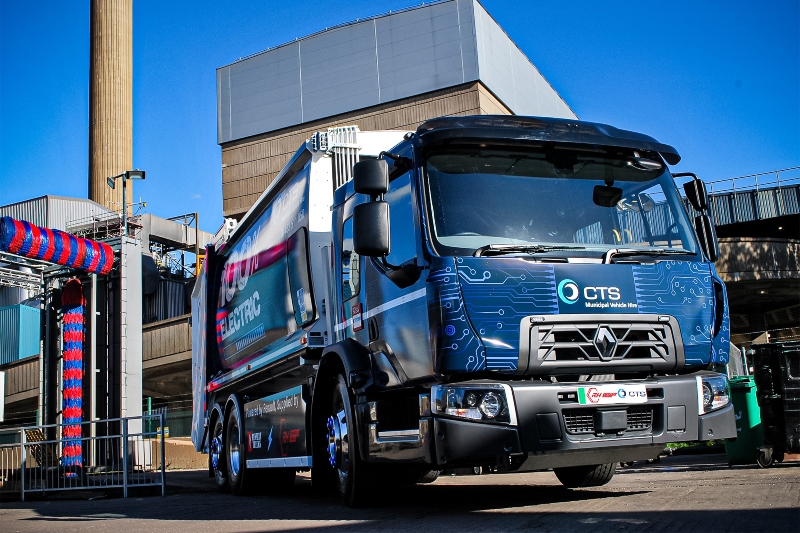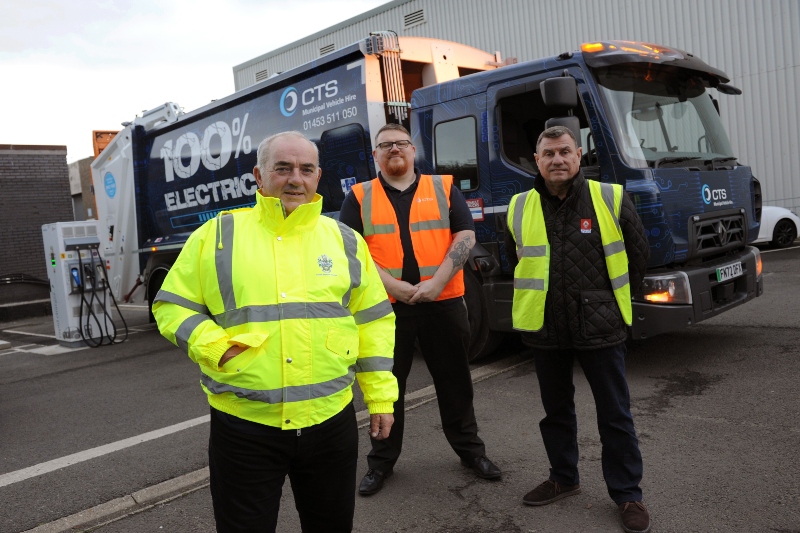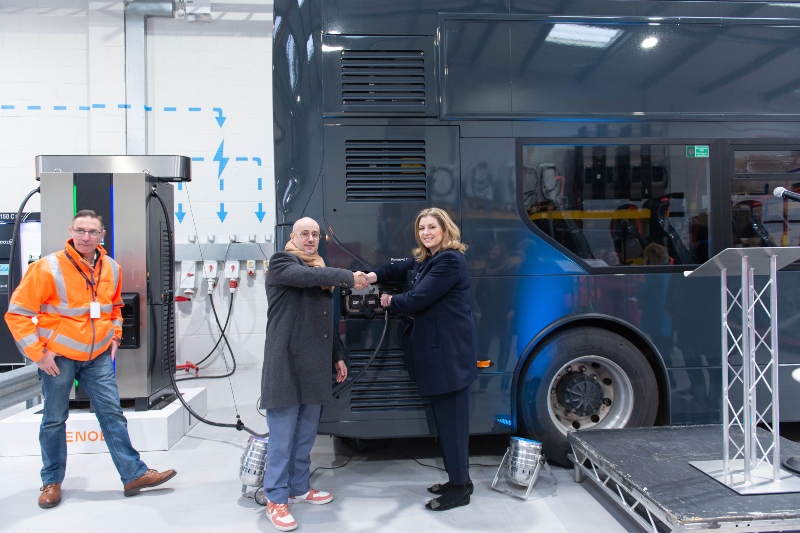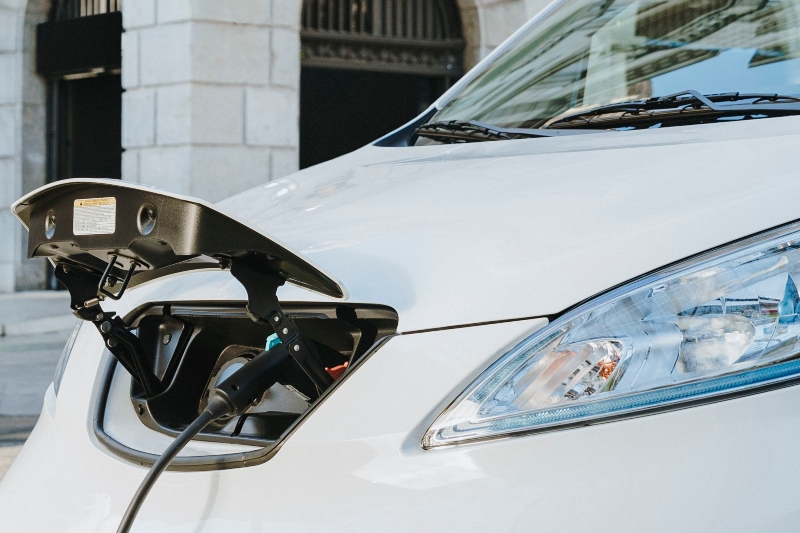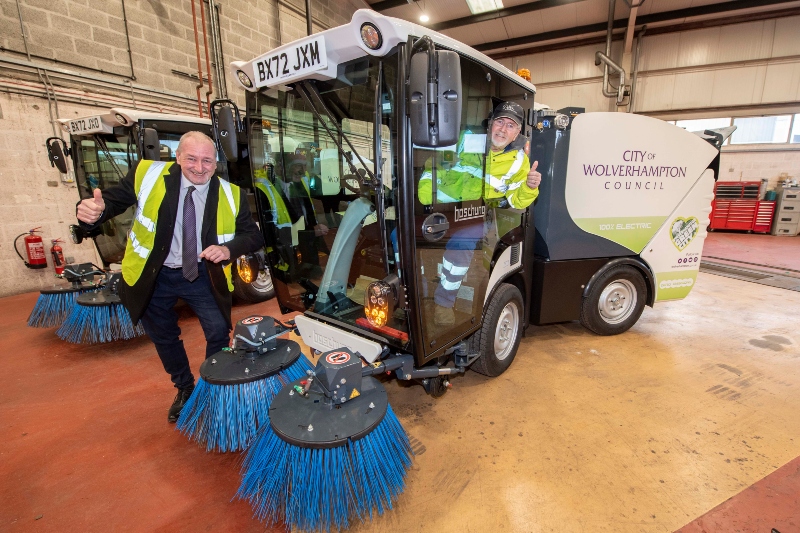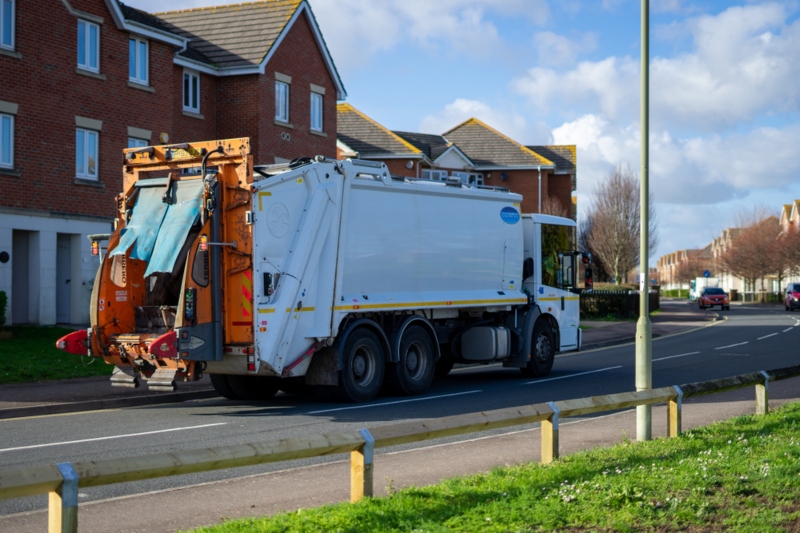 Council's £8m EV programme branded a 'fiasco'
11/01/2023
City of York Council's electric vehicle (EV) programme has been branded a 'fiasco' after it spent £8m on a fleet of electric vehicles without having the right charging infrastructure in place.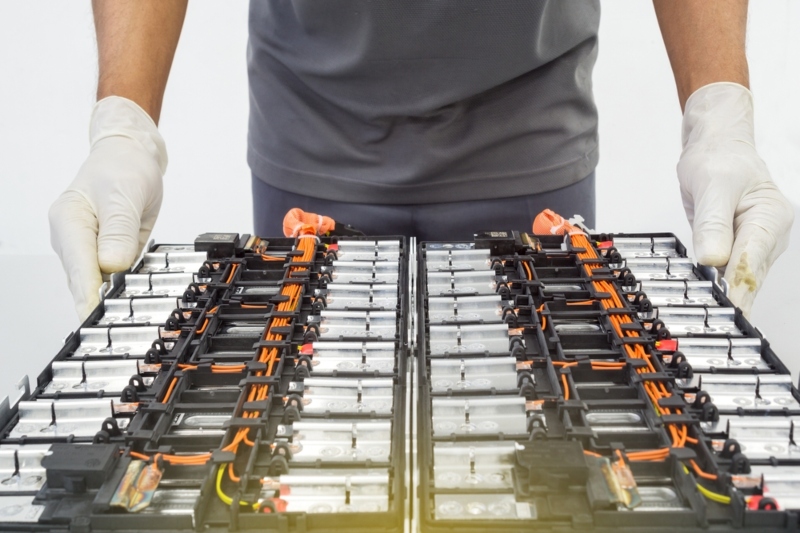 Britain faces EV mechanic shortage
08/12/2022
Britain will run out of mechanics to service the growing number of electric vehicles on its roads by the end of the decade, a think-tank has warned.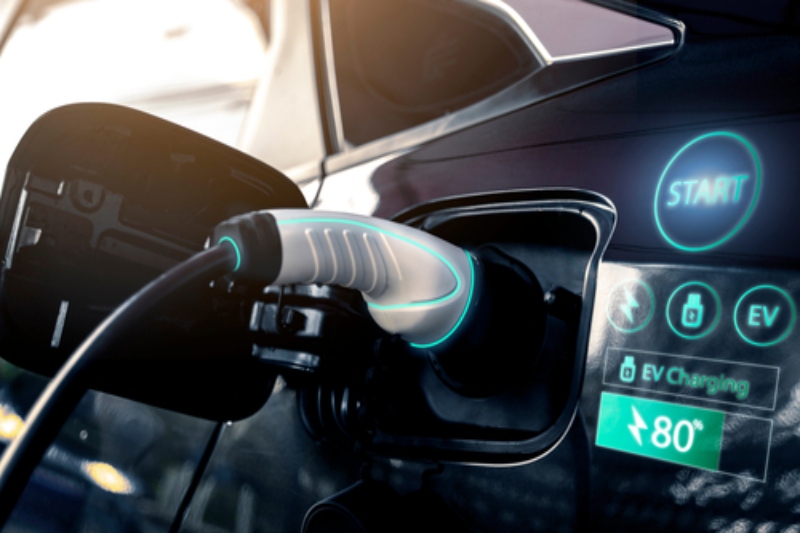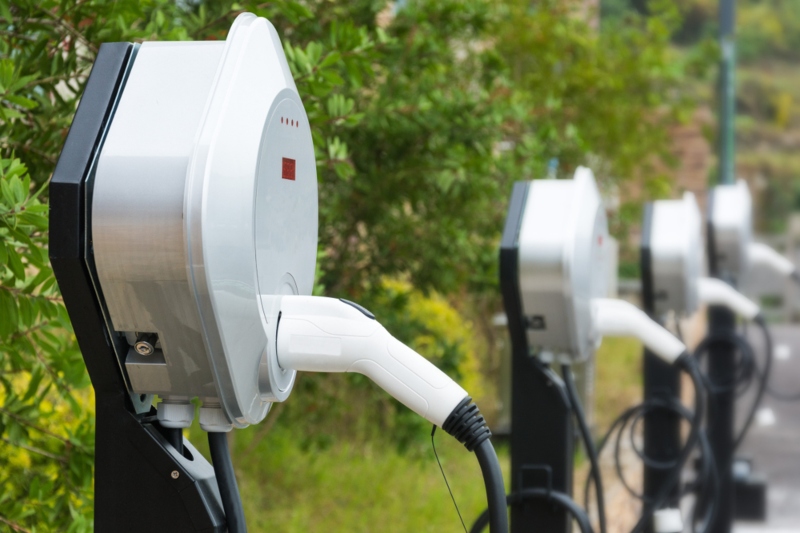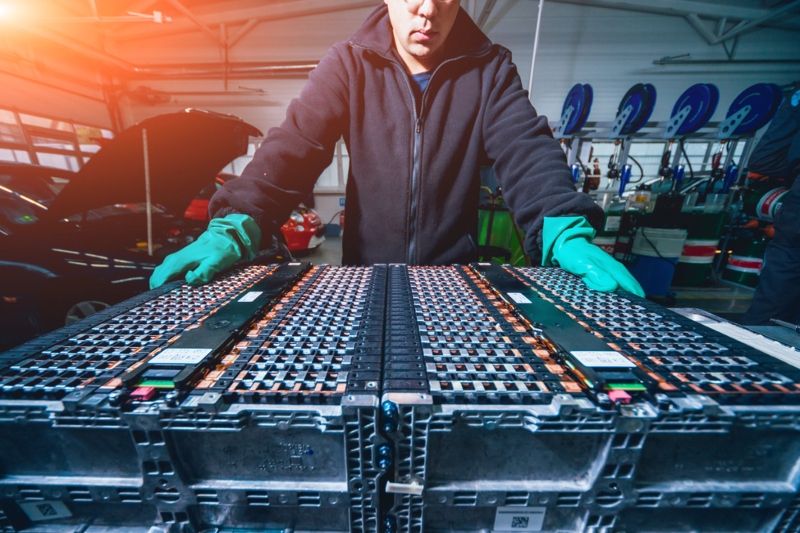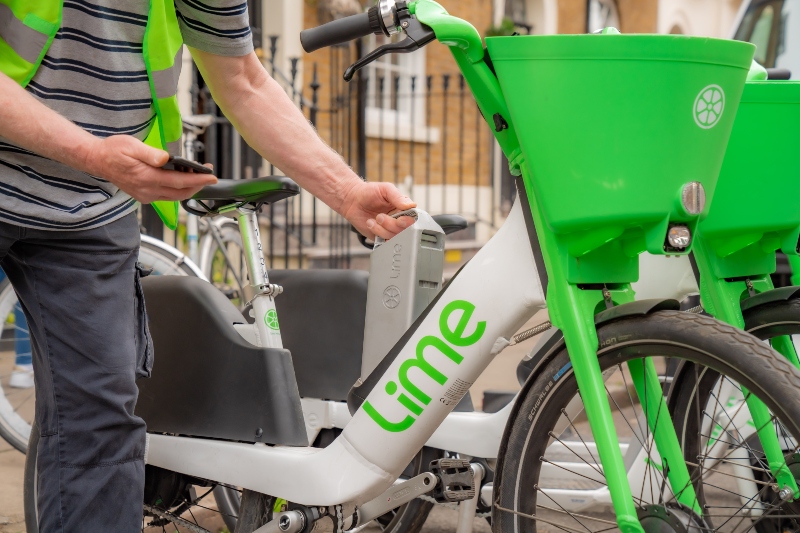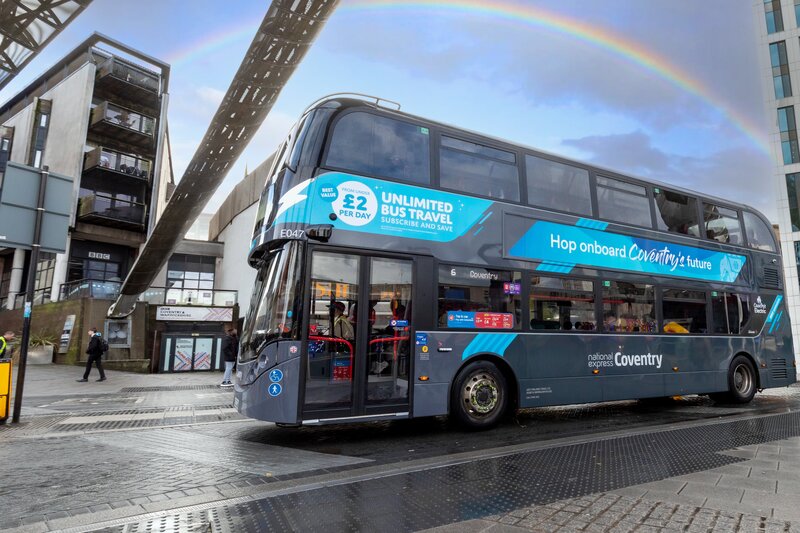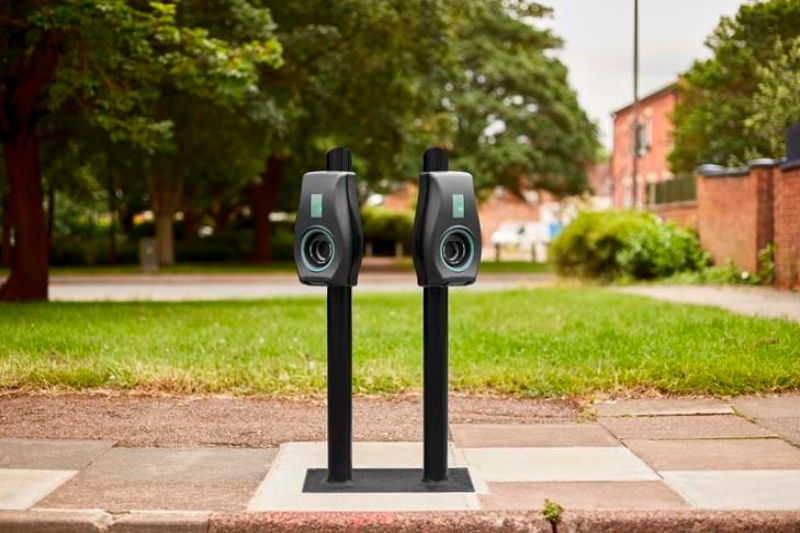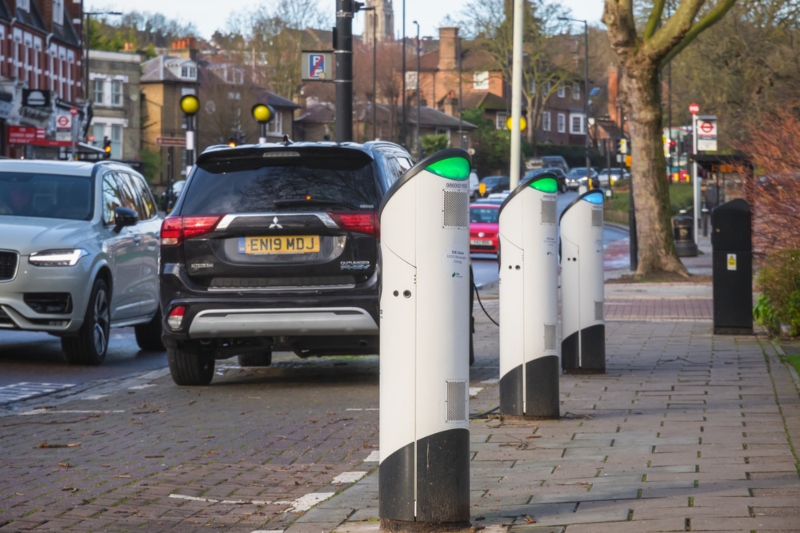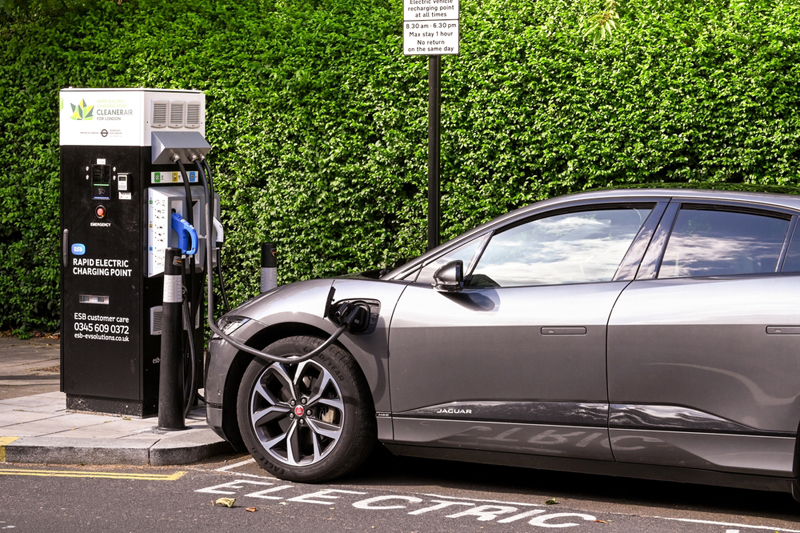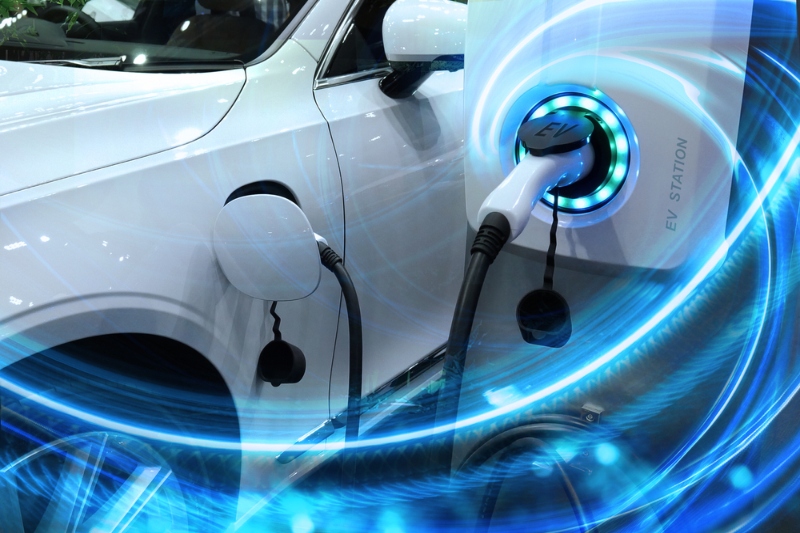 EVs energise new car market
04/11/2022
The UK new car market recorded a third month of growth in October, with registrations rising by more than a quarter (26.4%) thanks in large part to hybrid and battery electric vehicles, new figures reveal.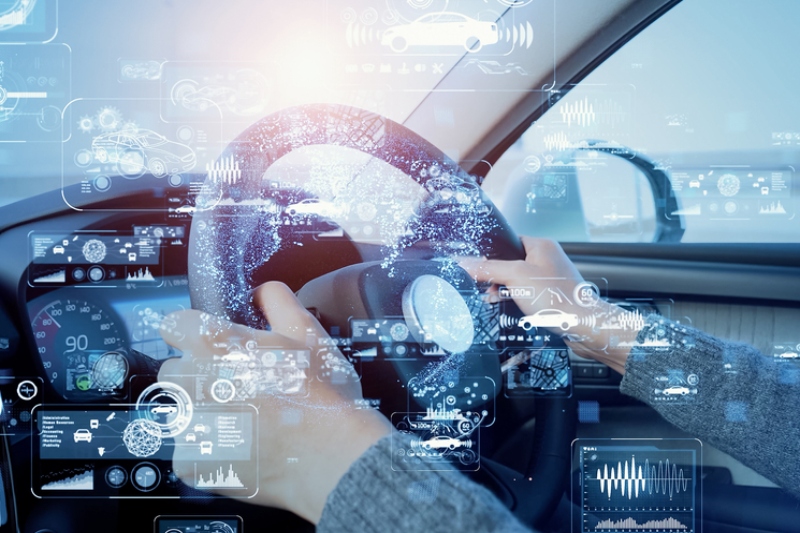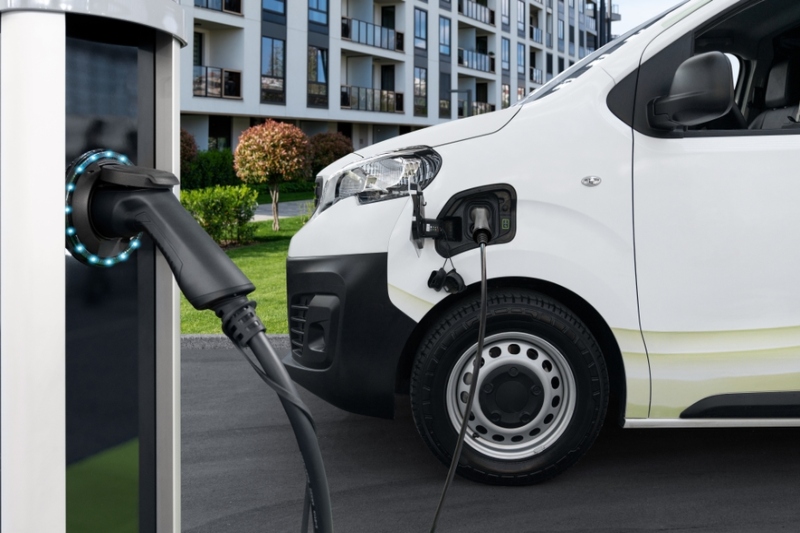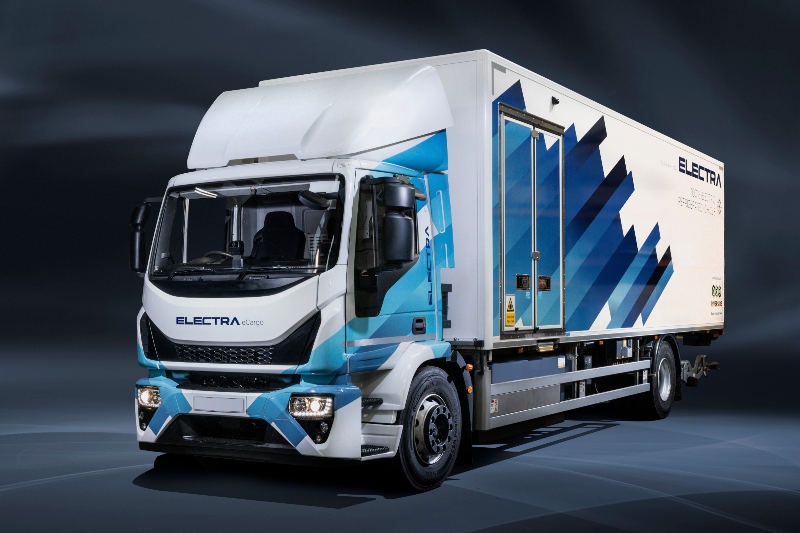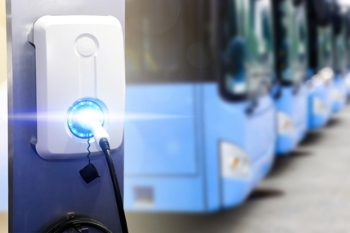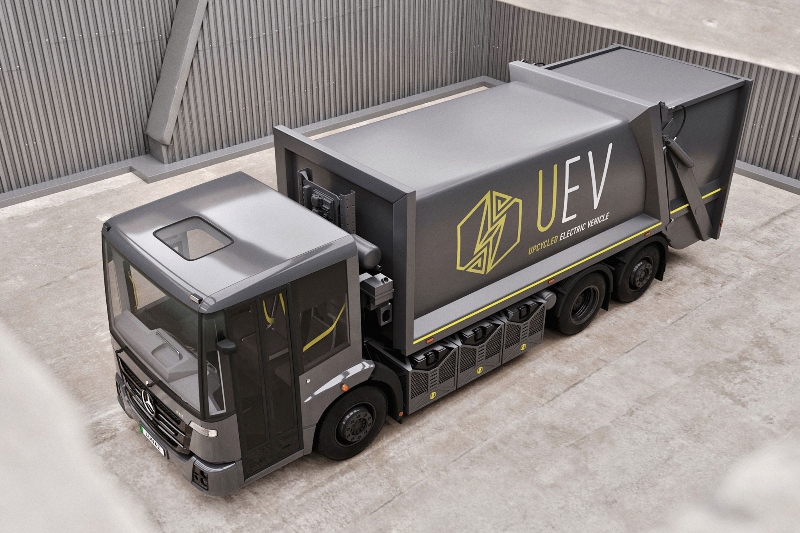 Upcycled eRCV passes hill-climb test
20/10/2022
Lunaz Applied Technologies (LAT) has finalised the hill-climb component of an extensive testing programme of its Upcycled Electric Vehicles (UEVs) at the test and development facility, Millbrook Proving Ground, Bedfordshire, UK.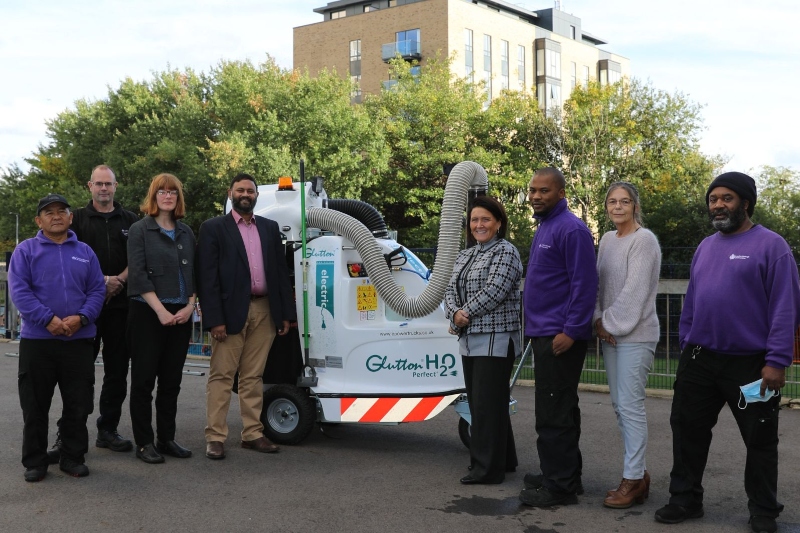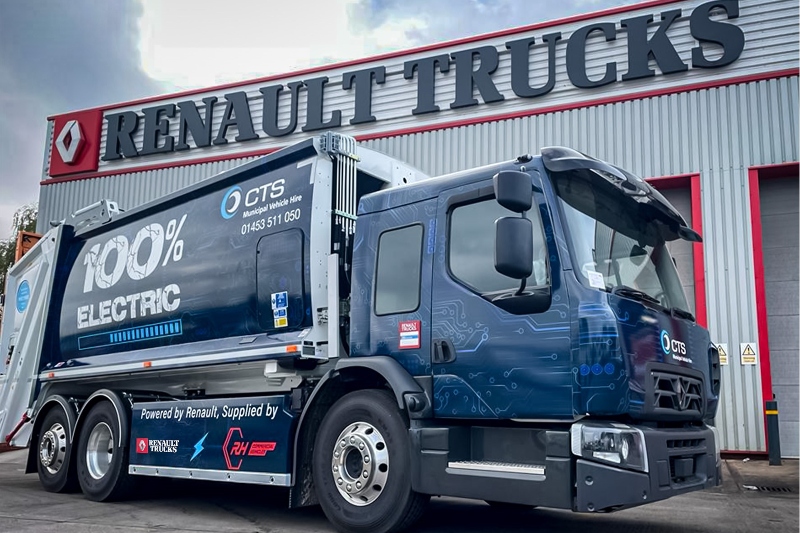 CTS Hire adds two Renault Trucks eRCVs to fleet
17/10/2022
Municipal vehicle hire company CTS Hire has joined forces with RH Commercial Vehicles (RHCV) to add two brand new all-electric Renault Trucks 26-tonne refuse collection vehicles (eRCV's) to its rental fleet.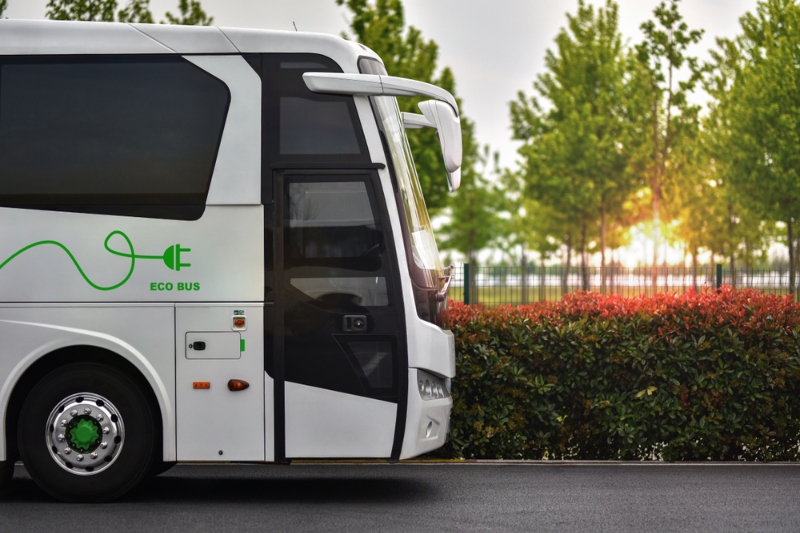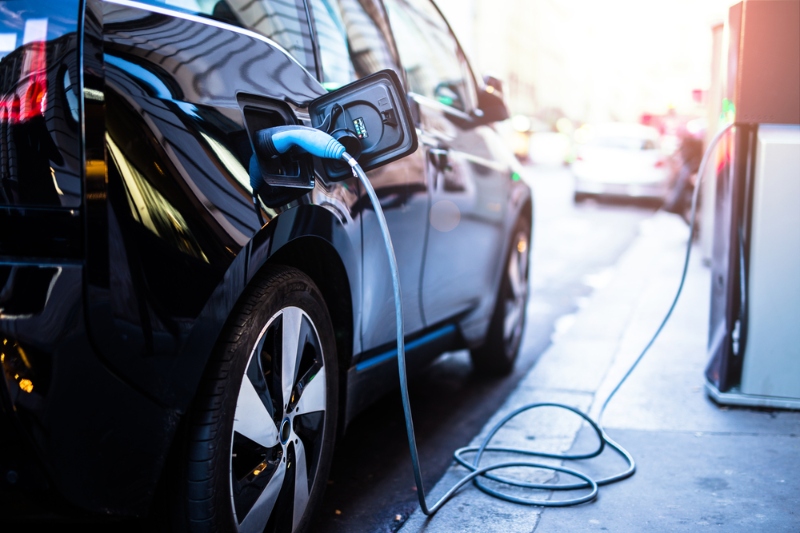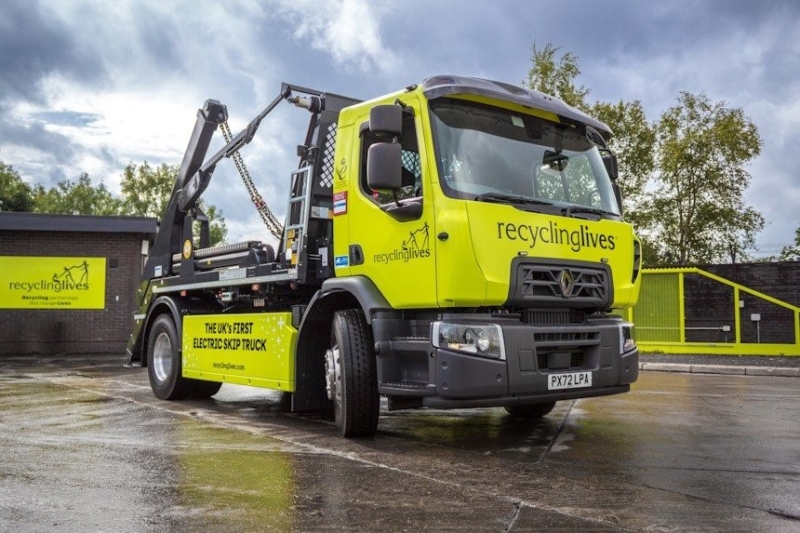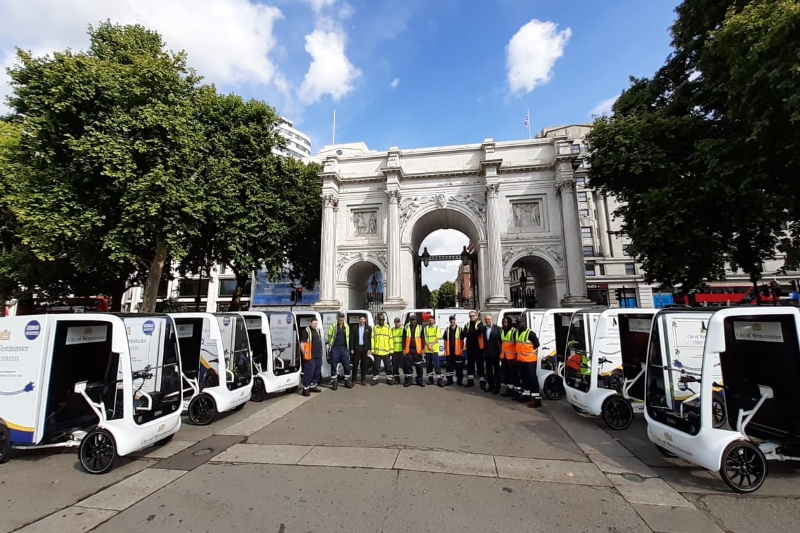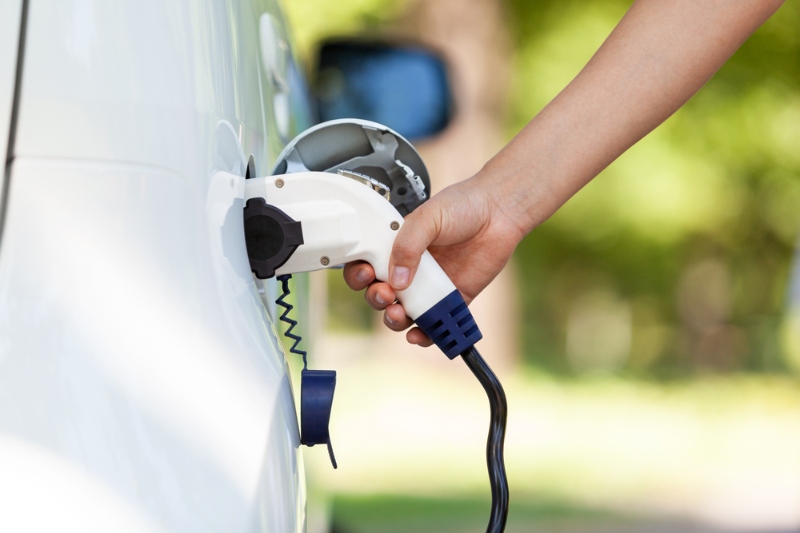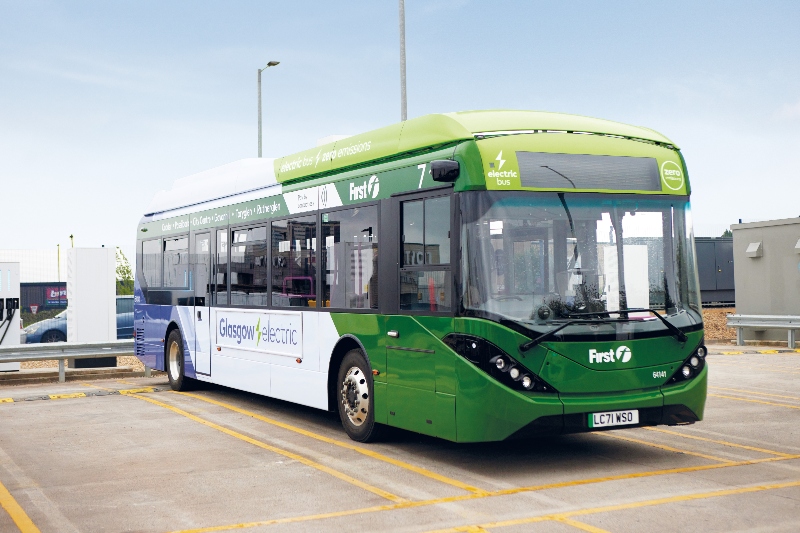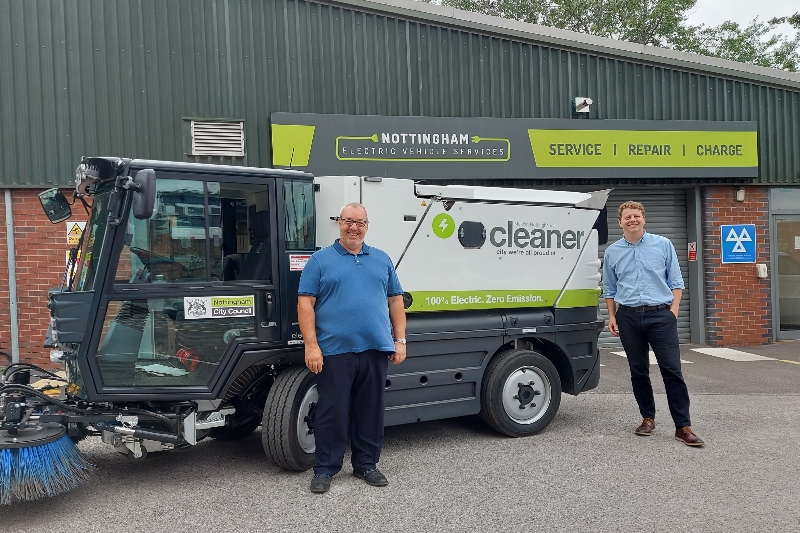 Nottingham orders seven electric eSwingos
05/09/2022
Nottingham City Council has ordered seven fully electric eSwingo compact sweepers from Aebi Schmidt as it works towards its target of becoming the UK's first carbon neutral city.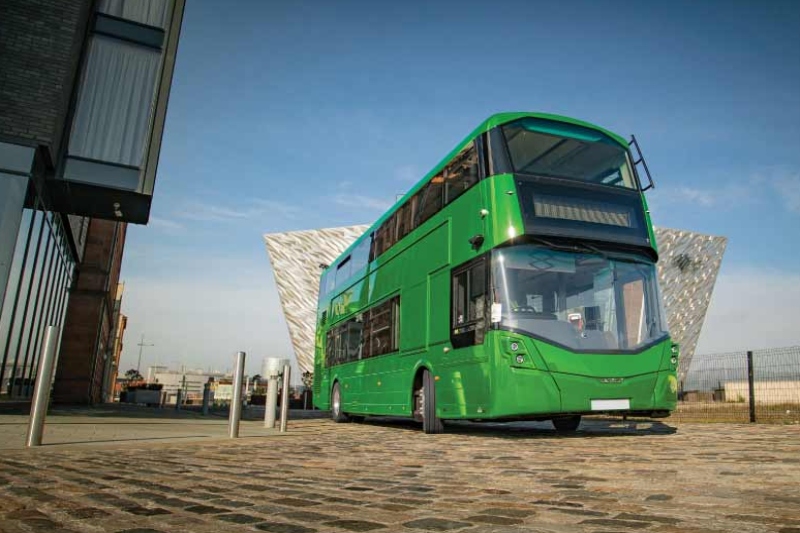 First Bus places UK's largest ever electric bus order
01/09/2022
First Bus has placed one of the UK's largest electric vehicle (EV) bus orders following successful bids with local authorities to a Government scheme aimed at promoting the roll-out of zero emission buses.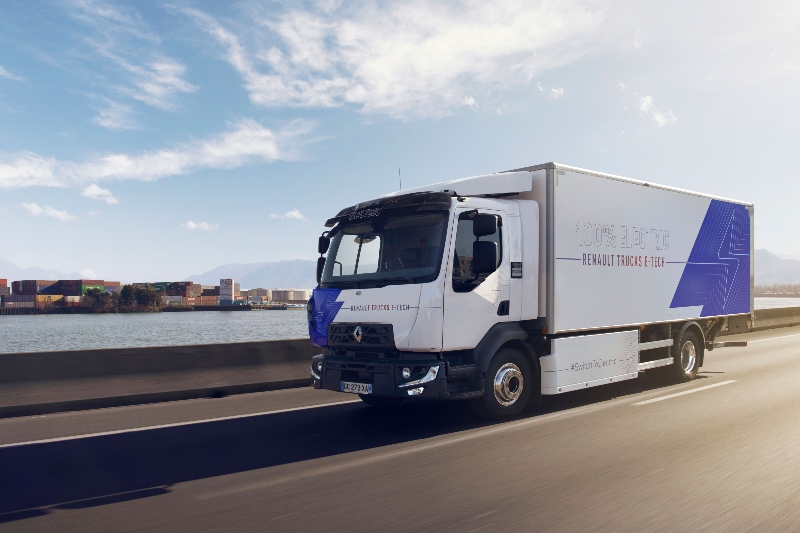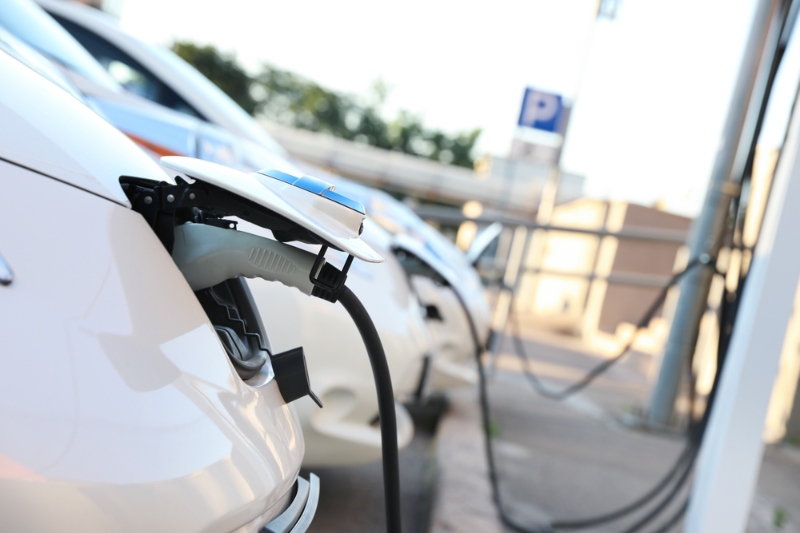 Drivers 'crying out' for chargers close to home
22/08/2022
Research by the AA has revealed huge gaps across the UK where there is little to no residential on-street electric vehicle charging, with government schemes making limited progress.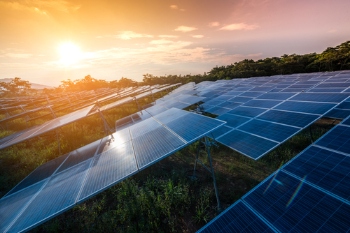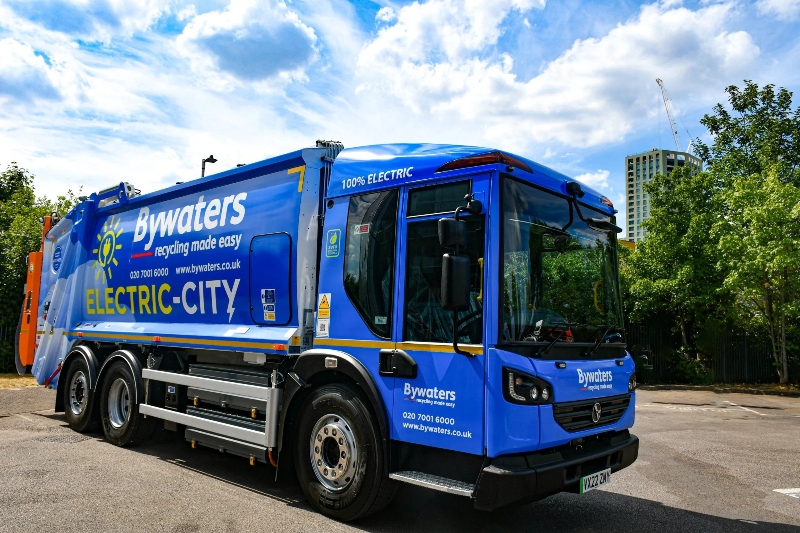 Bywaters' first eCollect starts work in Central London
08/08/2022
Independent waste management company Bywaters has put its first eCollect to work on collection rounds in Central London as it begins its journey towards acquiring an all-electric fleet of collection vehicles.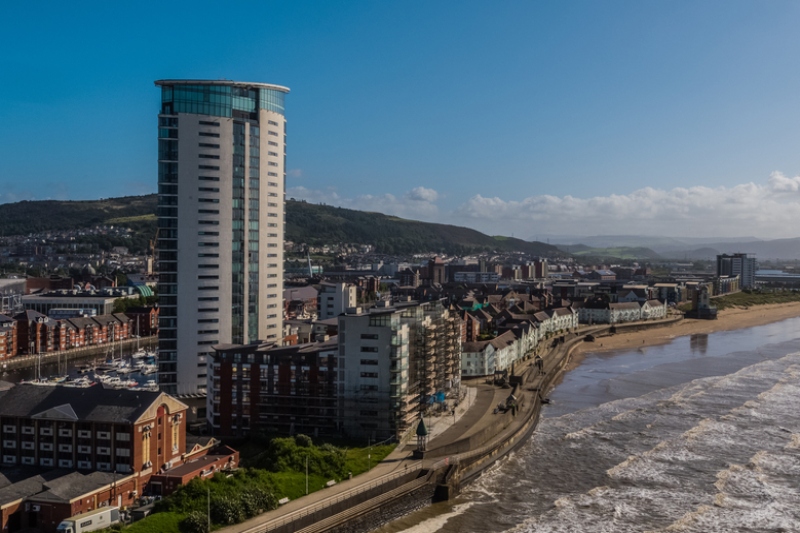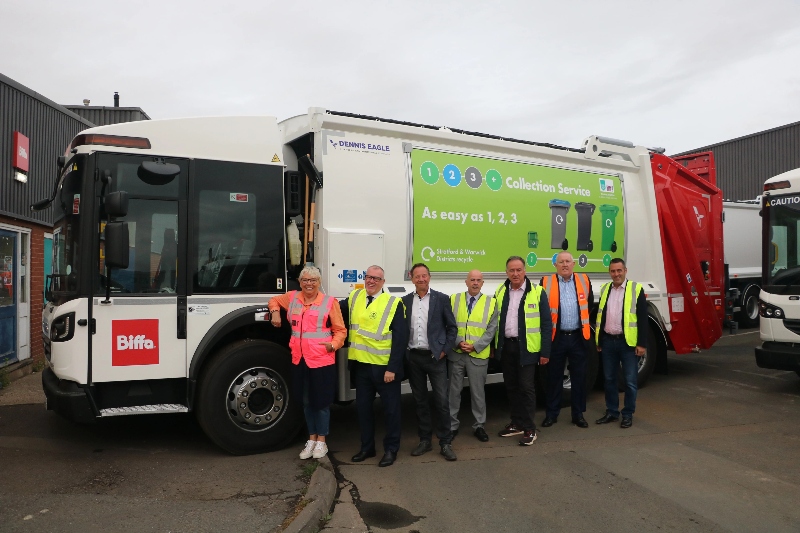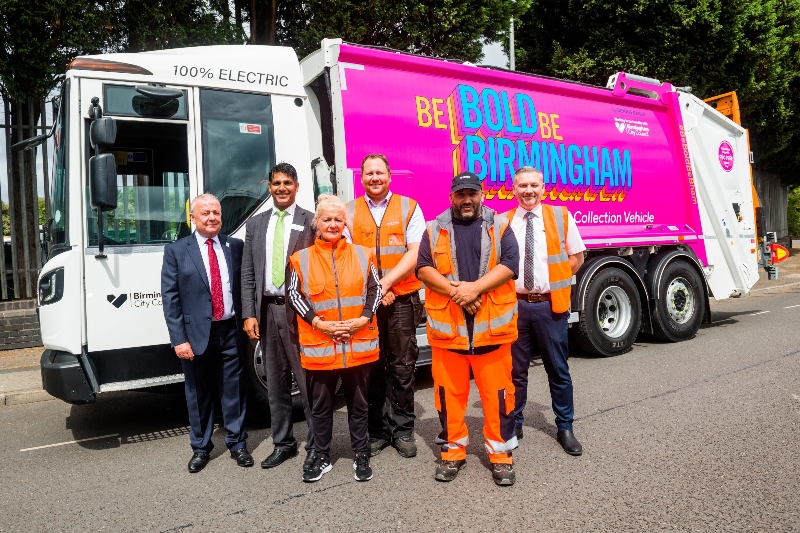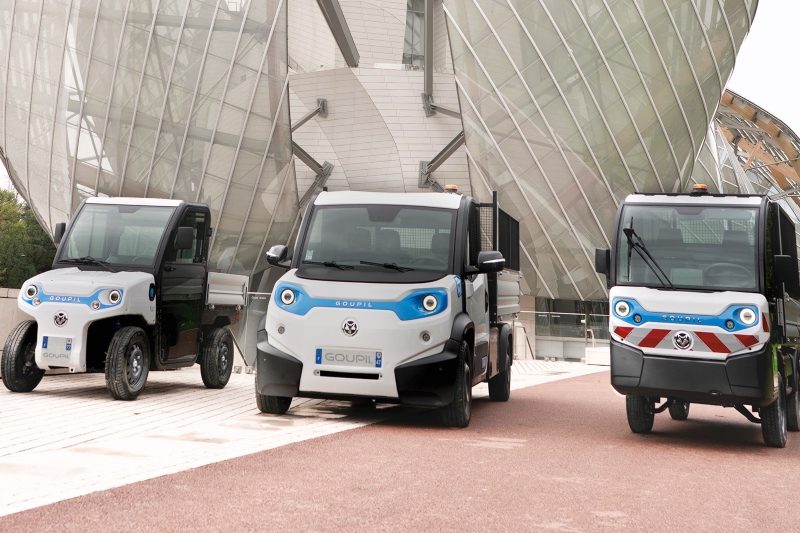 Rising fuel crisis could spark flame for EV demand
22/07/2022
The ever increasing price of petrol and diesel is putting fleet operators under a lot of pressure. Ramsy Labassi, marketing manager, Bradshaw Electric Vehicles argues that this could lead to an increase in the demand for electric utility vehicles. LAPV reports.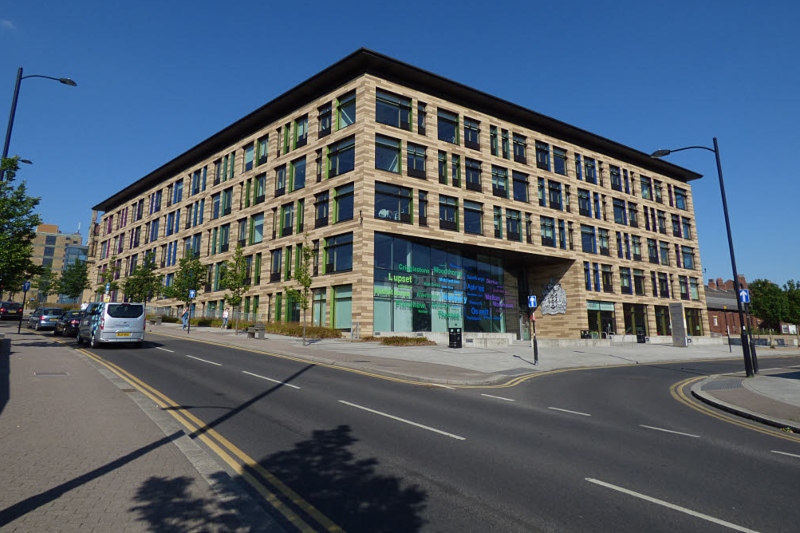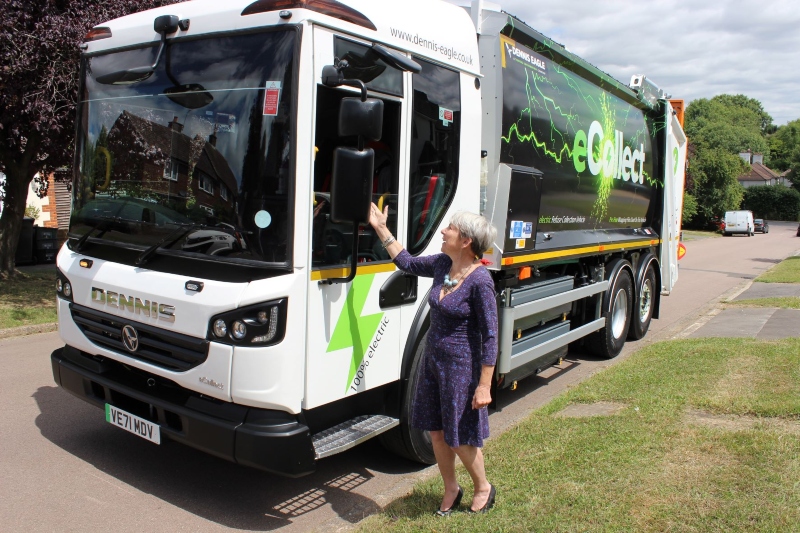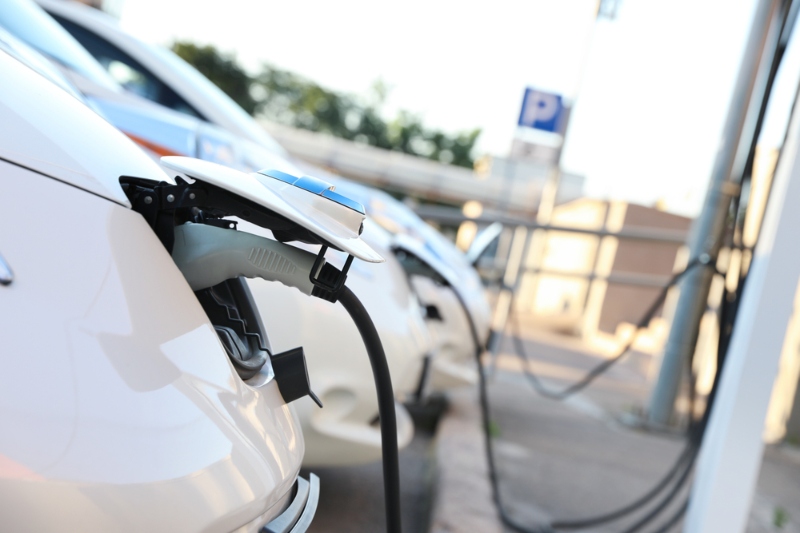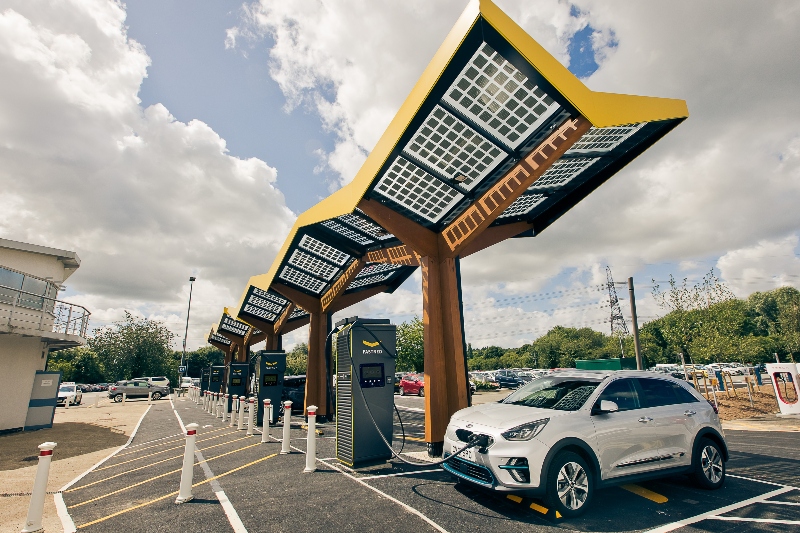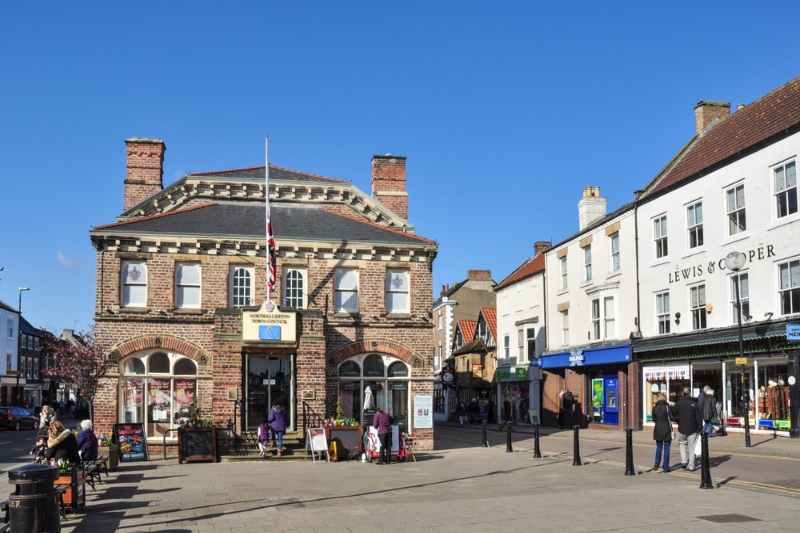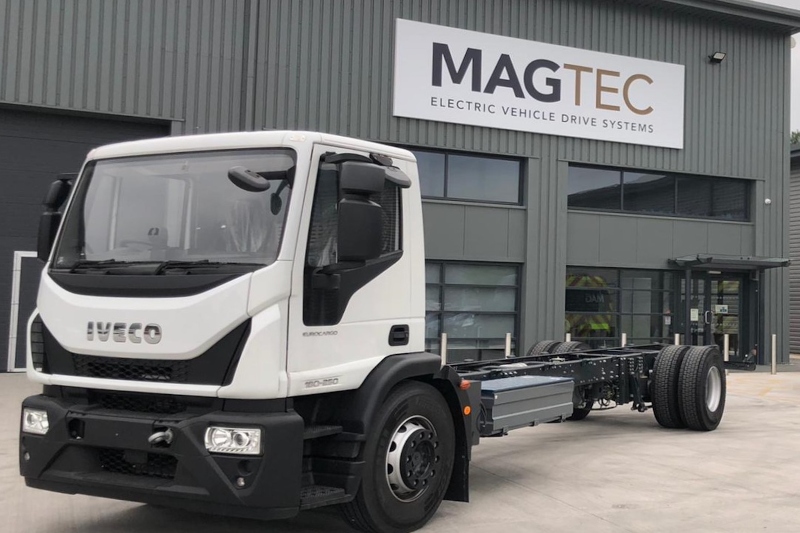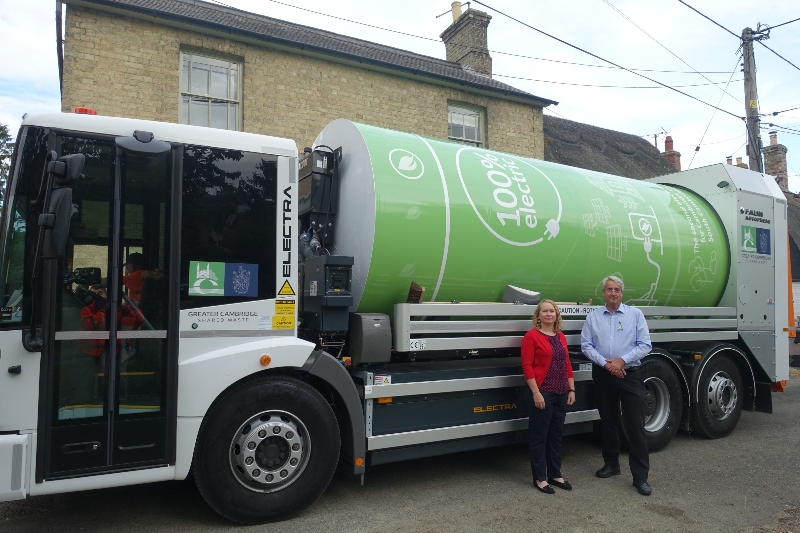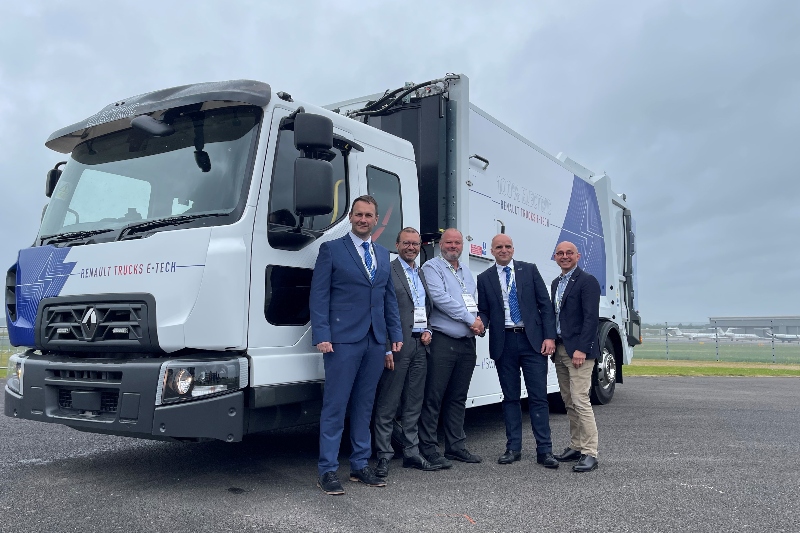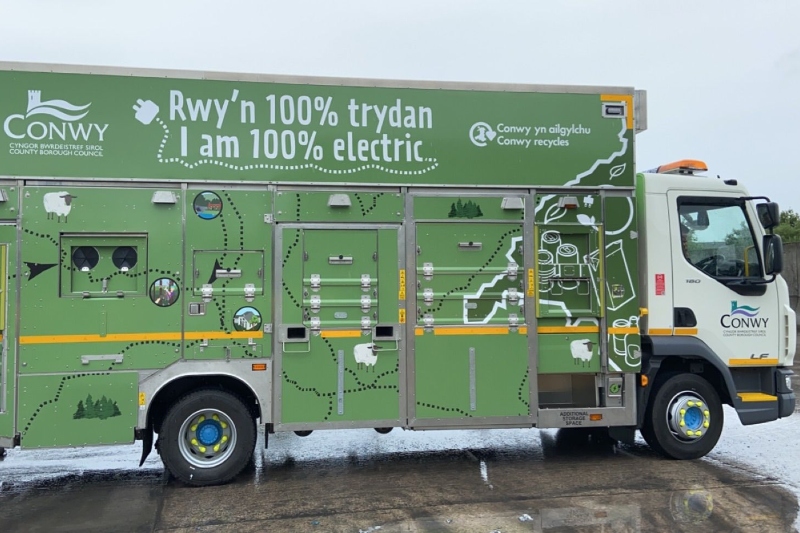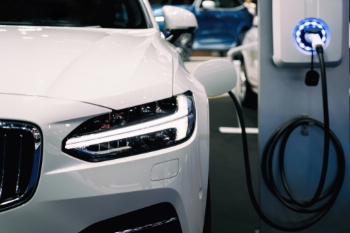 Plug-in grant comes to an end
14/06/2022
The Government is today closing the plug-in grant for cars and says the focus will now be on expanding the public charge point network.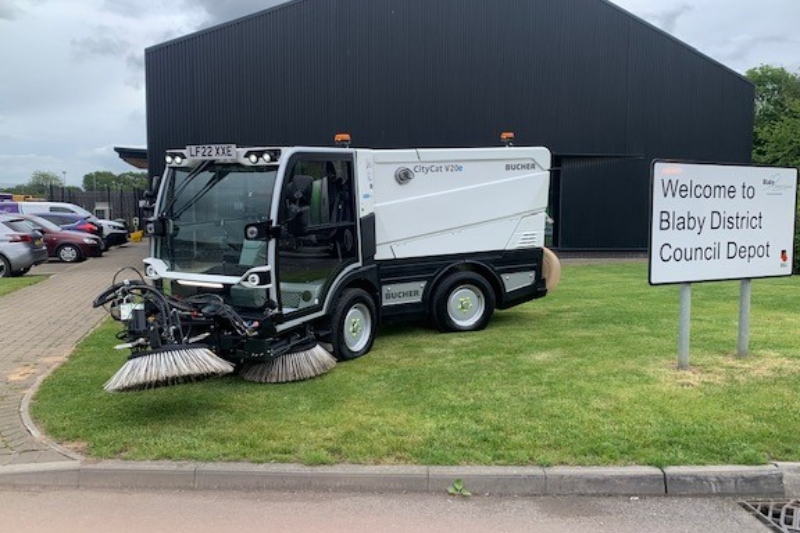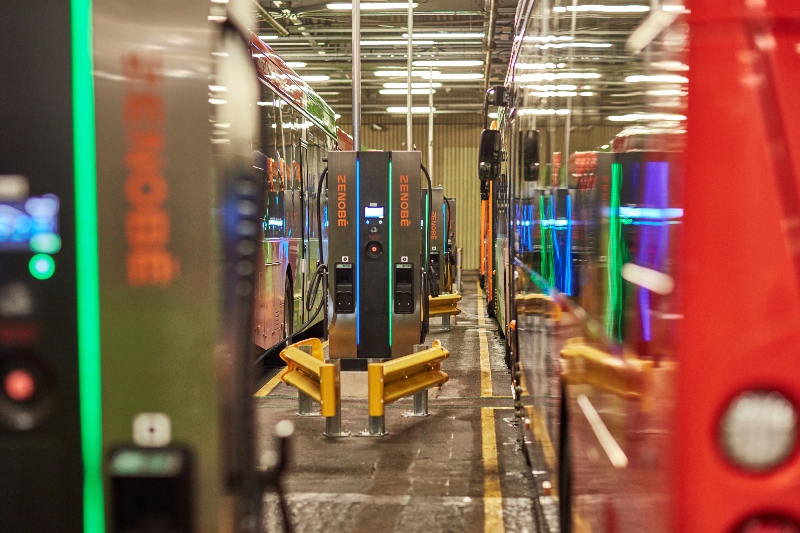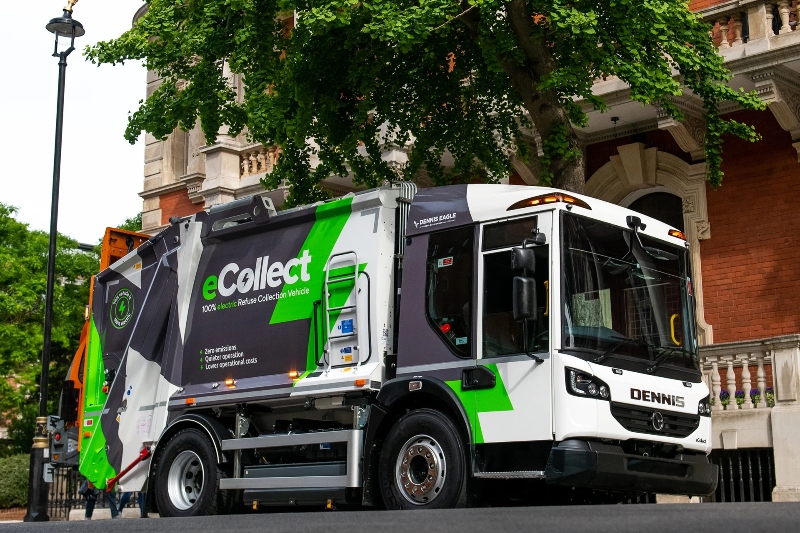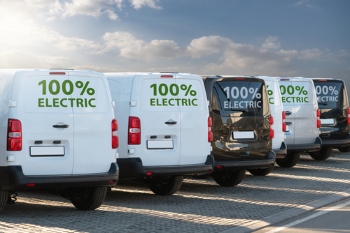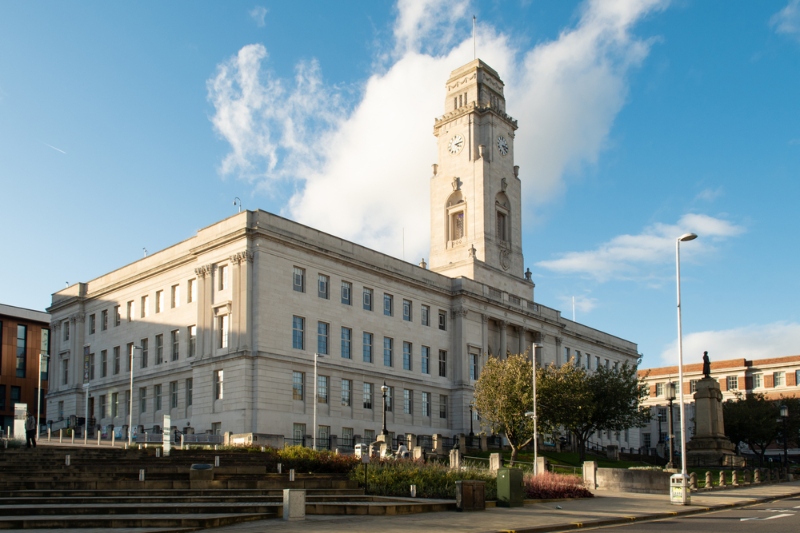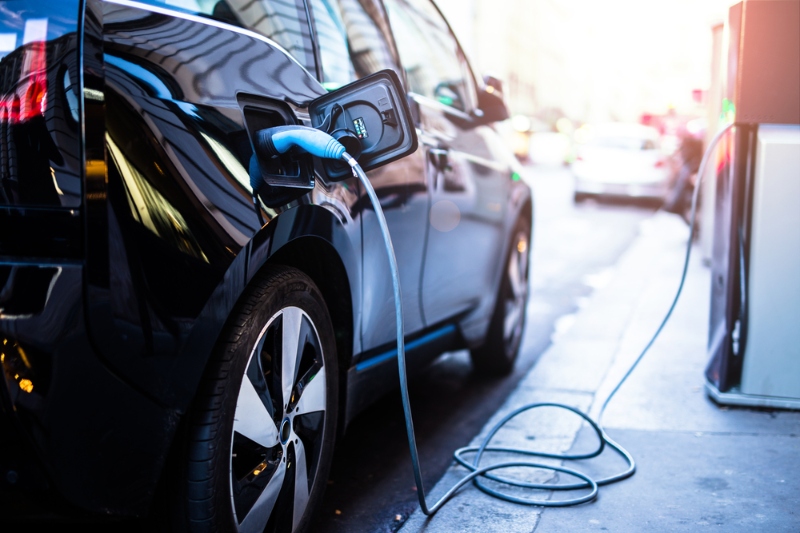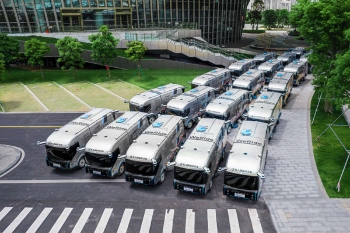 Robo Street Sweeper takes to the roads
13/05/2022
Chinese autonomous vehicle company WeRide is running a huge road test of its Robo Street Sweeper, the country's first mass-produced and purpose-built self-driving sweeper.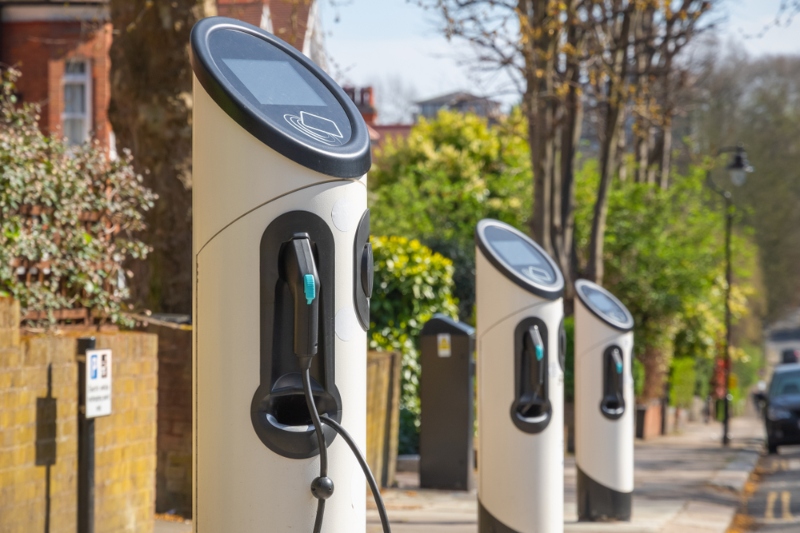 DfT spent 15 times more on private than public EV chargers
12/05/2022
An analysis of Department for Transport (DfT) figures has revealed that public money spent on installing off-street residential electric vehicle (EV) chargers is over 15 times what has been spent on public on-street residential chargers.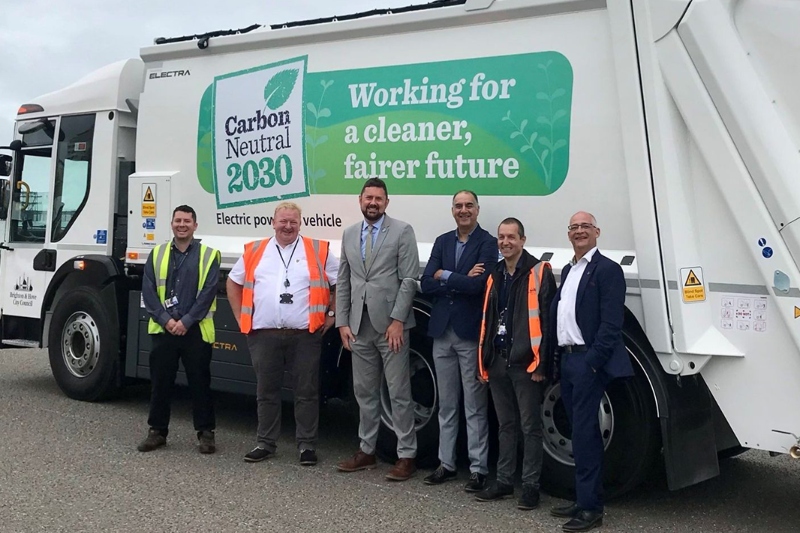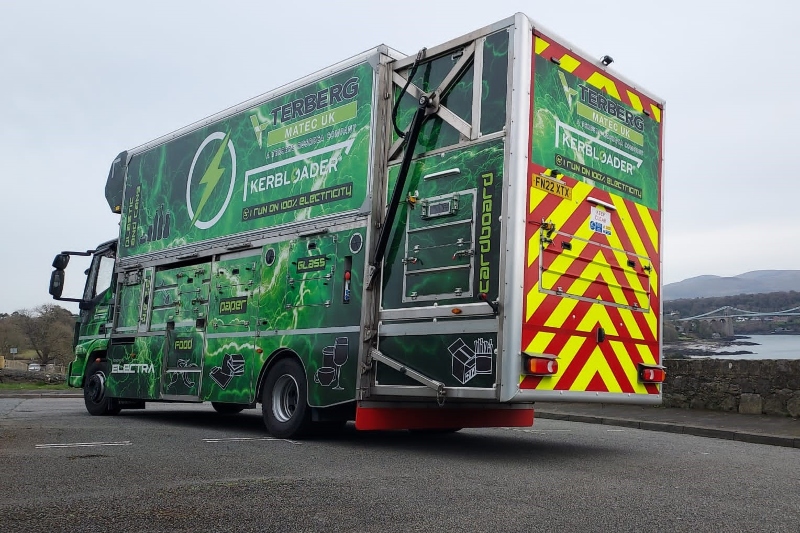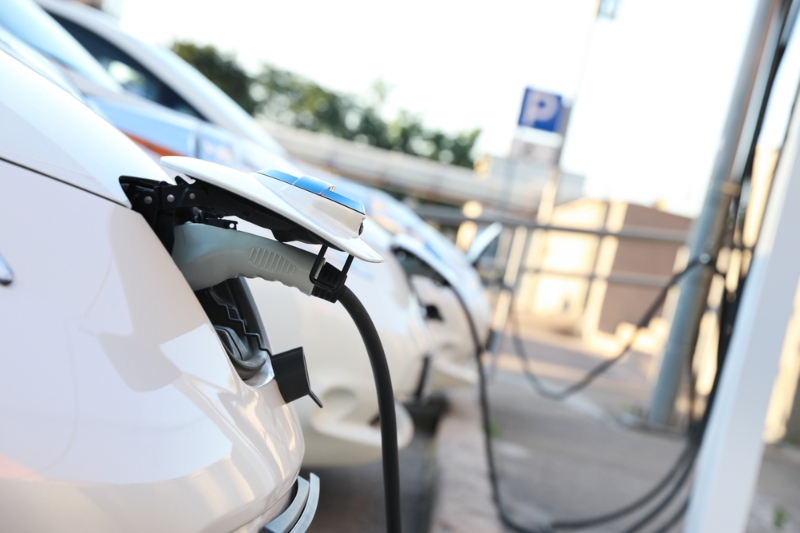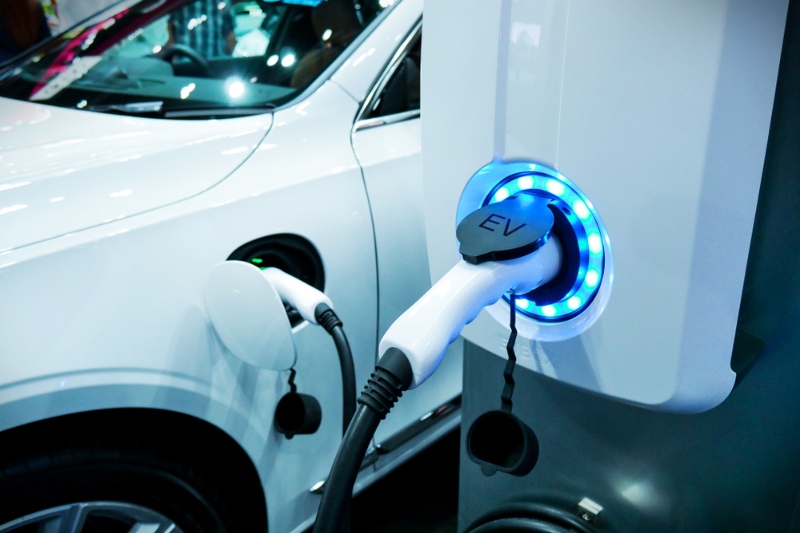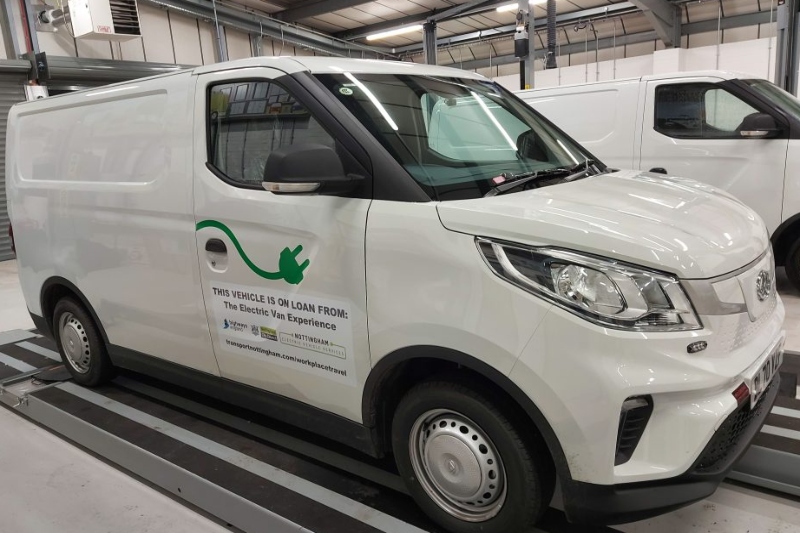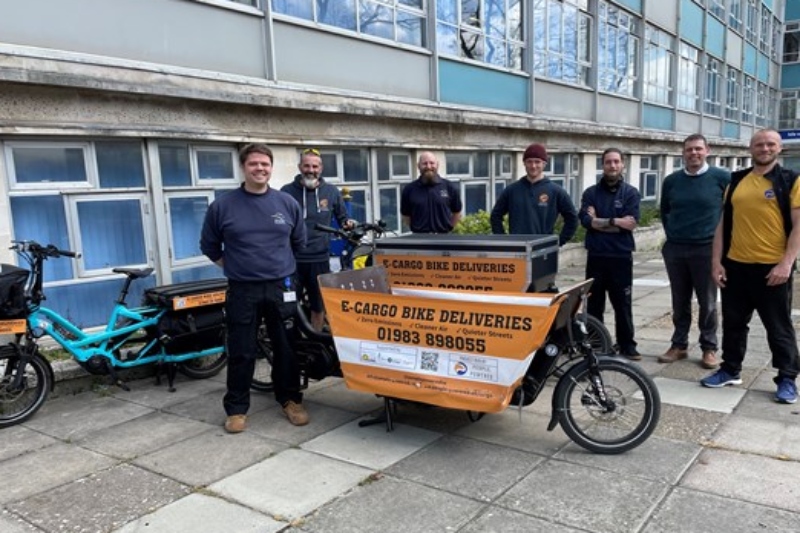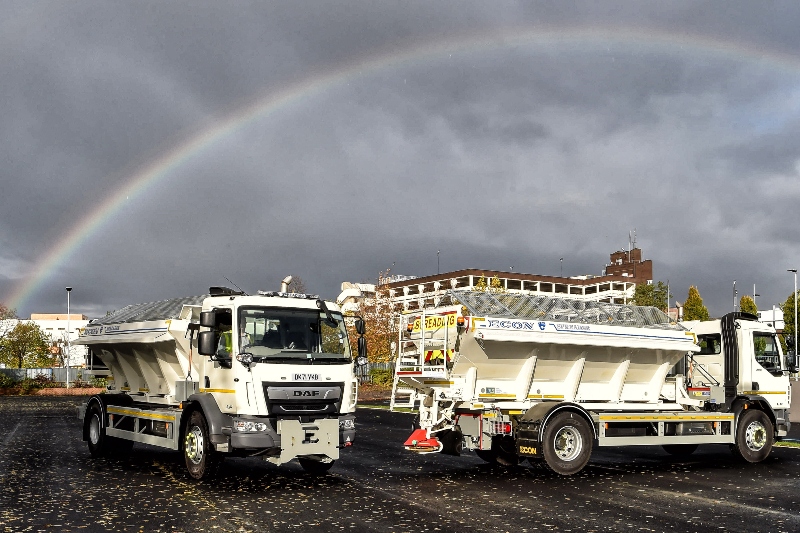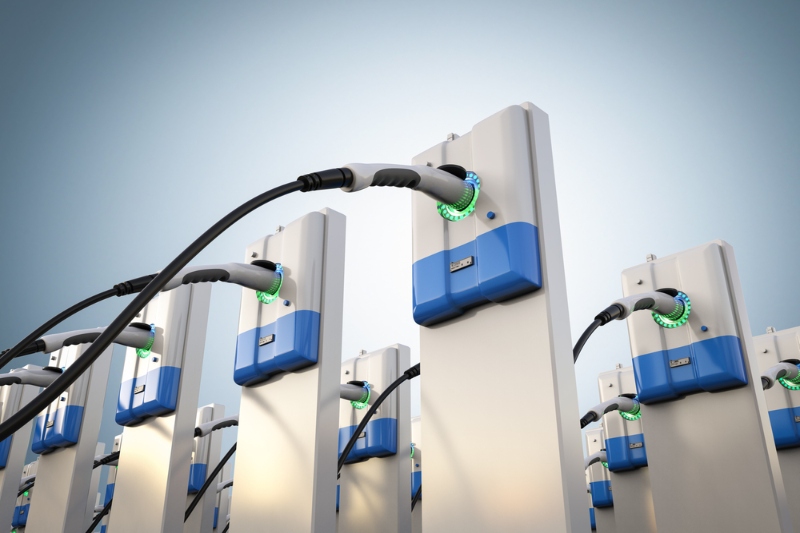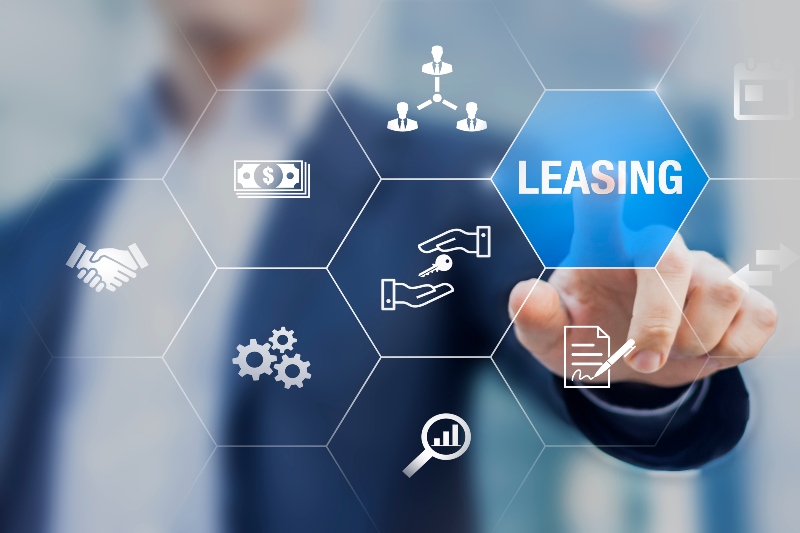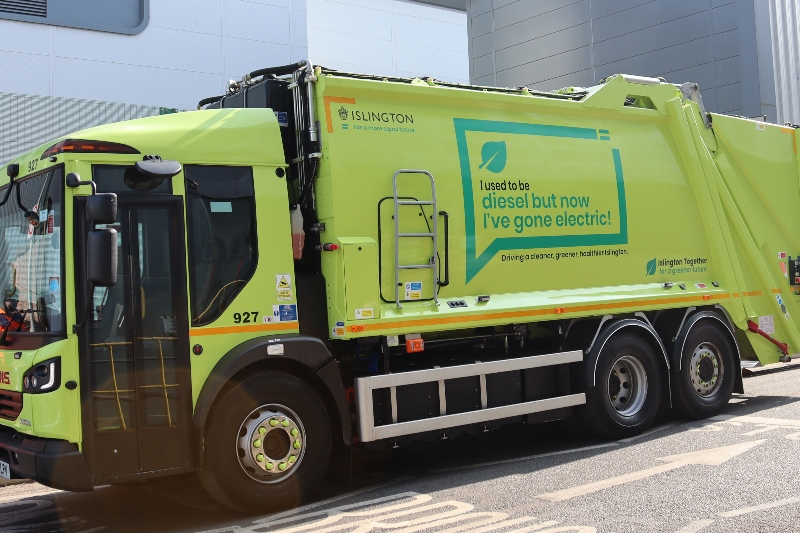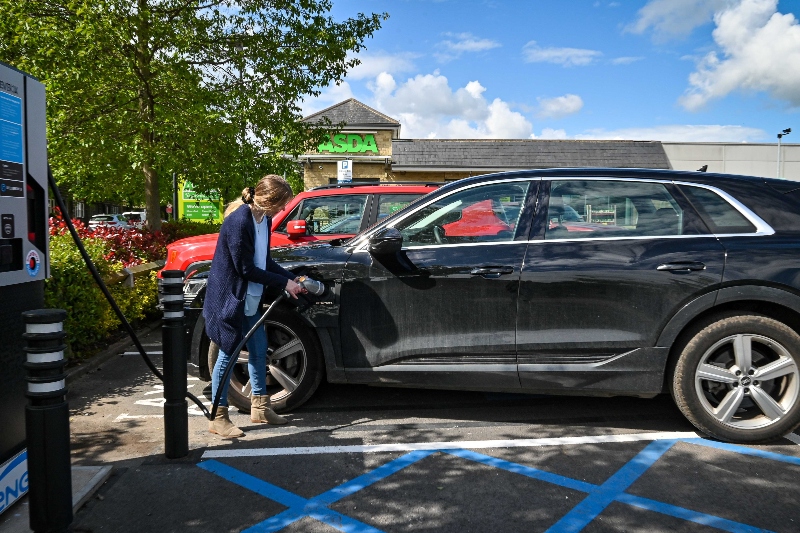 West Yorkshire's charge point journey
12/04/2022
Local authorities thinking about making the transition to electric fleets require reliable EV charging infrastructure. EQUANS EV Solutions and the West Yorkshire Combined Authority have been working together to deliver just that. LAPV reports.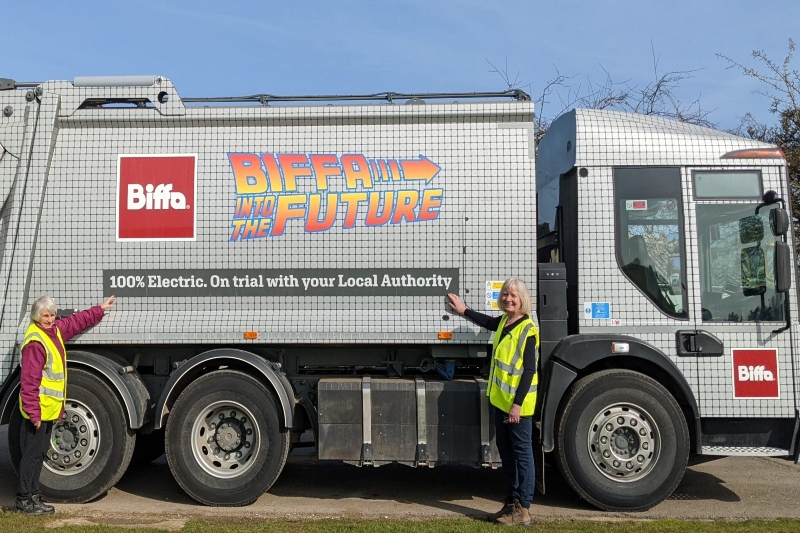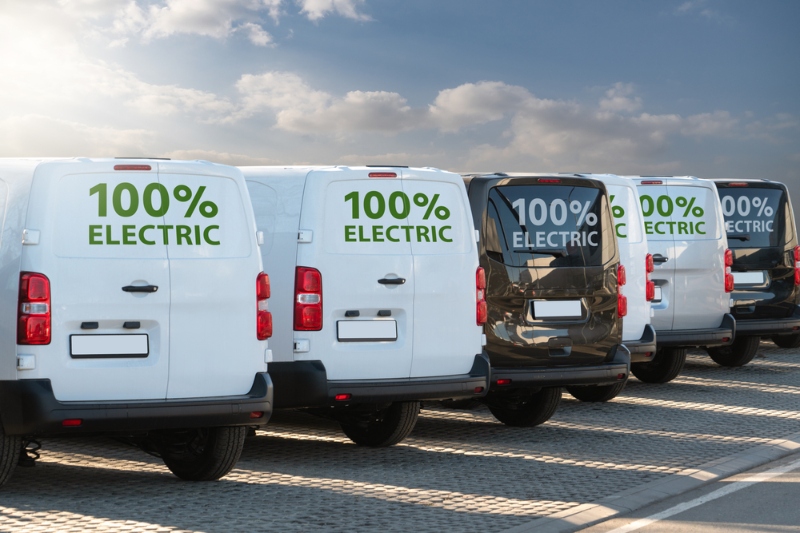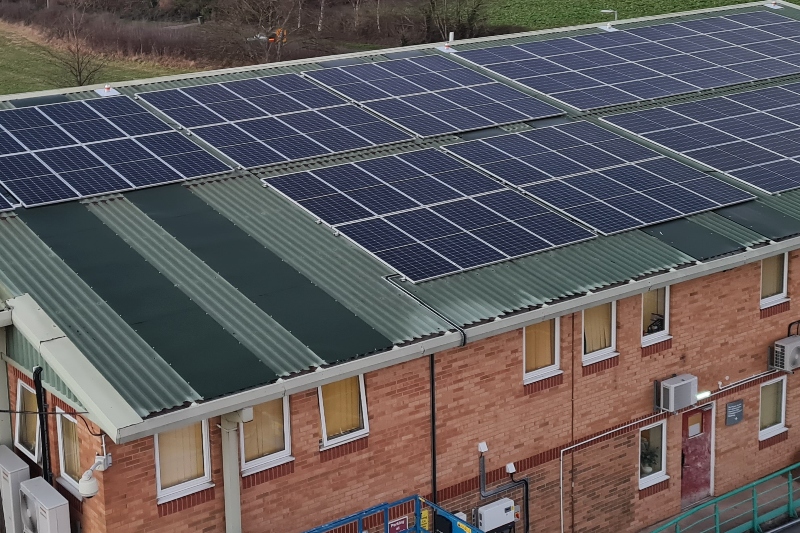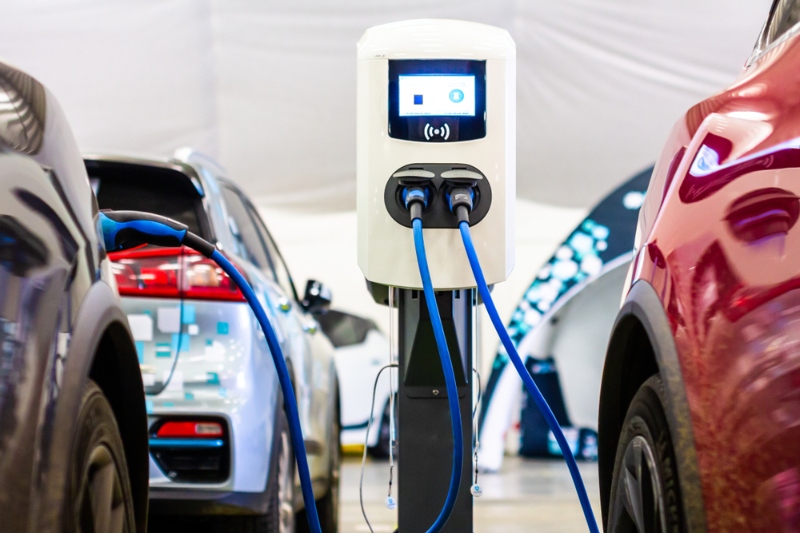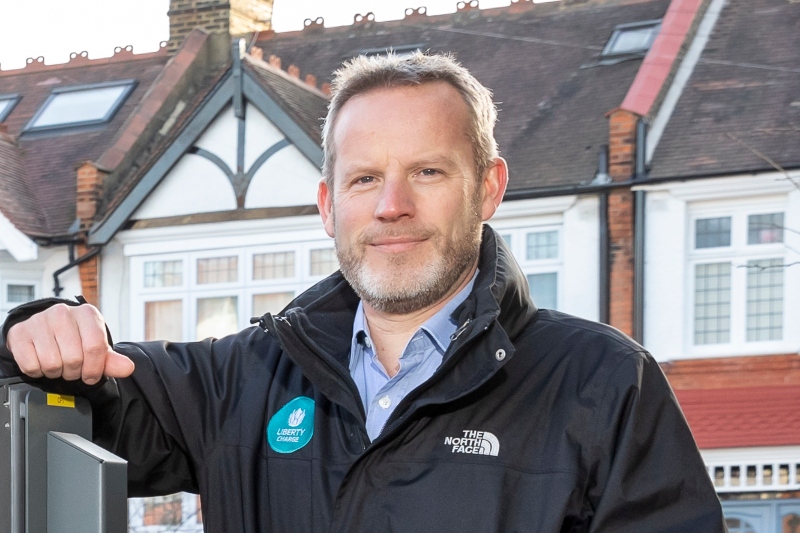 A springboard for action
01/04/2022
Neil Isaacson, CEO of public charge point operator Liberty Charge, discusses why the Government's Electric Vehicle Infrastructure Strategy is an important step in the right direction, and where it can go even further to support the immediate action required of local authorities.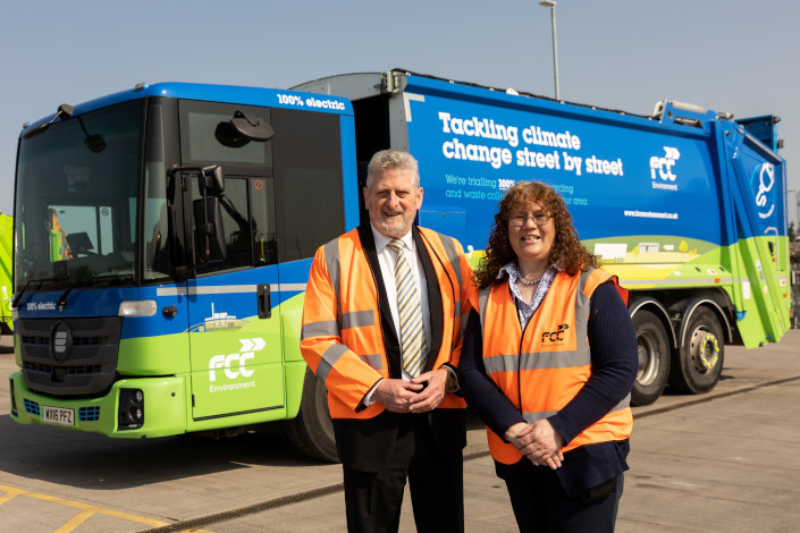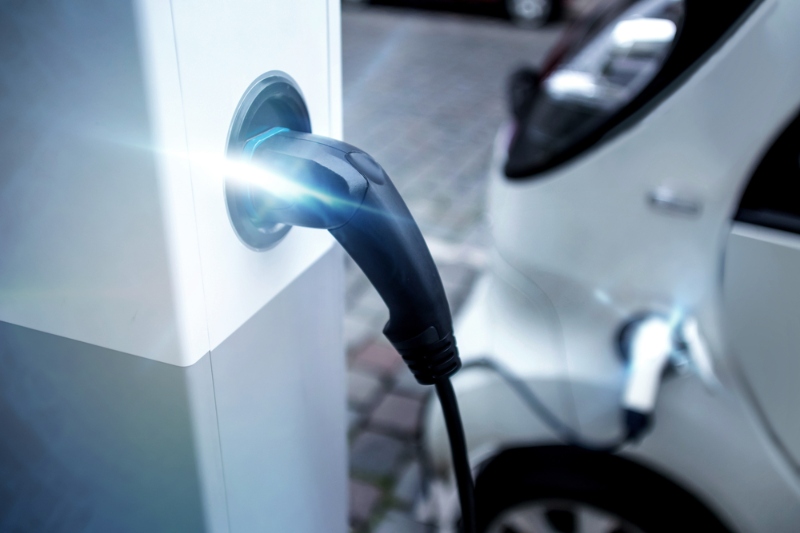 New EV charge point pilot launched
28/03/2022
Flowbird Smart City UK has completed its first local authority electric vehicle (EV) charge point pilot project for Wokingham Borough Council.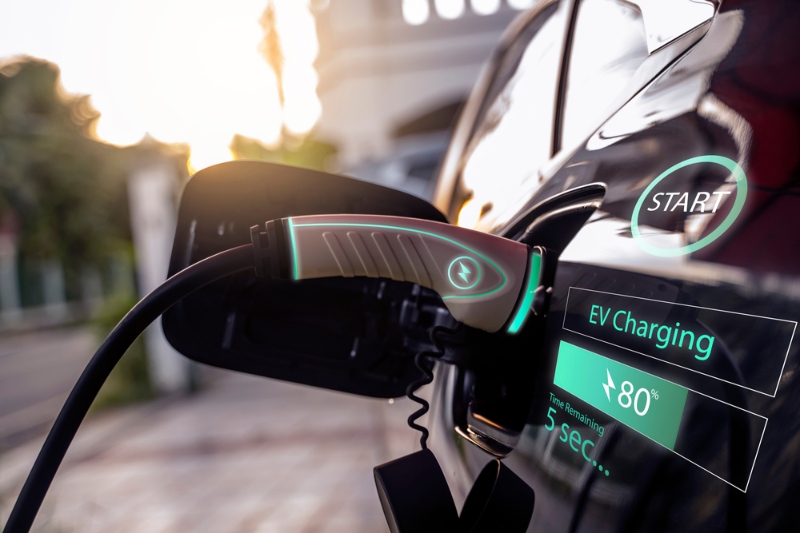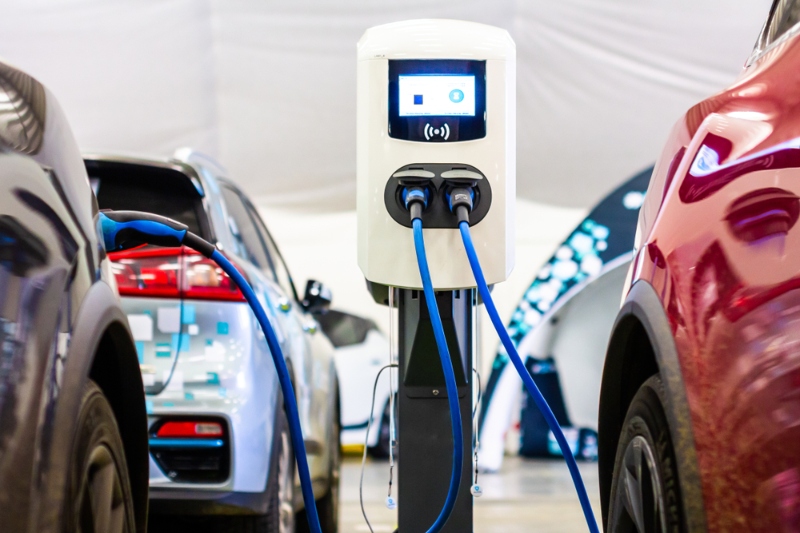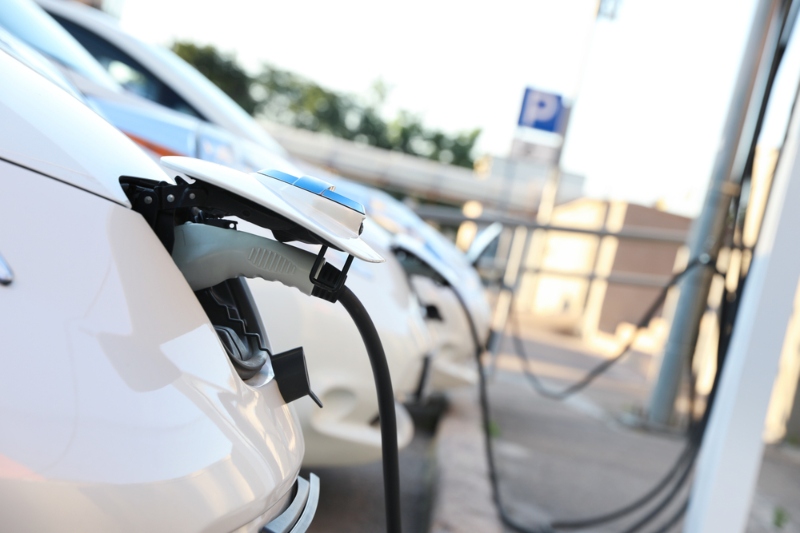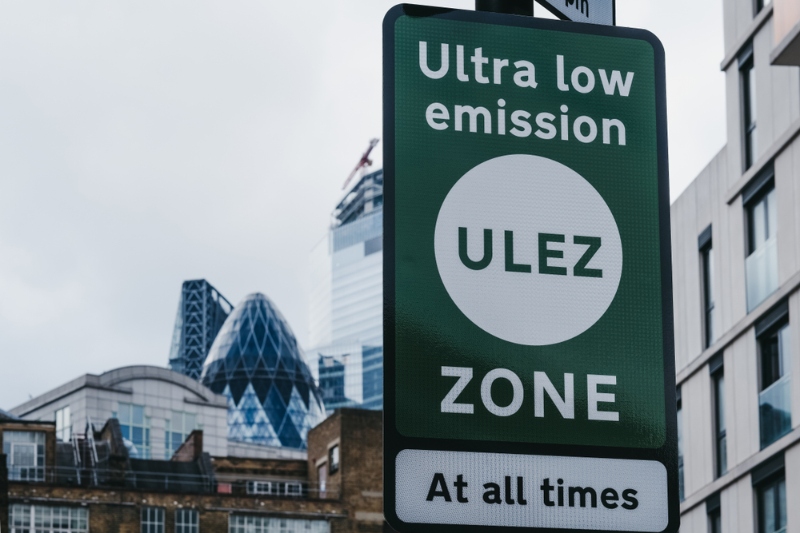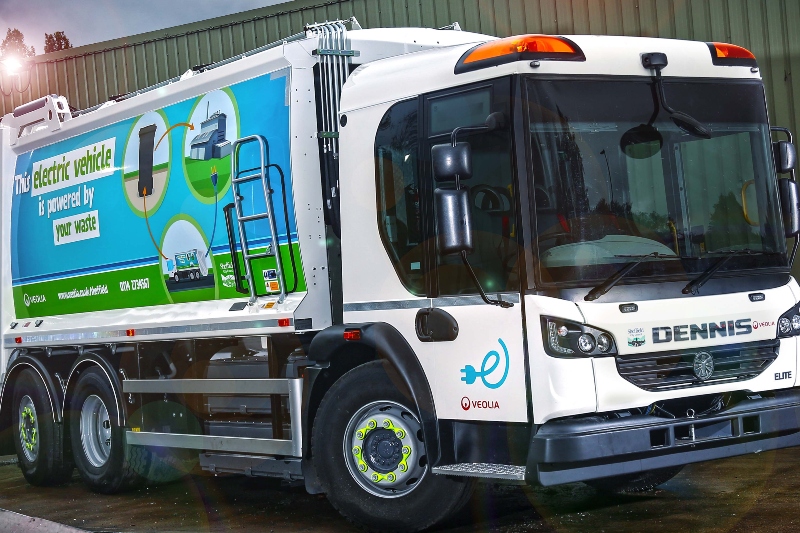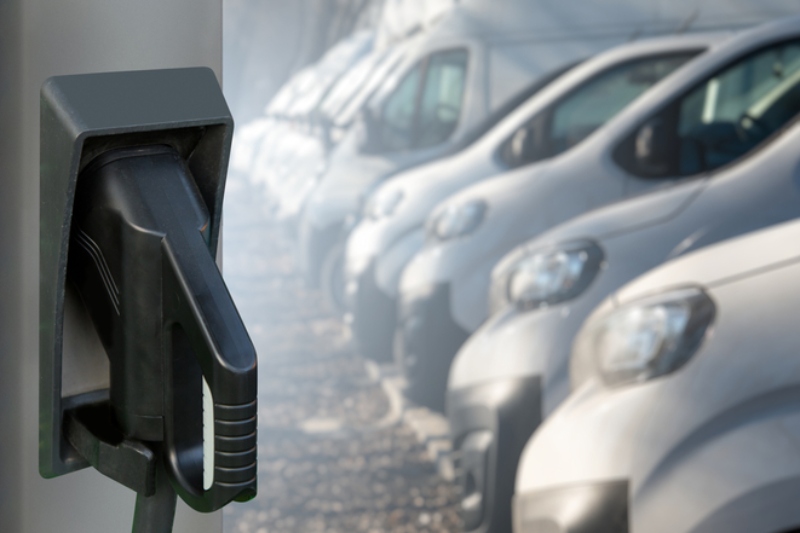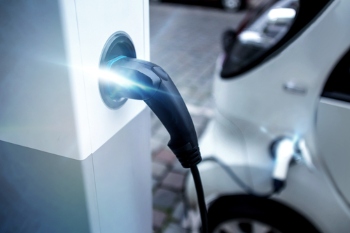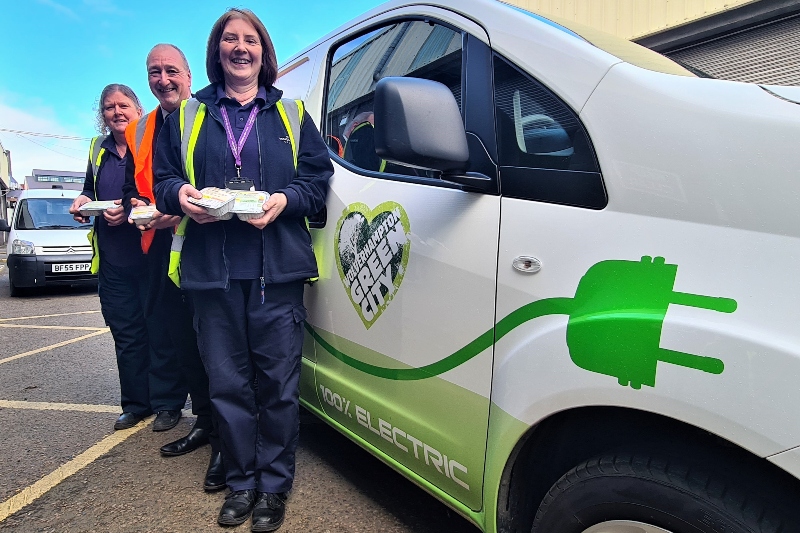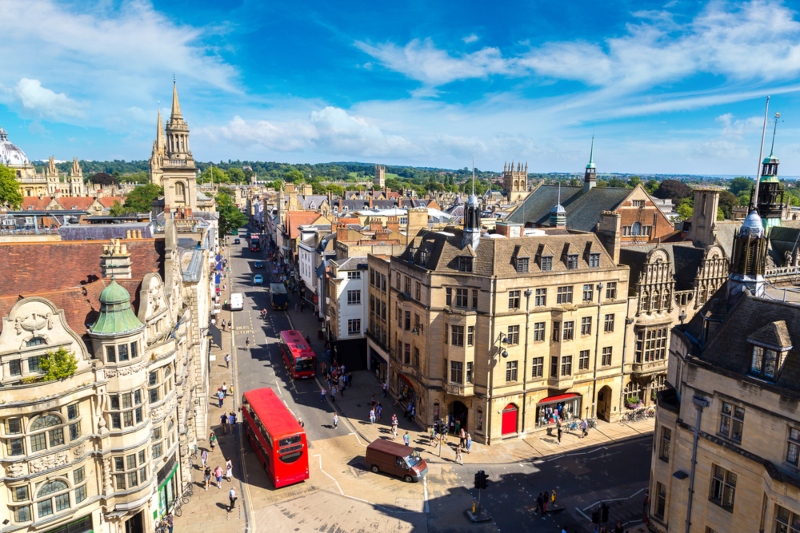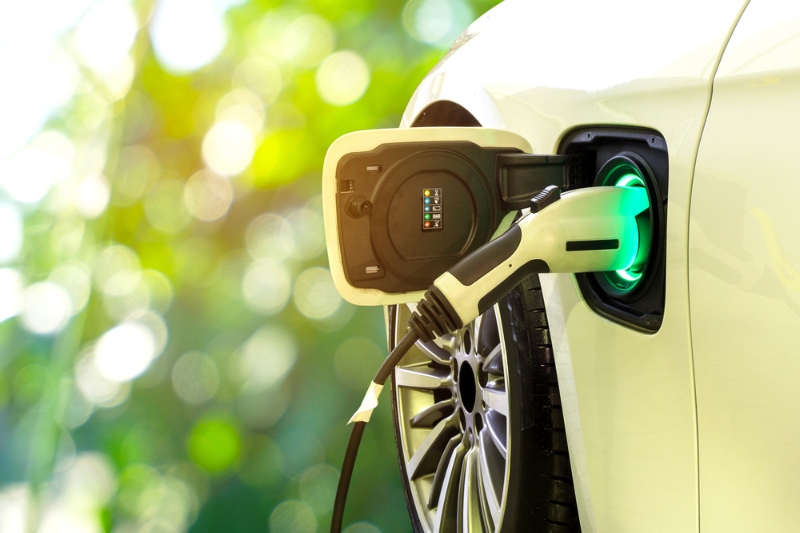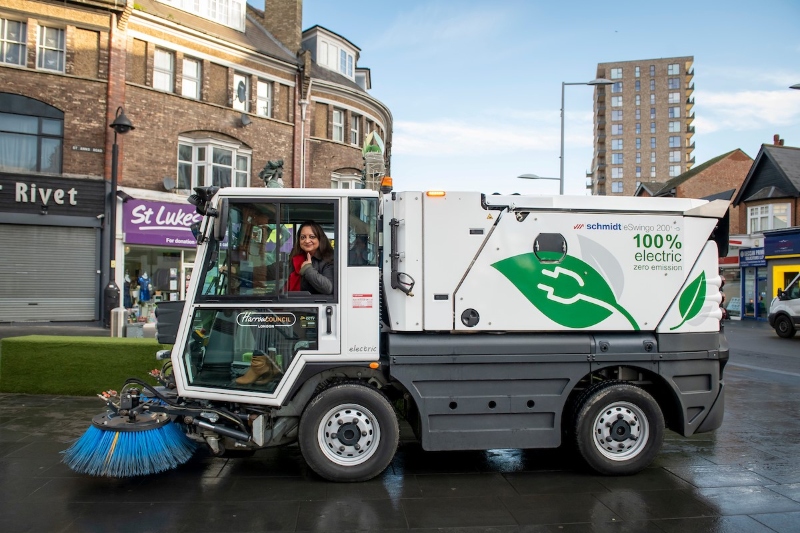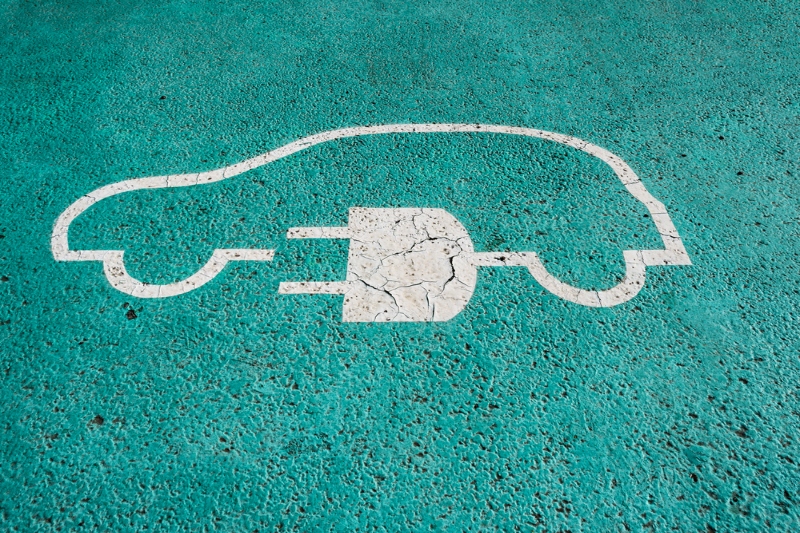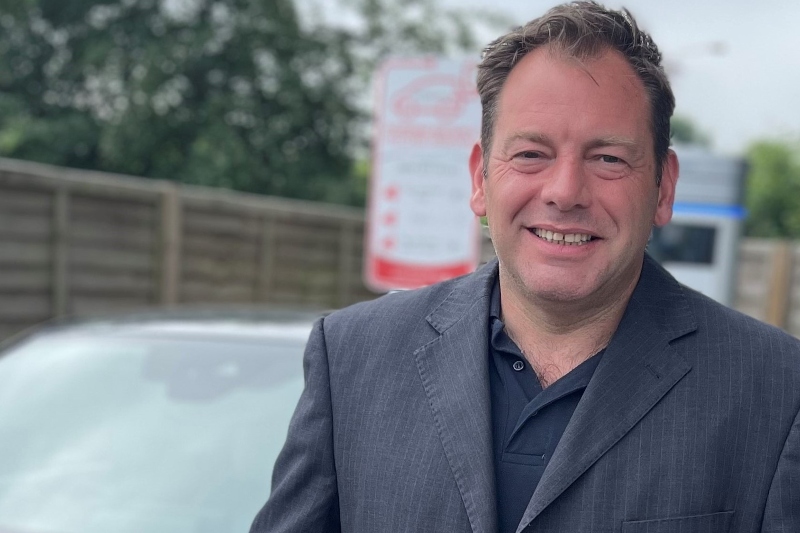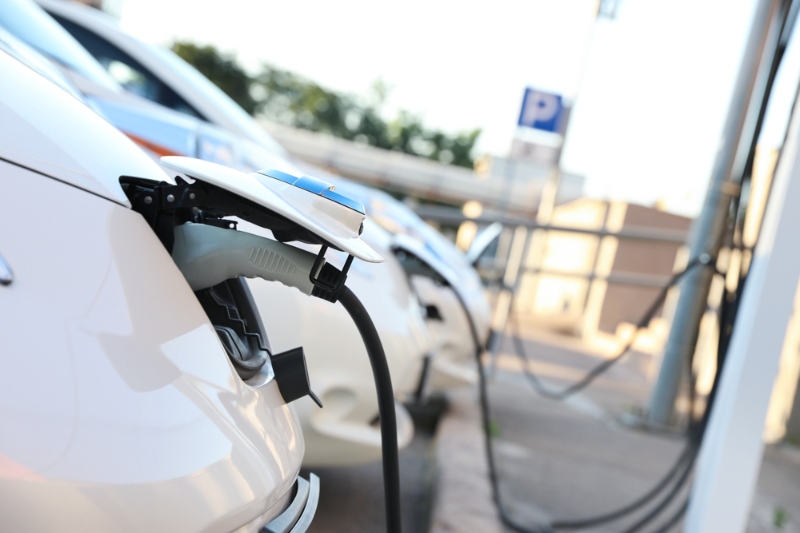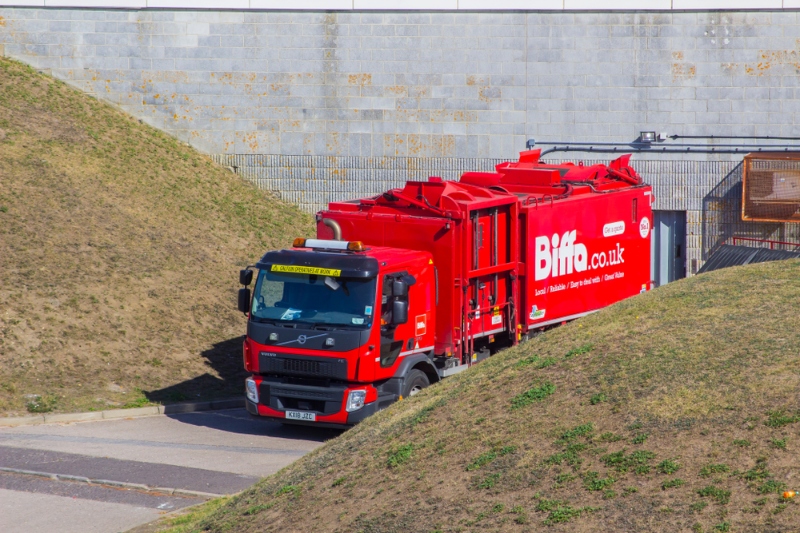 Swale council trials first electric RCV
15/02/2022
The residents of Swale have been able to witness the borough's first electric refuse collection vehicle collecting their refuse, recycling and garden waste.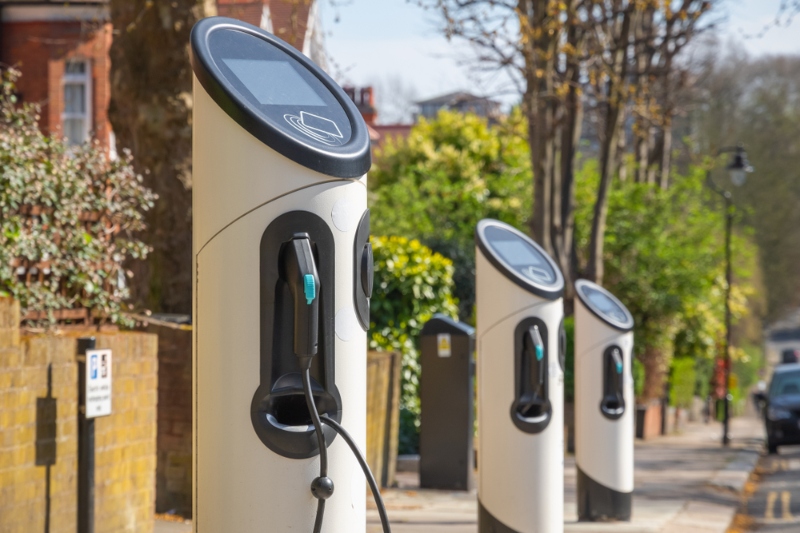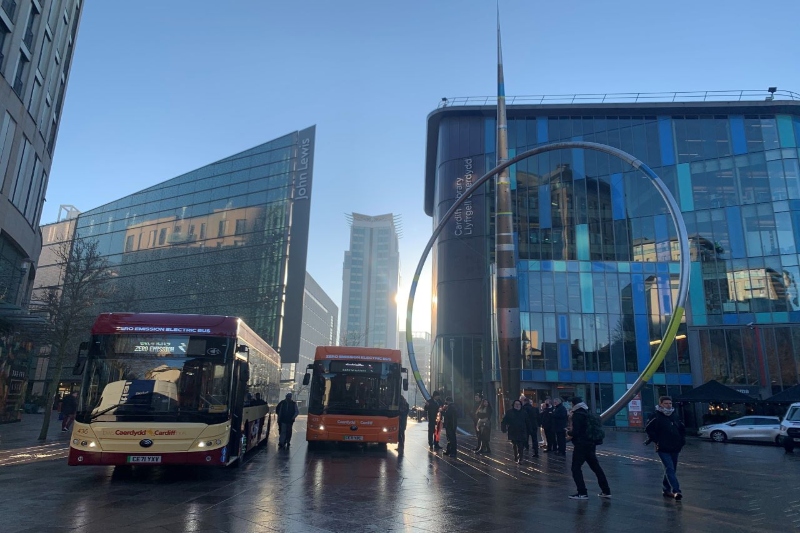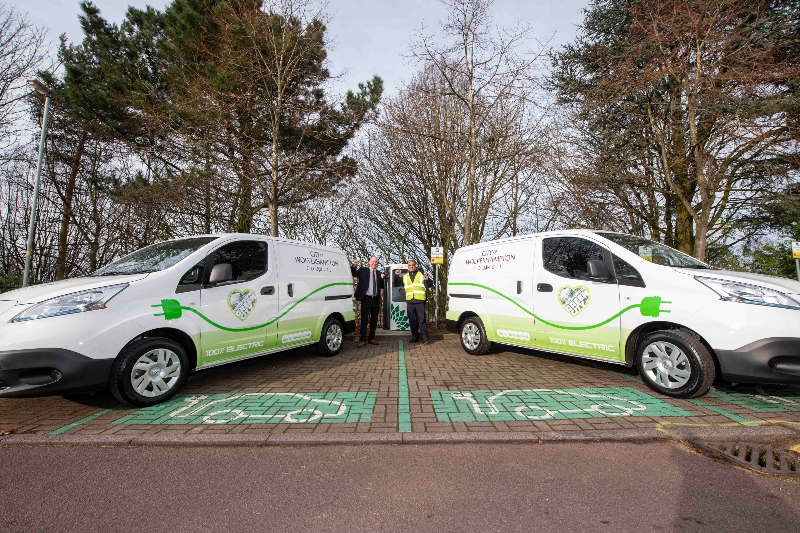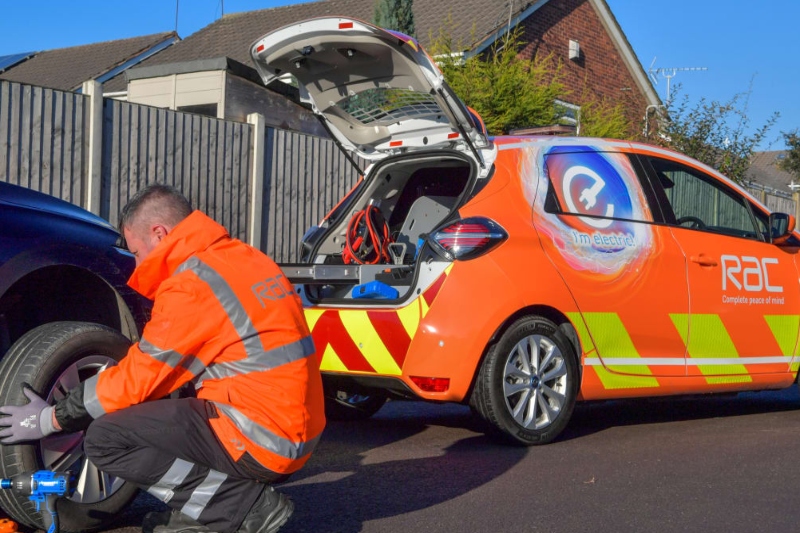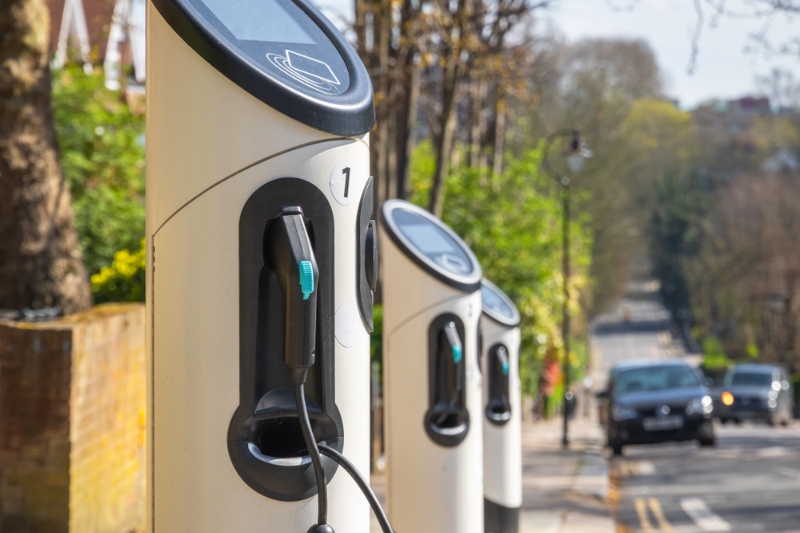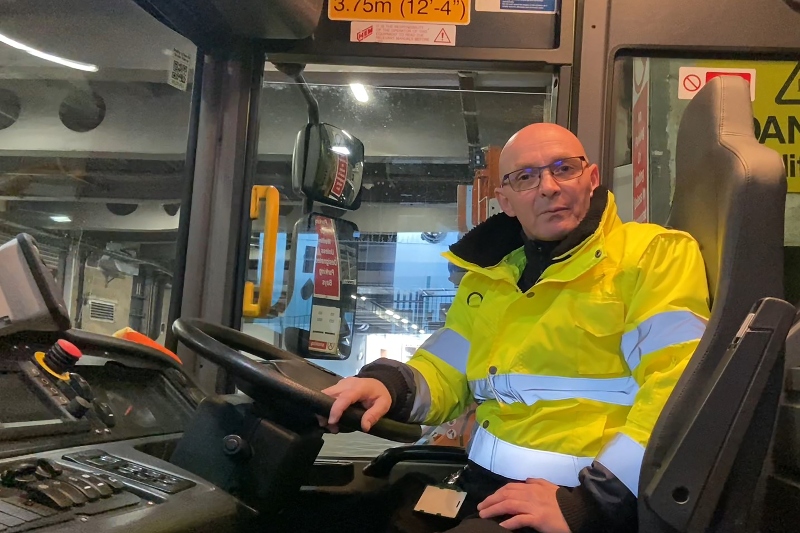 Islington drivers convert to eRCVs
24/01/2022
LAPV caught up with Neil Spence, supervisor and driver for Islington Council, and Refuse Vehicle Solutions (RVS) managing director Spencer Law to learn more about RCV conversions.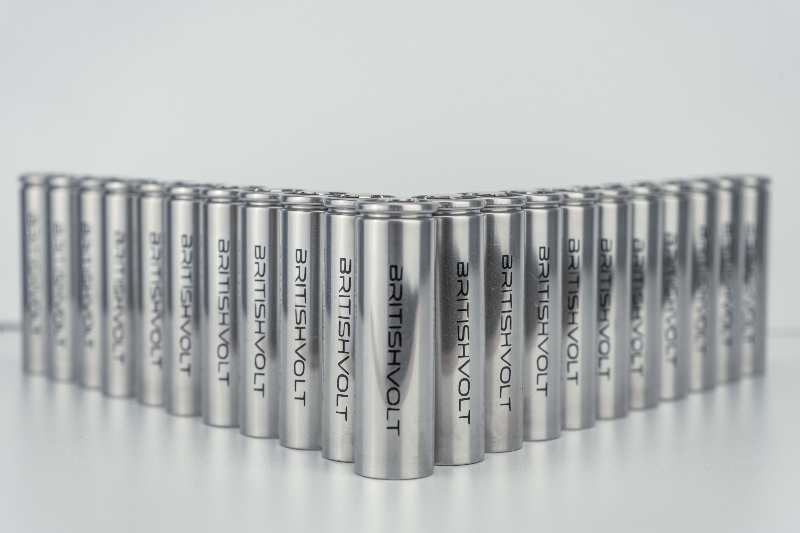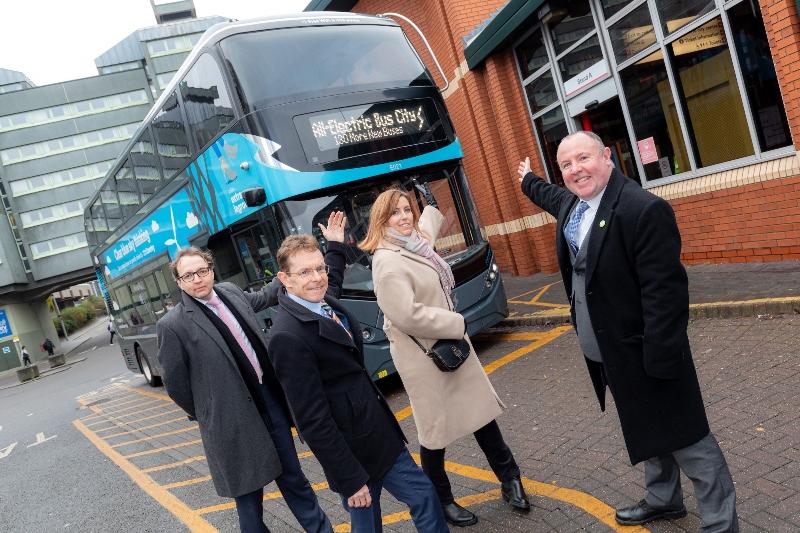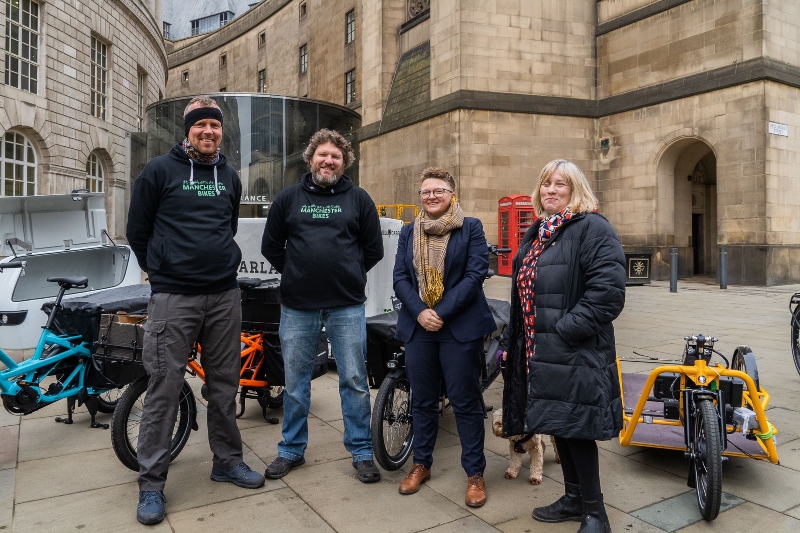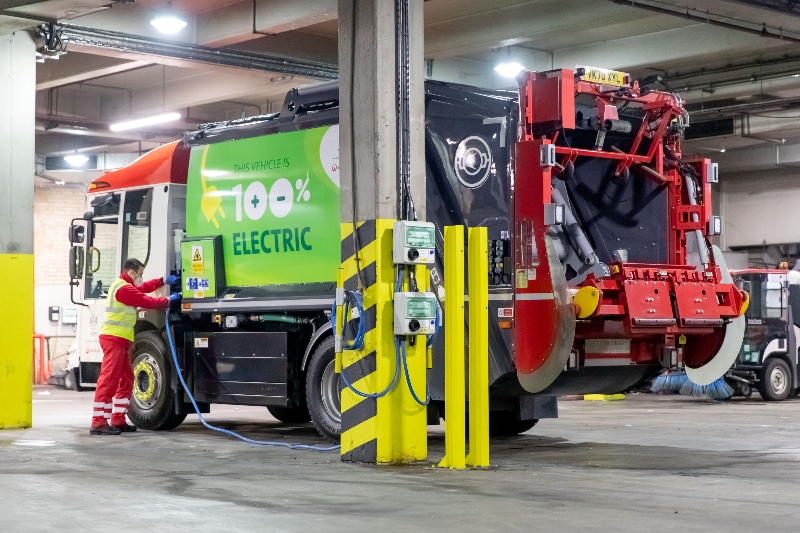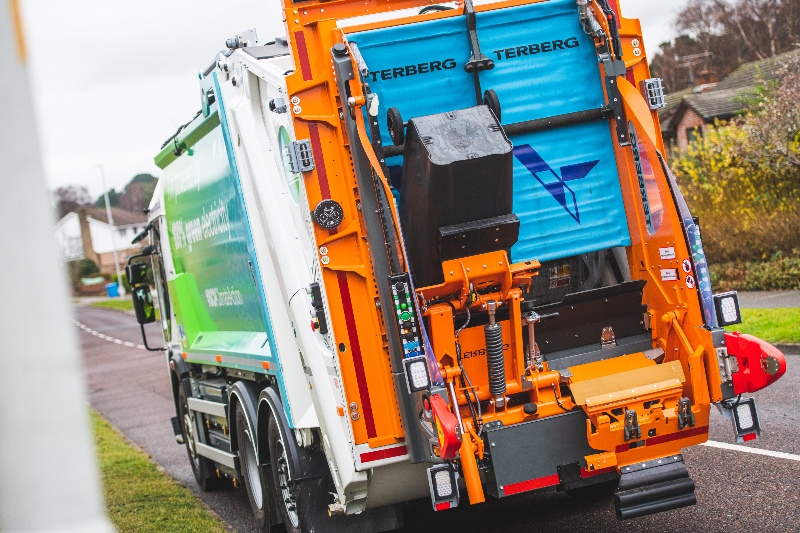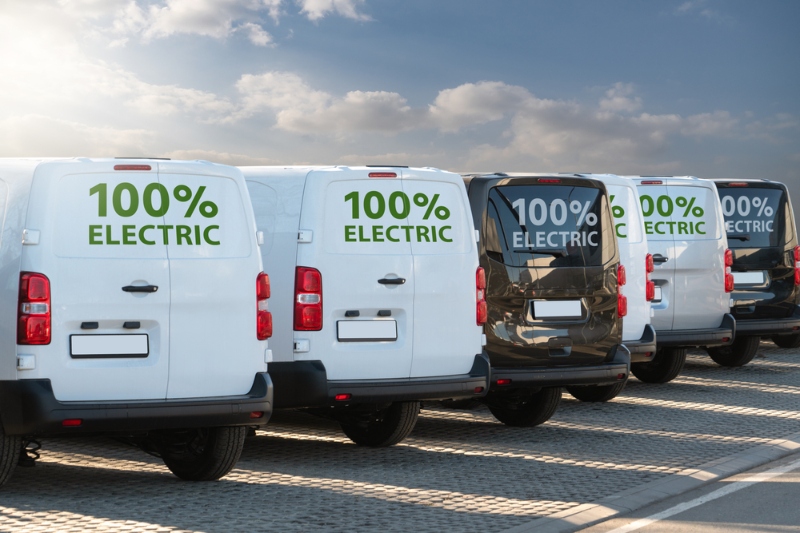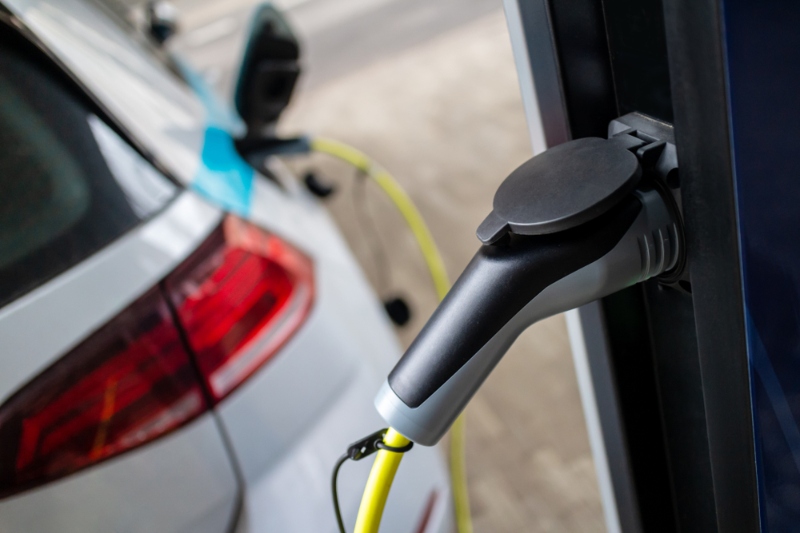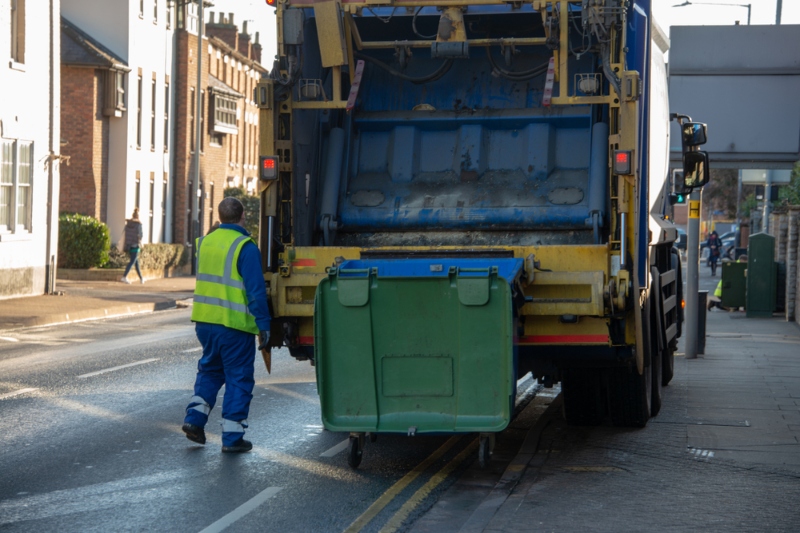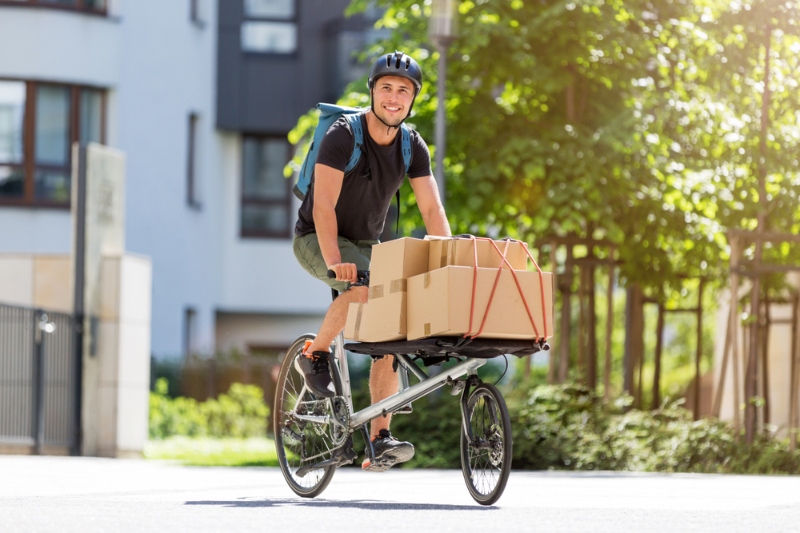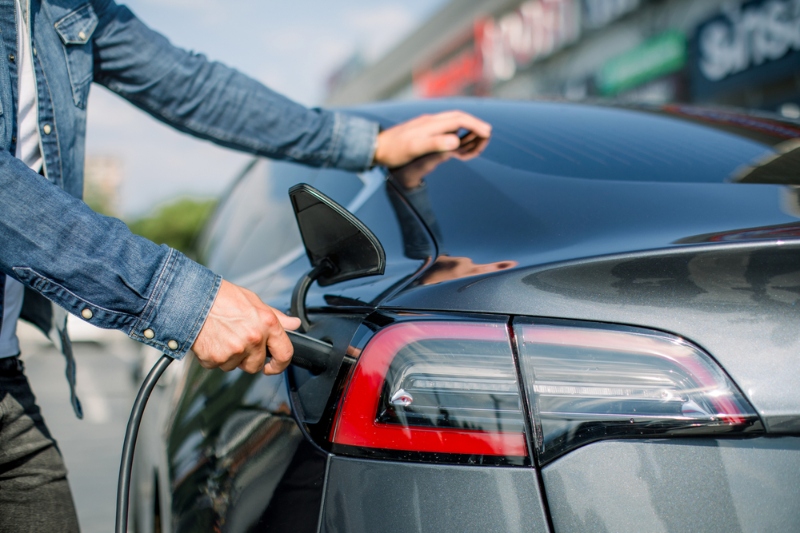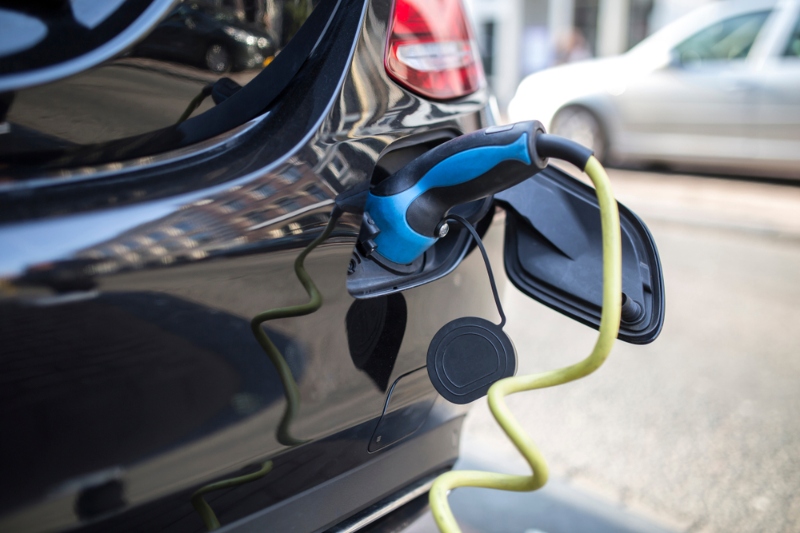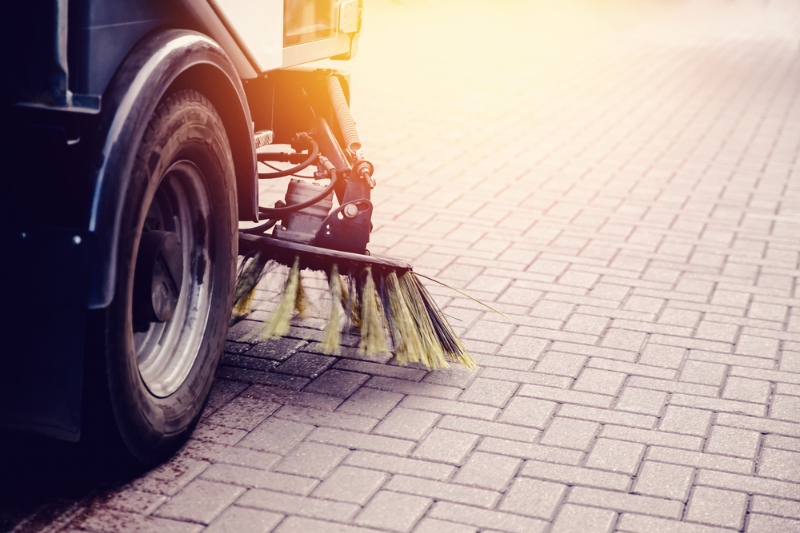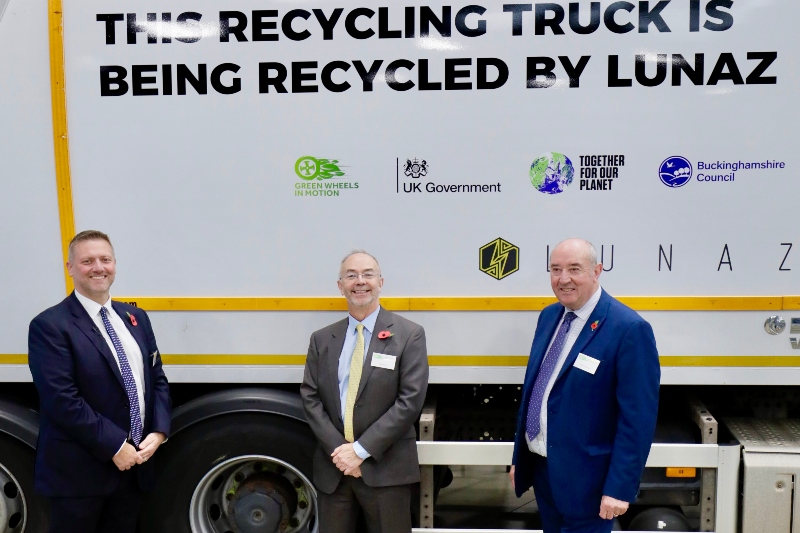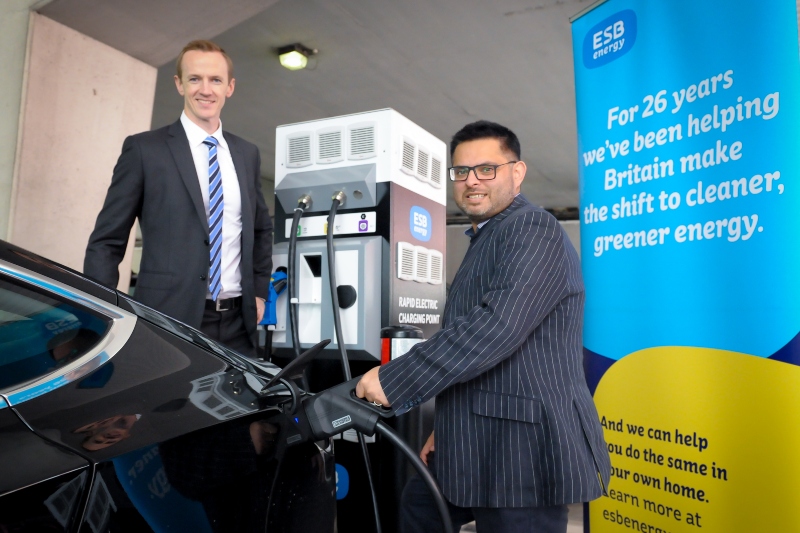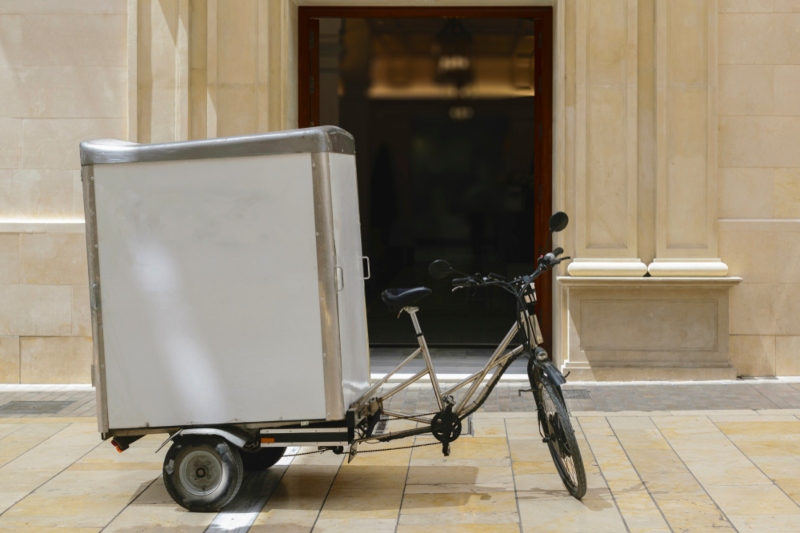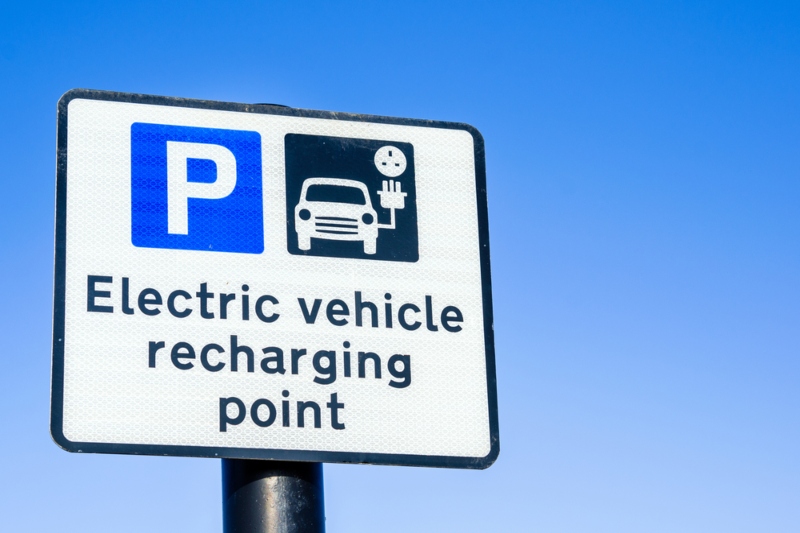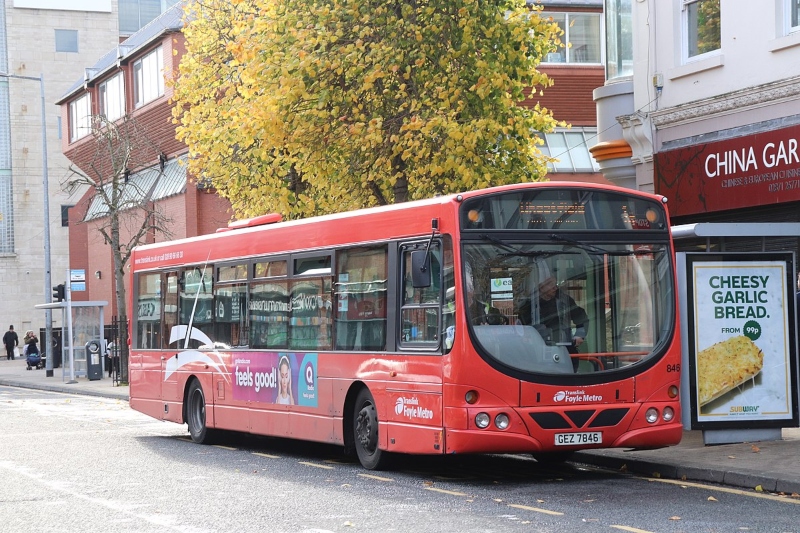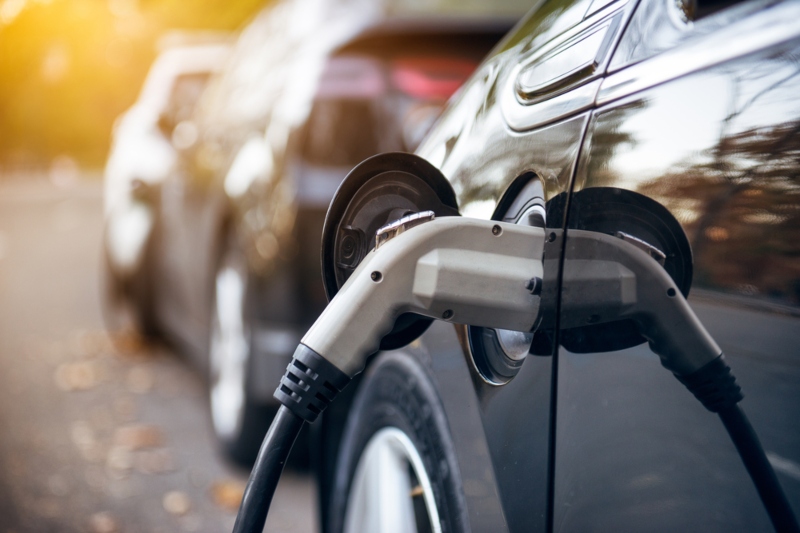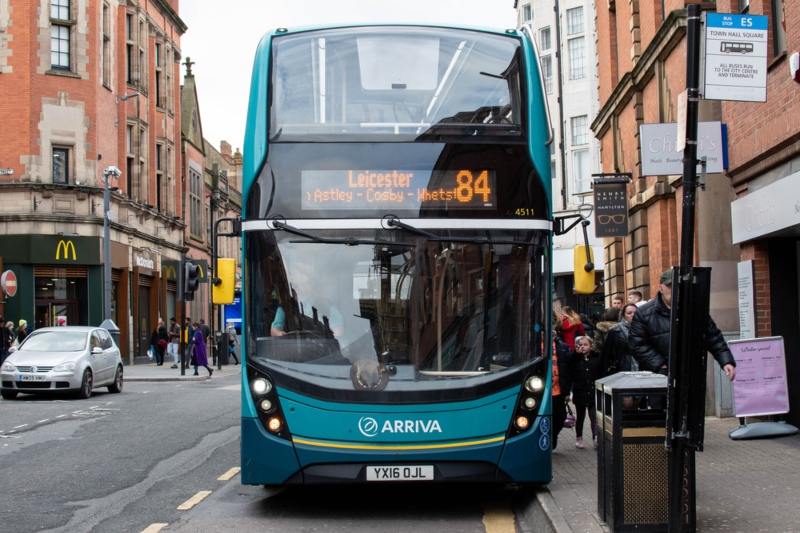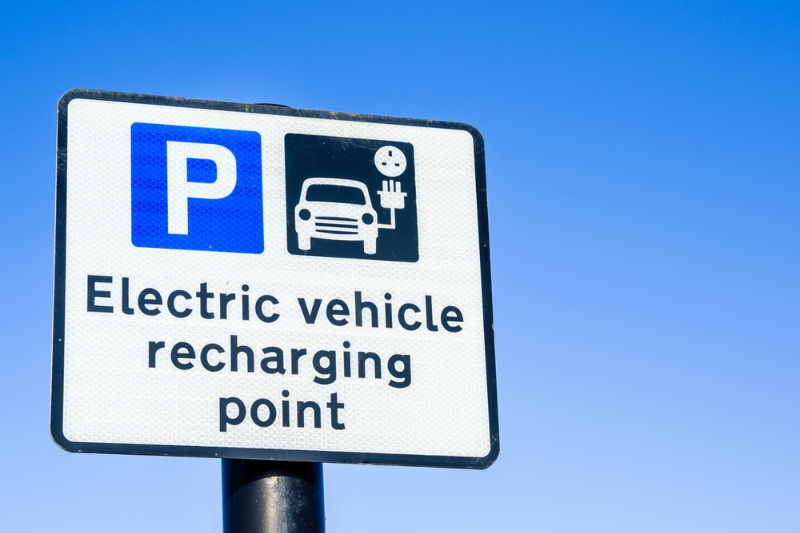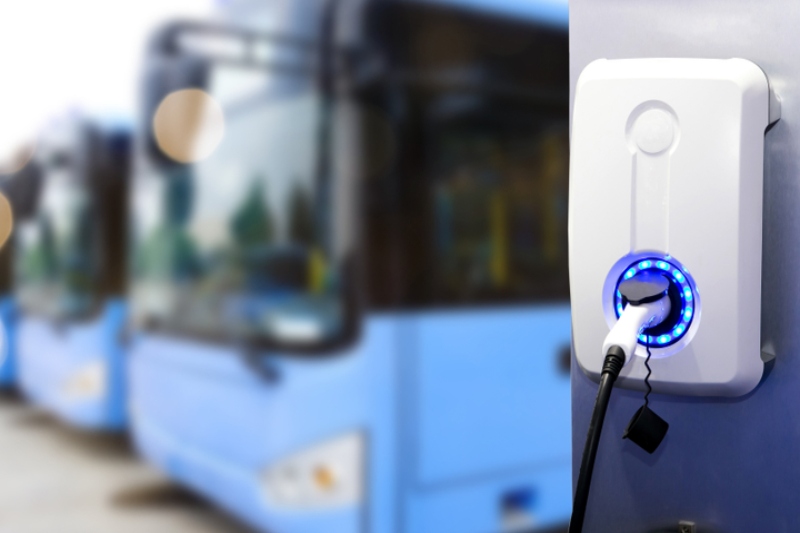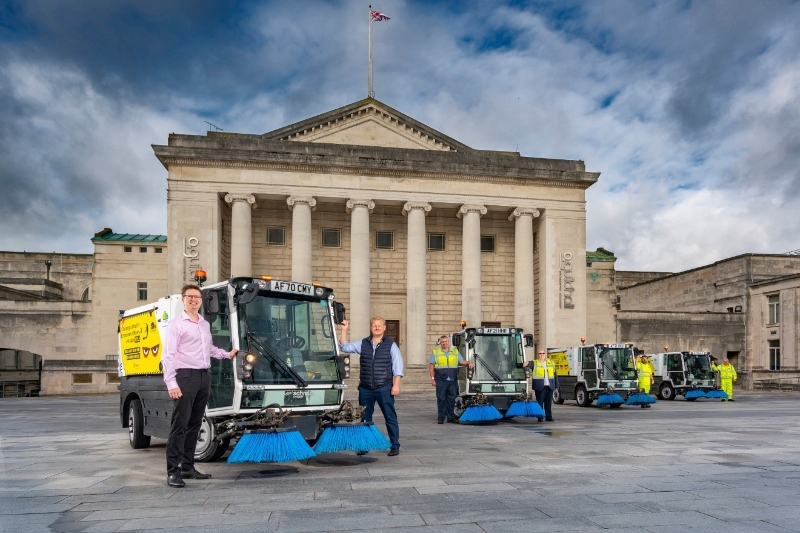 Southampton City Council sees electrifying results from eSwingo
28/10/2021
Southampton City Council is seeing electrifying results from its fleet of four new all-electric eSwingo compact sweepers from Aebi Schmidt UK which are making a vital contribution to meeting the Council's environmental objectives under its Greener City Charter.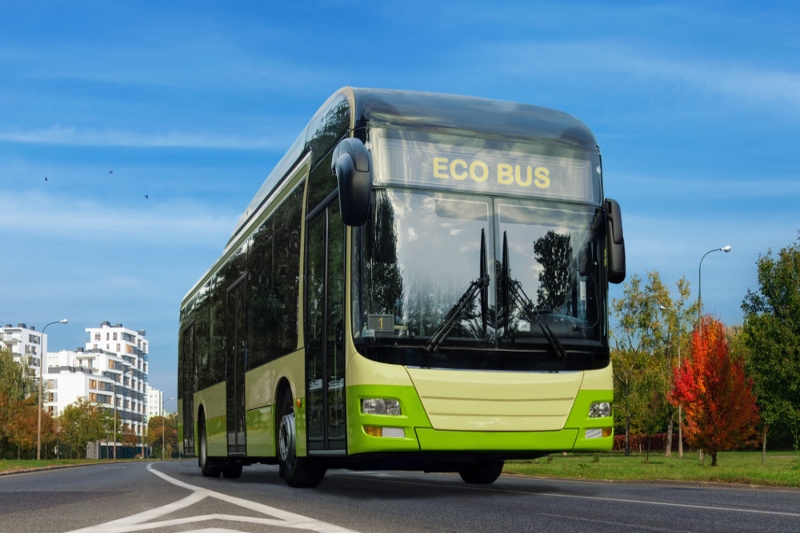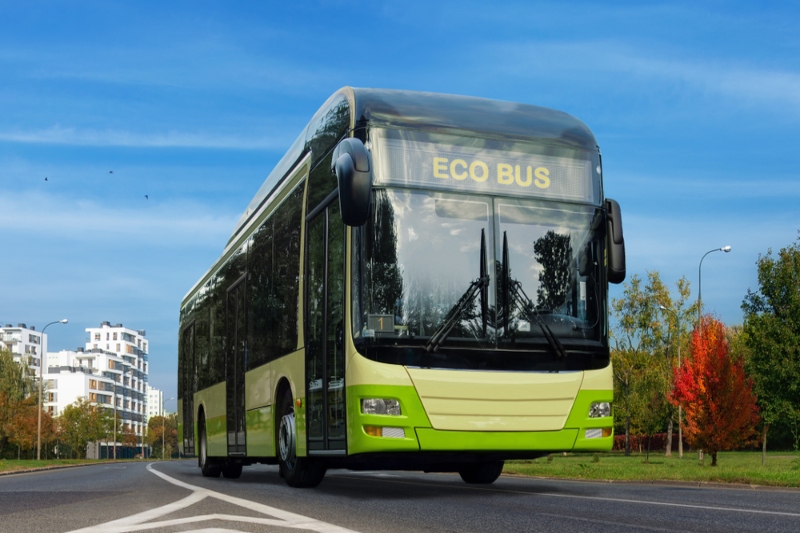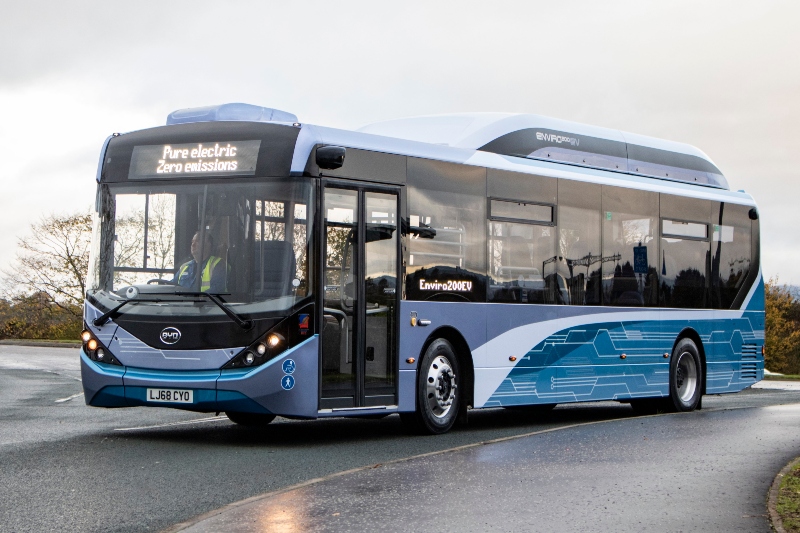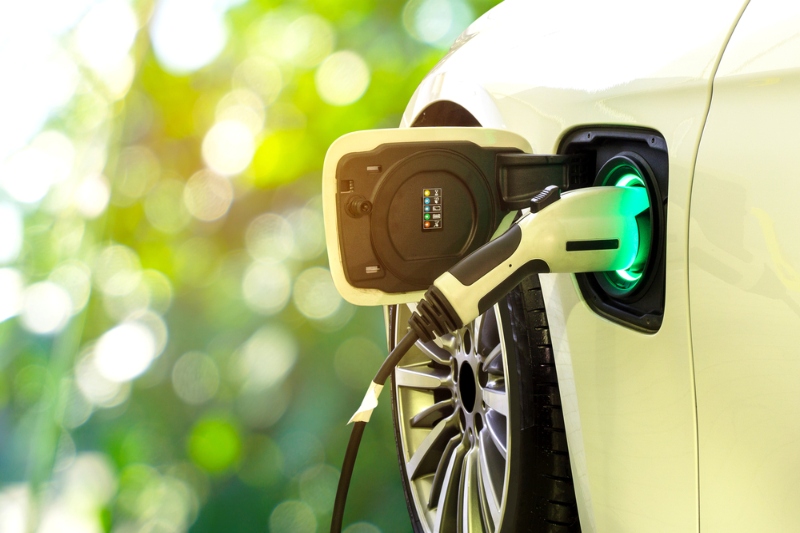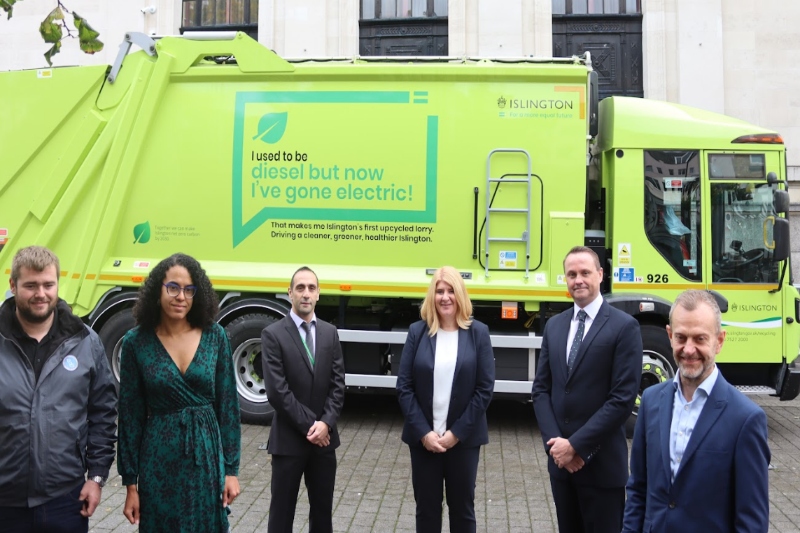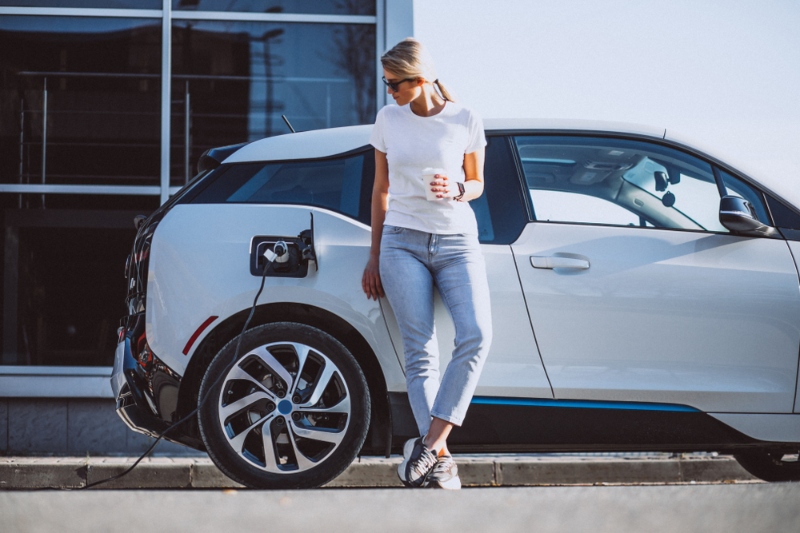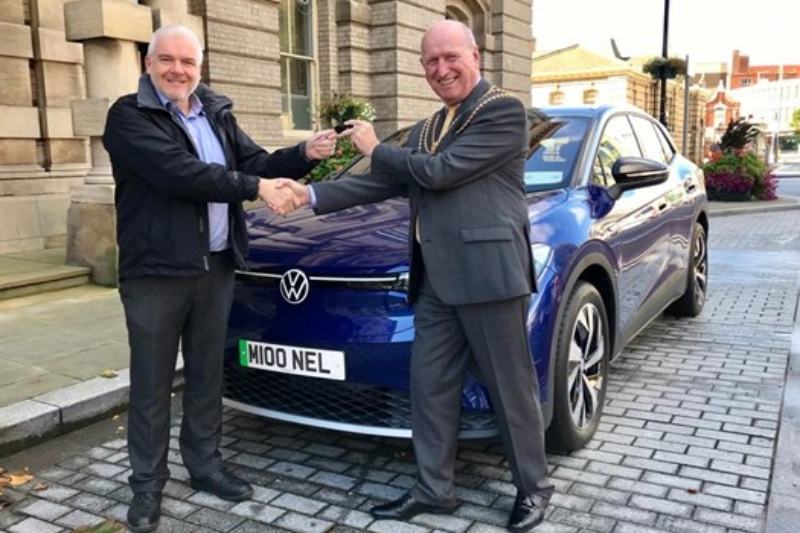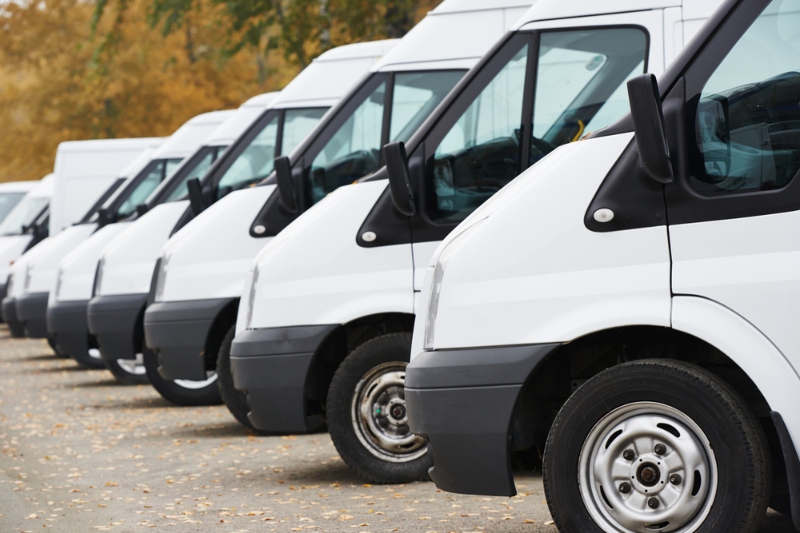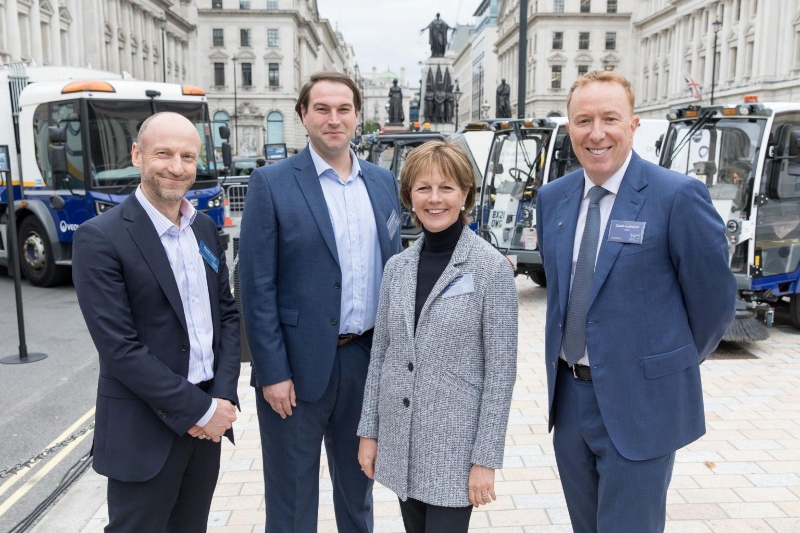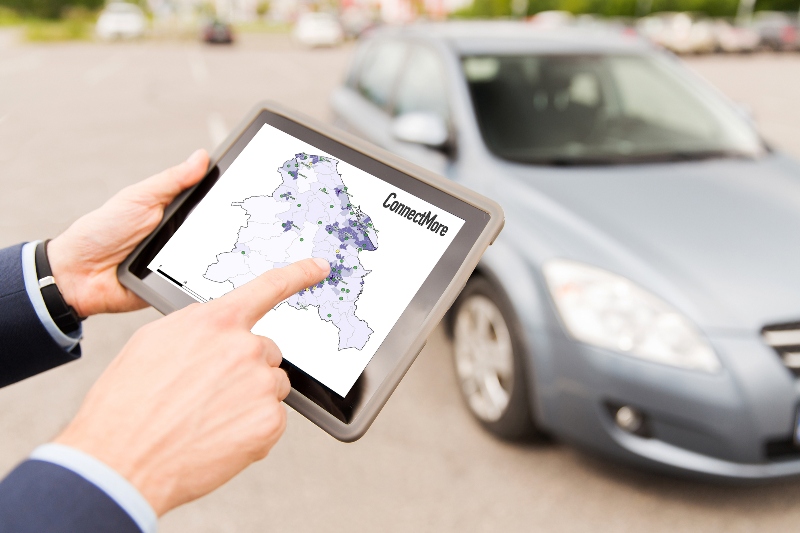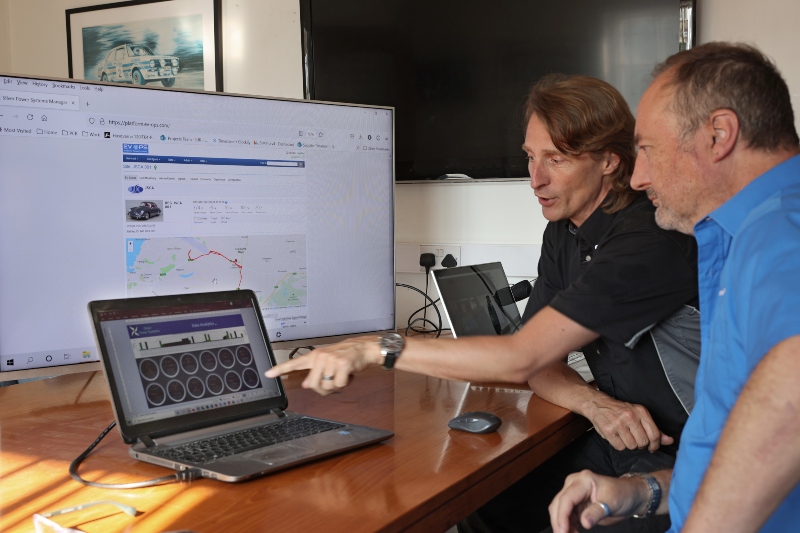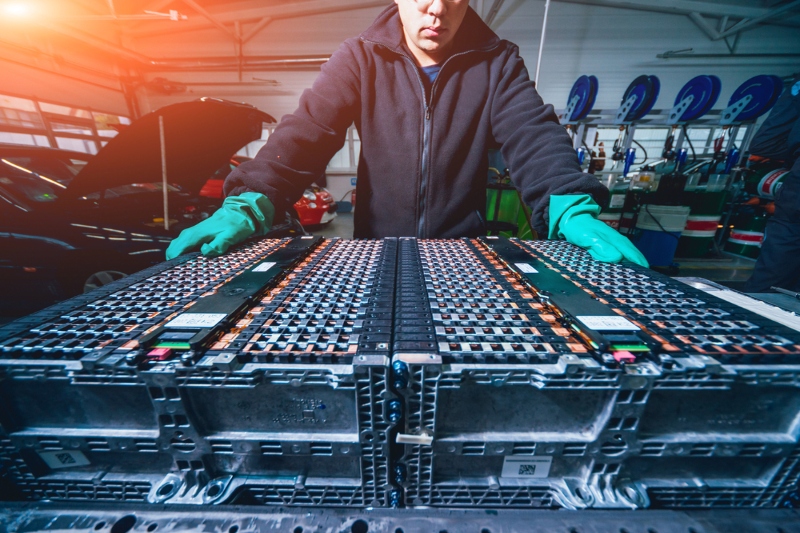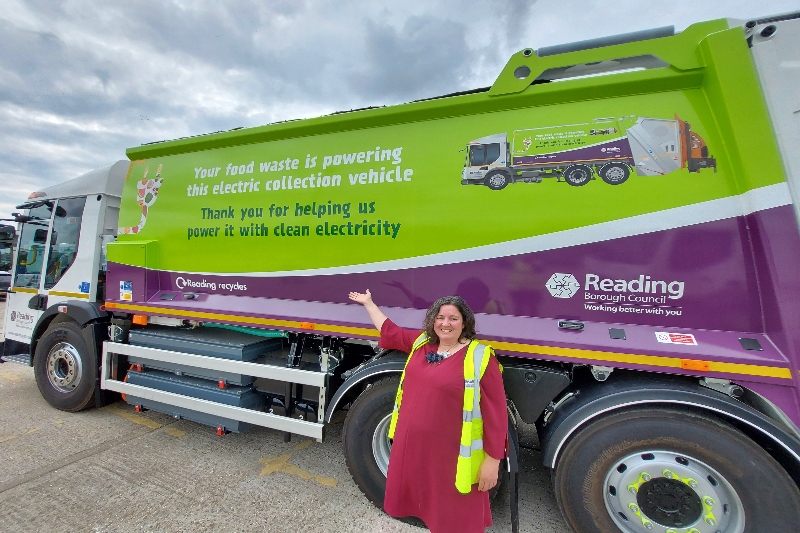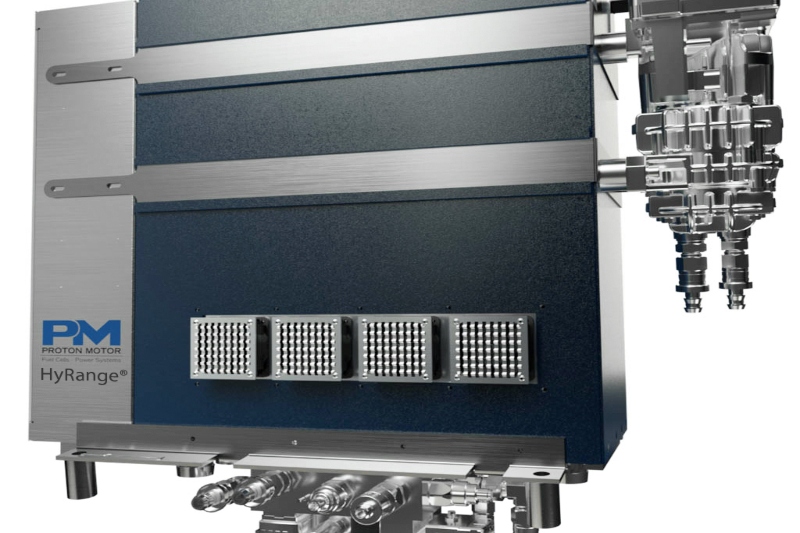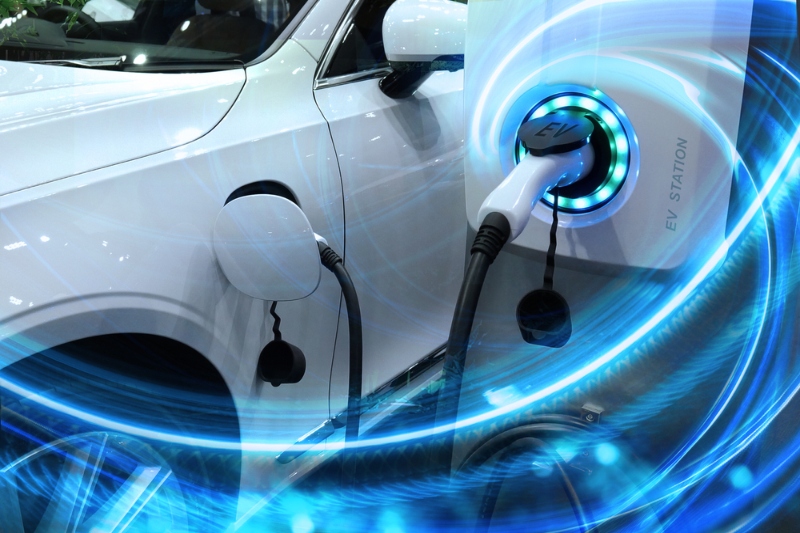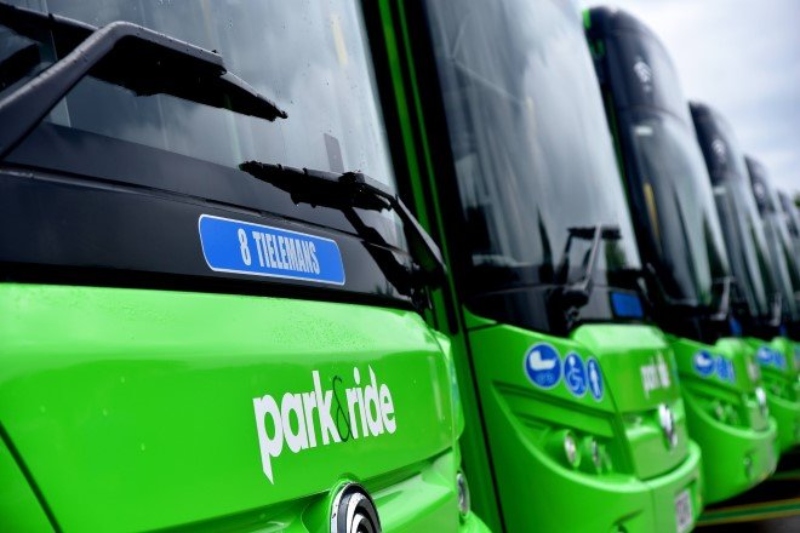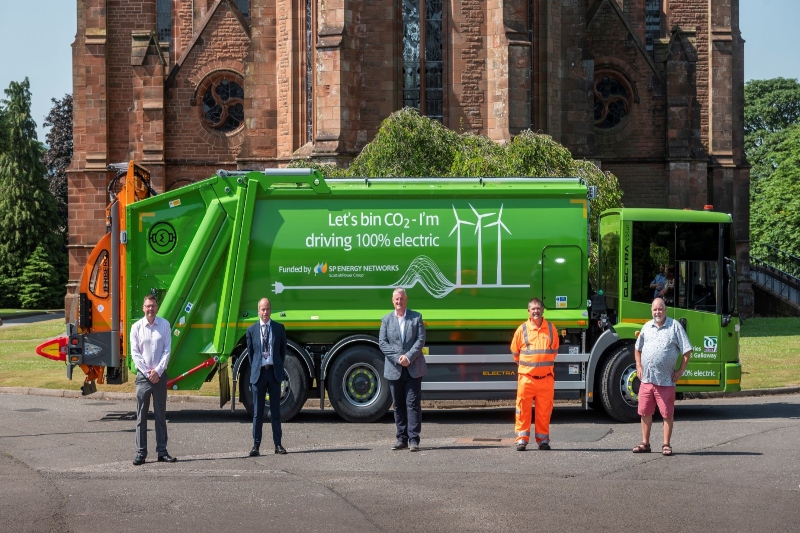 First rural electric bin lorries trialled in Scotland
04/08/2021
SP Energy Networks is piloting Scotland's first rural all-electric refuse vehicles in partnership with Dumfries & Galloway Council as the region works towards achieving its 2025 net zero emissions target.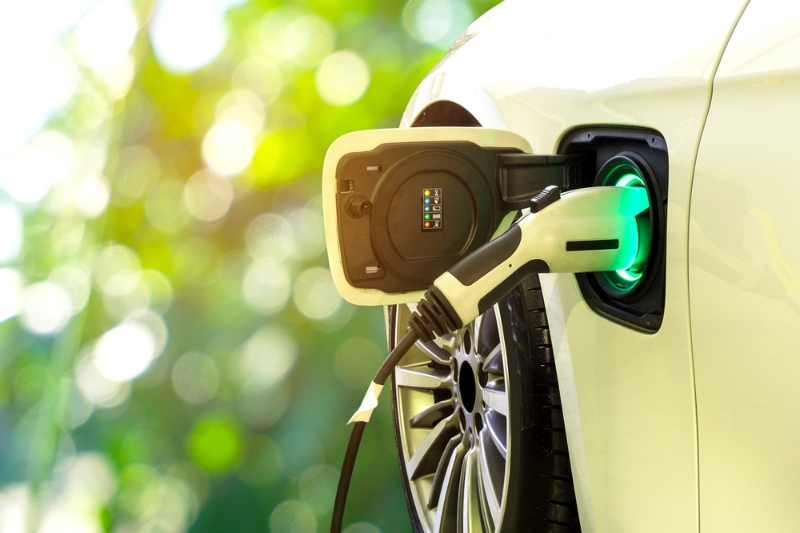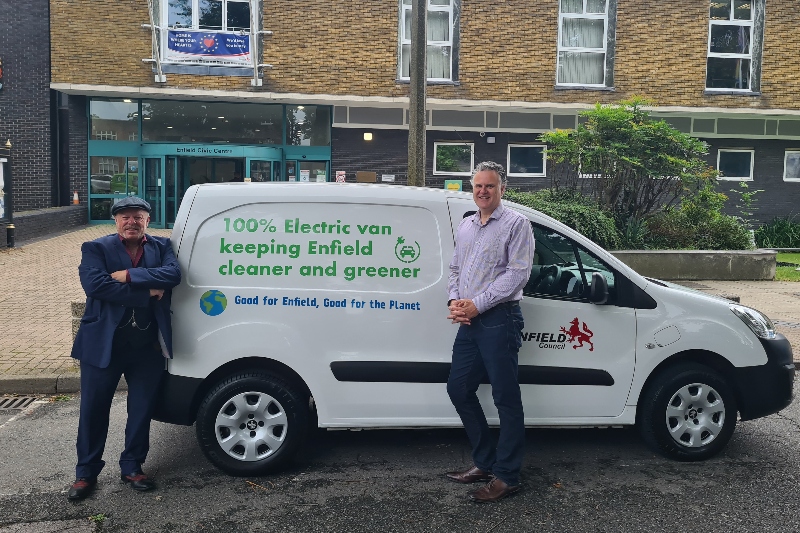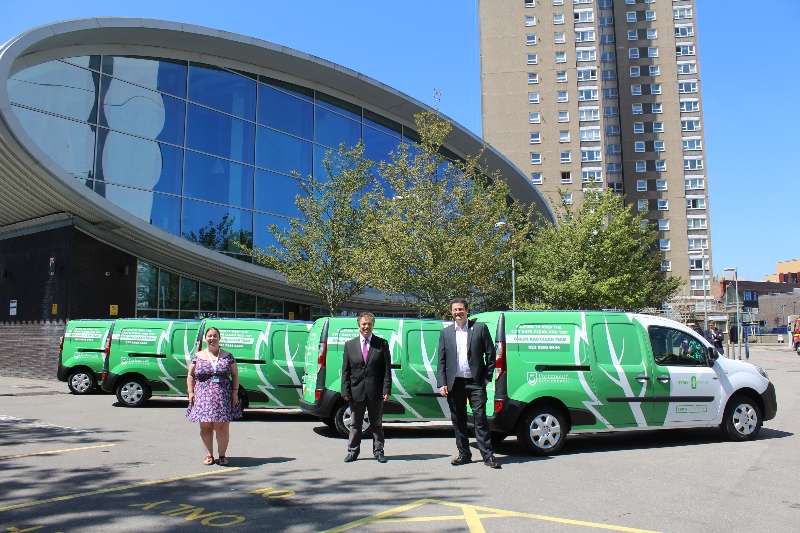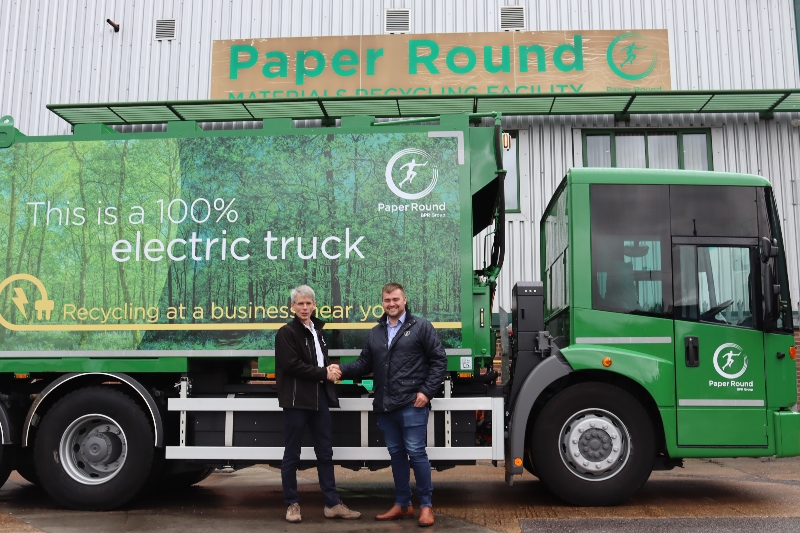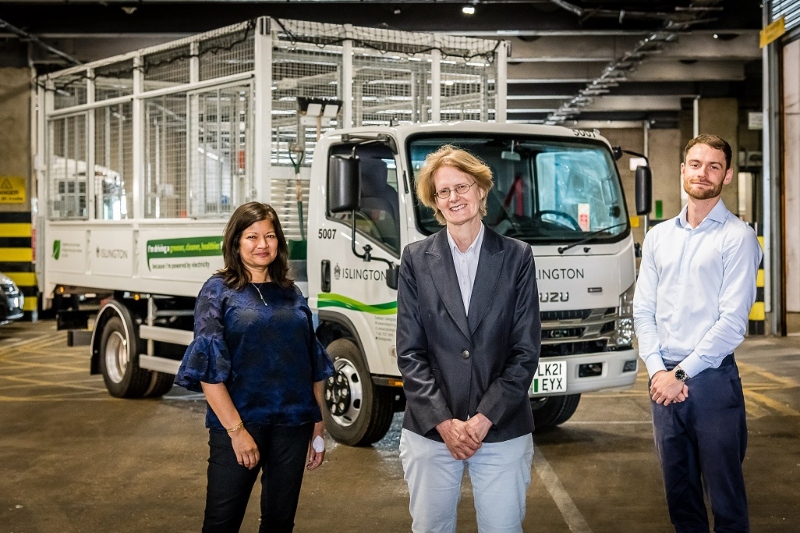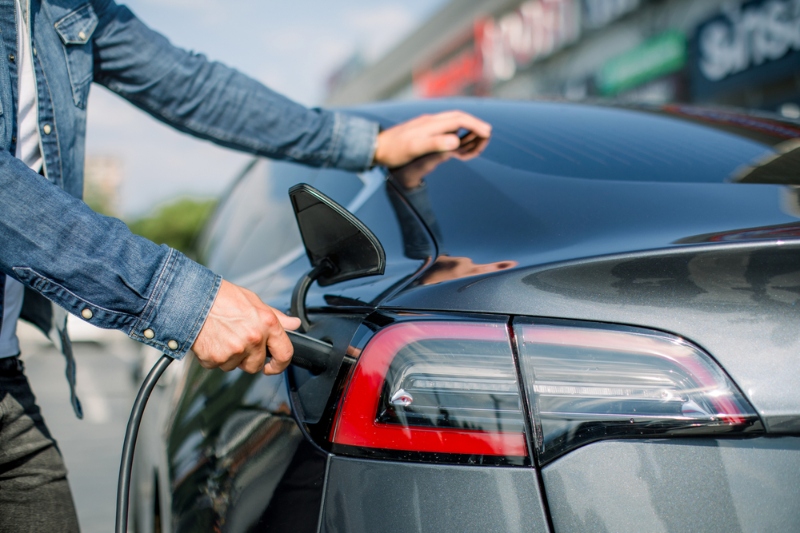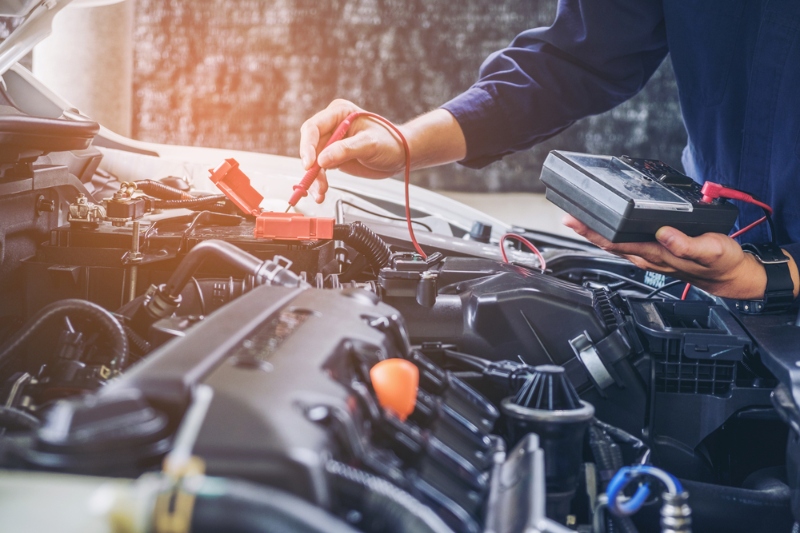 NEVS: maintaining the course towards electrification
15/07/2021
Nottingham Electric Vehicle Services (NEVS) is leading the way when it comes to EV maintenance. LAPV finds out more about what is believed to be the first council-run, ULEV-exclusive workshop to be operational in the UK.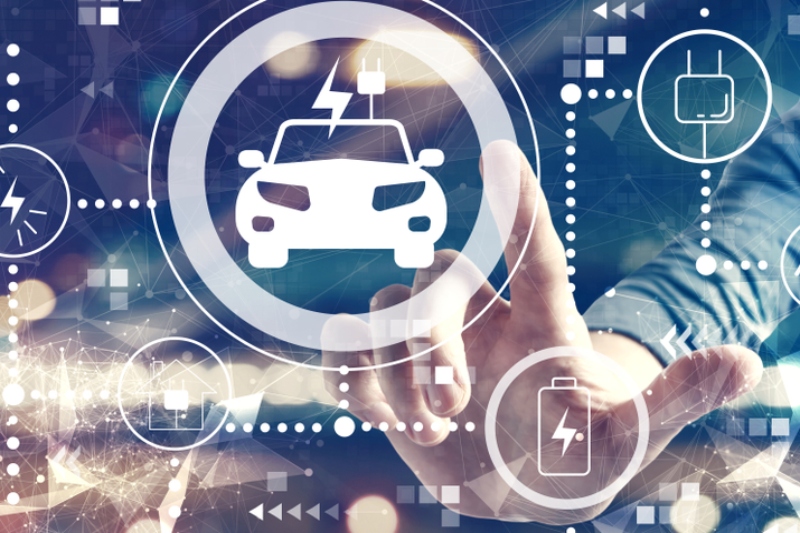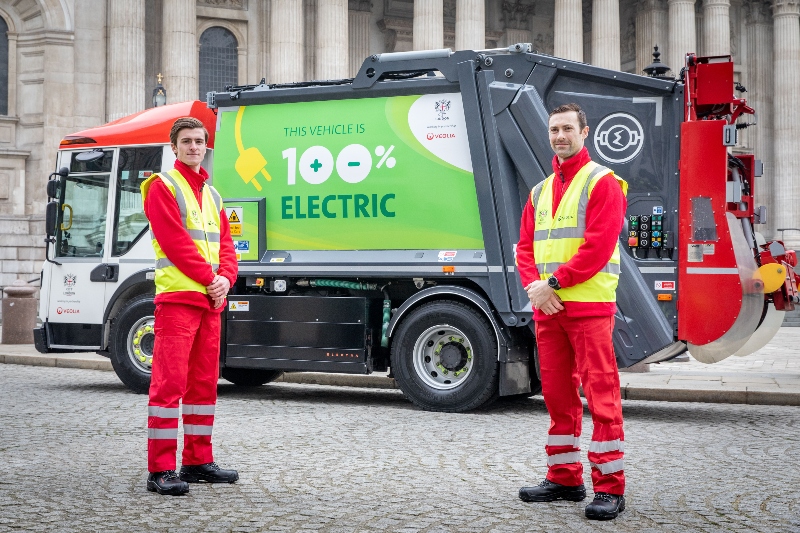 Cleaning up the Square Mile
08/07/2021
The City of London Corporation is running a full fleet of electric refuse collection vehicles as part of the effort to tackle air pollution in the capital. LAPV learns more about the City Corporation's journey.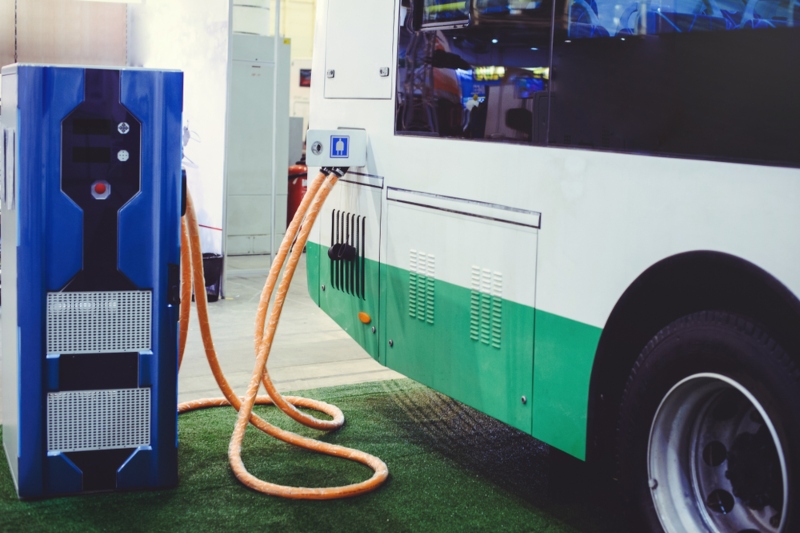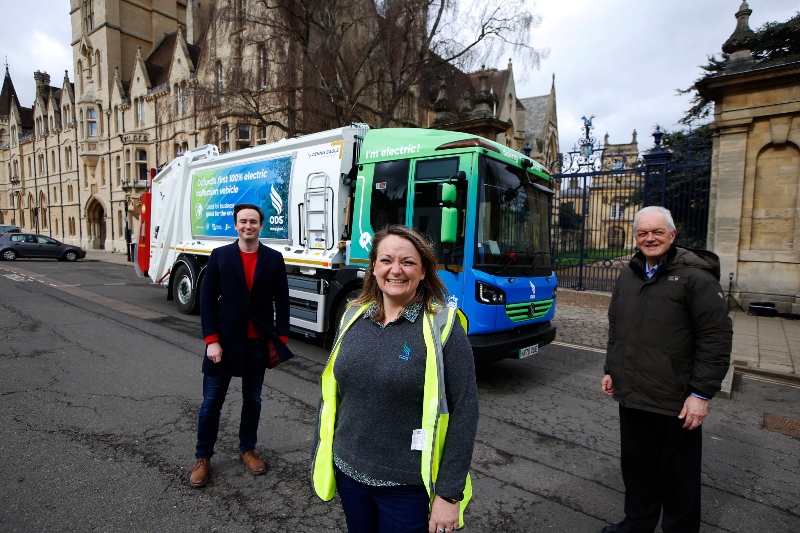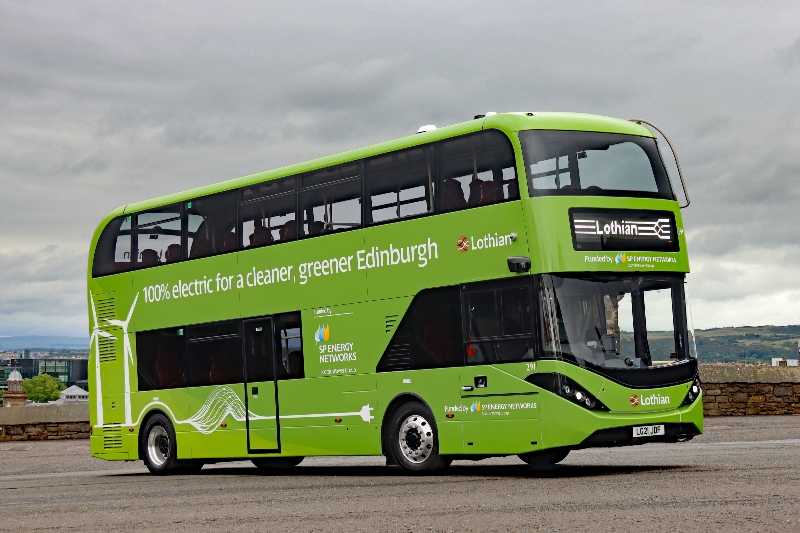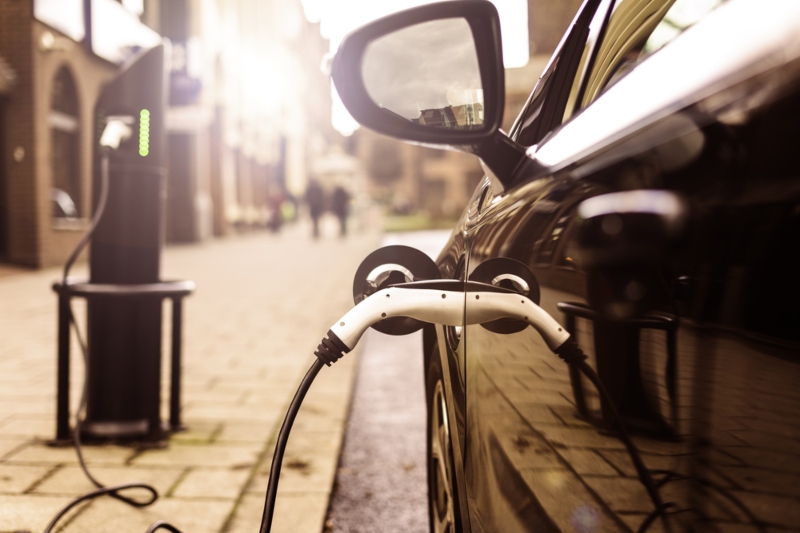 Launch of new vehicle rental Framework
21/06/2021
A new Vehicle Rental Framework to help the public sector adopt electric vehicles and create car club and pool car schemes has been launched.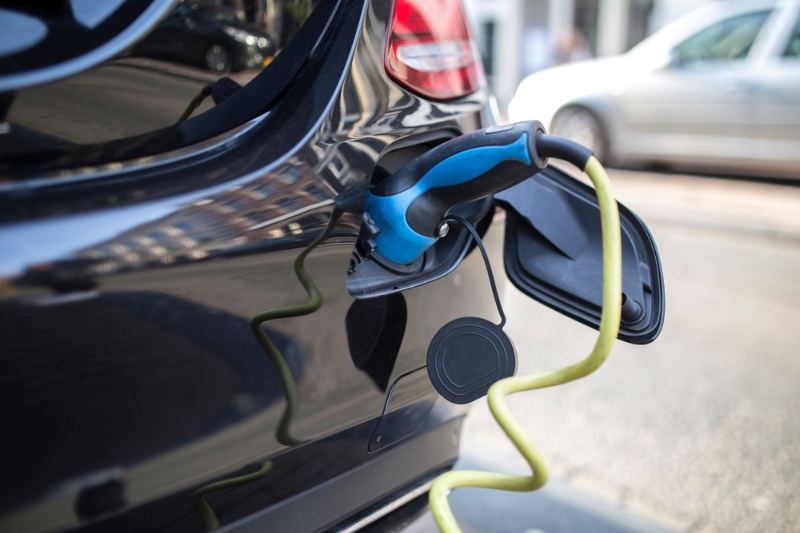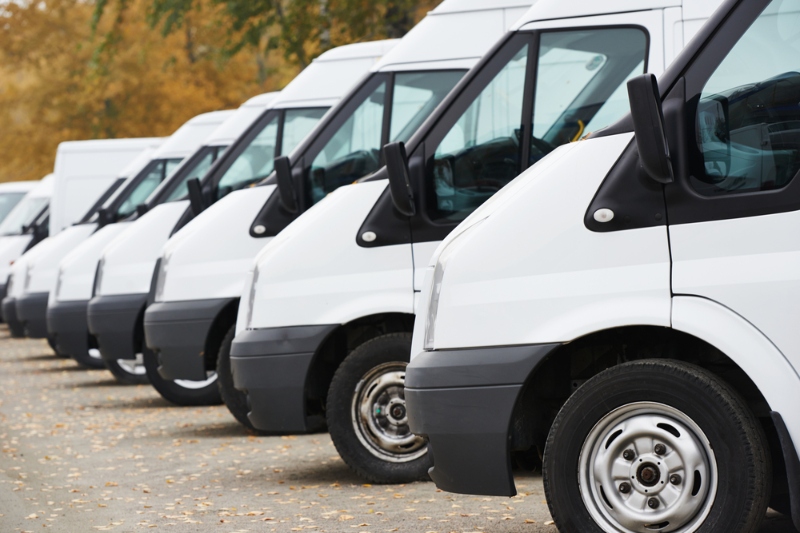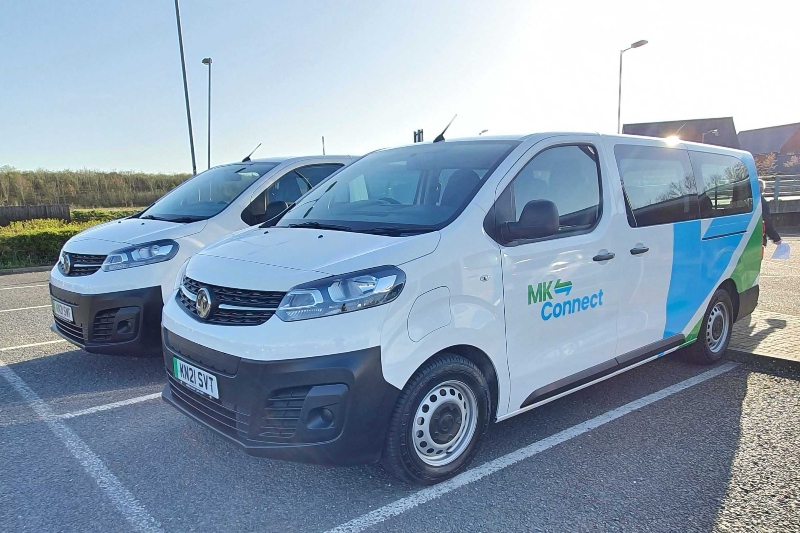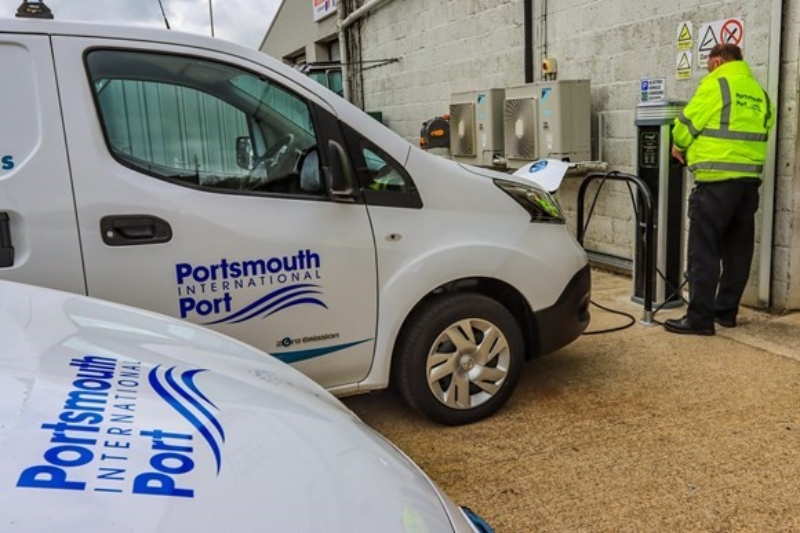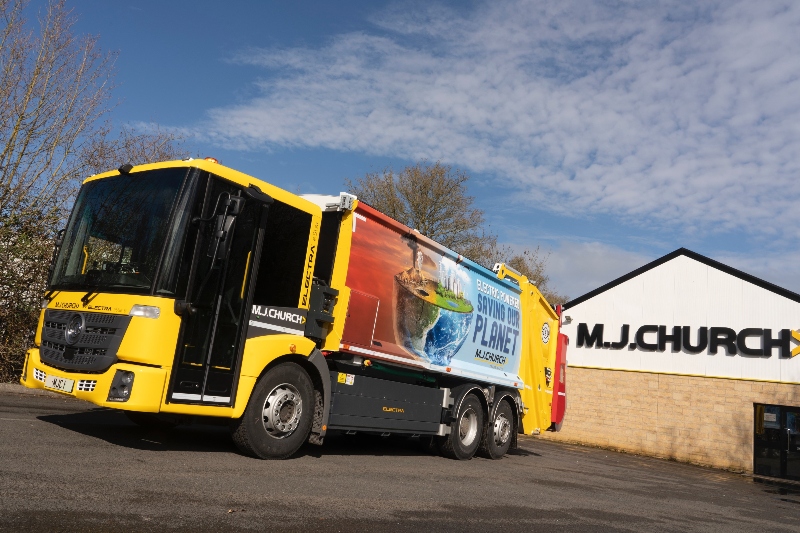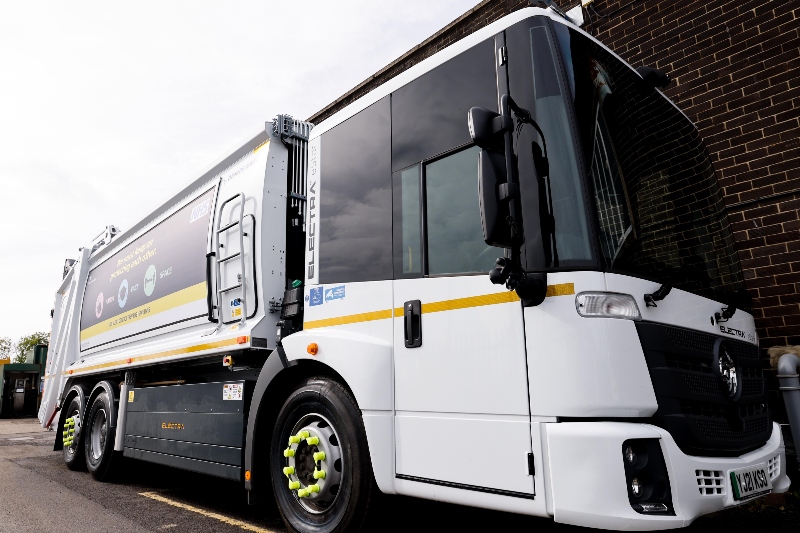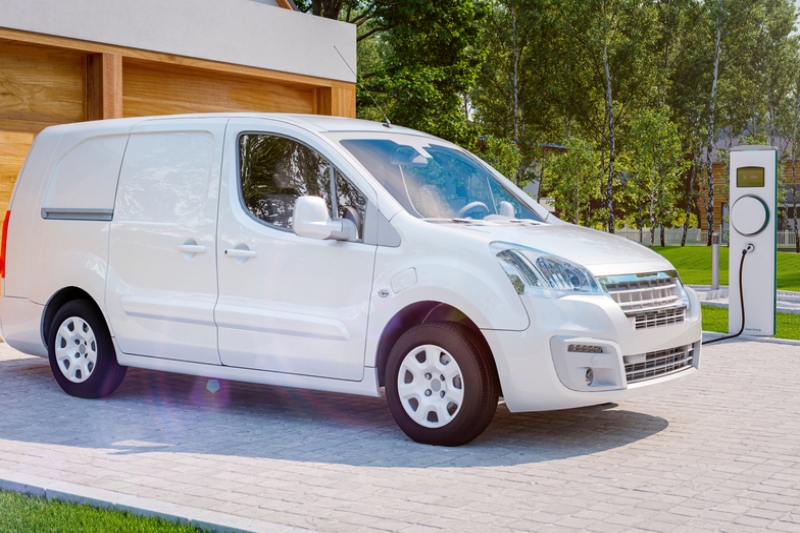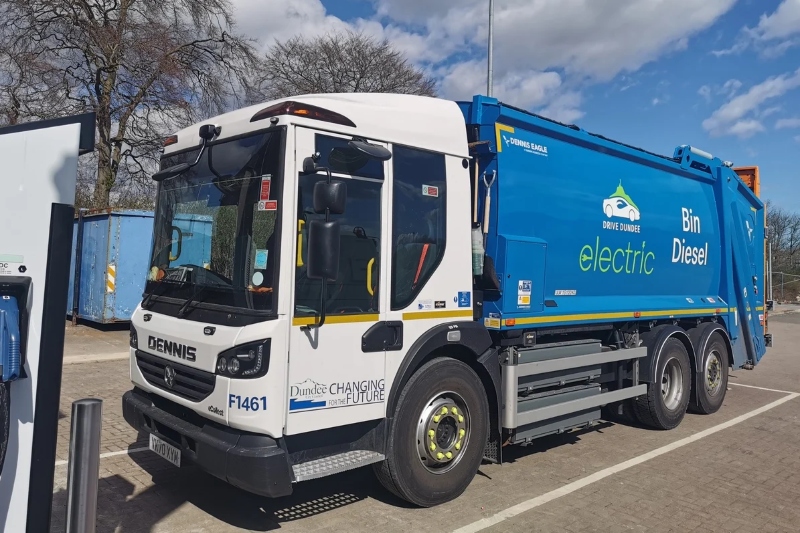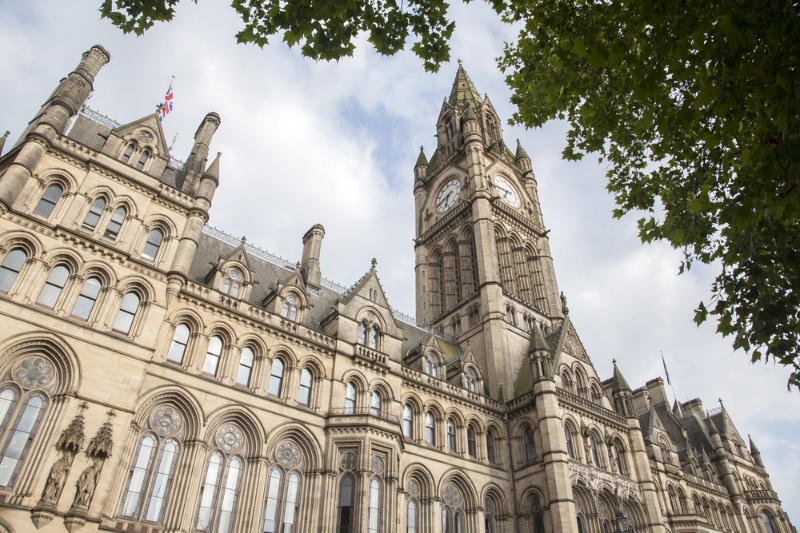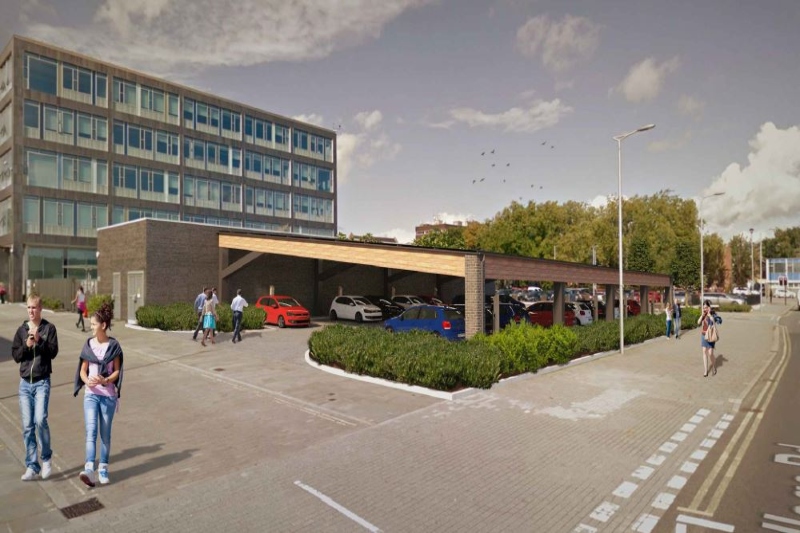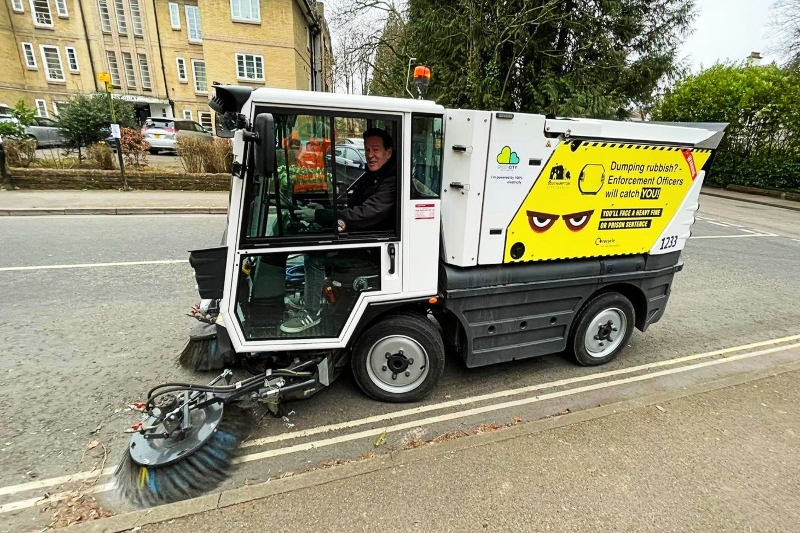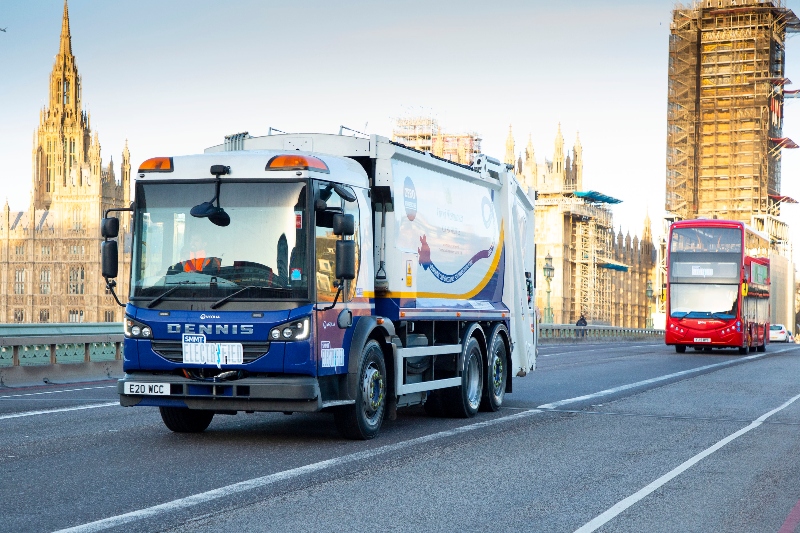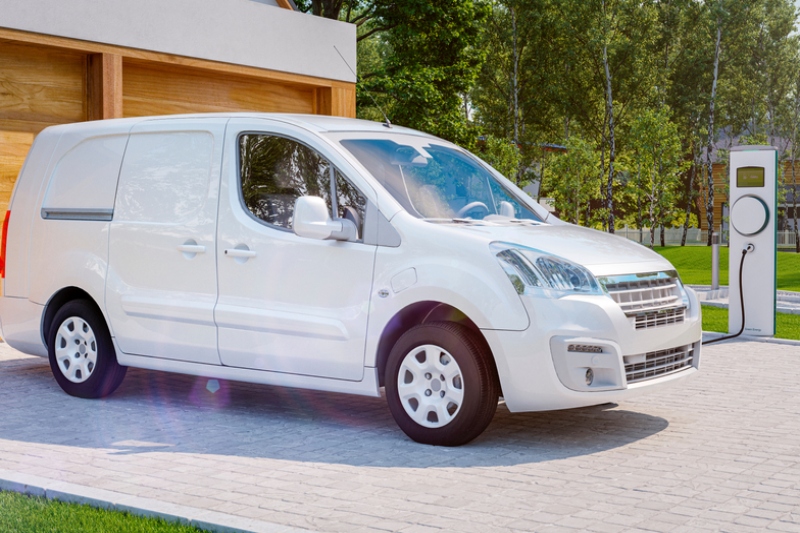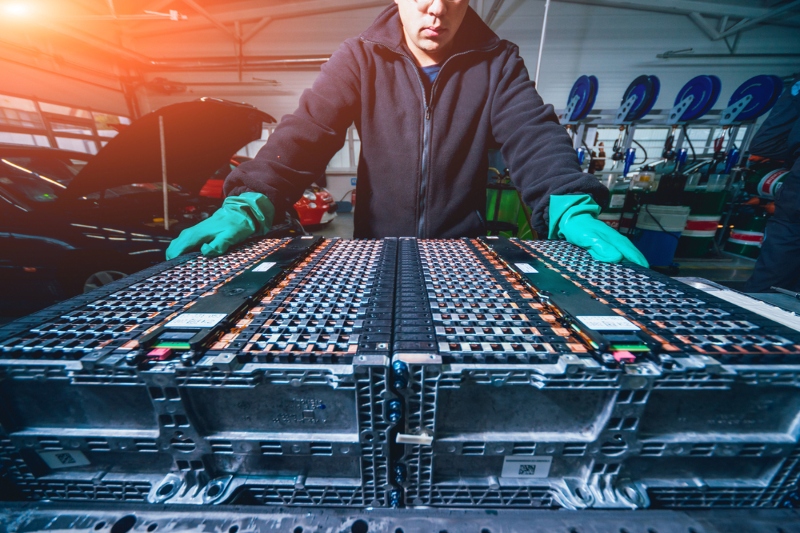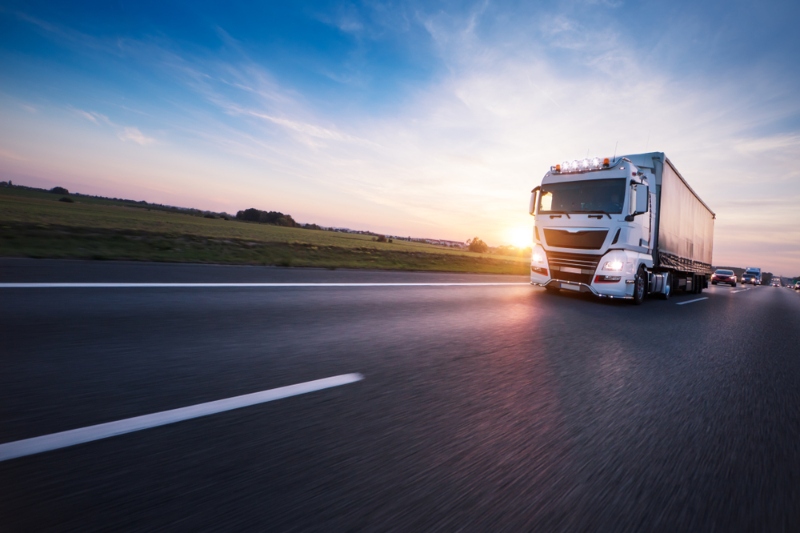 Meritor consortium awarded £15.9m to develop UK's low carbon capability
26/03/2021
Meritor today announced that it is the recipient of the Advanced Propulsion Centre's (APC) Core Competition Program in the UK to partially fund the design and development of Meritor's 17Xe™ electric powertrain system for heavy-duty electric trucks and buses equipped with a single drive axle.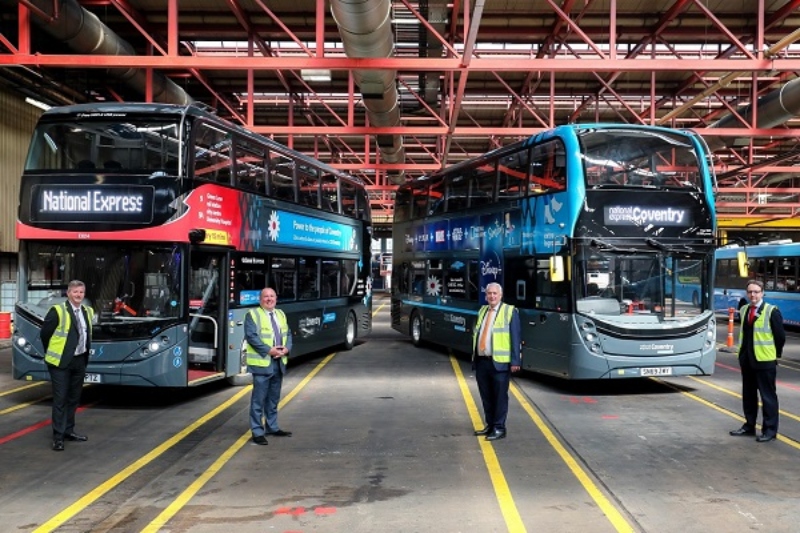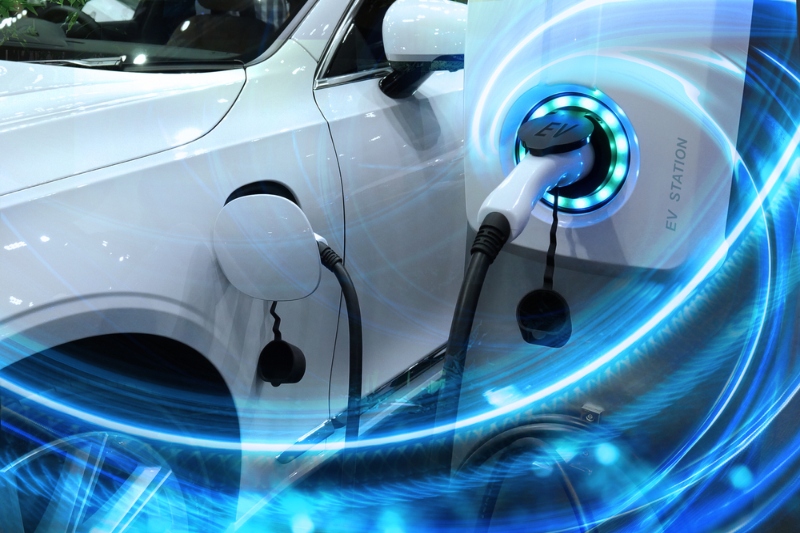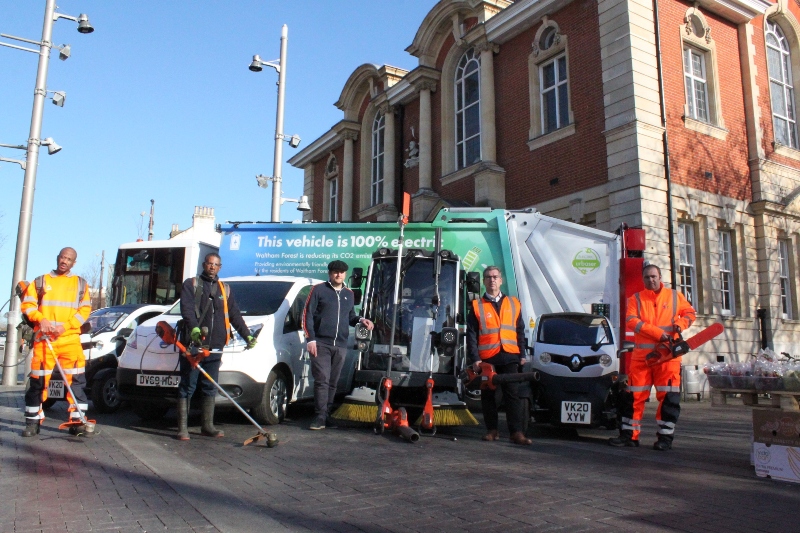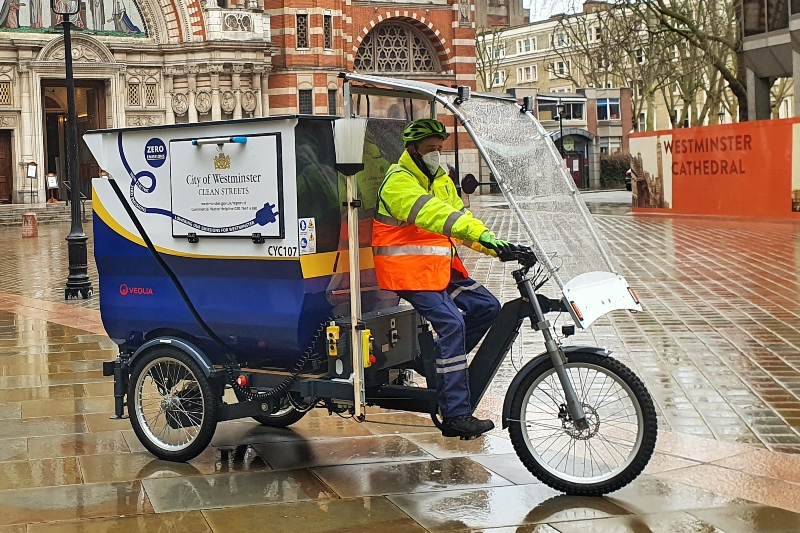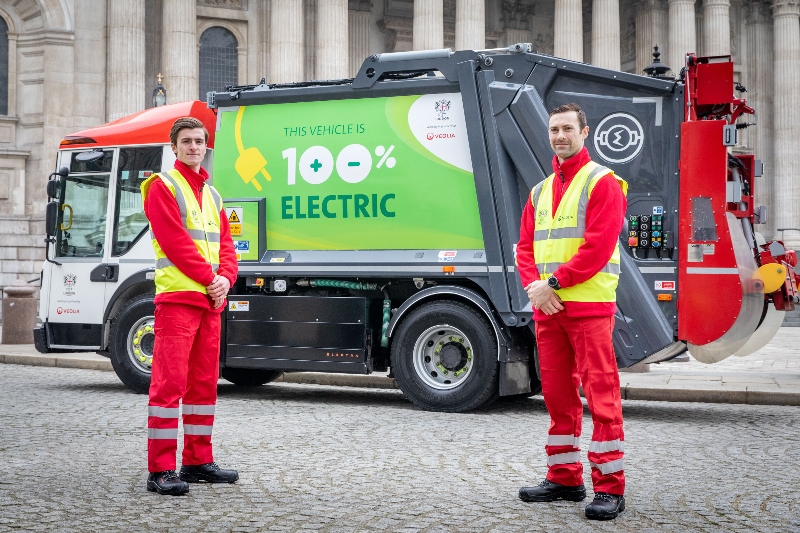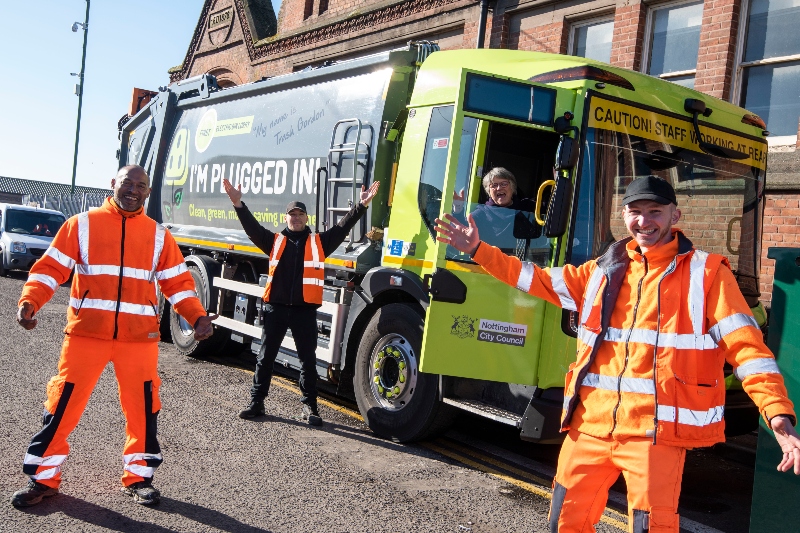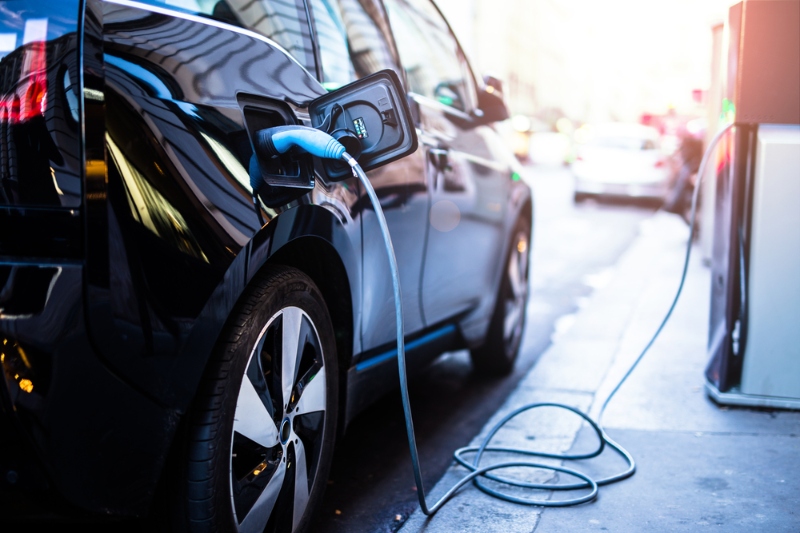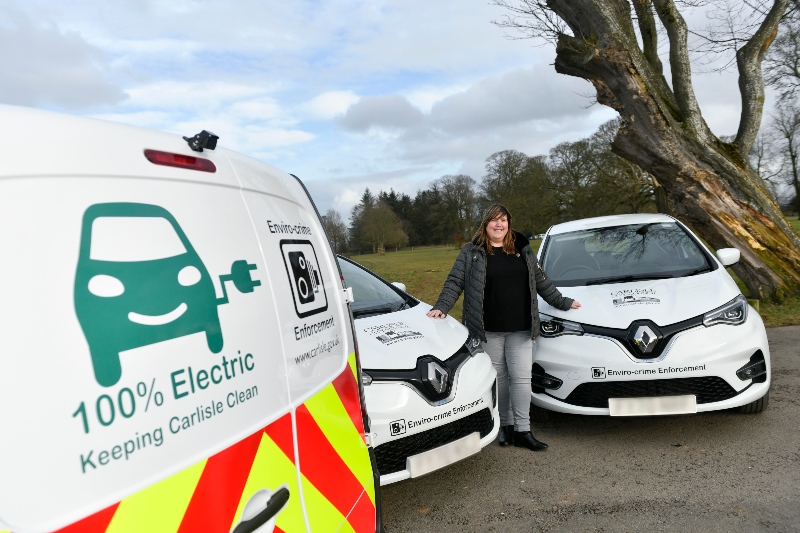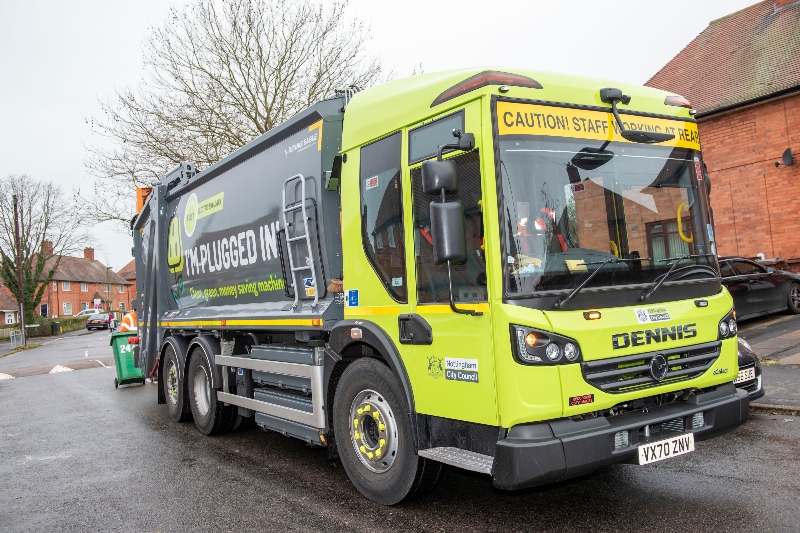 Air quality to drive eRCV roll-out in 2021
18/02/2021
Dennis Eagle's zero-emissions eCollect went into service in the UK last autumn. How did the decision to build an all-electric vehicle come about? LAPV reports.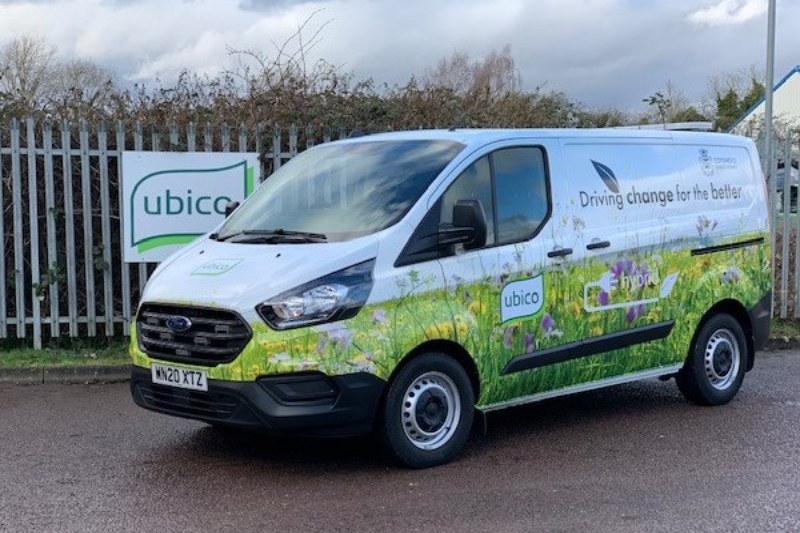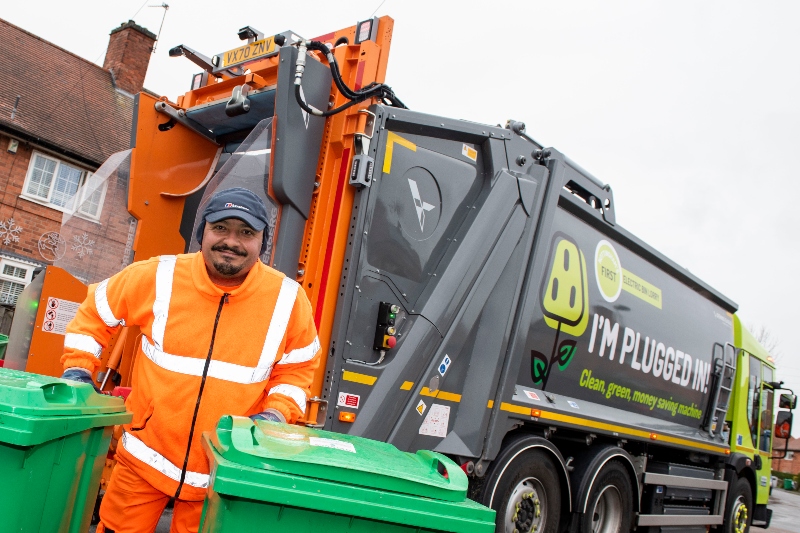 Dennis Eagle's eCollect hits the streets
04/02/2021
The refuse collection vehicle manufacturer, Dennis Eagle, has launched the first electric RCV to be designed and built by an original equipment manufacturer. LAPV reports.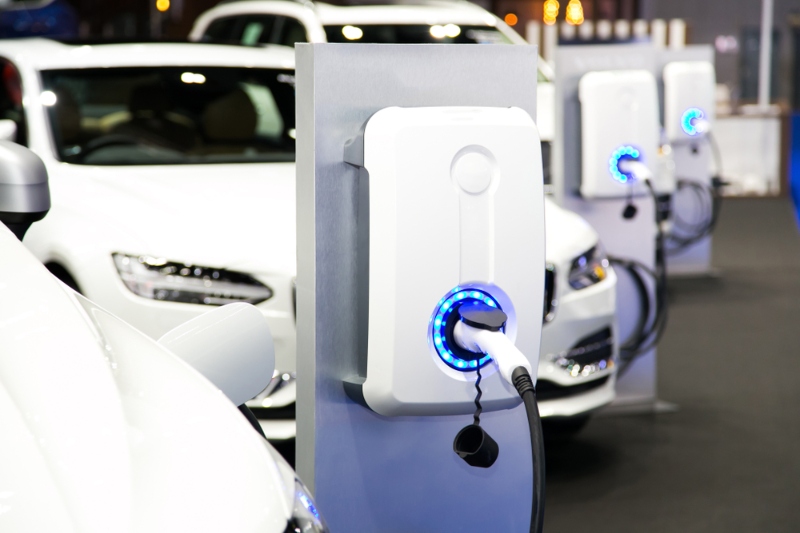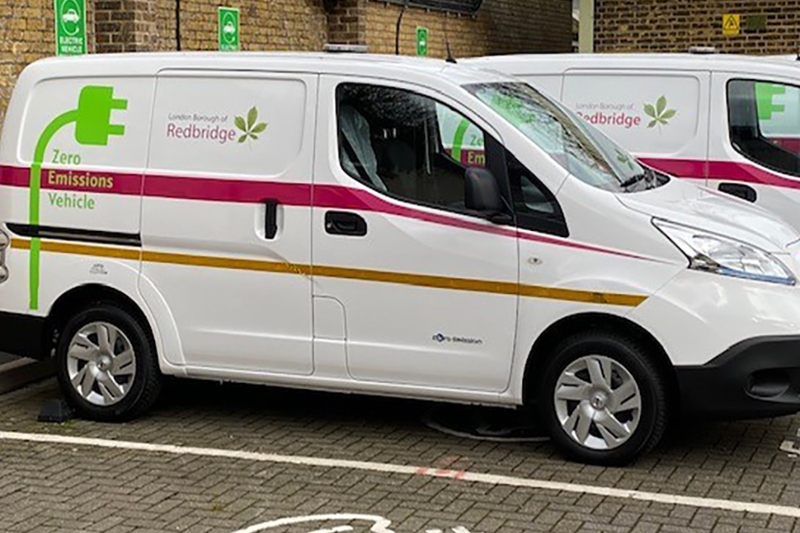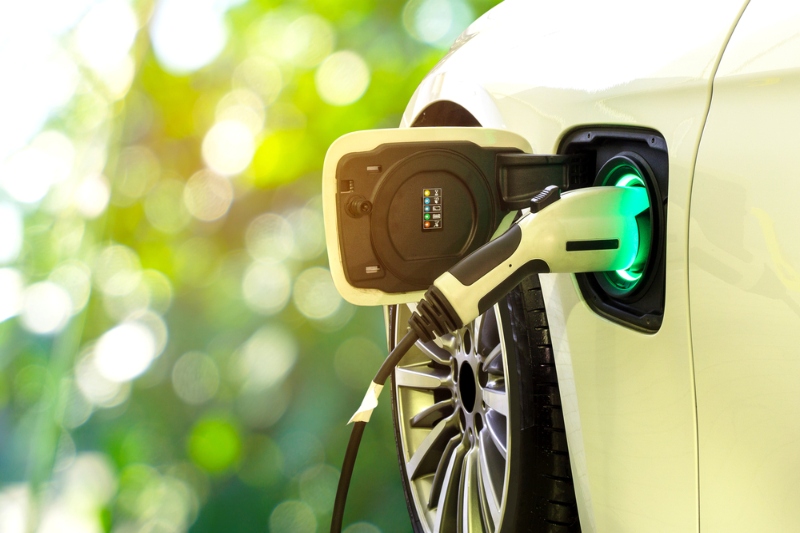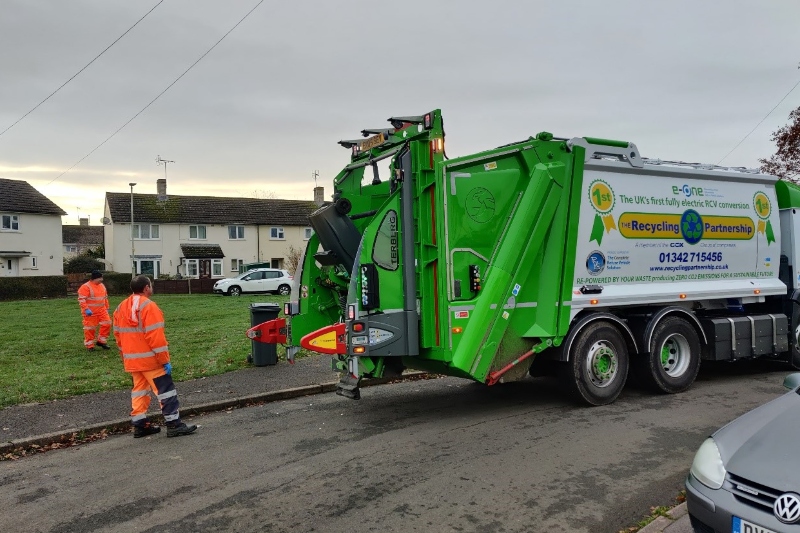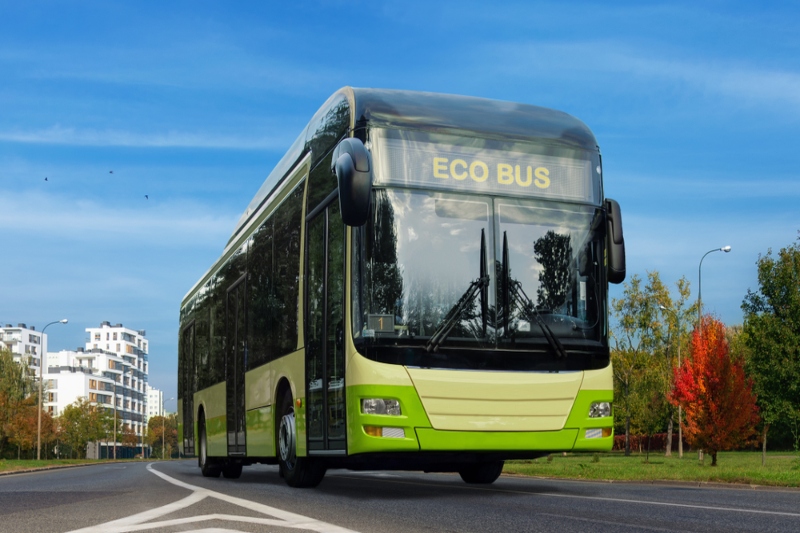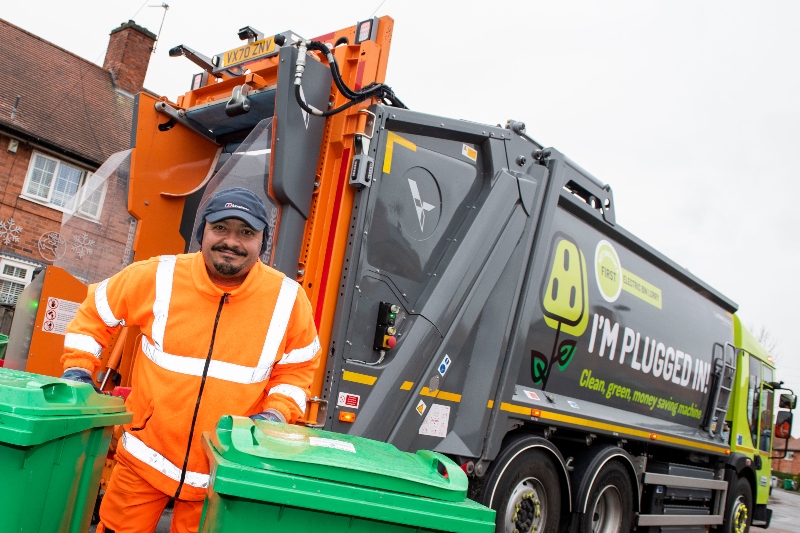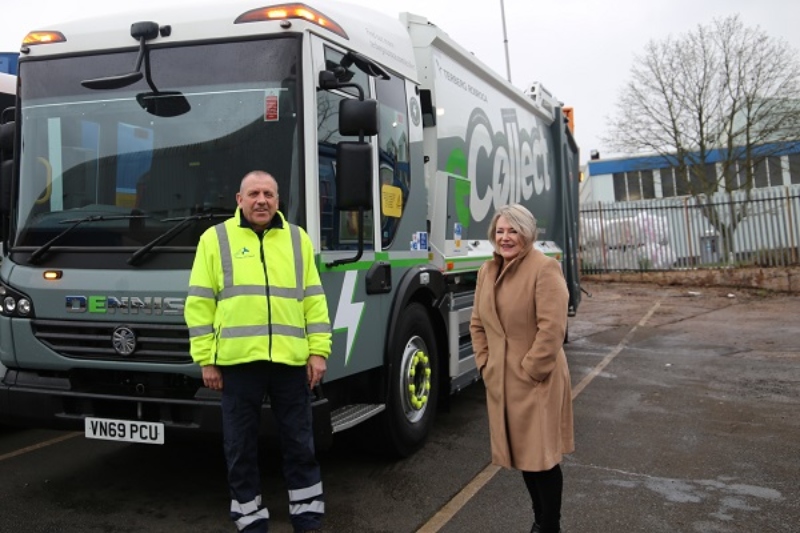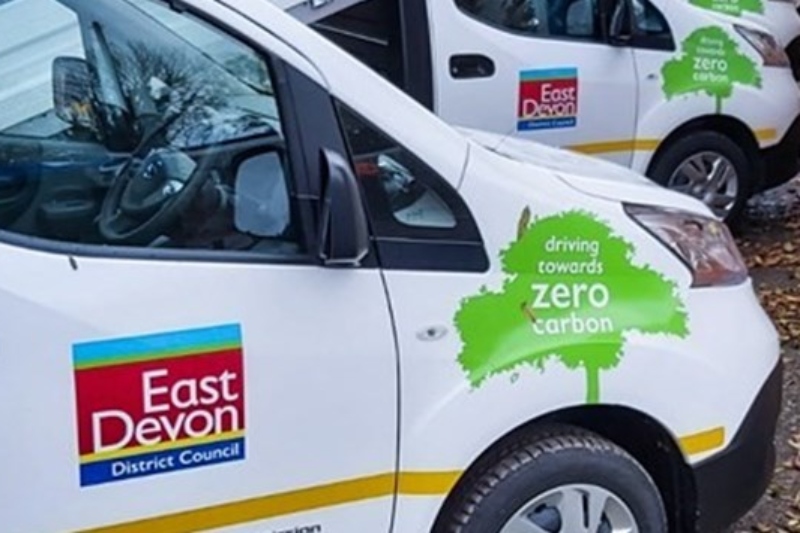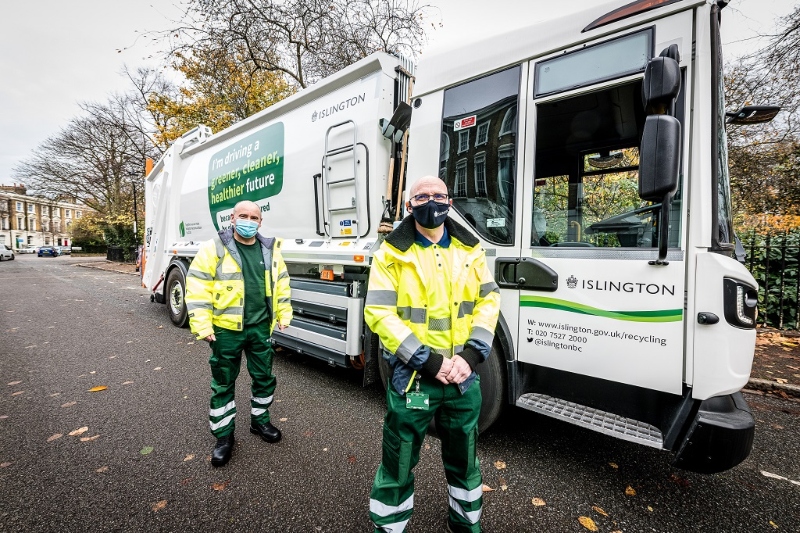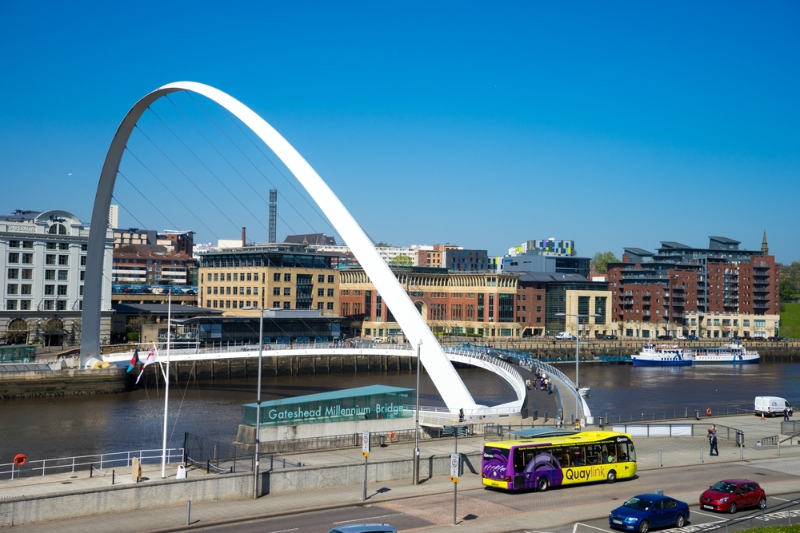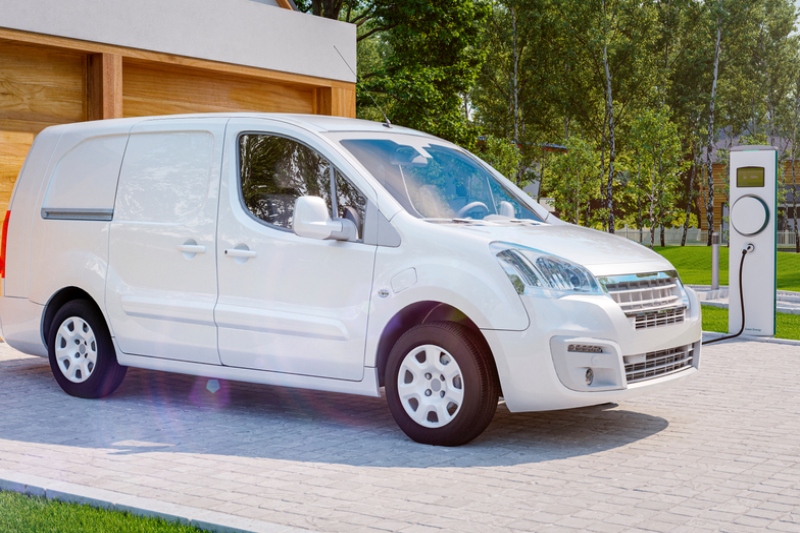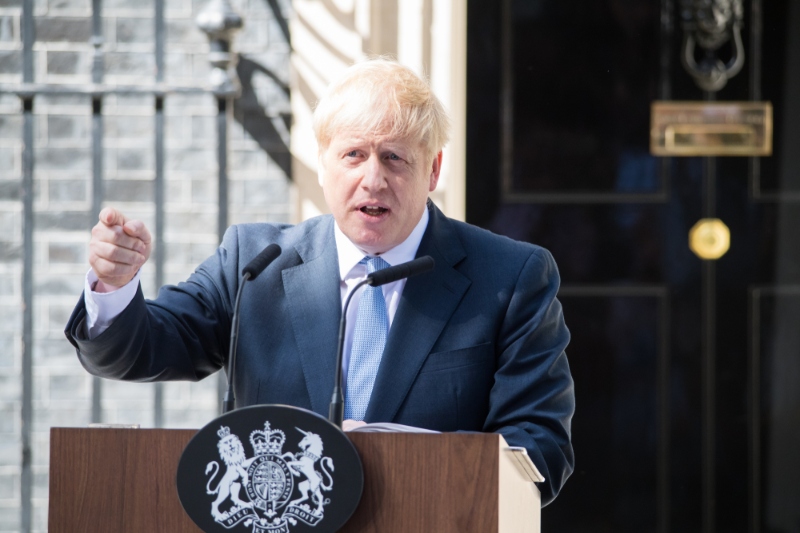 PM outlines 10 point plan for green revolution
18/11/2020
The prime minister has outlined a 10 point plan for a 'green industrial revolution' including bringing forward a ban on the sale of new petrol and diesel cars and vans to 2030.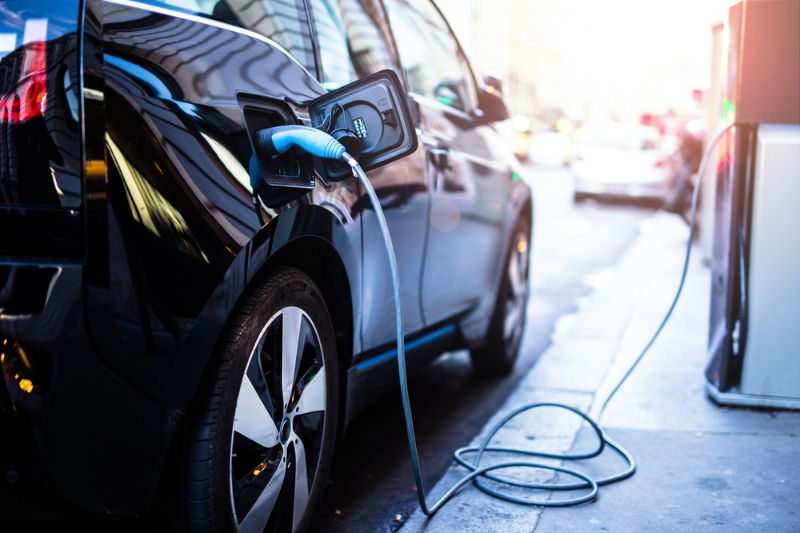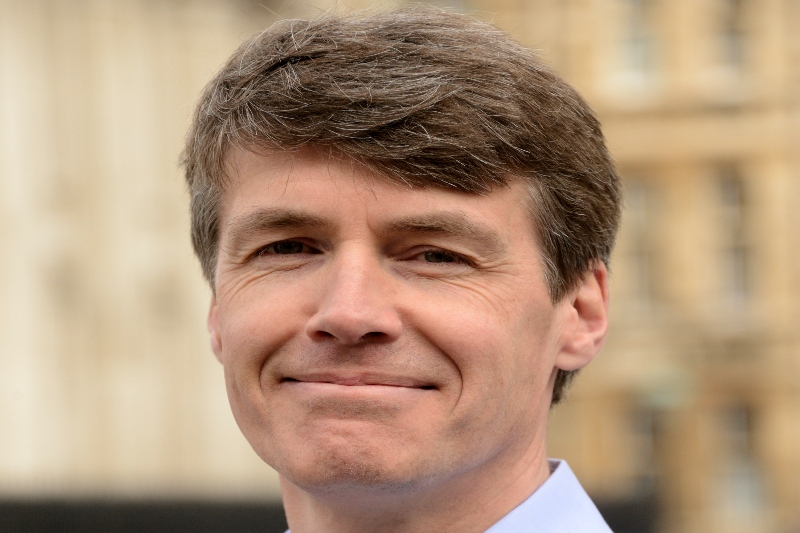 The egg is hatching: The UK must improve its EV charging infrastructure
16/11/2020
Thus far 2020 has been a great year for electric vehicle (EV) sales. In April and May Tesla's Model 3 was the best-selling model of car in the UK, whilst October figures show that despite an overall decrease in new car registrations of 1.6% year on year, sales in EVs increased dramatically across the board.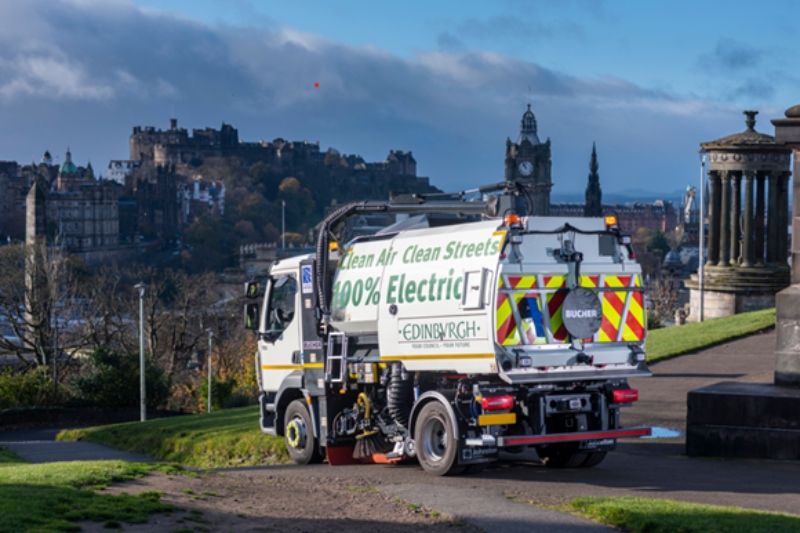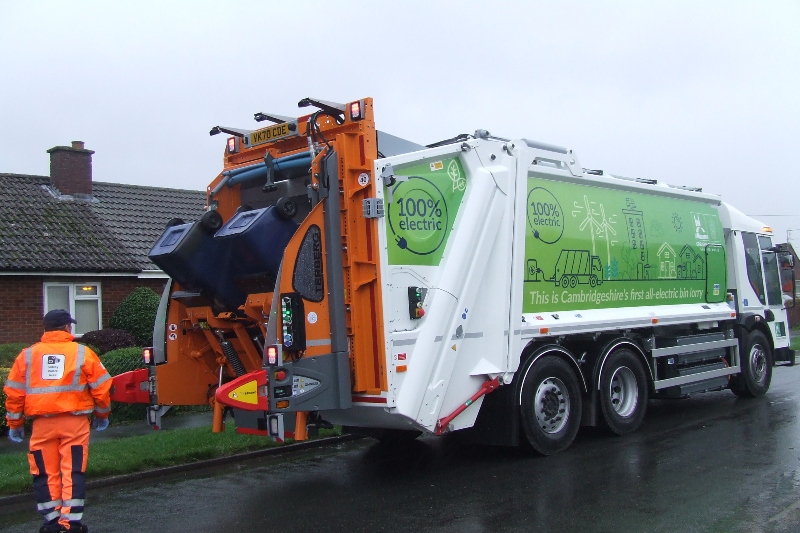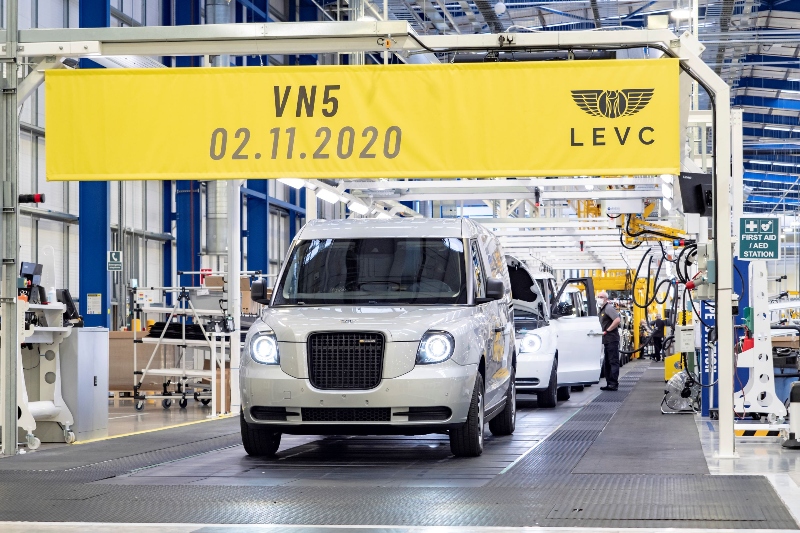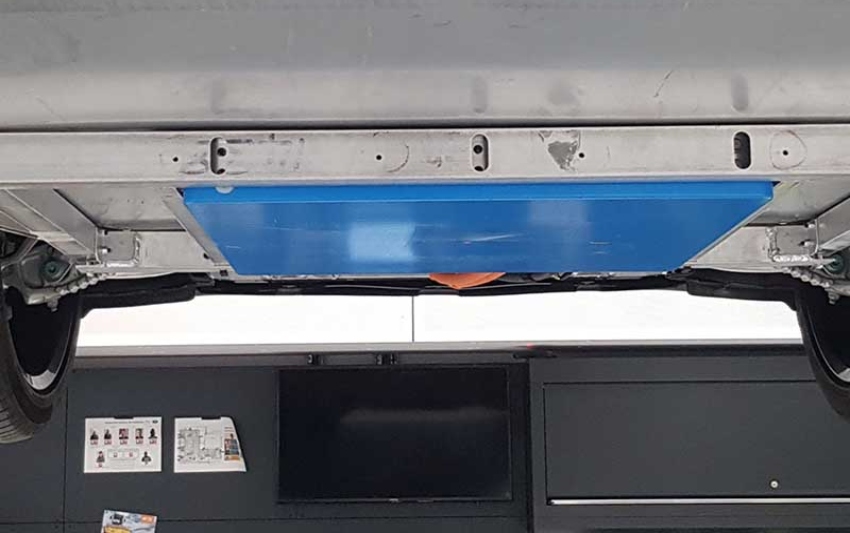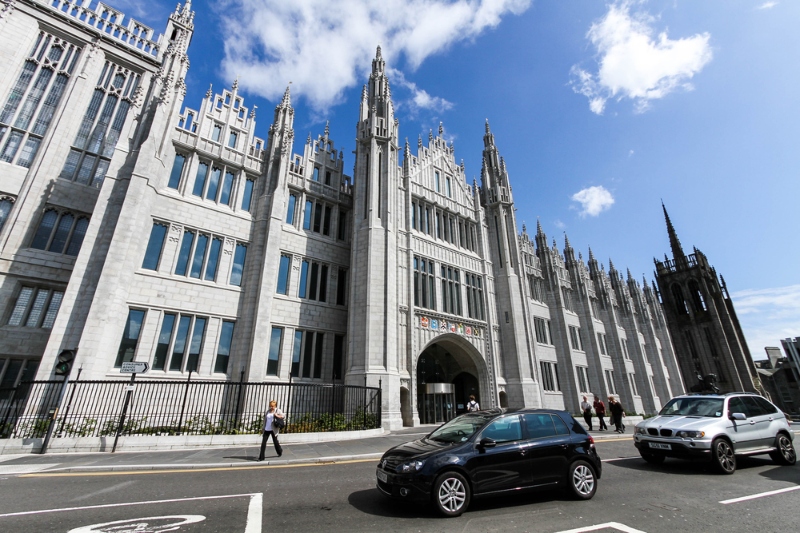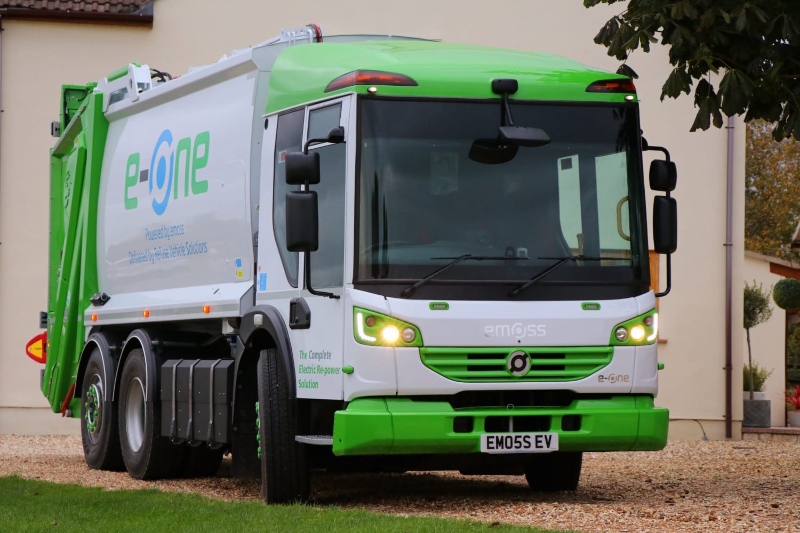 e-One electric refuse vehicle sells out on day one
15/10/2020
Refuse Vehicle Solutions Ltd (RVS) has sold the first e-One converted electric refuse truck and has been inundated with orders since launching its new electric repowering solution at a special two-day event this month.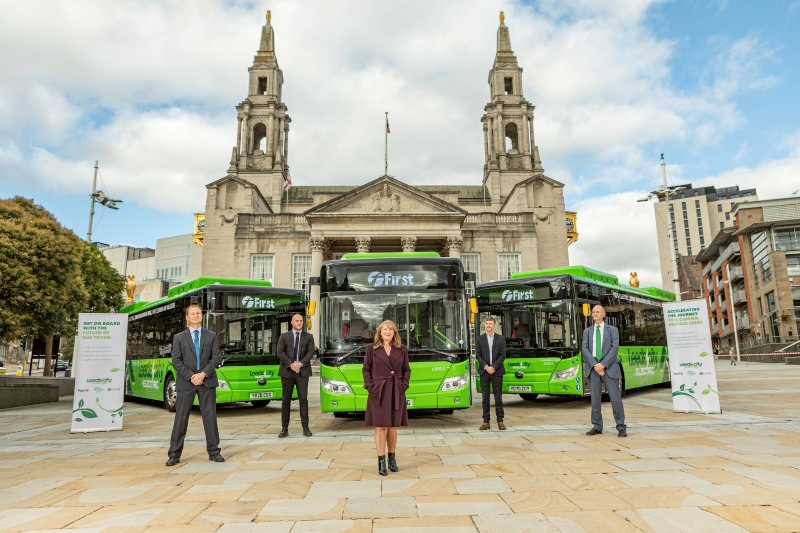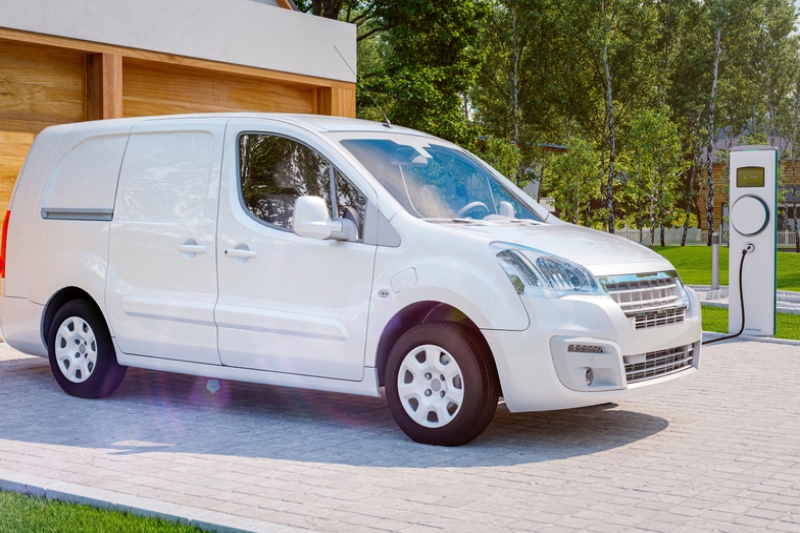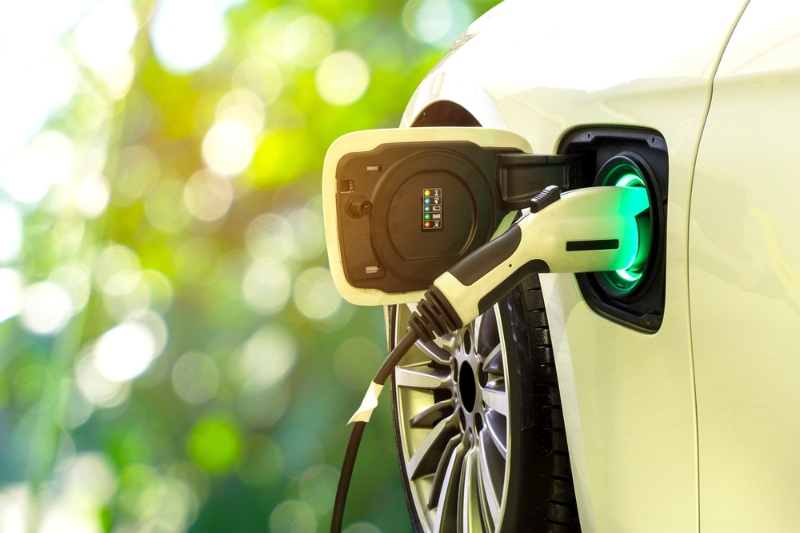 TMC launches service to support EV deployment
05/10/2020
TMC have launched TMC-e, a data-led service that takes the uncertainty out of going electric and provides tools to help businesses successfully deploy and manage electric vehicles.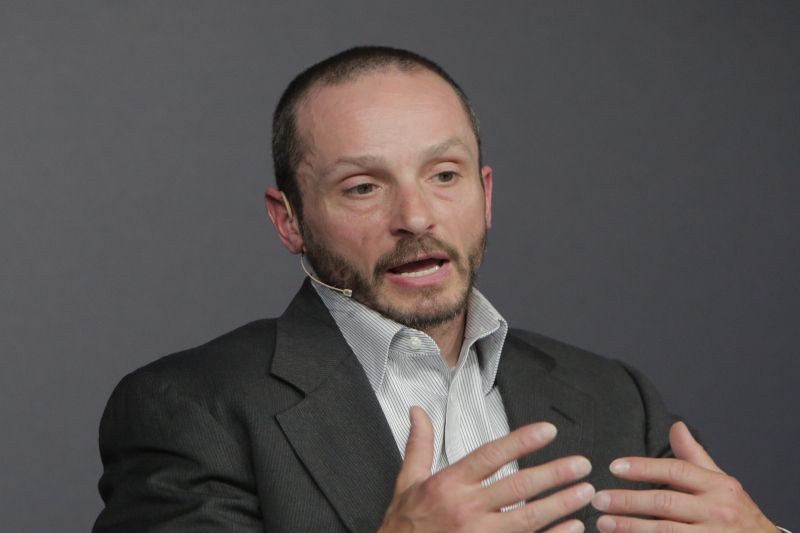 E-mobility through a 5G lens
28/09/2020
Kevin Hasley, chief commercial officer of network performance benchmarking firm RootMetrics, argues councils should view e-mobility through a 5G lens.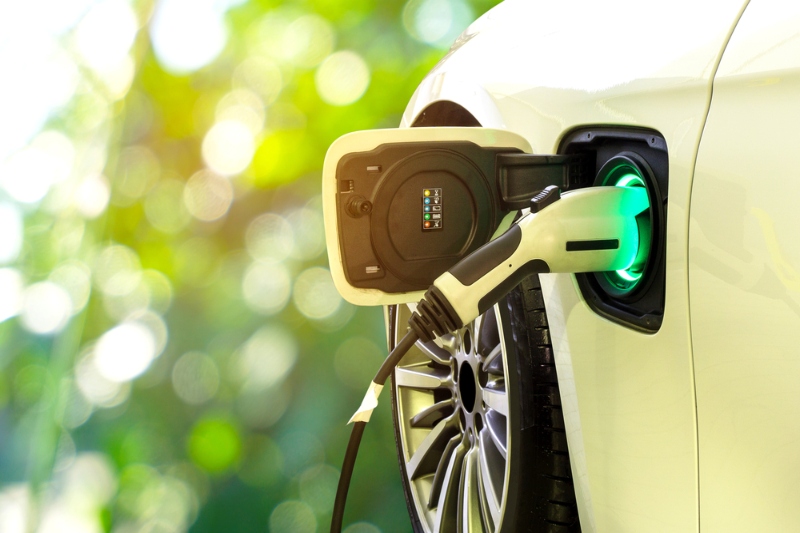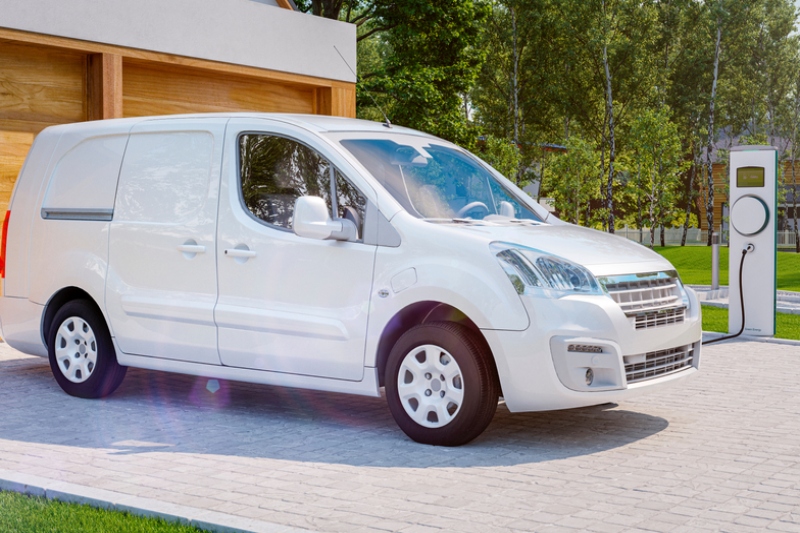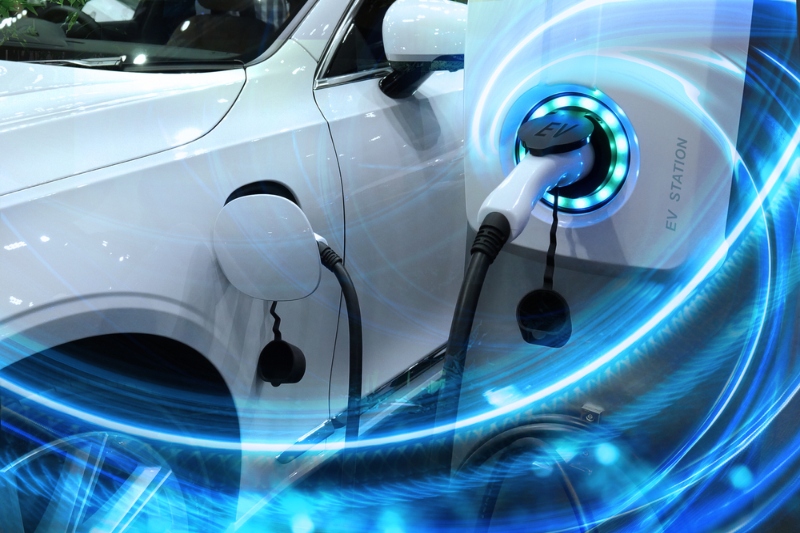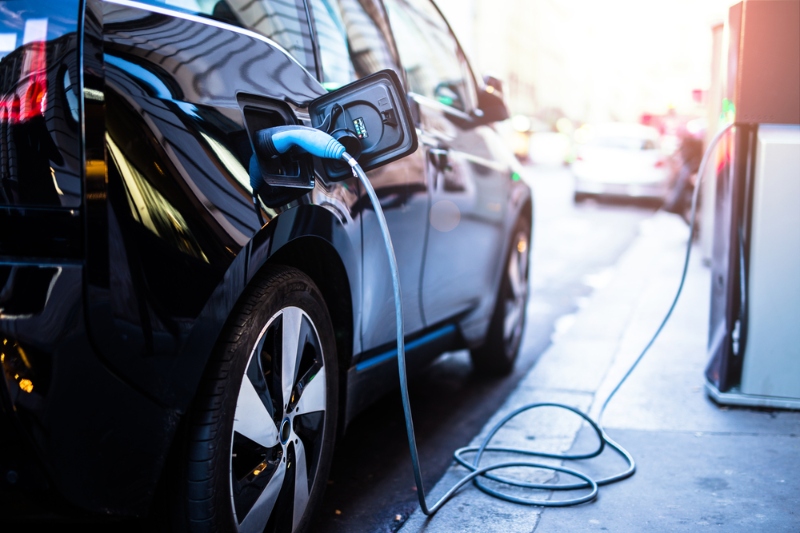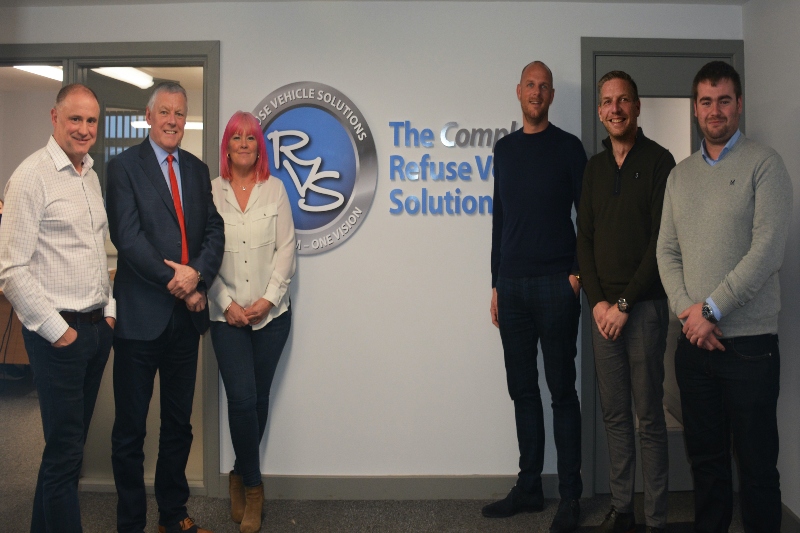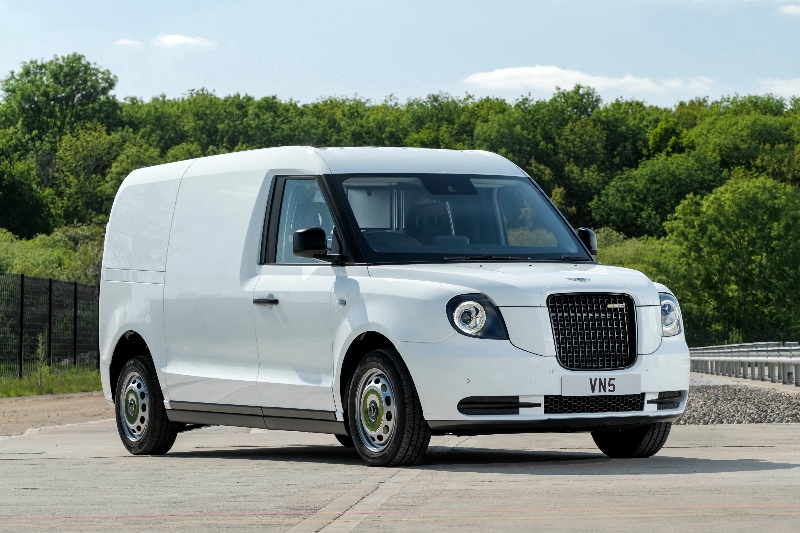 LEVC more than doubles its service and maintenance network
19/08/2020
LEVC (London Electric Vehicle Company) has significantly grown its authorised service and maintenance network by signing a partnership with one of the UK's largest end-to-end fleet management companies, Rivus Fleet Solutions.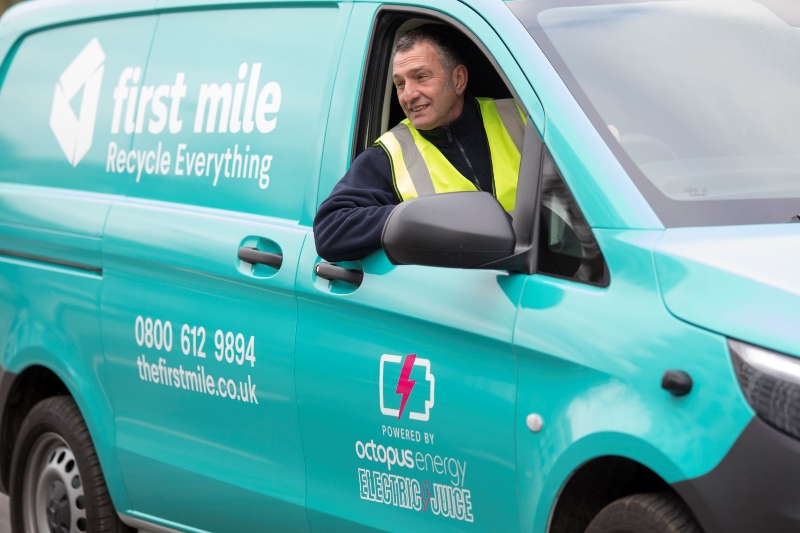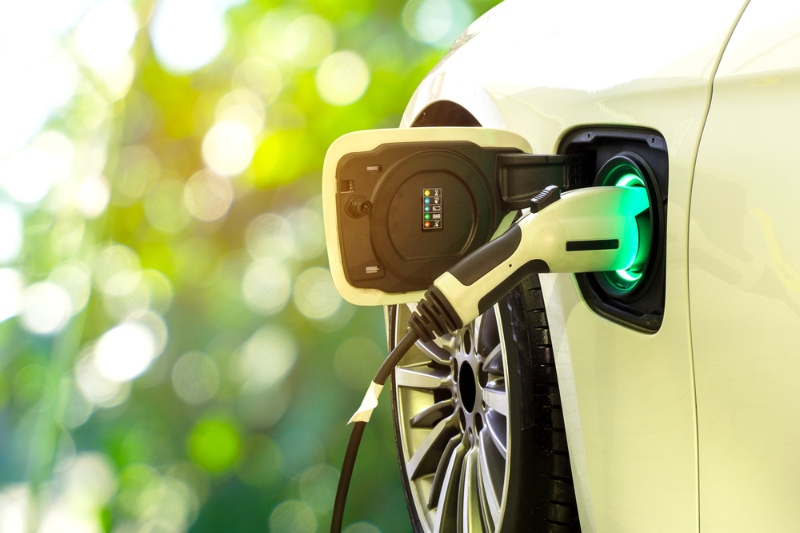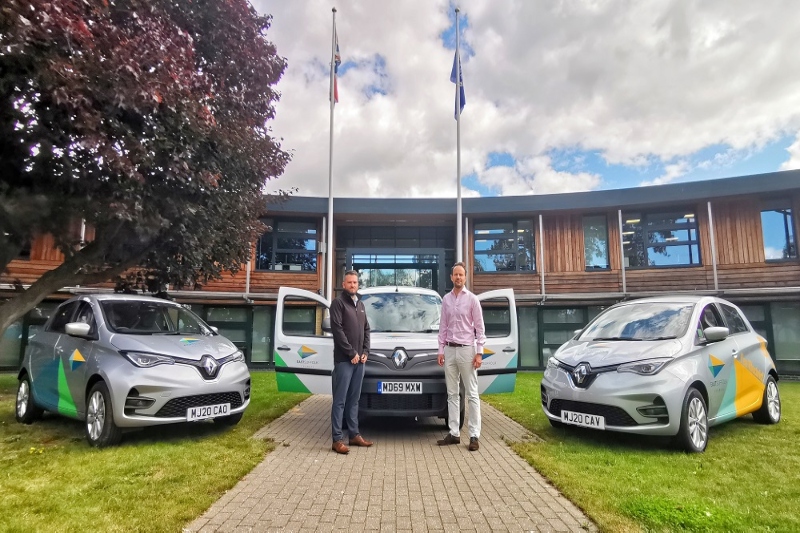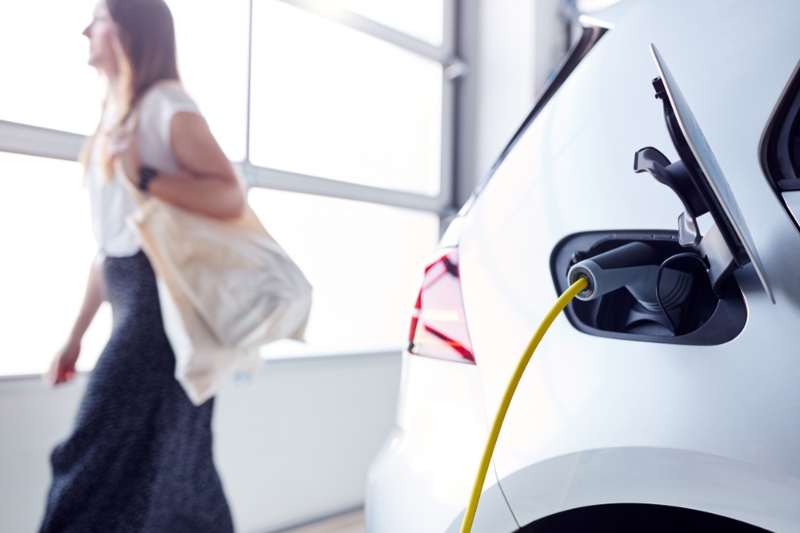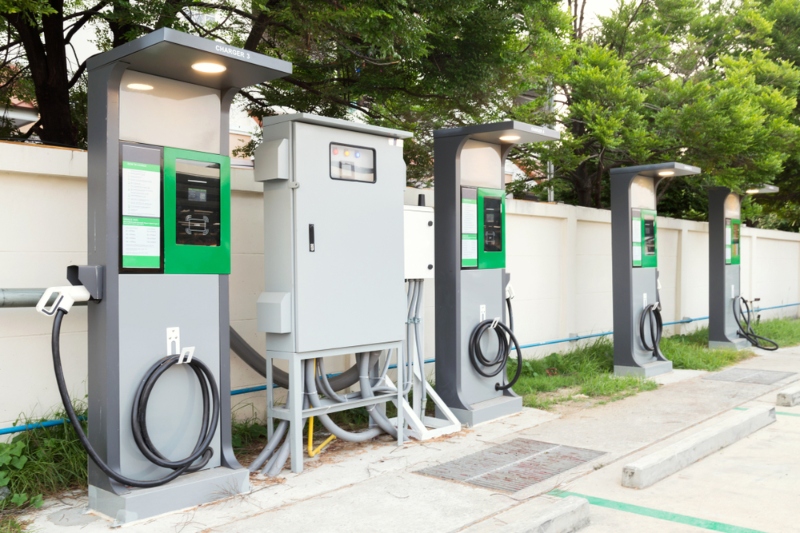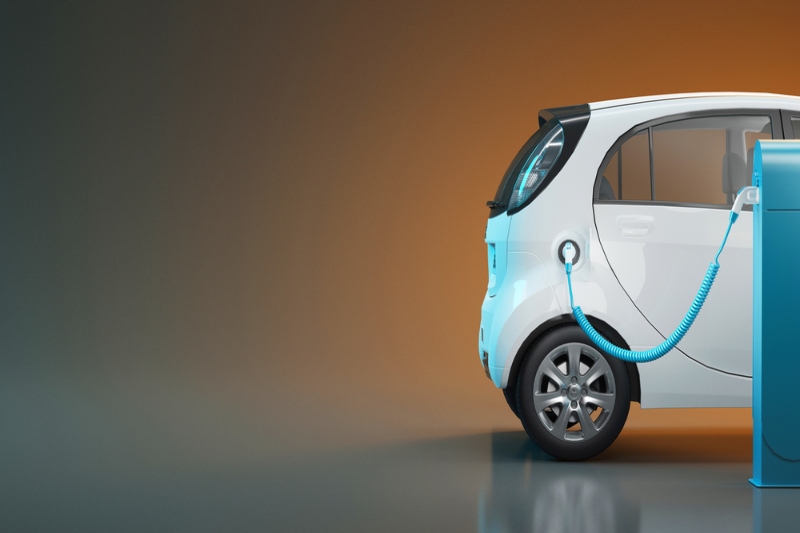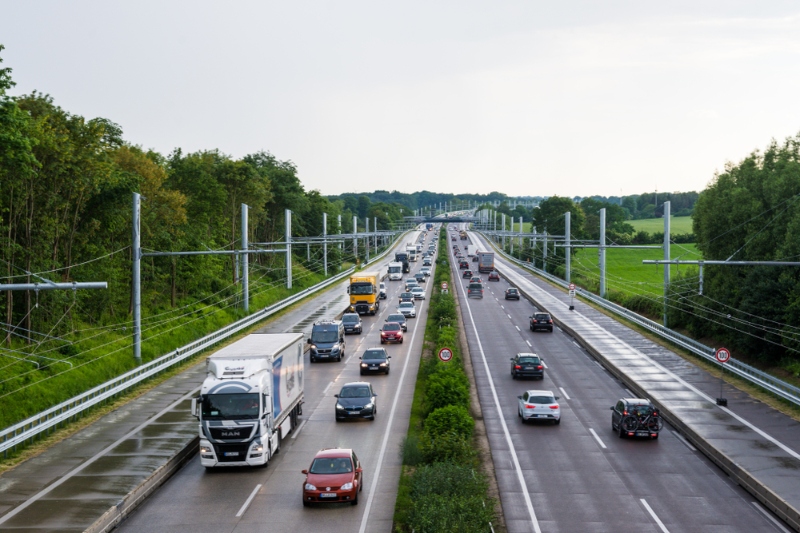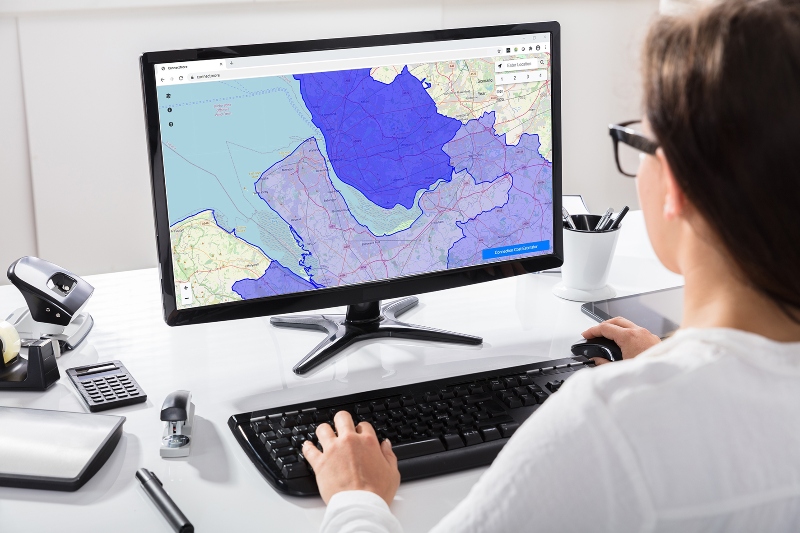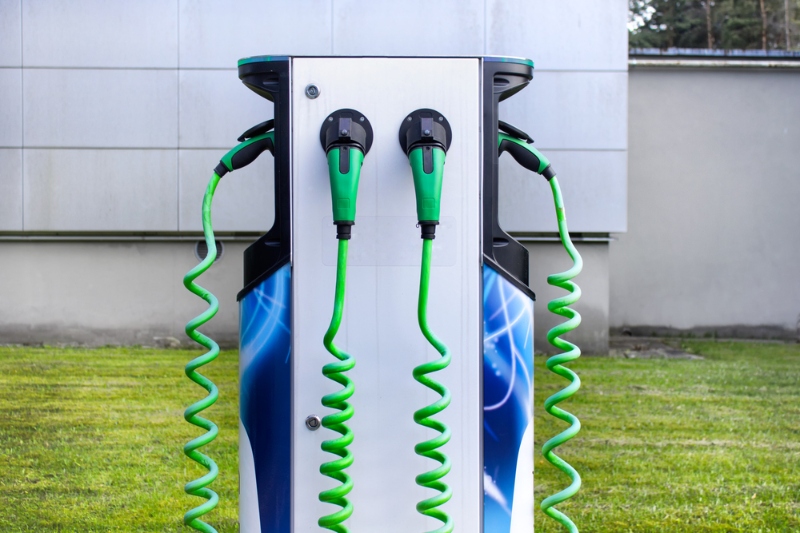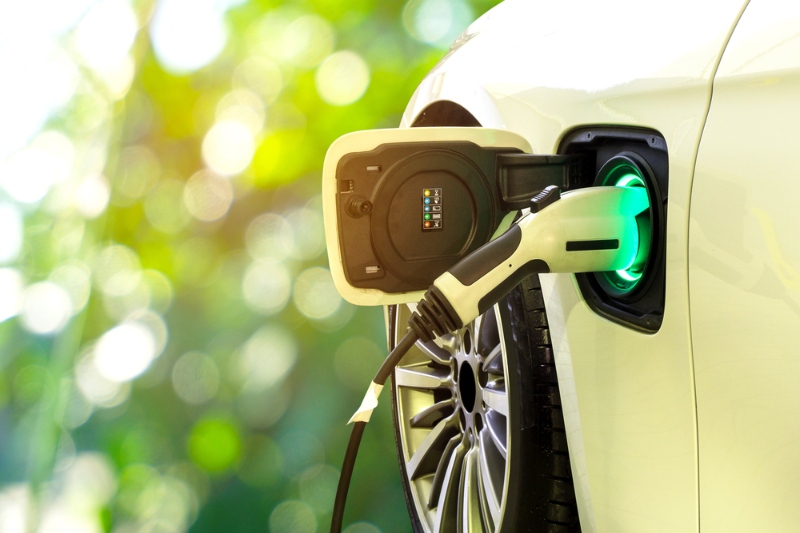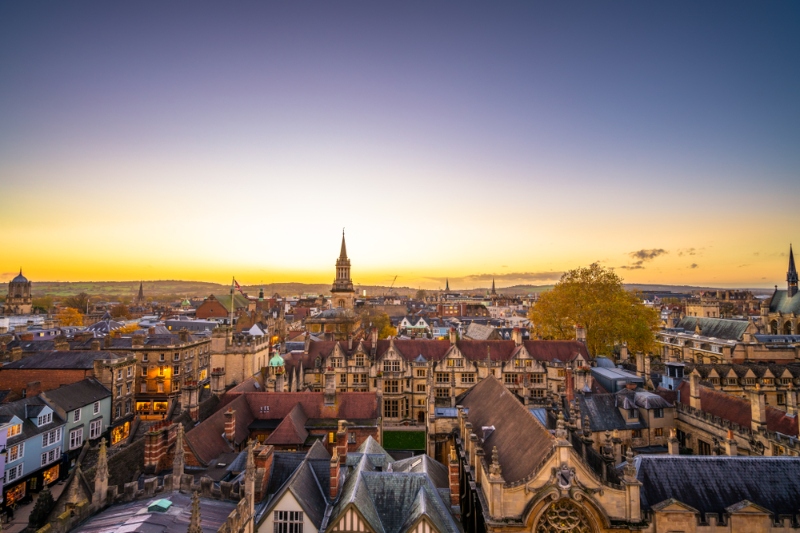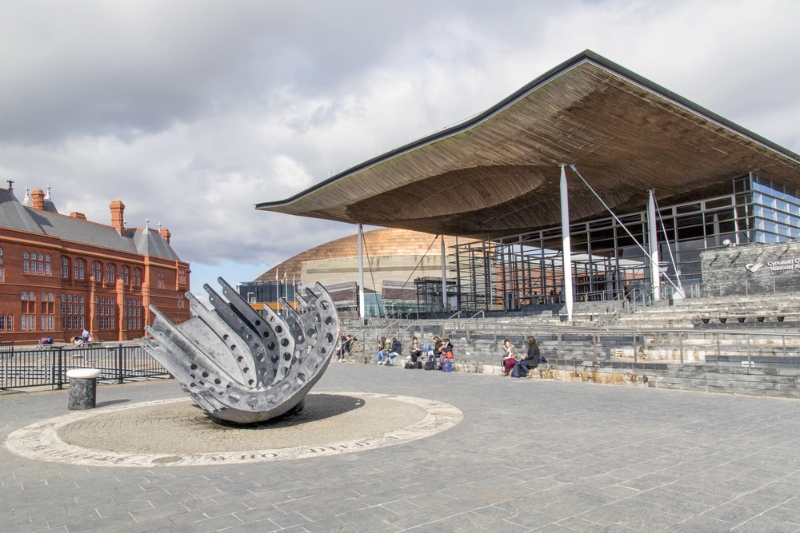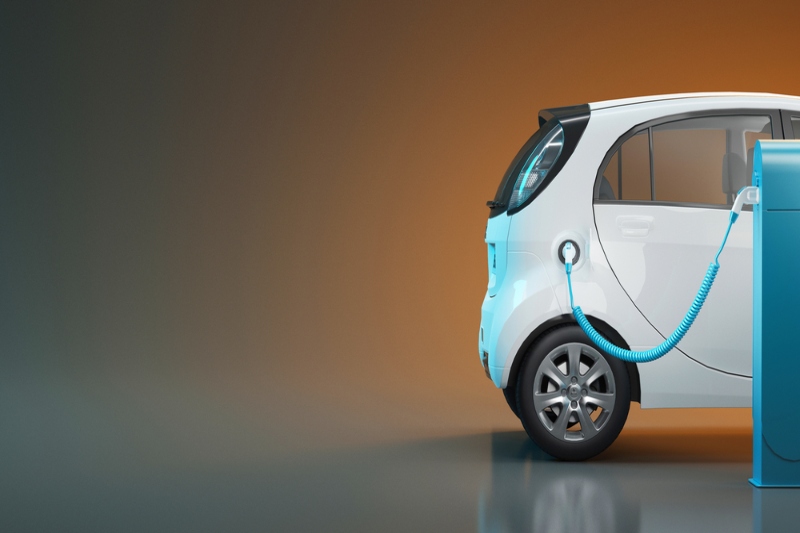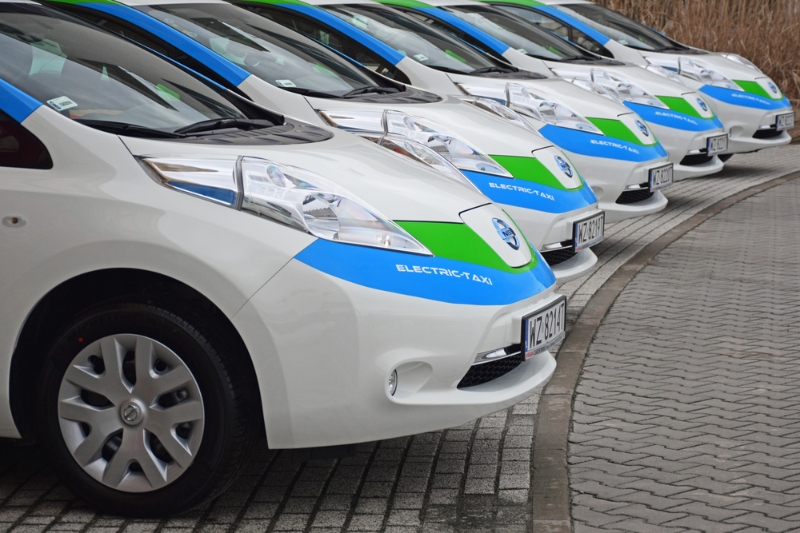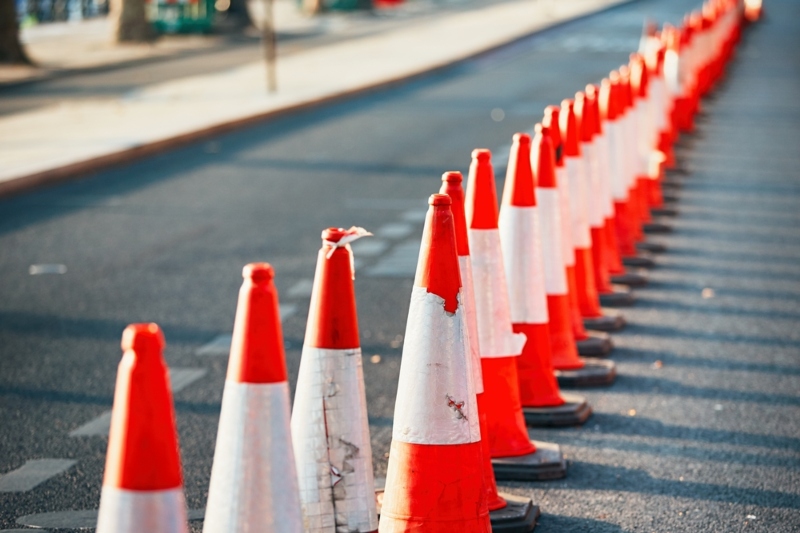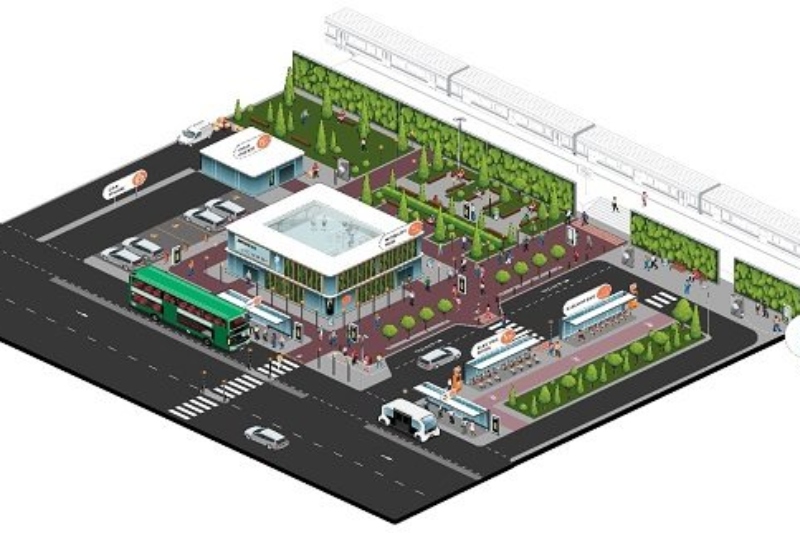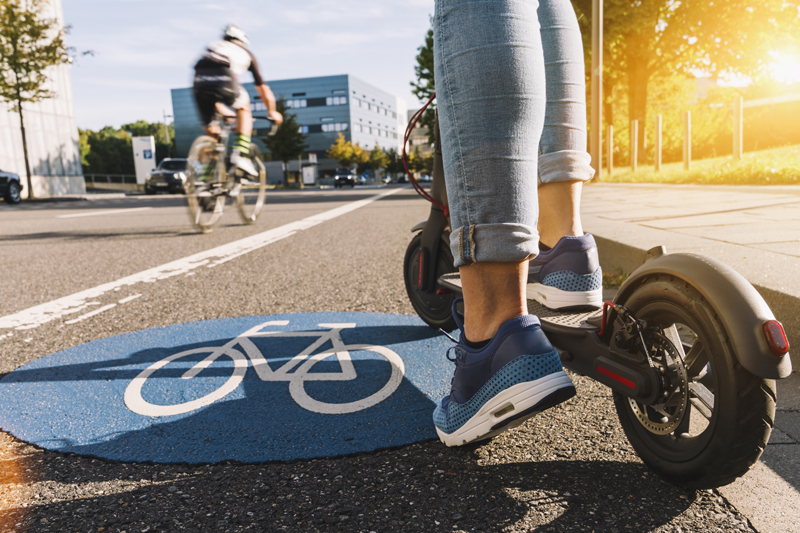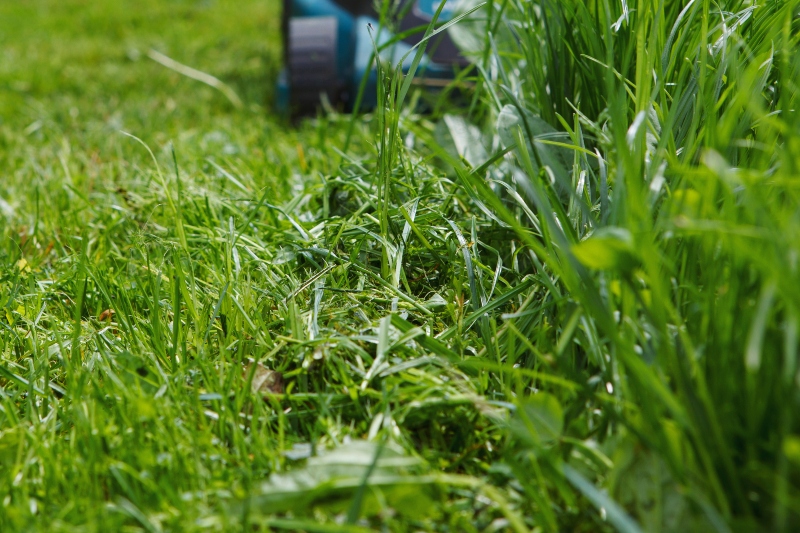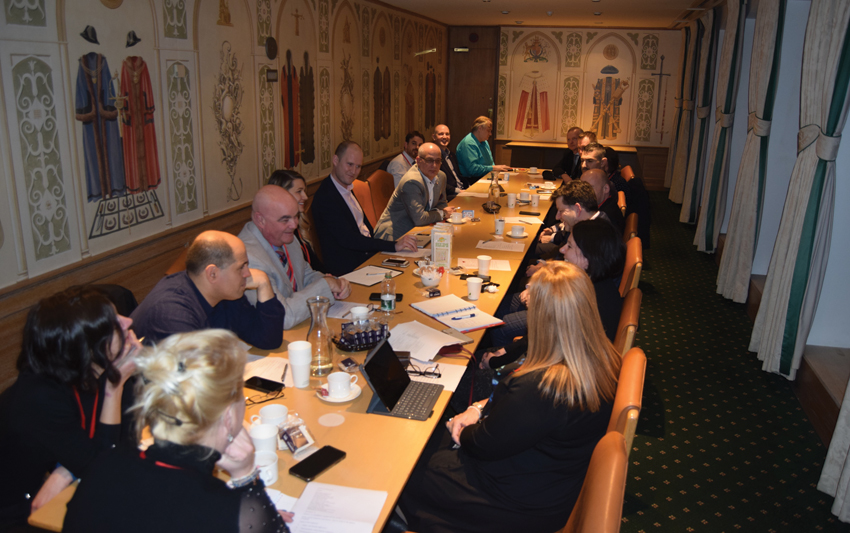 What does the future hold for the fleet sector?
23/06/2020
Future Fleet Forum always stimulates debate, and the round table discussion that took place before the conference saw manufacturers, policy makers, and local authority representatives from around the world share their thoughts on pressing industry issues from safety to skills. Lotte Debell reports.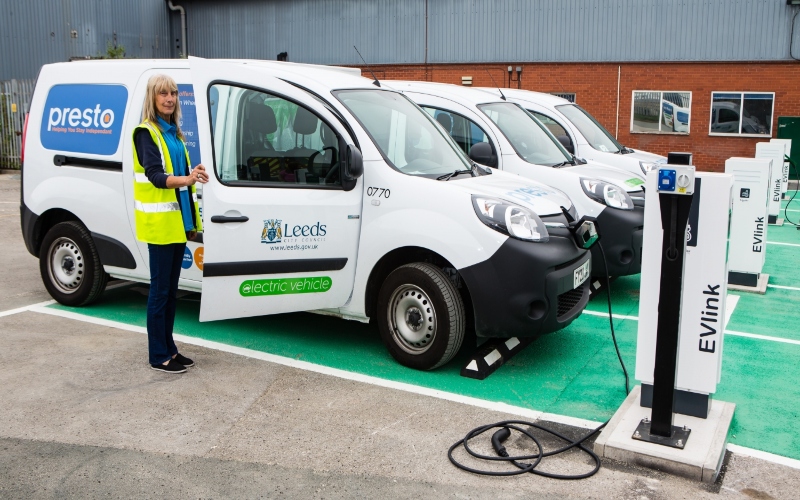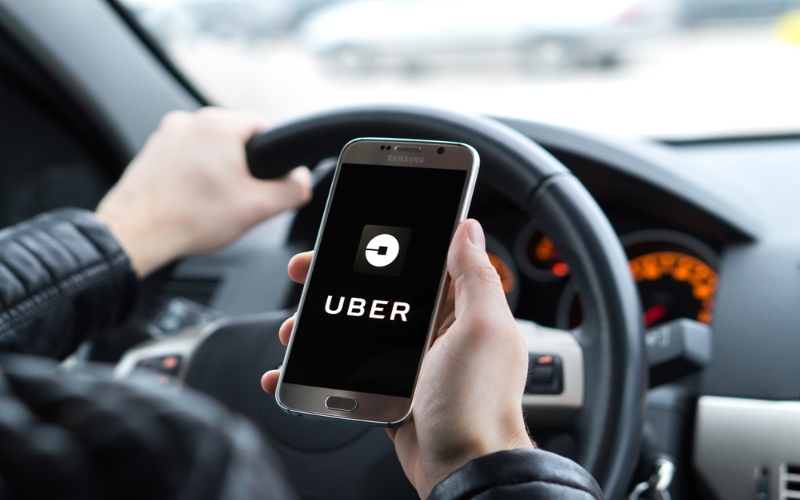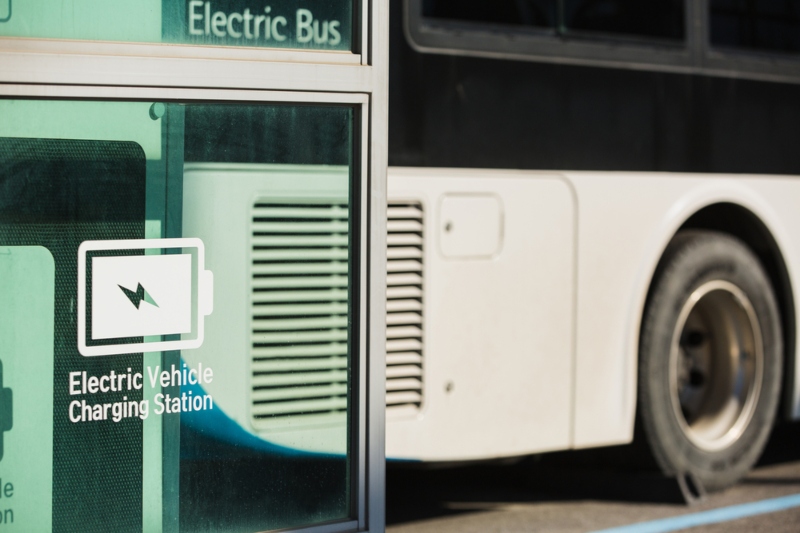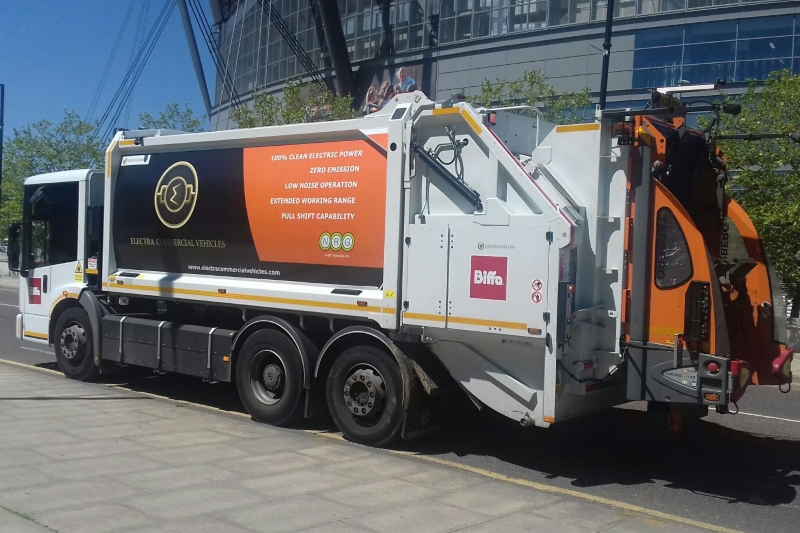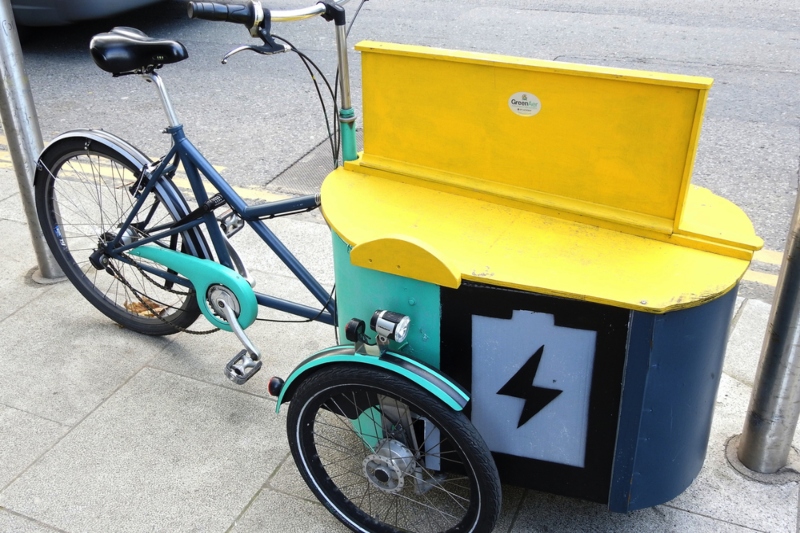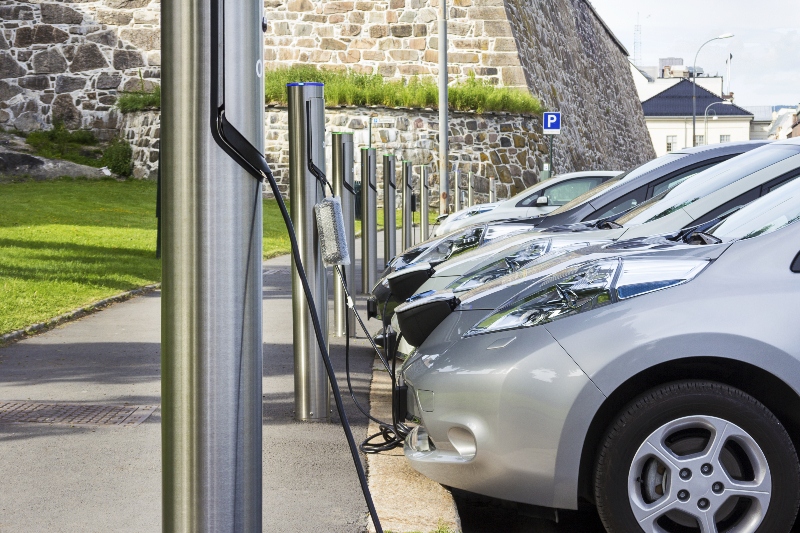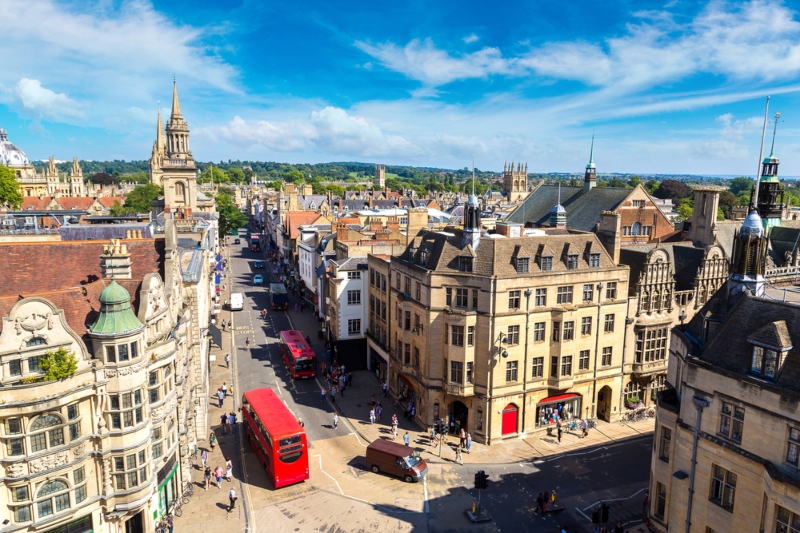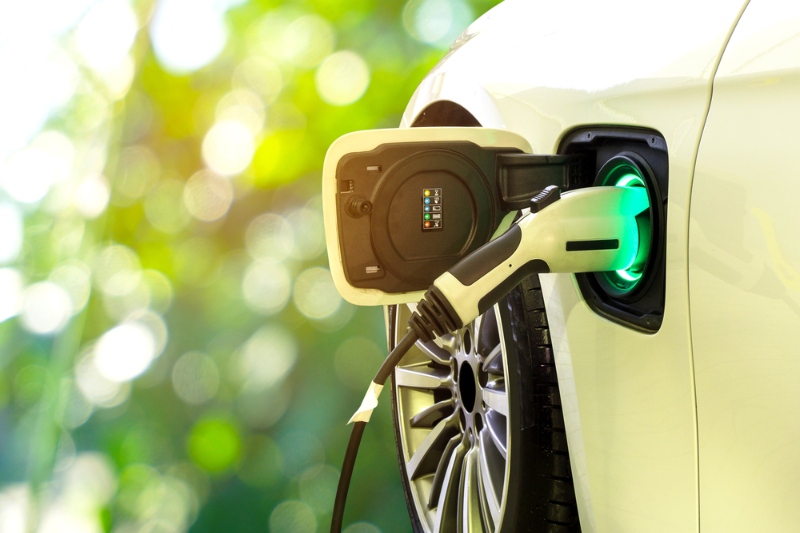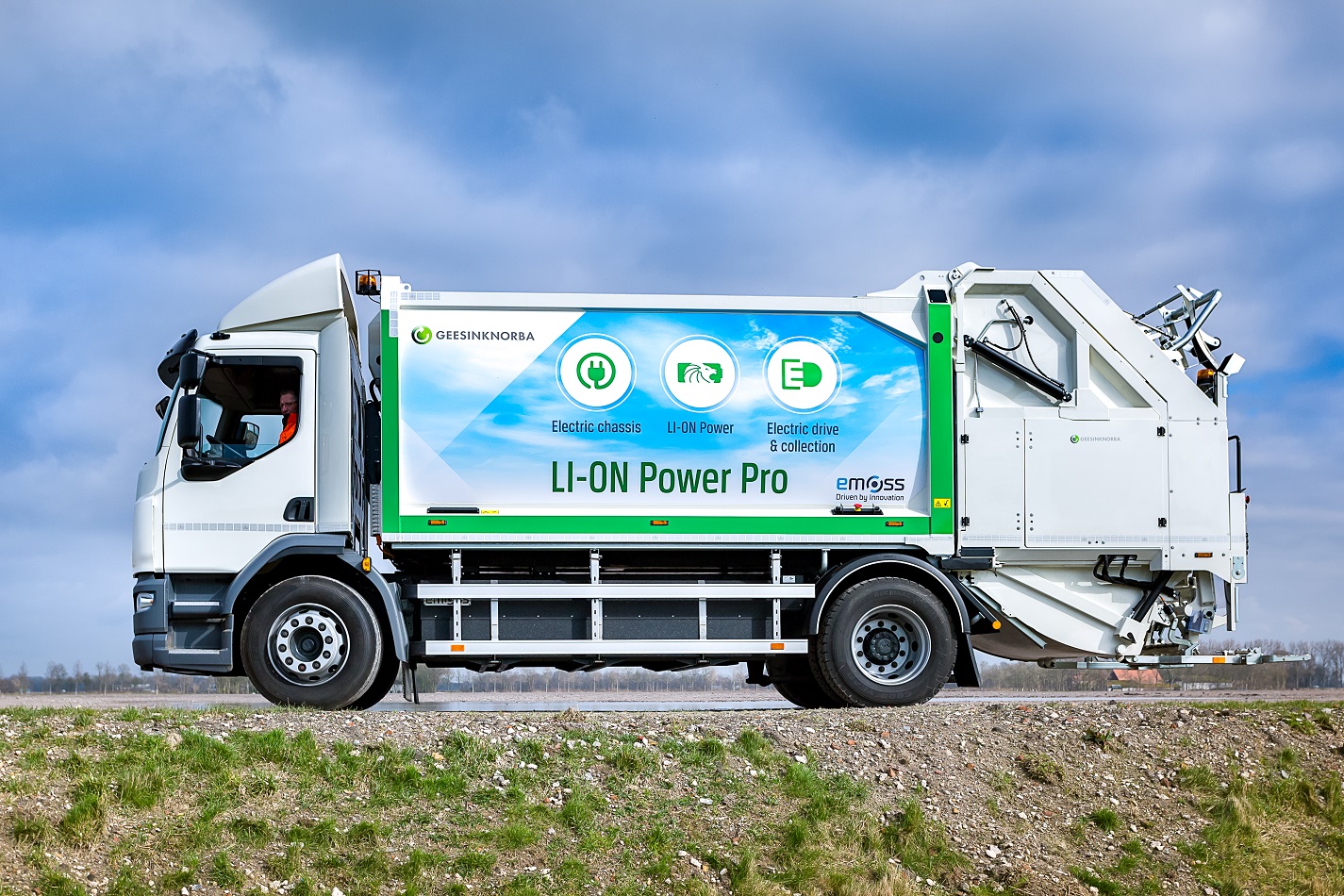 Paving the way for e-RCVS
24/02/2020
Paul Connor, Head of Tenders and Procurement at SFS, comments on the impact of electric vehicles on the public sector and provides his outlook for all-EV municipal fleets.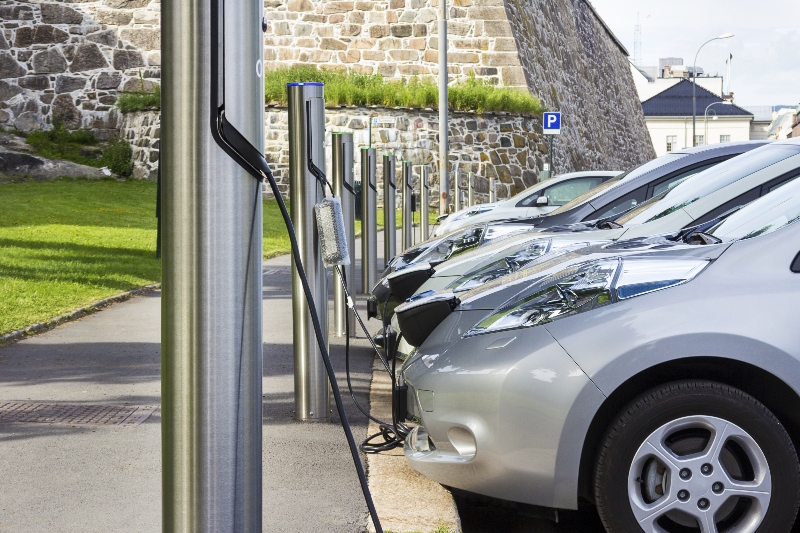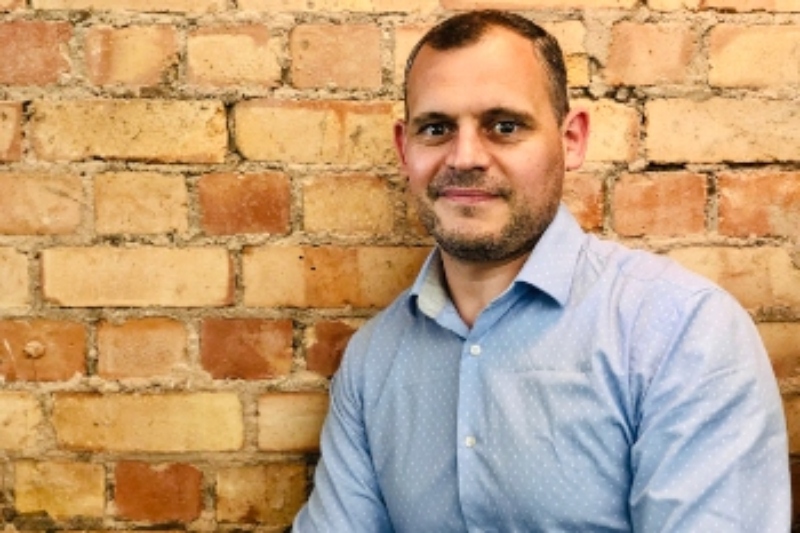 Green energy - the linchpin of EV success
12/02/2020
Despite the UK's charging infrastructure receiving a welcome boost in 2019, there exists a hum-drum of concern around electric vehicles, particularly over range anxiety and vehicle cost.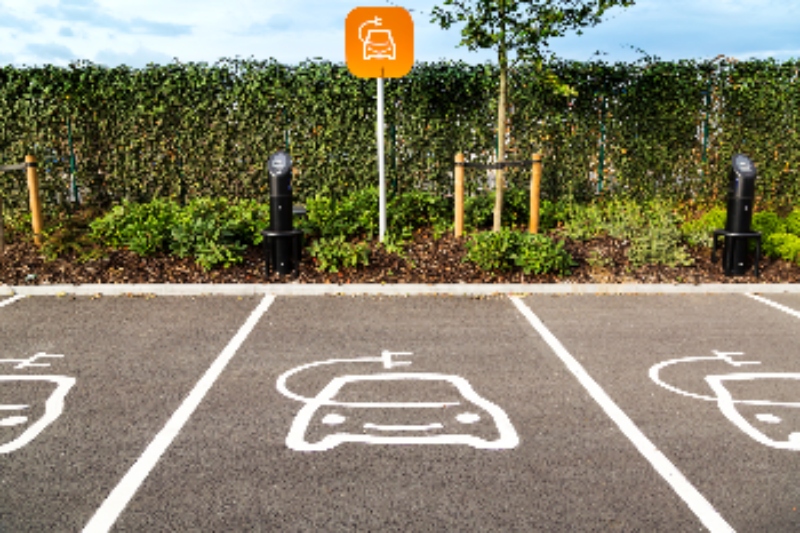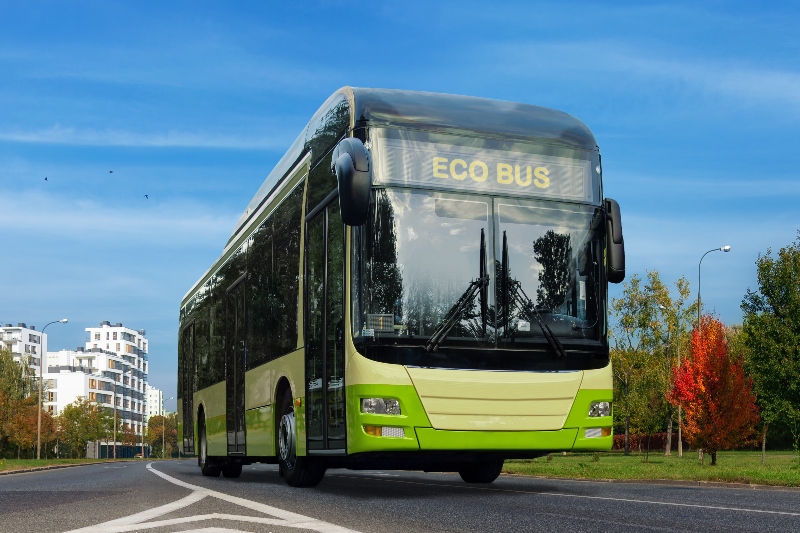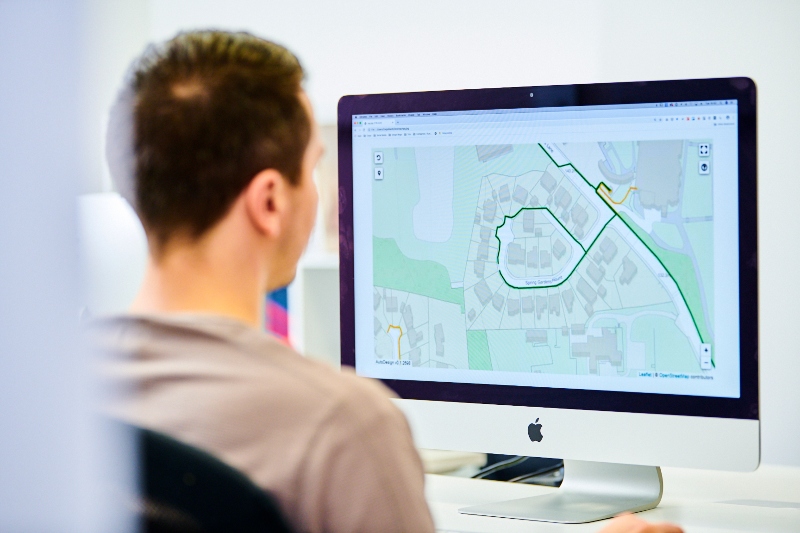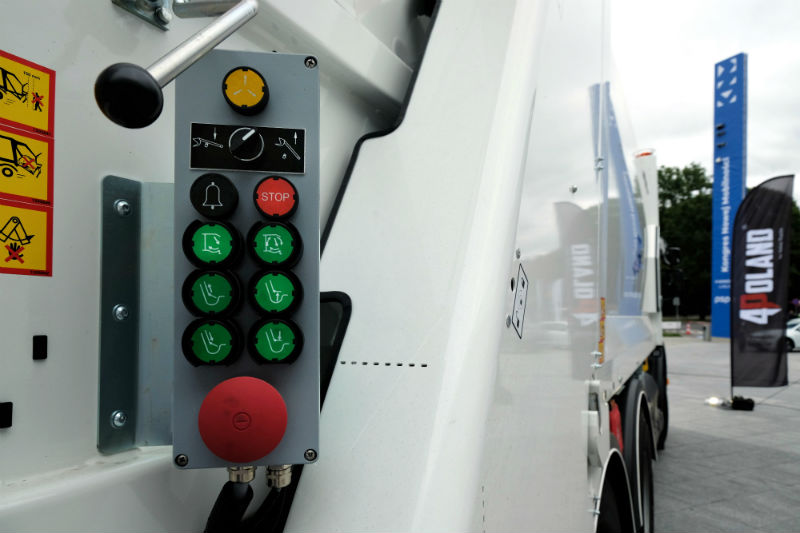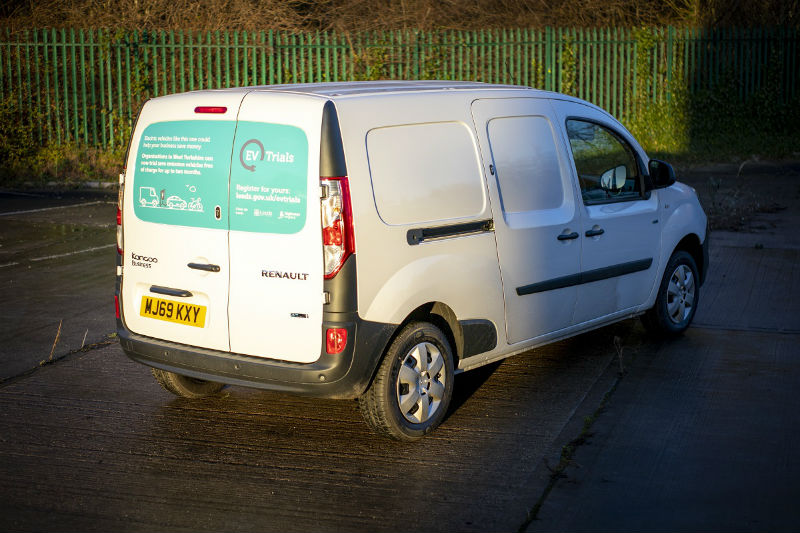 West Yorkshire council launches EV trial scheme
24/01/2020
Leeds City Council has launched a new scheme giving businesses, organisations and charities in West Yorkshire the opportunity to drive electric vans free of charge for up to two months.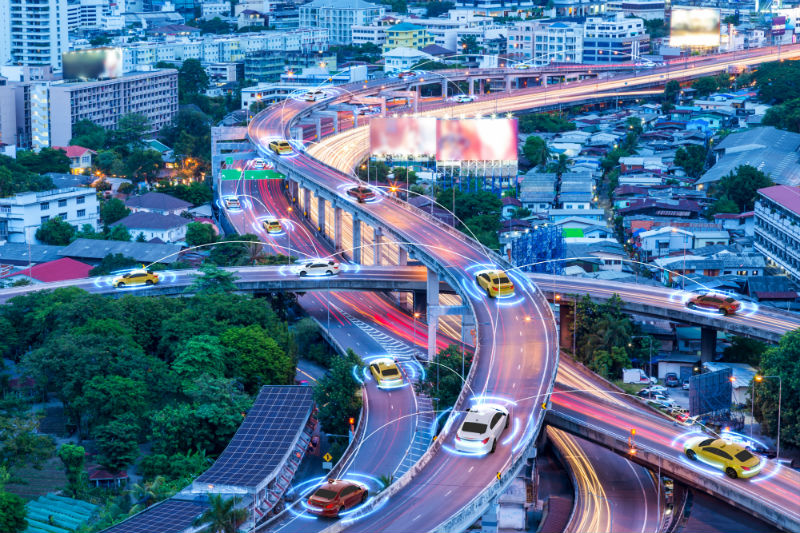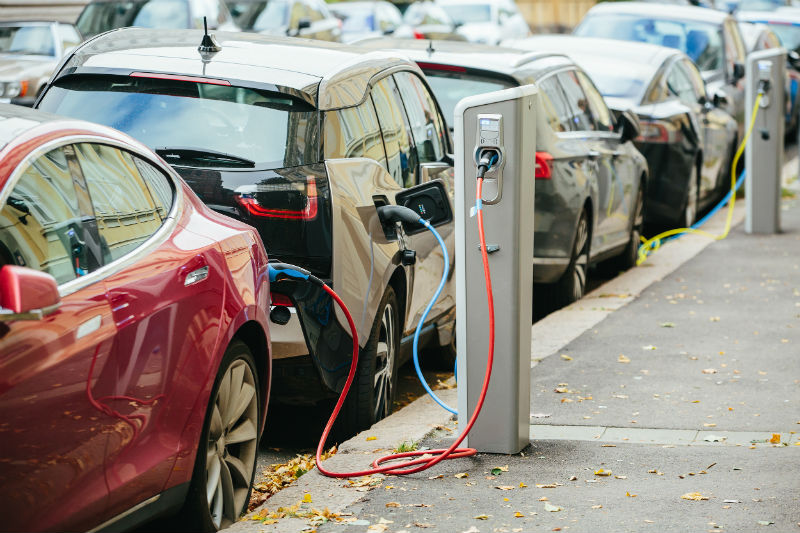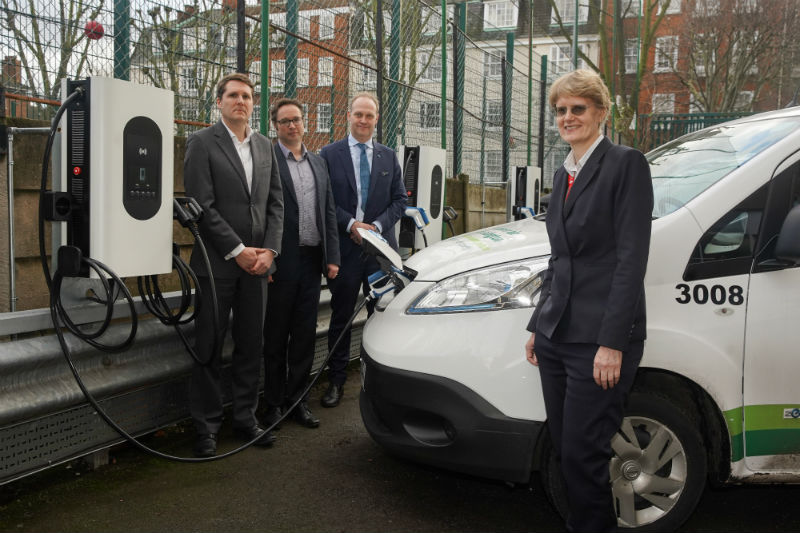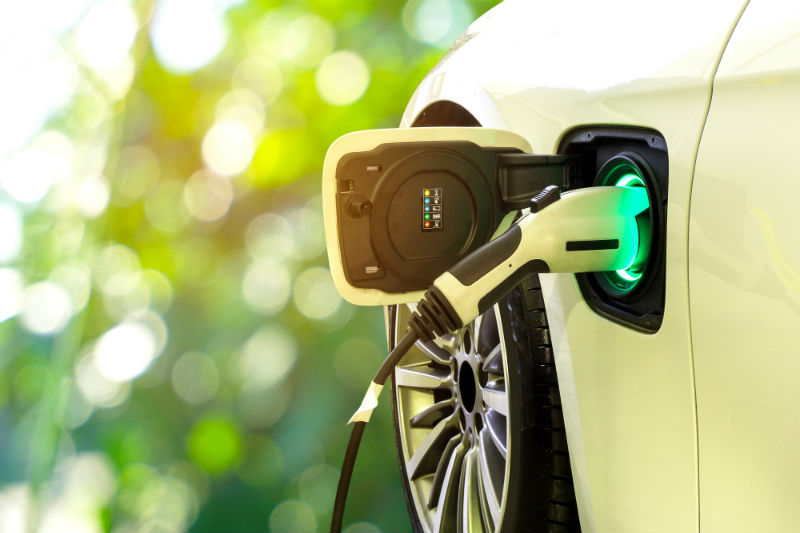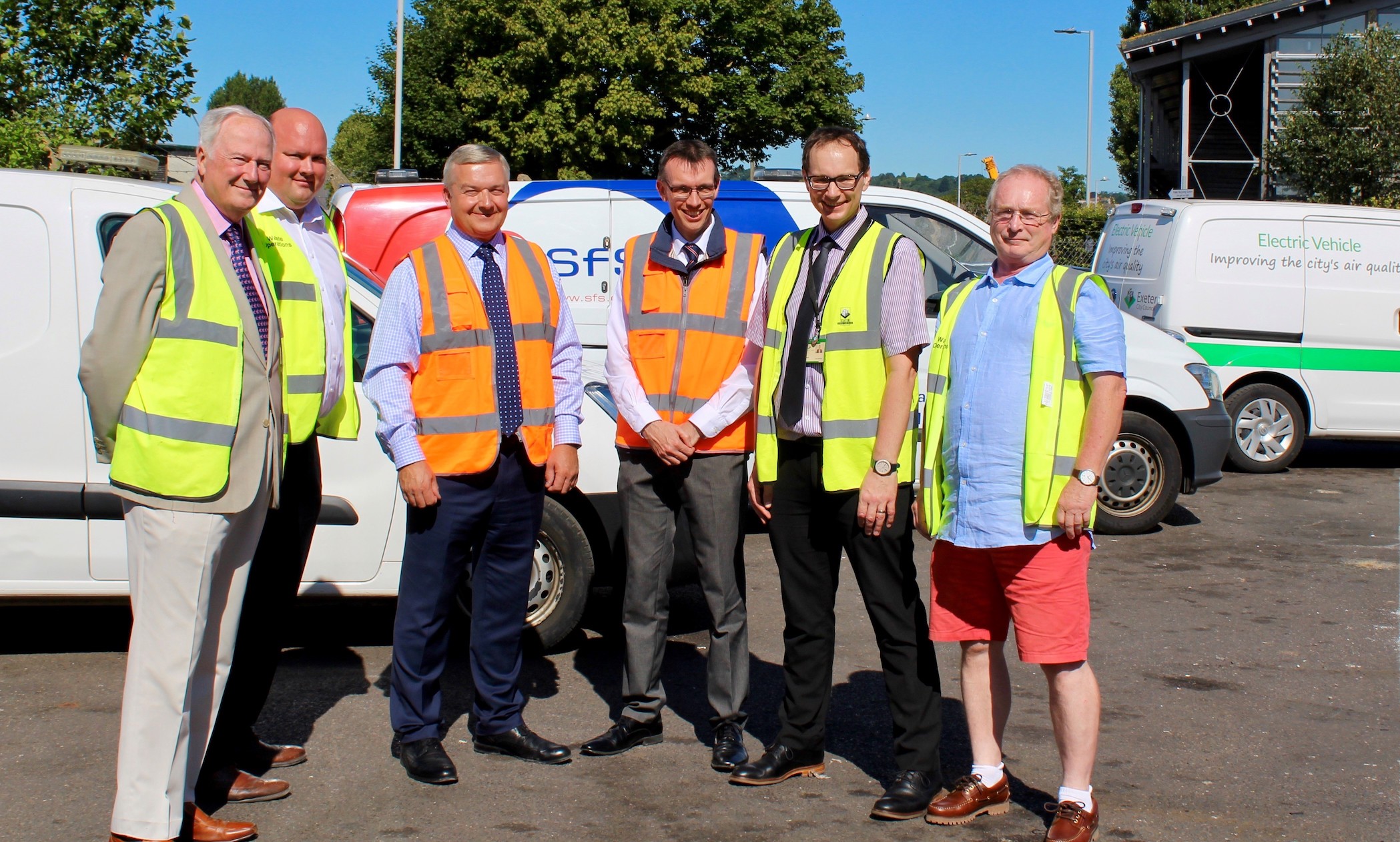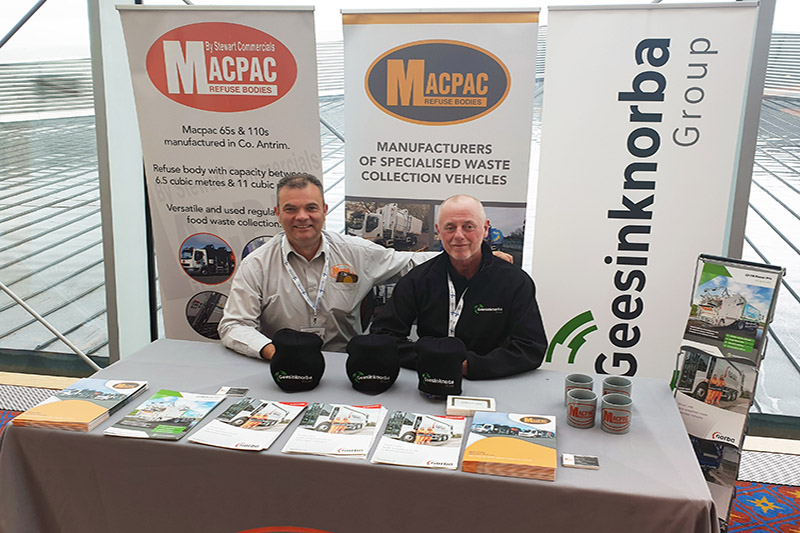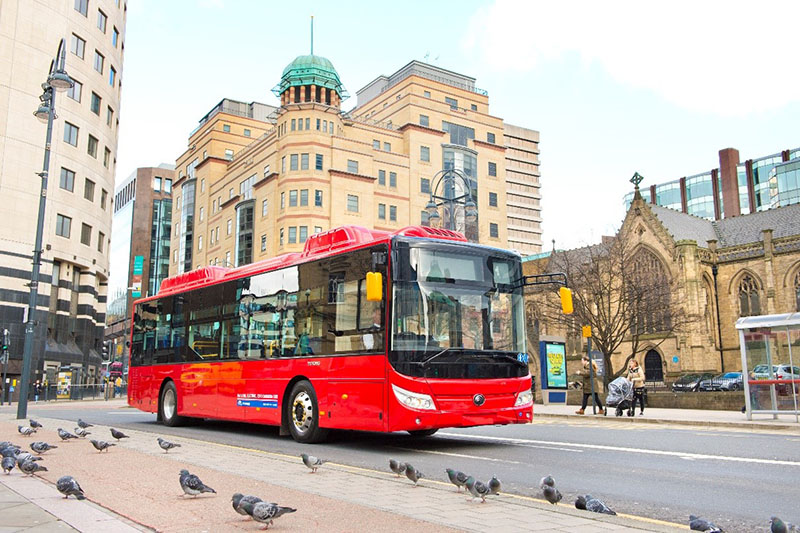 First Bus partners with Yutong and Zenobe Energy in Leeds
14/11/2019
First Bus is partnering with Yutong and Zenobe in an exciting and innovative approach to vehicle electrification. Together they will roll out nine new electric buses, produced by Yutong UK and Pelican Engineering, in Hunslet Park, Leeds in May 2020.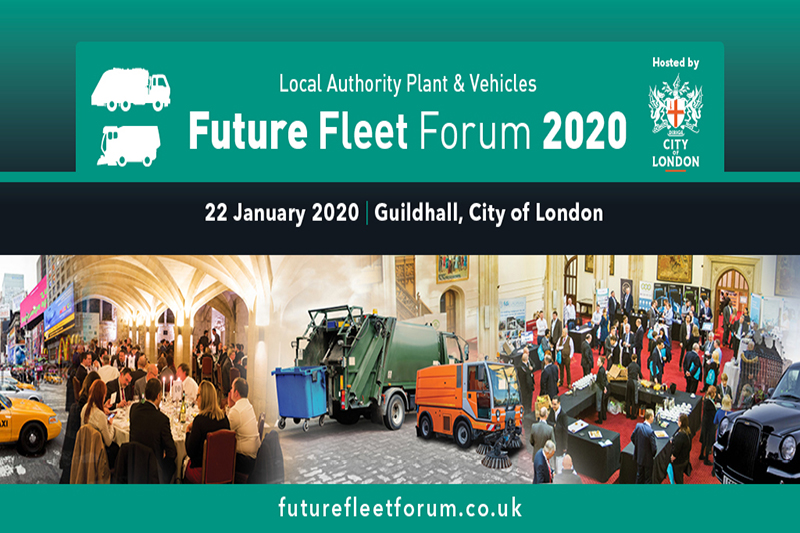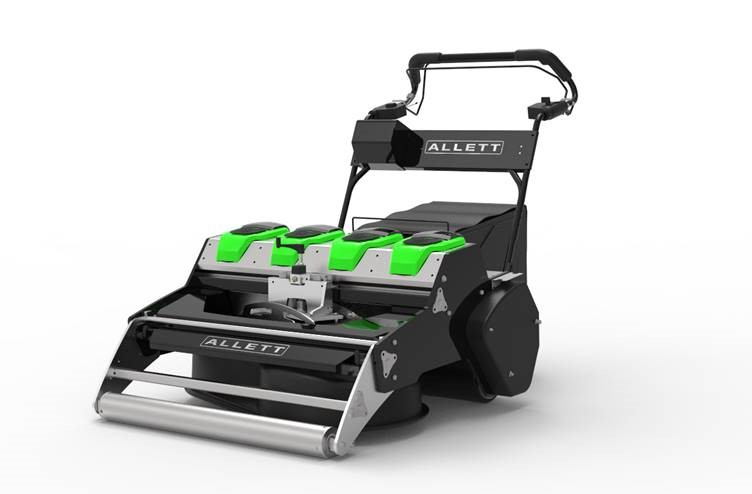 Allet Mowers shows electric range at Saltex
22/10/2019
Allett Mowers is showing its latest electric mowers on its stand K009 at Saltex and in the Eco Village.  The Uplift 86E is the new 82V li-ion battery-powered stadium rotary mower, designed for debris collection after matches and built on the experience gained with previous models. It features twin contra-rotating blades for a high lift cut and vacuum for increased efficiency, while a full-width rear roller produces perfect stripes.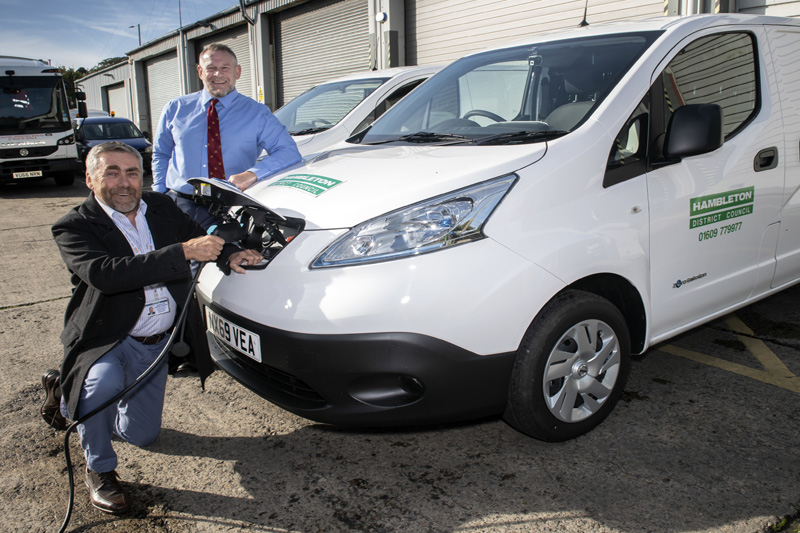 Hambledon DC introduces electric vans
21/10/2019
Hambleton District Council in Yorkshire is introducing two new electric vehicles to replace its existing van fleet, to move to a 100% electric fleet in the future.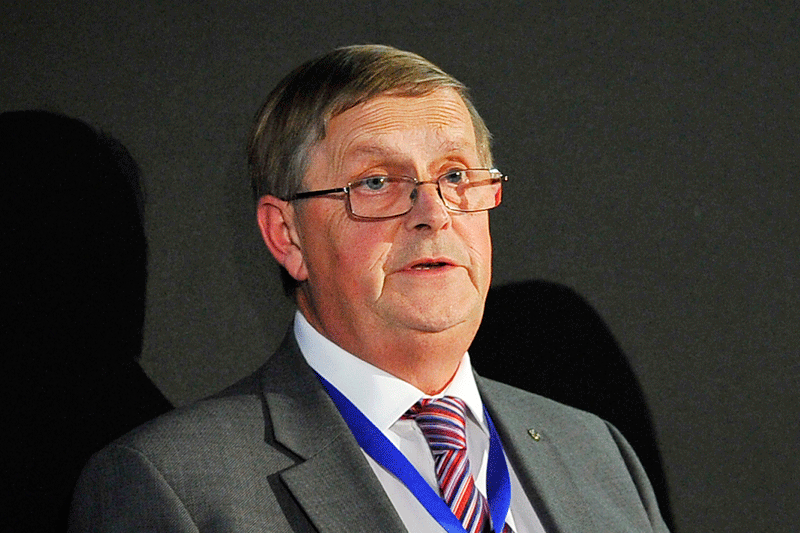 Making the right choice for your fleet
18/10/2019
Diesel is dead – or it will be by 2040 – but what is going to replace it? Phil Clifford considers the options currently available for fleets and concludes that what the industry needs most is more information to make the right choices. Luckily, Future Fleet Forum is just around the corner.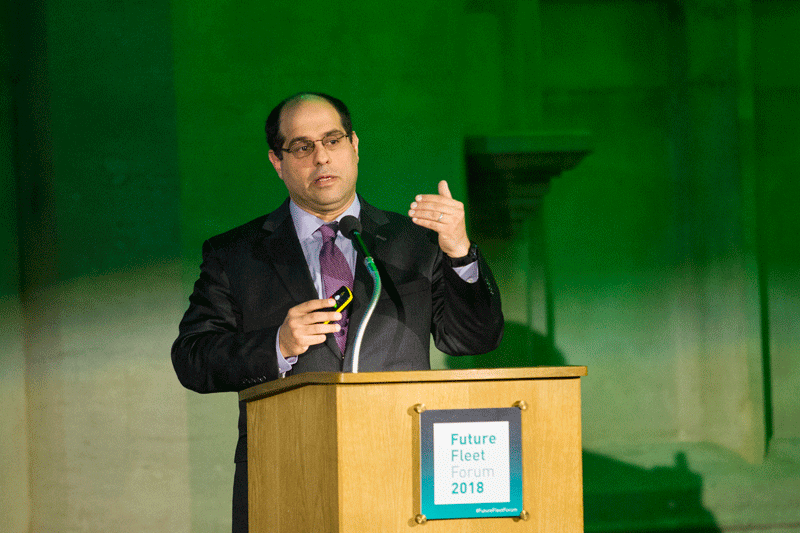 NYC Fleet launches report on biofuels
17/10/2019
Deputy Commissioner and Chief Fleet Officer for the City of New York, Keith Kerman highlights how the City has carried out comprehensive research on biofuel.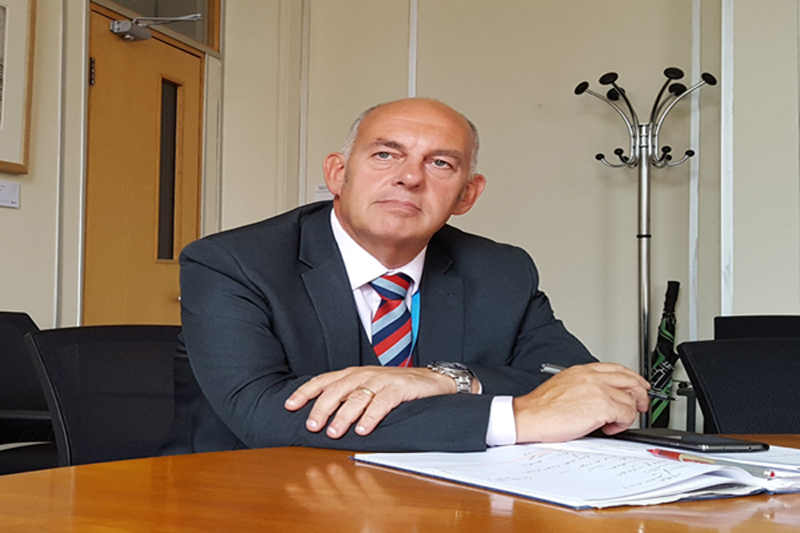 Fleet Manager in the spotlight
11/10/2019
There are currently 1,133 vehicles in the fleet. Of these, 97 are electric and we have another 173 electric vehicles on order. We also have eight CNG vehicles, two hybrid petrol vehicles with six more on order, and 20 diesel hybrids. Currently, our alternative fuel vehicles make up 11.2% of the fleet. Once the new vehicles arrive this will go up to 27%.