The capital can be an exhausting place and it's easy to feel like you're running on fumes. Literally.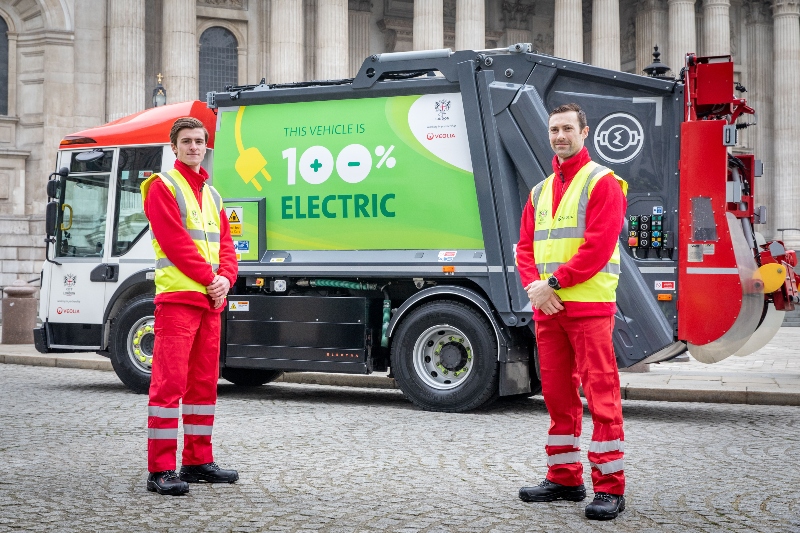 Air pollution contributes to around one in 16 deaths every year in London alone, and moves are being made to tackle the issue, including a Government ban on sales of new petrol and diesel cars by 2030.
The ban was not extended to Heavy Goods Vehicles (HGVs), which include the refuse collection vehicles (RCVs) used by councils across the country, but that hasn't stopped local authorities from exploring the move from diesel to electric.
The City of London Corporation has been one of the more plugged-in authorities and will run a full fleet of electric refuse collection vehicles (eRCVs). Covering the capital's historic Square Mile, the authority will collect 20,000 tonnes of household general waste and recycling with the new fleet, over the six years of its contract with Veolia, signed in 2019.
'Air quality is a priority for us and some of our streets are among the most polluted in London, so we wanted to do the right thing for public health,' says Vince Dignam, business performance and transport group manager at the City of London Corporation.