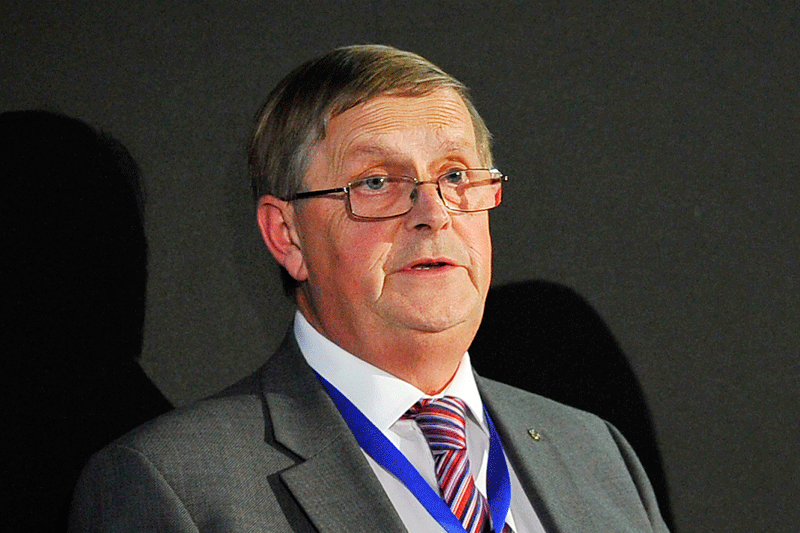 Diesel is dead – or it will be by 2040 – but what is going to replace it? Phil Clifford considers the options currently available for fleets and concludes that what the industry needs most is more information to make the right choices. Luckily, Future Fleet Forum is just around the corner.
There is still a lot of confusion around the direction that vehicle propulsion is heading. Popular opinion is that electric vehicles are the future – at least for now – and there are undoubtedly electric cars of all shapes and sizes available. Other options include the long-standing hybrid, of which the Toyota Prius is the best known and most popular, and plug-in hybrid electric vehicles (PHEVs). The Mitsubishi Outlander PHEV has enjoyed a good run for fleet use mainly thanks to income tax benefits. The major players such as Mercedes, BMW, Hyundai, Volvo, Kia, Toyota, Range Rover, and even Porsche now have more environmentally friendly models available. The risk remains that these will not deliver the promised environmental benefits as long as the nationwide infrastructure is still developing.
Hydrogen Fuel Cells are another of the technologies currently in development, and fuel cell electric vehicles (FCEV) may one day become a genuine alternative to petrol or diesel. Unfortunately, despite the likes of Hyundai, Toyota, and Honda producing FCEVs, the lack of national refuelling infrastructure is hampering widespread adoption.
If you are looking for some form of EV, PHEV, FCEV car, there are multiple options, but the big question is which to choose, and I think it is fair to say that we need more information to make this choice. In the commercial vehicle market, however, the picture is considerably different – or is it?
In the sub-3.5-tonne category, it is taking a little longer to develop the technology to give the operator both the range and payload required. Most of the major manufacturers are working on these issues, and there are several EV vans available from the likes of Ford, LDV, Nissan, Citroen, Peugeot, and Mercedes-Benz. Ford is also trialling a new Transit Custom PHEV in London.
There are also developments on the HGV side, the area presenting the most significant challenges. With HGVs, the volume and payload considerations for the vehicles are of paramount importance and any reduction in either, to make way for battery packs, fuel cell storage, or even gas tanks can seriously dampen operators' enthusiasm. That said, all-electric refuse trucks do seem to be making some inroads.
Nay-sayers have long rubbished the idea of electric or alternatively powered vehicles, citing range, speed, and infrastructure as insurmountable obstacles. However, time has proven all these fears, bar infrastructure, to be unfounded. And infrastructure is coming, but it is still a significant hurdle.
Information is the other major thing we lack as customers to enable us to choose the right technology. Do we listen to the manufacturers or do we look to experience from industry? The latter is the way to go, especially as there are now many public and private operators that have embraced some form of alternative propulsion system and have real-life data available. You could also contact the Energy Saving Trust, which can assist you with the most up to date information.
The John Lewis/Waitrose organisation, a well-known high street retailer, is currently operating articulated vehicles running on biomethane. The dairy company Milk & More has a growing fleet of full EV delivery trucks. The London Borough of Hackney has been using FAME Biofuels in its fleet for several years, and Leeds City Council has embraced several options, including a CNG-powered road sweeper and a fleet of EV vans.
Another way to access the latest information is to attend Future Fleet Forum, organised by LAPV, which will take place in the Guildhall in London on 22 January 2020. The event features presentations by world-renowned experts, as well as an exhibition of the latest vehicles and technologies, and public sector fleet managers and fleet managers in their contracting organisations can attend free of charge. You can find the full details at www.futurefleetforum.co.uk.
Also in development is a series of regional free-to-attend conferences, which will take place at various locations throughout the UK. The first of these will be hosted later this year by Leeds City Council, and the primary focus will be alternative fuels and propulsion systems for public sector fleets, again with expert speakers on hand to help you along the way. Therefore, if you are confused about the pros and cons of the different technologies, all is not lost. Come along to these events and find out the most up-to-date information that will be of great benefit to your future planning.