Specialists in camera-based technology for over a decade, ISS has pioneered a range of innovative new technologies including: Cyclear™ cyclist safety warning device; the Reaclear reverse safety system; and most recently IDClear, a device to prevent vehicles that are required to stand 'idle' during operations from being stolen or rolling away.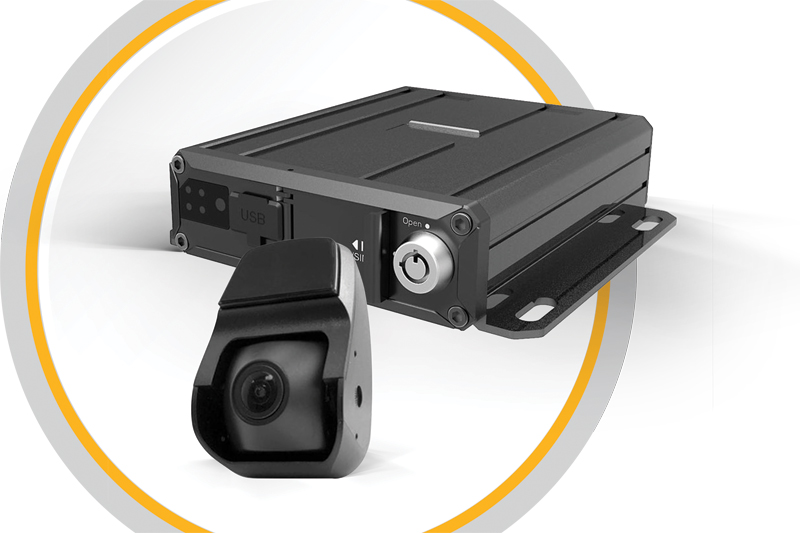 ISS has been incorporating tracking and telemetry data into its camera systems for years. So, the transition to offer tracking, telemetry and live video recording rolled in one system has been a relatively easy transition according to Gavin: 'After years of research and testing by our team of experts, and field trials carried out by our strong network of customers and partners, we launched RXLite. In our view it's the best live camera system available and it features extensive tracking and telemetry functions.'
RXLite provides real-time tracking and live video streaming in one system and it can be installed to different makes and models of vehicles, so fleet operators don't need to worry about multiple suppliers and different software systems.
'All the information is in one place, from one system, including live vehicle location tracking, and driver data such as vehicle speed and braking information, incident alerts and fuel usage,' he says.
Some vehicle manufacturers are starting to offer their own telematic and camera systems on vehicles. However, as Gavin outlines, there are pitfalls: 'The issue is that this technology is very specialist and not part of a vehicle manufacturer's core offering. In our experience these OEM (Original Equipment Manufacturer) branded systems don't work well because they are comprised of software and hardware derived from three or more parties and, when technical problems inevitably arise, it's not always clear who is responsible. There are too many layers and it becomes complicated to resolve.'
For fleet operators it can be very difficult to manage different systems on different vehicles, none of which 'talk' to each other and there are multiple suppliers to rely on for service and support.
'Our technology works on every make and model of vehicle and all our products integrate into one system, so customers needn't worry about software compatibility and updates. Everything is run on the same platform and there's only one number to call for support and advice,' Gavin explains.
ISS has gone even further to help reduce the administrative burden on customers by introducing a Managed Service option, which provides real-time monitoring and health checks of vehicle cameras, with automatic reporting and callouts to address any equipment defects, without any need for any customer intervention.
Gavin says: 'The service is there for customers who want to increase the efficiency of their operations, and get the most out of their safety equipment, without having to devote more resources. It's time-consuming keeping up with the latest technology and new safety regulations especially with increasing pressure on fleets and budget limitations. Our managed service offers an efficient and cost-effective solution using trained professionals.
'Our priority is to ease the burden on customers, so they don't have to wade through different suppliers and software platforms, depending on what vehicles they have and where they are from. Vehicle operators want the latest camera technology, vehicle data and driver information, as well as the ability to check their equipment, and they want to see it all remotely and in real-time. With our fleetwide platform we can deliver all of this.'