Bournemouth, Christchurch and Poole (BCP) Council is the tenth-largest urban local authority in England. It was formed in April 2019 and by July, they had formally declared a climate emergency and committed to lead their communities towards a cleaner, more sustainable future. Part of this commitment was a pledge to create a carbon-neutral position for their operations and activities by 2030.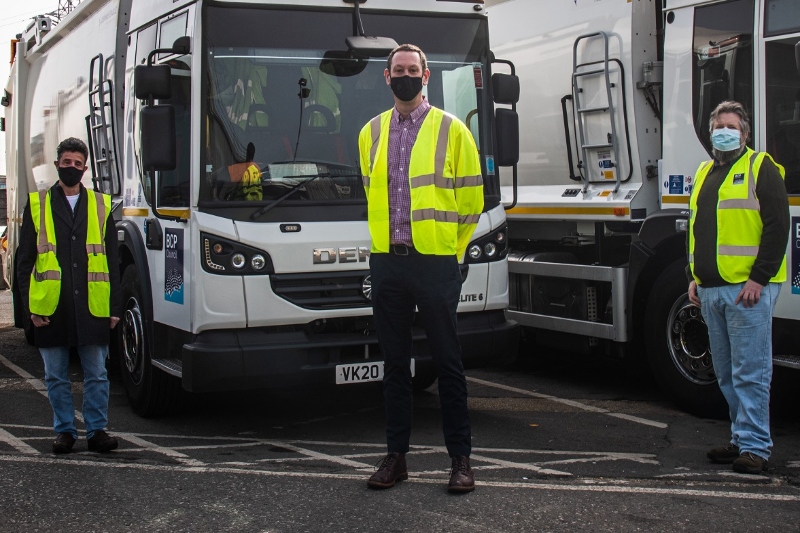 This ambitious pledge has already seen a lean towards more sustainable transport options across the conurbation and can also be seen in their latest trial with Crown Oil, using Hydrotreated Vegetable Oil (HVO) in two of their refuse vehicles.
The decision to introduce HVO fuel was not taken to provide an alternative to electric vehicles or the prospect of an emerging hydrogen option. Instead, it was a continuation of the council's approach to test and evaluate promising innovative solutions in their specific operating environment which will enable them to make informed decisions around their future fleet strategy.
As Cllr Mike Greene, portfolio holder for Transport and Sustainability, BCP Council commented: 'This partnership with Crown Oil provides us with the opportunity to explore the environmental benefits and operational impact of this alternative fuel within a large municipal fleet, and is another initiative alongside electric vehicles and hydrogen technology that must be considered as part of our longer term fleet strategy.'