Dundee, Scotland's only Go Ultra Low City, is leading the way in the adoption, promotion and operation of electric vehicles (EVs). The city council aims to convert all small and medium cars and vans to electric by 2022. They have the most electric vehicles of any local authority in the UK and the swap to EVs has seen the council travel over 5.6 million miles on pure electric.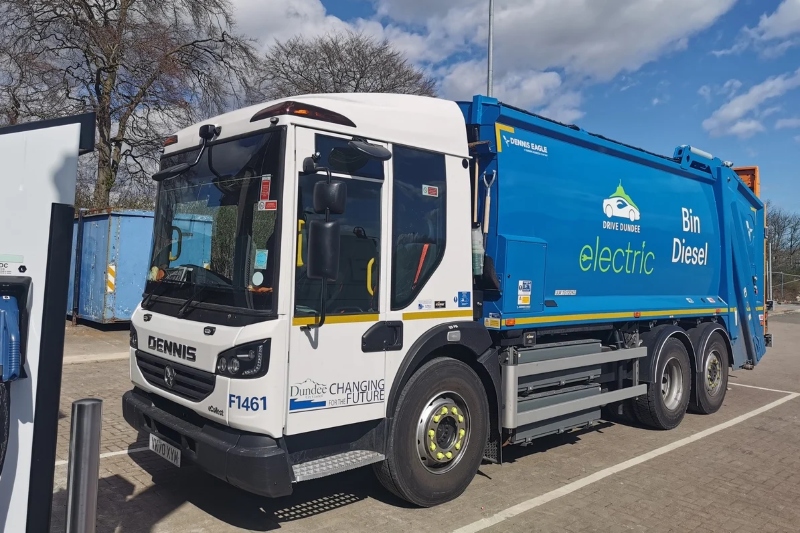 In 2020 the council invested in electric HGVs and now own two Mellor minibuses, a Johnston Sweeper and two Dennis Eagle RCVs. The total amount of CO2 saved with the introduction of these five HGVS? 60,500g of CO2 per year. Dundee doesn't plan on stopping anytime soon as they have another four Dennis Eagle RCVs on order.
'This is the beginning of the complete electric transition of Dundee City Council's RCV fleet which will see 36 vehicles converted in the next nine years,' says Fraser Crichton, corporate fleet operations manager at Dundee City Council.
With more electric HGVs being added to the fleet, the council has to ensure the charging infrastructure is installed and ready. The EV HGV charging hub can be found at their Marchbanks Depot and includes one 150kW charger, two 22kW and one 43kW – an impressive start.