While transport electrification is set to be a major part of the answer in terms of meeting the UK's ramped-up commitments to tackle climate change, renewable fuels are now available that can significantly cut emissions in the short- and medium-term and which can be used in hard-to-electrify applications.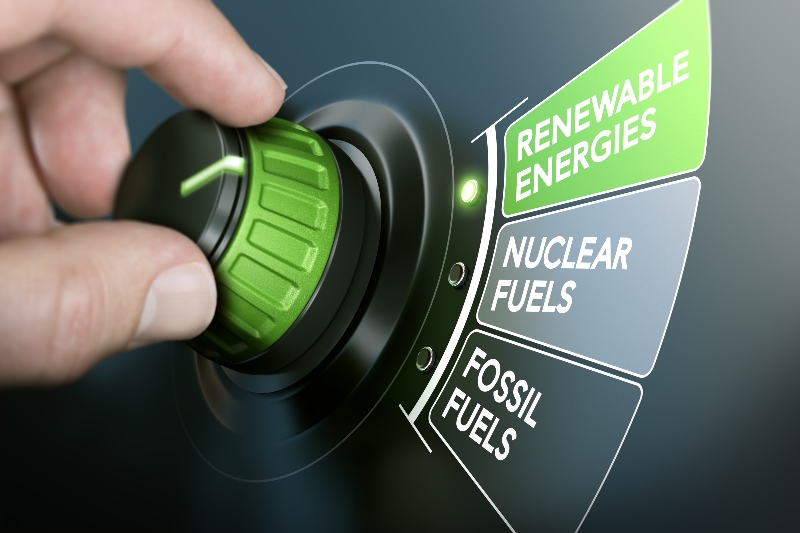 A study by Zemo Partnership (formerly LowCVP) shows how the widespread adoption of high blend renewable fuels (HBRF) can speed up road transport decarbonisation. It explains how renewable fuels – which can demonstrate over 80% well-to-wheel reductions in greenhouse gas (GHG) emissions – could also help ensure that the UK meets the upcoming Fourth Carbon Budget (2023-27).
The study showed that with a market average of 30% HBRF, used in place of fossil fuels (diesel and natural gas) by 2030, an additional 46 million tonnes in greenhouse gas (GHG) emissions could be saved over the next decade, with savings continuing to 2050.
To encourage their uptake, a key recommendation of the report was to highlight the need for robust and transparent information to provide operators with confidence in the credentials of the renewable fuels they purchase.
As a result, in March this year Zemo Partnership launched the Renewable Fuels Assurance Scheme (RFAS). The scheme gives local authorities and other fleet operators reliable information about the greenhouse gas (GHG) and wider sustainability performance of renewable fuels supplied in the UK.
The biggest opportunities are in the heaviest vehicles with the longest journey profiles, which also produce the most emissions.
The RFAS approves companies supplying high-blend renewable fuels on the basis of meeting three performance criteria, with evidence verified by an independent auditor complementing the safeguards included in the Renewable Transport Fuel Obligation (RTFO). The assurance criteria are based on life-cycle GHG emissions, feedstock sustainability and supply chain traceability. The scheme is open to companies supplying renewable fuels for use in road vehicles and non-road mobile machinery.
The scheme covers road vehicles as well as heavy duty off-highway equipment, notably non-road mobile machinery used on construction sites.
Renewable fuel types covered include biodiesel, hydrotreated vegetable oil, biomethane, renewable hydrogen, various development fuels and blends of renewable fuels. The RFAS encompasses the complete renewable fuel supply chain from feedstock cultivation or waste raw material collection to production and distribution of the final product to the customer.
To be accredited, fuels supplied must achieve at least 65% GHG savings for the renewable fraction (70% for development fuels such as renewable hydrogen). Overall savings of the fuel blend sold must exceed 10% GHG savings. Greenhouse gas emissions are calculated using a life-cycle methodology and measured against a fossil fuel comparator.
A unique feature of the scheme is a 'Renewable Fuel Declaration' which fleet operators receive with batches of the renewable fuel purchase. The declaration includes a colour-coded GHG emission savings banding system, similar to energy efficiency labels, encouraging fleet operators to strive to achieve higher GHG emissions savings.
Three major fuel suppliers – Argent Energy, CNG Fuels and Greenergy – are already approved under the scheme and others will achieve accreditation imminently.
All these companies are producing biofuels from waste feedstocks, achieving GHG emission savings of between 80% and 90% compared with diesel.
With increasing attention being given to Scope 3 emissions in corporate carbon reporting, measures to lower GHG emissions across company supply chains are becoming increasingly important.
Major operators have adopted renewable fuels into their fleets. John Lewis Partnership, for example, is in the process of switching its 600-strong delivery fleet to biomethane.
CEVA Logistics in the UK (part of a global logistics and supply chain company headquartered in France) is running 50 vehicles on HVO Fuel.
Katie Rodham, CEVA's head of health, safety, environment & quality (Europe, UK & Ireland), said: 'Since starting to use the fuel in May 2020, we have eliminated more than 250 tonnes of carbon from our operations. The Renewable Fuels Assurance Scheme provides us with reliable emissions data to confirm the success of this carbon reduction initiative. Reducing our carbon footprint is vital to future-proofing our business and ensuring we do our part to create a sustainable logistics industry.'
Zemo Partnership has complemented the launch of the RFAS by publishing an updated Renewable Fuels Guide (co-produced with Cenex) for heavy duty vehicle operators which provides an overview of the operational, cost and environmental credentials of the different high blend renewable fuels currently available.
Zemo Partnership is working to accelerate the move to zero emissions mobility in the UK. It has over 200 member organisations. To join the Partnership and play your part in the transition to zero visit: www.zemo.org.uk
This feature first appeared in the summer issue of LAPV. Subscribe for free here.