Just why is there such a skills shortage in fleet management and how can the industry resolve it? That was the hot topic at a special roundtable debate in June organised by the SOE and chaired by Ann-Marie Knegt, Editor of LAPV.
Representatives from public and private fleet operators sat down together this summer to thrash out the key challenges in recruitment and discuss what more the industry can do to tell its story in a way that resonates with younger generations.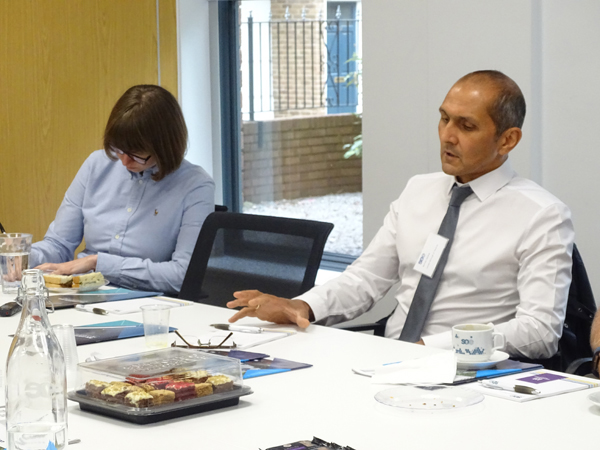 The shortage of drivers, mechanics, and technicians was revealed to be an issue of concern across the industry, for both public and private organisations. 'The UK has the lowest level of unemployment since 1974, but we are on the wrong side of that,' said Phil Clifford, Independent Fleet Consultant.
Knock-on issues include keeping up with the latest technology, staying on top of compliance, and simply keeping vehicles on the road. Phil Clifford pointed out that it is not just drivers and mechanics the industry is lacking, but fleet managers with the necessary skills and mindsets, while John Steeds, former Fleet Manager for New Forest District Council, highlighted the lack of coherence in initiatives aimed at solving the problem. 'There is no set agenda; everyone is going in their own direction.'
As to why recruitment is such an issue, the finger was pointed not only at a lack of money in local government to pay attractive salaries but also a lack of engagement from and with schools and careers advice services that are failing to promote the industry among school leavers.
'There is a lack of perspective on the wider world among school leavers,' said Norman Harding, Fleet Manager for Hackney Council. 'What they see on the high street is what they know. They do not understand the supply chain that supports retail. Those who do aspire to be technicians imagine working in glamorous workshops on luxury cars, but that is not the reality, particularly for HGV fleets.'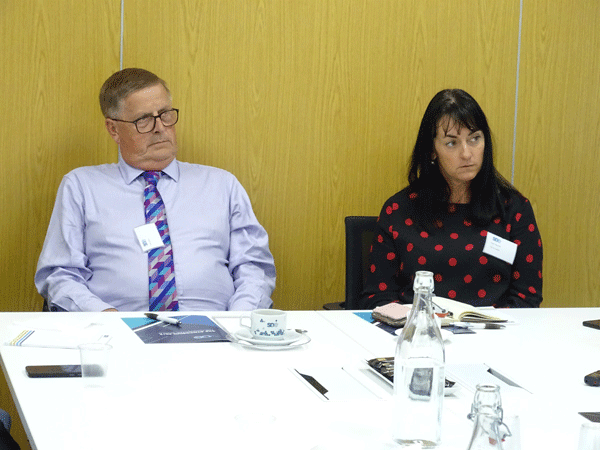 Sarah Maxwell from the City of London agreed that the lack of 'glamour' is a problem. 'Social media does not help because everything needs to be glamorous now, and our industry is not and therefore doesn't appeal to kids.'
Or, as Michael Colbourne, UK Fleet Compliance and Projects Engineer for Veolia, pointed out, the industry is simply not an easy sell to 17-year-olds. And because the problem is worse in London and the South East, added Sarah, the money for training and the location itself becomes an issue because of the cost of bringing workers, especially apprentices, to London.
'Even though the money for the same job is much better in London, the travel time and cost is a big negative for younger generations,' said Norman Harding. 'We're competing for technical resources with other industries, and industrial hotspots on the outskirts of London can offer much more with less travel.'
'Teenagers have a different mindset and approach to work than older generations; they want a real balance between quality of life and work,' added Richard Clarke, Commercial Director at O'Donovan's Waste Disposal.
'So does the main issue lie with the industry's ability to communicate its benefits and the lack of cooperation from colleges?' asked Ann-Marie Knegt.
'There are only a few colleges that would take on apprenticeships for mechanics,' said Sarah Maxwell. 'And fleet administrators are not on the approved list for the apprenticeships.'
Dan Waltzer, Regional Fleet Manager for Kier Environmental, pointed out that in the private sector there is now more pressure on staff and managers, making the work quite tough. 'Managers want vehicles back on the road quickly. Turnovers are quick, and this does not suit everyone.'
And, crucially for those who are career-minded, there is no clear career path for people starting out in the industry.
Ian Bourton, Head of Fleet Operations for Ubico, said that Ubico addressed this issue internally by investing in market supplements for driver salaries and defining career paths for drivers and other staff who had the motivation, ambition and the technical ability to train to become vehicle technicians. The project has been successful.
O'Donovan's Waste has done something similar, identifying people in the yard who could become technicians in the workshop. 'We have tried upskilling and promoting a culture of development,' said Richard Clarke.
John Steeds pointed out that upskilling is all very well, but there will always be people who do not want to progress because they are happy where they are. Phil Clifford confirmed that this had been his experience as well. 'We had four spaces budgeted each year for upskilling and mostly we had more people on the waiting list than places, but the majority of people are happy where they are.'
Then there's pay and a lack of understanding of the value of skilled technicians among CEOs and directors. Participants agreed that the skills required are complicated, the work can be dirty, and upskilling takes time. Salaries only become decent once people hit the 45-hours-a-week mark and skilled mechanics can earn much more if they become self-employed.
'Technicians will go where they can earn the most,' said Steve Lea, Fleet Commercial Manager for Biffa. 'Money and benefits are key to retaining staff.'
Added to this is the salary scaling at local authorities – once someone hits the top grade, there is nowhere else to go.
'So, how do we make the industry more attractive to drivers and mechanics?' asked Ann-Marie Knegt. 'As a sector, we need to adapt to new ways of thinking and doing things. Vehicles have changed, and the ways people communicate have changed. Is it time to reflect that?'
'This is a very conservative industry,' said Dan Waltzer. 'There is change, but it is around the margins. And, if we do something radical and it goes wrong, we get the blame, so councils are hesitant. The reality is that vehicles go out at 6 am and come back at 2 pm. We are still doing what we did in the 60s and 70s.'
'Why aren't we thinking of new ways to collect waste, collections that consist of fewer or more efficient road journeys alongside the use of alternatively fuelled vehicles?' asked Ian Bourton. 'According to experts, a million people will die from air pollution-related diseases by 2040. Something will need to change.'
'It is common for waste to be collected at night on the continent. With the help of new technologies, could this happen here?' asked Ann-Marie Knegt.
'Veolia does do night collections in certain areas, but not cities,' said Michael Colbourne. 'However, local policies often make night collections impossible.'
'This is particularly the case in London, where O Licence restrictions due to noise in residential areas can be an issue,' said Phil Clifford. 'And there are also issues with planning and the development of properties. You do not have access to the rubbish until certain times of the day as the streets are narrow and full.'
'We toyed with changing things in the New Forest as the operating licence was old, but the biggest issues were the disposal sites as they had rigid operating hours,' said John Steeds. 'The current view is wrong, but no one is willing to change it.'
There is also pressure from the public to maintain or improve service levels but an unwillingness to accept the kind of changes required to make this happen. 'It took us five years to get approval on a new depot due to residents' objections,' said Phil Clifford. 'The public does not understand what we do, nor do they care, as long as their bins are collected once a week.'
Political pressure is another key factor and there is a need to manage expectations at a local and national level. 'There have been so many changes in recent years,' said Ian Bourton. 'We are still trying to bridge the gap between what the experts are telling politicians we should be doing and the reality of waste operations.'
'Elected members come in with their own agendas,' said Phil Clifford. 'We are constantly fighting with environmental health offices as they want to achieve things locally that are simply unachievable.'
And, good intentions tend to fall by the wayside when the cost of going green is realised. 'There is an appetite for green fuels during the tender process, but once we provide the costs, most customers opt for the standard option,' said Veolia's Michael Colbourne. 'There is a lack of understanding about the increased costs associated with emerging technologies.'
Hackney has been using FAME biofuels for several years in its vehicles. Norman Harding agreed that cost can be an inhibitor but also pointed to limitations within the market itself. 'Fewer vehicle manufacturers are supportive of FAME biofuel in their sophisticated Euro VI engines so we have been trialling HVO biofuel, which is widely accepted as a drop-in fuel by manufacturers, even at Euro VI. Formal emissions testing at Millbrook demonstrated excellent CO2 and NOx reductions. We hope to run almost all our non-electric vehicles on it. It does cost 15-20p more per litre than standard diesel, but this is still cost-effective for HGVs compared to most other alternatives. We have also started introducing electric vehicles, but the market is fairly limited for commercial vehicles.'
When money is tight, however, every penny counts and not everyone is able to absorb the extra costs. 'Even 20p extra a litre is a lot for smaller companies,' said Richard Clarke.
But, these are not the only issues facing the industry or affecting the recruitment and retention of staff. There is also the issue of staff safety, an area that the waste industry has long struggled with, and one that has received increasing attention from operators and fleet managers in recent years.
Many attendees reported installing CCTV and vehicle camera systems for added safety and review of incidents. 'What else is being done to safeguard and maintain driver safety and wellbeing?' asked Ann-Marie Knegt.
'Cameras can be used proactively,' argued Michael Colbourne. 'If you monitor near-misses you can put measures in place to ensure these types of incidents don't happen again.' Telematics can also be used to identify danger hotspots in specific areas or routes so preventative actions can be taken, Ian Bourton added.
Other measures include random drugs testing. 'There is a bigger issue with drugs than drinking,' said Phil Clifford. 'We also conducted occupational health checks every year.'
'On the back of the Glasgow incident, we realised that no medicals were required until the drivers reached 45, and then only every five years,' said John Steeds. 'So, we introduced a new scheme whereby we paid drivers to go to the doctor and have the D4 filled in by their GP every year. This was done by their own GP as they would know their full medical history.'
Biffa has introduced a mobile wellbeing service with a van that travels around the company's workshops and assesses staff on a voluntary basis, while O'Donovans Waste Disposal put all staff through a wellbeing programme this year. 'They attended the sessions in small groups and talked about the day-to-day triggers for stress when driving around London. As part of the course they were also given methods for coping with and recognising triggers,' commented Richard Clarke.
The City of London has gyms in its workshops, which some staff use, and Hackney offers wellbeing support for employees, however, Norman said that there is less participation from within the council's waste and transport departments.
Health and wellbeing have a place in the wider issue of staff shortages. Recognising the pressures of the job and the stresses it can cause – and providing staff with the means to deal with these – will only become more important as younger generations come through the industry who place more emphasis on mental health and work/life balance. And measures that improve staff wellbeing are part of the wider story that needs to be communicated.
The need to 'sell the journey' was one of the key takeaways from the discussion. While there may be challenges, as there are in any industry, there are also many positives to a career in fleet management and this story is simply not being told. Summing up their thoughts at the end of the session, there was real energy among participants to act on the areas of concern and work together to create an image of the industry that is attractive to those entering the workforce.
Steve Lea from Biffa talked about targeting schools and colleges with positive messages while Michael Colbourne from Veolia suggested that organisations should take advantage of the young people who have already joined the industry to talk to those coming through the school system about their experiences and present their view of fleet management.
'The biggest thing is training, educating, and nurturing,' said Phil Clifford. 'We need to develop a career framework that can be sold across the industry nationwide so that colleges can offer more support.'
Can industry bodies be more proactive in promoting the industry wondered Norman Harding? 'What about a documentary about the industry that sells the story in the right way and educates the public about the waste industry and what would happen if it isn't managed properly?'
'We also need to use social media to our advantage instead of seeing it as a threat,' said Ann Marie Knegt. 'We need to look at other sectors and learn from their strategies for the recruitment and retention of staff.'
'This is a national issue rather than a local one,' finished John Steeds. 'We are all in this together. Unless we work together to promote the industry the situation will only get worse. We need to tackle this together.'
About the SOE
The Society of Operations Engineers (SOE) is a professional membership organisation for engineers. It represents around 18,000 individuals and organisations, offering guidance and support for anyone involved in engineering in three sectors: road transport, plant, and engineering surveyors. SOE works towards promoting best practice, technical knowledge and safety in these sectors and is committed to progressive engineering. The Society promotes safe, efficient, and environmentally sustainable operations engineering through the support of health and safety initiatives, a commitment to the professional development of members and by influencing legislation and design. 'The roundtable has given us a real insight into the challenges facing operators working in public and commercial sectors of waste management,' said the SOE's Francis Mercer. 'Recruitment and retention of both drivers and mechanics, emissions, and noise restrictions are all important issues. We will liaise with those who attended and with our wider membership about how the SOE might be able to help provide solutions.'