Hydrogen is set to play a major role in our efforts to reach net zero by 2050. As well as listing hydrogen as a key pillar in its 10-point plan for a green industrial revolution, the Government points to its potential in its recent strategy announcement: 'Bus Back Better'. It is also providing funding through the £120m Zero Emission Buses Regional Area (ZEBRA) scheme.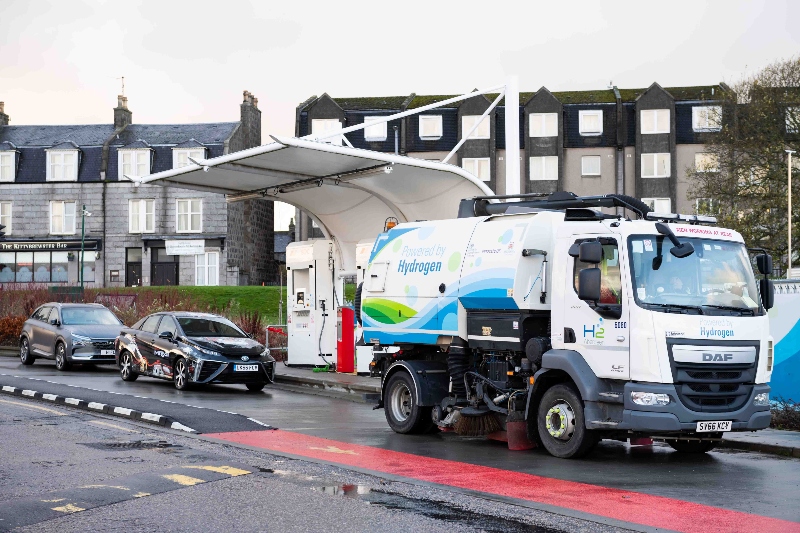 Councils and local authorities are key to helping the UK reach net zero by investing in hydrogen infrastructure to decarbonise transport hubs – from bus fleets to service vehicles and refuse trucks. Forward-looking councils are already converting fleets to hydrogen – but if you're not sure where to start, here's a quick guide to hydrogen infrastructure.
Vehicle types
More and more hydrogen vehicle types are becoming available, from buses and cars to refuse trucks, road sweepers, gritters and vans. Hydrogen is especially suited to large and heavy electric vehicles, as it avoids the need for bigger batteries, offers a similar range to diesel and has a fast and familiar refuelling process.
Size and funding options
You can start your journey to zero emission local authority fleets with a single hydrogen refuelling station large enough for about 10 buses and a small fleet of council vehicles. Or you can join forces with users to build a shared refuelling facility, and dramatically bring down the price of hydrogen. If you want to start small and build as demand increases, that's no problem either. You can take a modular approach to the design and build of your refuelling station.