The Multihog CV Sweeper is a T2 type approved tractor with Stage V engine emissions (the cleanest available of its class) and enters the market with the highest possible EUnited PM10 and PM2.5 rating available, showcasing its superior suction performance from the start.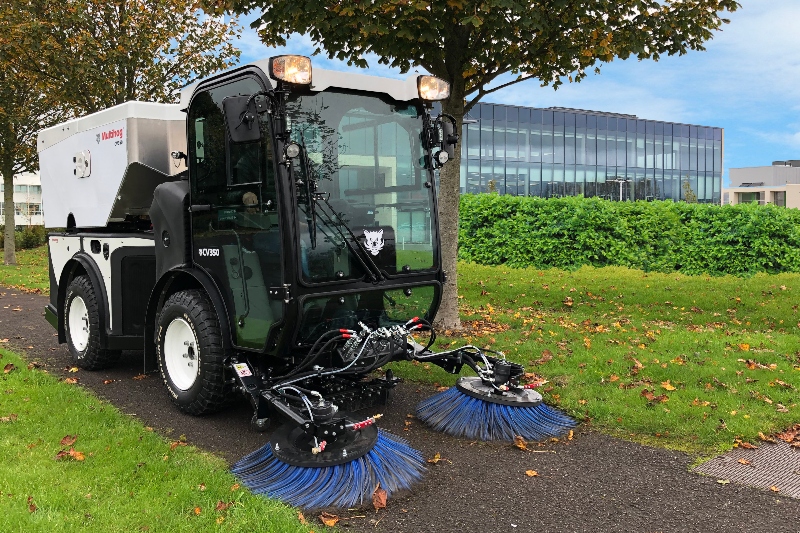 This dedicated all-terrain vehicle can climb kerbs and steep slopes with ease making it the ideal all-rounder with excellent access due to its narrow 1.2m width and centre pivot drive for added manoeuvrability in urban environments such as city centres, car parks and parks.
While the smooth drive system with independent 4-wheel spring and damper suspension and multi-disk breaking makes the Multihog one of the most comfortable rides available, the cab also boasts excellent ergonomics with a high back air suspension driver seat, heated base and back support with adjustable lumber support, head rest and storage.
The driver can switch from sweeping to drive mode at the touch of a button while the automated sweeping system allows for ease of use. Brushes and arms can also be controlled independently up to a width of 2350mm.
To continue reading visit the LAPV magazine or subscribe for free.