Local authorities are on the front line of climate action, and Oxford City Council is determined to address the climate emergency and create a cleaner, more sustainable future for the city's citizens.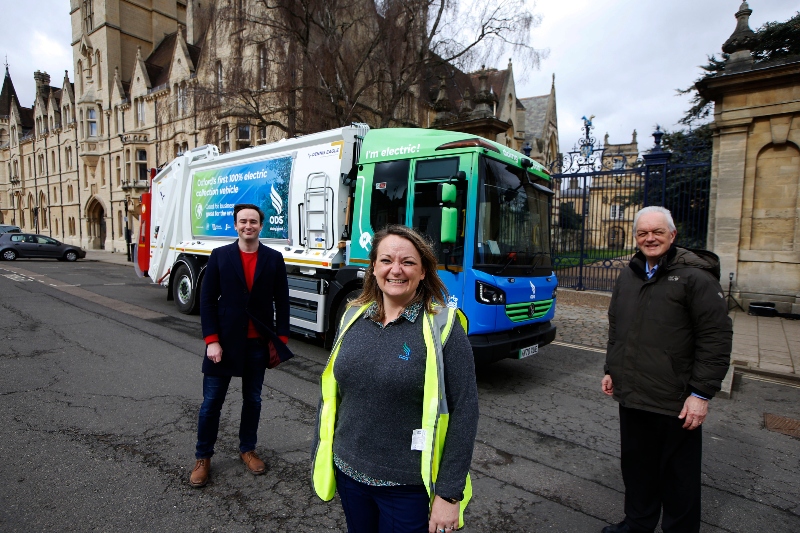 Earlier this year, the council announced its ambition to make Oxford a net zero city by 2040, a full decade earlier than the UK Government's 2050 target. Leaders from the city's universities, institutions and businesses have backed the move and joined a Zero Carbon Oxford Partnership to help turn ambition into reality.
Zero Emission Zone
Tackling emissions from transport is a critical part of these plans, and Oxford will be one of the first places in Britain to introduce a Zero Emission Zone (ZEZ) when our pilot scheme gets underway – currently planned for August 2021. The scheme aims to reduce toxic air pollution levels and help tackle the climate emergency by restricting polluting vehicles from key city centre streets during the day. Those who drive polluting vehicles into the zone will be charged a fee, with the level of the charge dependent on how polluting the vehicle is. Zero emission vehicles will be able to enter the zone for free.
The ZEZ is one of a number of measures we are taking to encourage the adoption of electric vehicles (EVs) amongst residents and businesses. Other measures helping to kick start an EV revolution in the city include the world-leading demonstrator project, Energy Superhub Oxford, which is not only helping to electrify the council's fleet, but also delivering massive amounts of power for EV charging to key locations around the city.
Energy Superhub Oxford
Energy Superhub Oxford is pioneering an integrated approach to decarbonising power, transport and heat to accelerate Oxford's zero carbon journey. The £40m project is being delivered by a consortium of partners, including Oxford City Council and Pivot Power, part of EDF Renewables.
This public-private collaboration is combining new technologies and business models to showcase a powerful network of rapid EV charging, hybrid battery storage, low carbon heating and smart energy management. The aim is to transform how people power their lives, from travelling to work to heating their homes, and make sure everyone prospers from the energy revolution.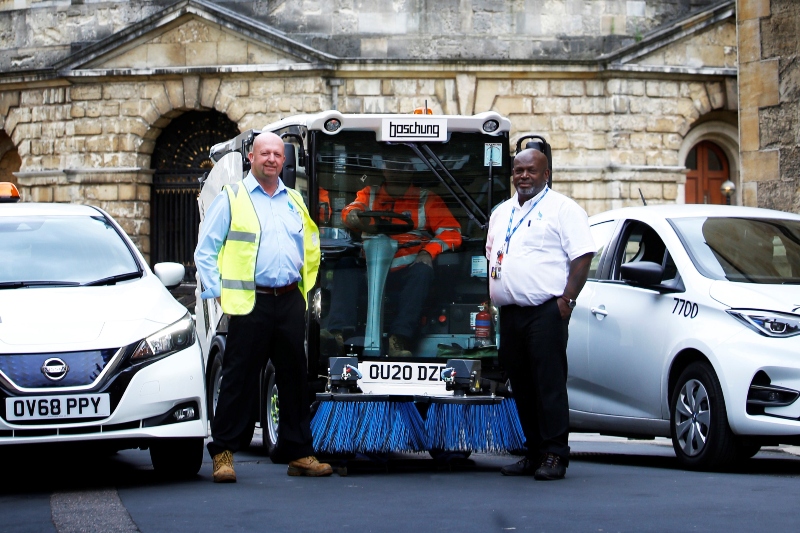 Fleet electrification
Energy Superhub Oxford is also helping the Council and ODS – our wholly-owned company – to deliver the target of electrifying 25% of our 330-strong vehicle fleet by 2023. Thanks to funding from the project, we're well on our way, with almost 60 EVs on the road.
We've got everything from cars and vans to JCBs, tippers, road sweepers and our first all-electric refuse collection vehicle. The response has been fantastic, from our staff and the public, but it has had its challenges and has been a learning experience on the way.
What we would say to any organisation embarking on their fleet electrification journey is to be clear about what you're trying to achieve, prepare strategies in advance and consult with staff. Whether your goal is to cut carbon, improve air quality, meet policy objectives or deliver cost savings, knowing this will help to determine which route you take and the decisions you make.