The COVID crisis has had a significant impact on municipal workshop and vehicle provision. The pressure of increasing waste and recycling volumes, combined with staff and skill shortages, and the forthcoming decarbonisation of fleets, are all factors that are pushing councils to reconsider the way they are maintaining, as well as sourcing, their fleets.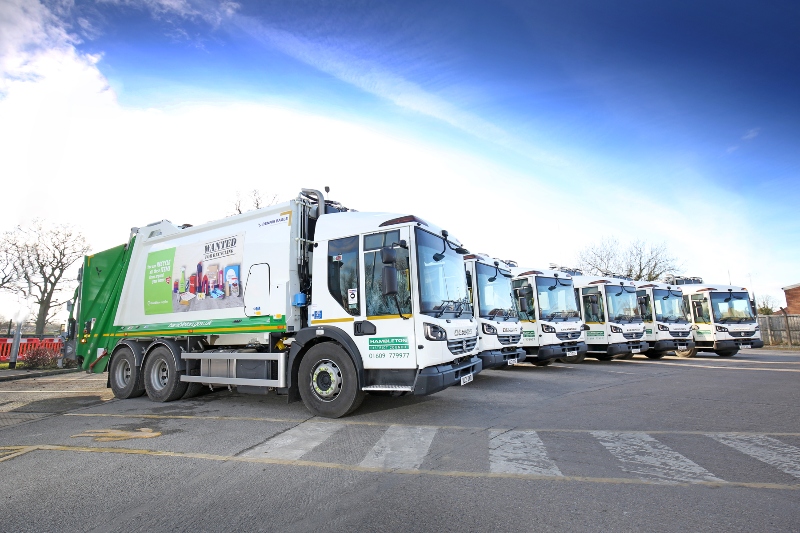 Local authority vehicle partners, contract hire, fleet management and workshop experts Specialist Fleet Services Ltd (SFS) work with a wide range of councils across the UK helping them to maximise the efficiency of their vehicle assets and their depots to improve and sustain effective front-line services.
SFS was established nearly 30 years ago and is widely recognised for its reliability, professionalism, and enviable customer retention rates. A significant proportion of its current client base are now on their third or even fourth consecutive contract and have been with the company for over 15 years.
Alongside the specification, sourcing and supply of a wide range of specialist and commercial vehicles, SFS also provides workshop management expertise. Services range from the implementation of fleet management software and systems for the scheduling of vehicle servicing, compliance, and repairs, to the TUPE transfer of staff, the recruitment of new employees, setting up apprenticeship schemes, investing in new equipment and expanding, or even building from scratch, new workshops.
Bob Sweetland, Managing Director, SFS said: 'We find that budget restrictions and a focus on the delivery of frontline services rather than the maintenance of municipal fleets has led to a general under-investment in depots across many local authority areas. As a result, council workshops are commonly under-resourced both in terms of equipment and staffing. It can be particularly difficult for councils to attract new recruits when they can often earn more working within the private sector.'
As with the current driver shortage, the pandemic has served to further exacerbate the situation.
Mr Sweetland added: 'Councils continue to struggle with the absence of staff during the current pandemic especially when whole teams need to self-isolate. We have encountered situations where workshops we run for customers have lost 100% of staff members for this reason. If these were council-run workshops the facility would need to close, causing a detrimental impact on the delivery of essential services such as waste collections due to the lack of vehicle servicing and repairs.
'However, with our resources we were able to send in a team to deep clean the facilities and provide mobile engineers to keep the workshops up and running.'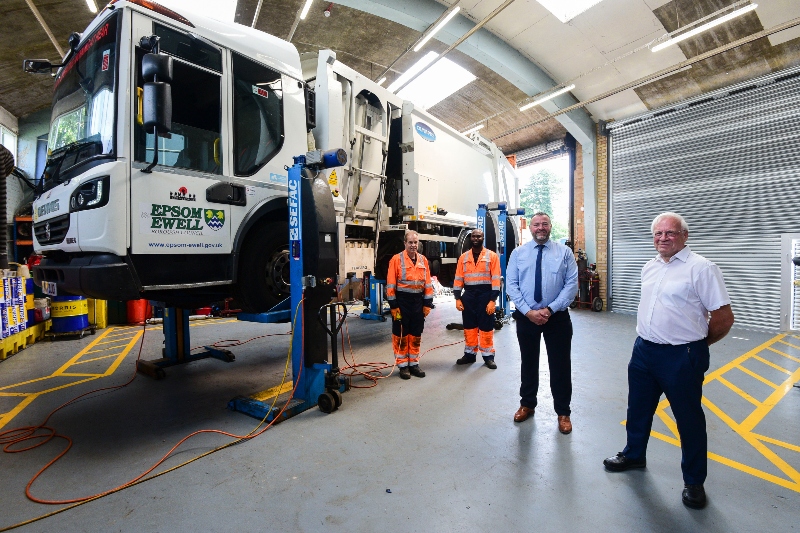 SFS runs its own network of workshops across the country, as well as a team of mobile engineers and has its own short-term municipal vehicle hire division, CTS Hire, to support its customers. CTS Hire has a fleet of around 200 vehicles available for hire, featuring the latest low carbon emissions technology and comprising refuse and recycling vehicles, caged tippers, hook and skip loaders.
With such significant resources at its disposal SFS can deal with all eventualities for its municipal customer contracts, including providing spot hire vehicles to plug any seasonal gaps, and additional engineering expertise as and when needed.
In keeping with its reputation for high standards of customer service, SFS remained fully operational throughout the pandemic, not losing a single day's service. SFS customers were always supported. Vehicles were well looked after and able to stay operating for the long shifts that were required to carry out collections.
Caroline Roffey, Head of Street Scene Services, Hinckley & Bosworth Borough Council: 'It has been a very challenging time indeed and we've had to work our fleet of vehicles extra hard to cope. We've been collecting up to three times the usual volume of waste and recycling, so we needed to keep them running for longer. Thankfully the SFS engineers in the workshop have carried on working as normal throughout the pandemic, keeping the vehicles in excellent condition with preventative maintenance as well as carrying out any minor repairs quickly.
'Not only are we saving money by using contract hire we are really pleased to continue our relationship with SFS. We know we can rely on them not just to keep our fleet running during normal times but also to step up in times of crisis to help us meet any unexpected challenges. Their support has proved invaluable during the pandemic and in helping us adapt to the "new normal". Looking further into the future we have a partnership that will ensure we are ready to meet any new developments.'
As well as assisting with emergency situations and maintaining staffing levels, contract hire and outsourcing workshop provision offers many other benefits, such as facilitating proactive maintenance to keep vehicles running at their optimum for longer, giving councils the opportunity to fully consider emerging technologies before taking the plunge.
Mr Sweetland: 'Many councils are still not ready to convert their entire fleet over to electric or alternative-fuelled vehicles, due to the lack of availability of suitable and affordable technologies, and the need to create a suitable infrastructure to operate these vehicles on a mass scale. Fleet Managers are generally hedging their bets by either taking new diesel vehicles for shorter periods or more commonly by extending the life of their current fleet whilst they investigate new technologies until the time is right to transition.'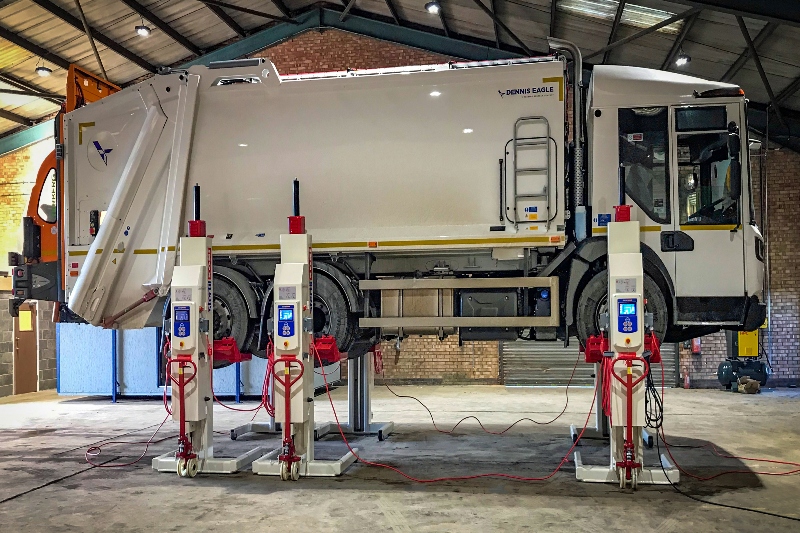 Running vehicles for longer can prove very expensive with rising repair costs and increased VOR time. This can be avoided with proper maintenance, but that often means increasing workshop capacity, investing in new or better equipment and training staff. This is time consuming, expensive and inevitably distracts councils from their core role of service delivery.
'As part of our contract hire agreements we can develop, expand and refurbish council workshops,' Mr Sweetland said. 'During the pandemic we invested in three local authority workshops to increase capacity, improve operational efficiency, and maintain vehicles more effectively. The customers are delighted as they now have better equipped depots and more capacity to maintain vehicles.'
SFS reports a definite upward trend by local authorities outsourcing their workshop and maintenance services.
Mr Sweetland concluded: 'There will be a lot of changes over the next four or five years as fleets transition to alternative fuel sources. The decisions that are made will have a major impact on what kind of provision is needed to support and maintain these vehicles. Charging infrastructure in the case of electric vehicles is a major area of focus, and we are working with a number of partners to help prepare our customers.
'If councils decide to look after their fleets themselves, they will need to make sure they have this infrastructure in place as well as the correct equipment to service a new vehicle technology. They also need to be able to recruit, and retain, staff as well as provide the necessary ongoing training to keep vehicle technicians up to speed. It's going to be a challenging but exciting time.'
This article was originally published in the autumn issue of LAPV. For a free subscription to the magazine, sign up here.