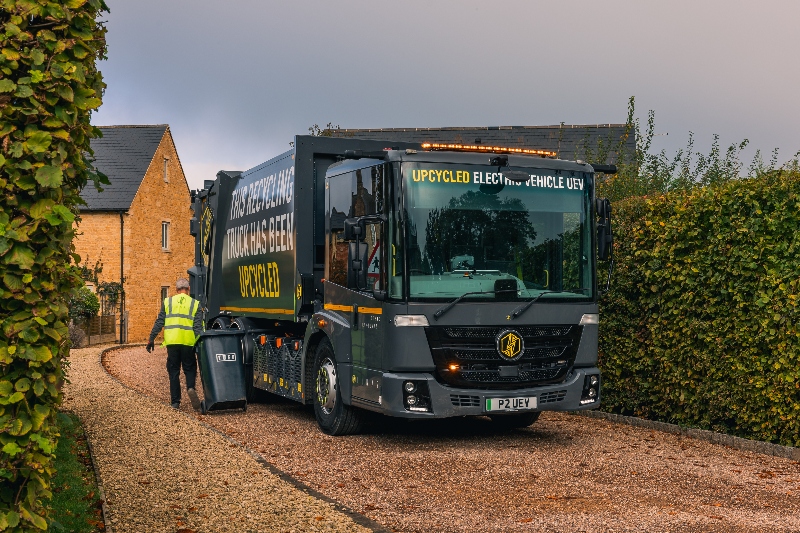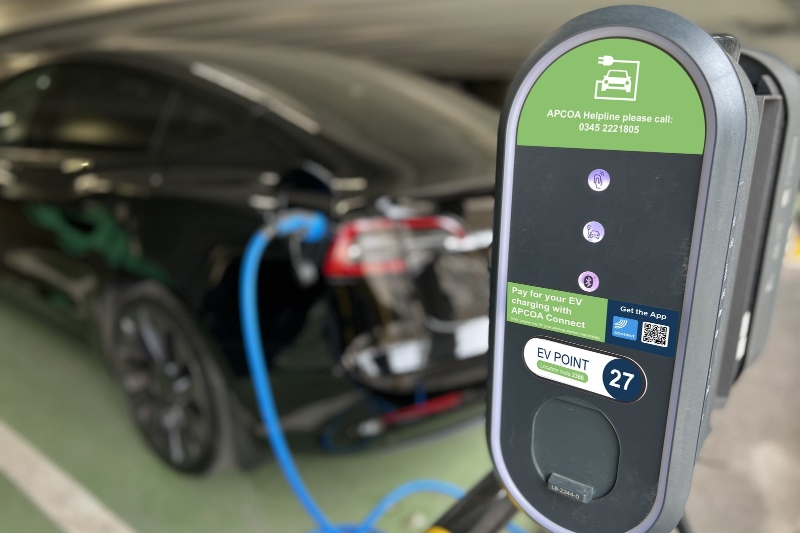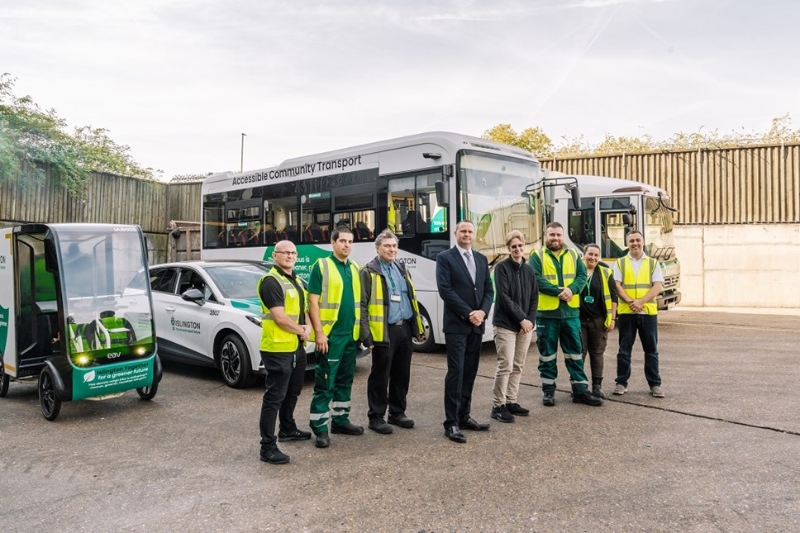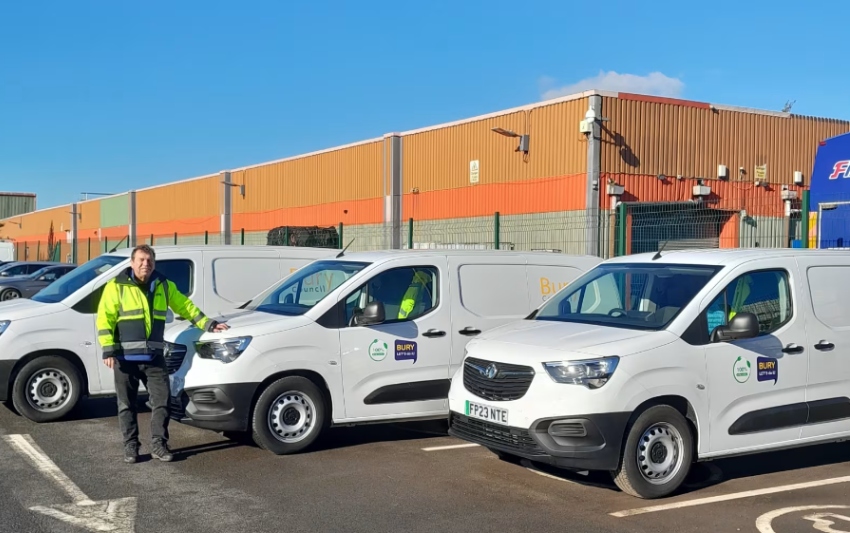 Bury switches to electric
31/10/2023
Bury Council has taken delivery of 10 electric vehicles, which will replace old diesel versions.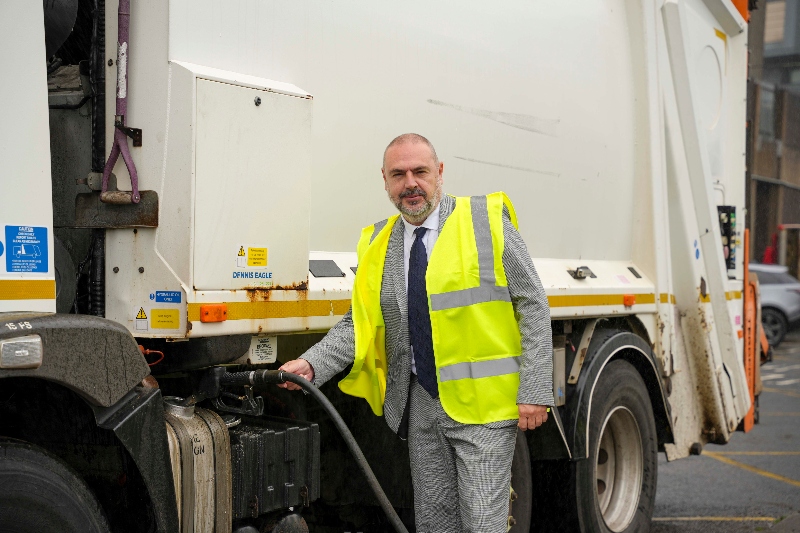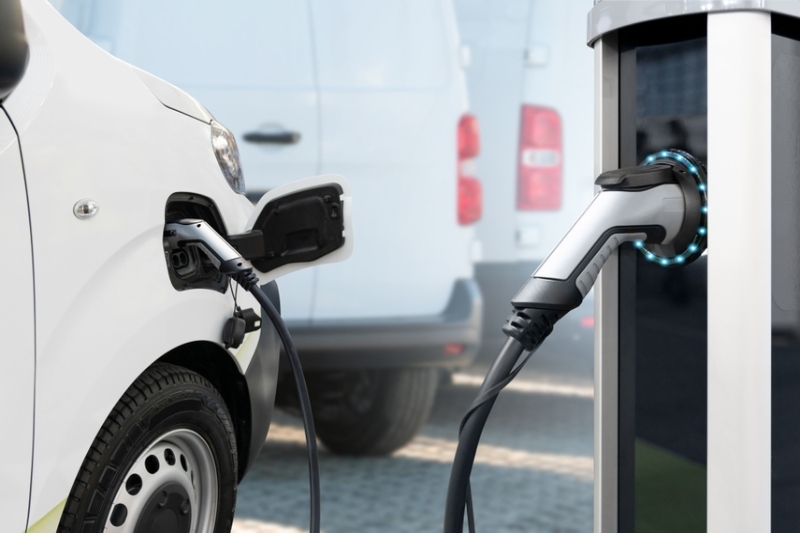 Costain and Swindon BC work together to decarbonise depot
20/10/2023
Infrastructure solutions company, Costain, will use its expertise in sustainability to create a blueprint for the decarbonisation of operations at Swindon Borough Council's largest facility, the Waterside Park depot.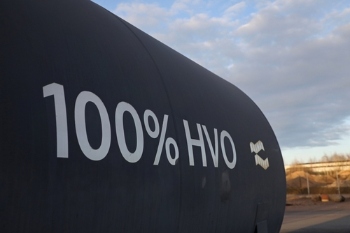 Cumberland launches HVO trial
13/10/2023
Carbon-cutting steps are being taken by Cumberland Council to make more of their vehicles greener and cleaner.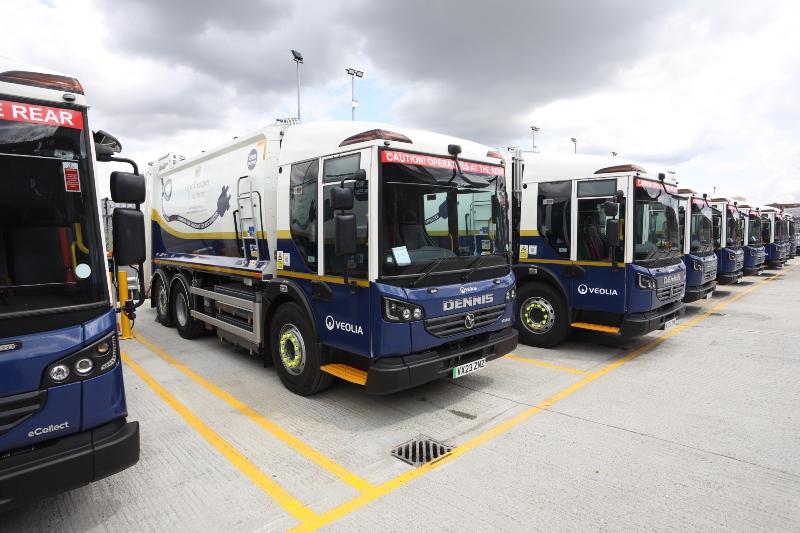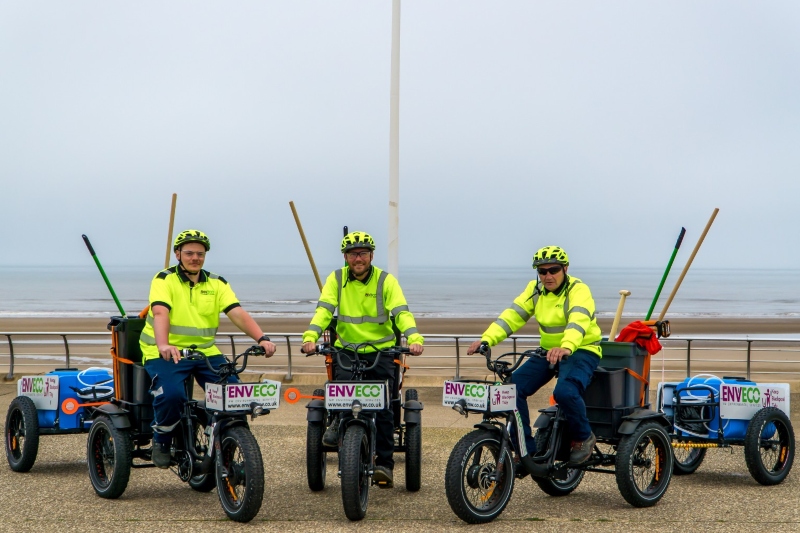 Blackpool launches fleet of tricycles
13/07/2023
Tricycle manufacturer, Jorvik Tricycles, has partnered with Blackpool Council's waste and environmental services company, Enveco NW Environmental Services, to provide them with a range of tricycles.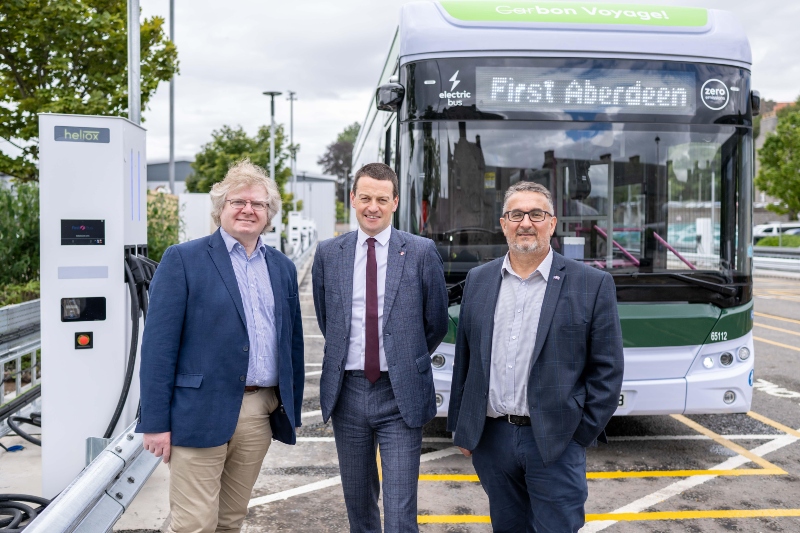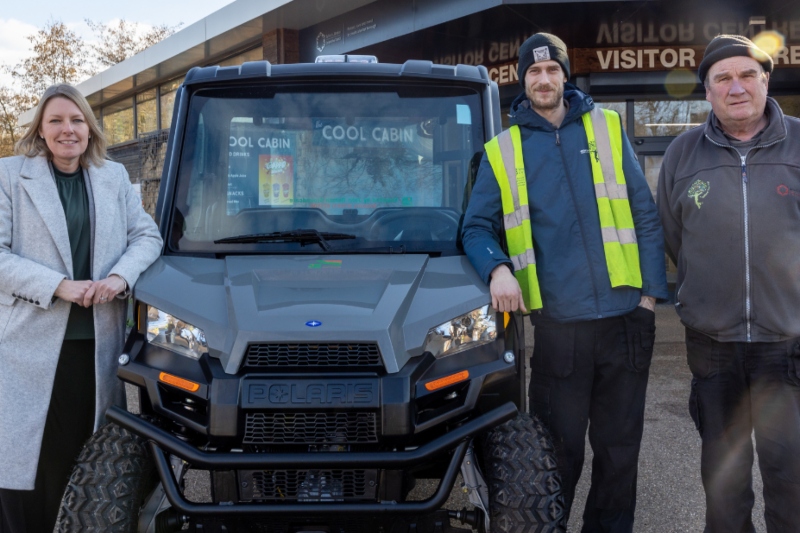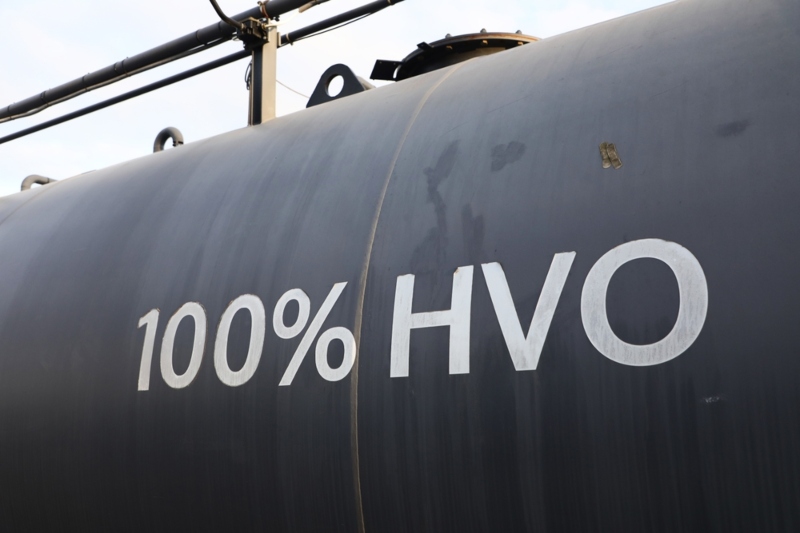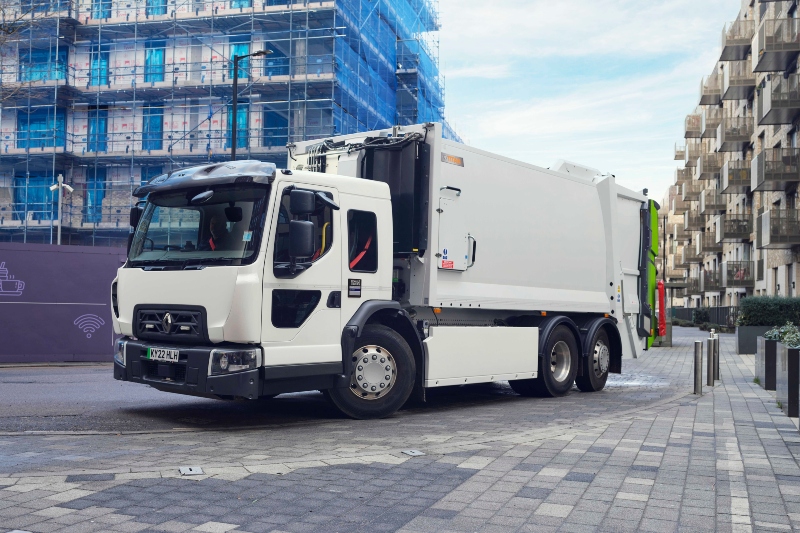 Going big like Barcelona
09/06/2023
The city of Barcelona has gone all in on electric refuse collection vehicles (RCVs). LAPV talks to Andrew Scott, head of Electric Mobility at Renault Trucks, to find out what it would take for the UK to do the same.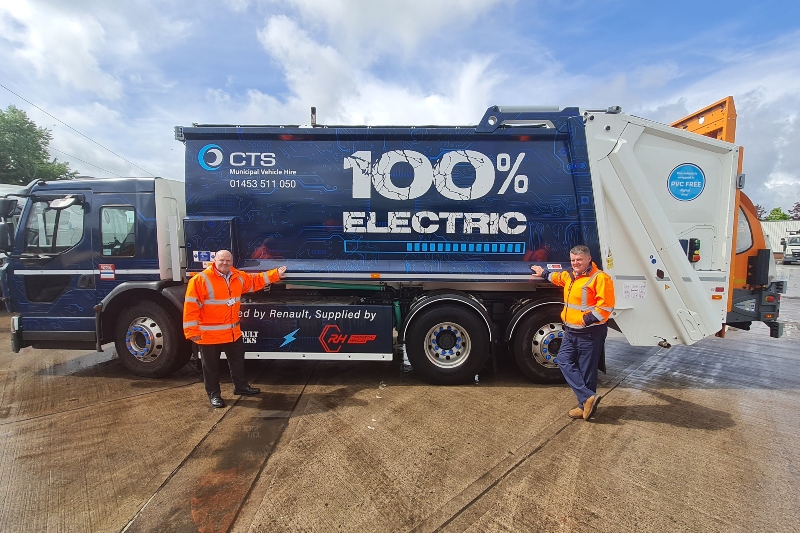 Wrexham becomes first Welsh council to trial CTS eRCV
31/05/2023
Wrexham County Borough Council (WCBC) has taken delivery of an all-electric refuse collection vehicle (eRCV) to assess how it performs against that of a conventional diesel engine, whilst collecting waste from households across the Borough over the coming weeks.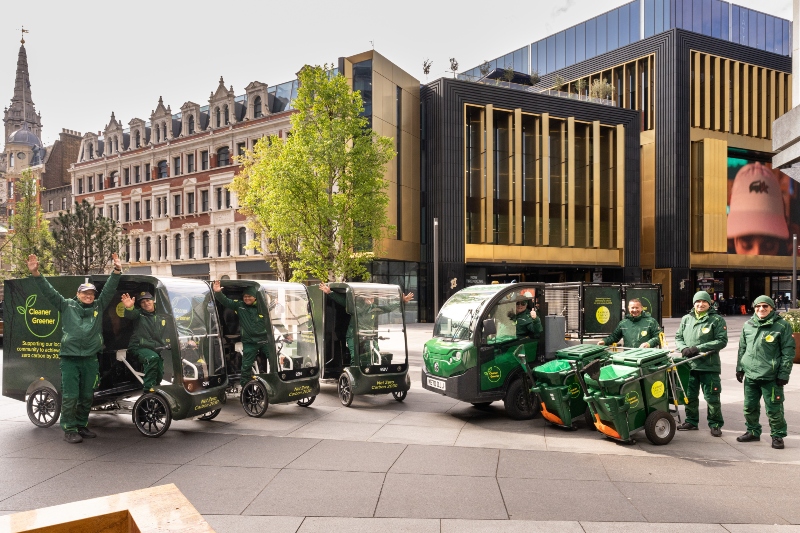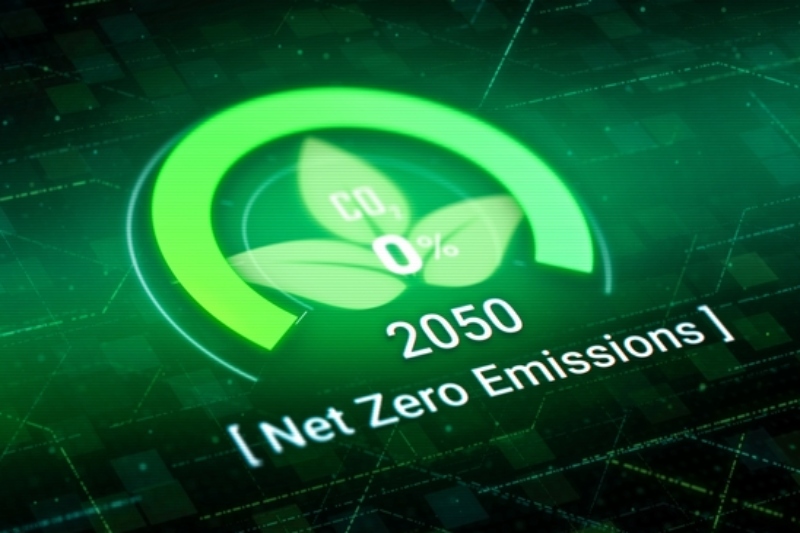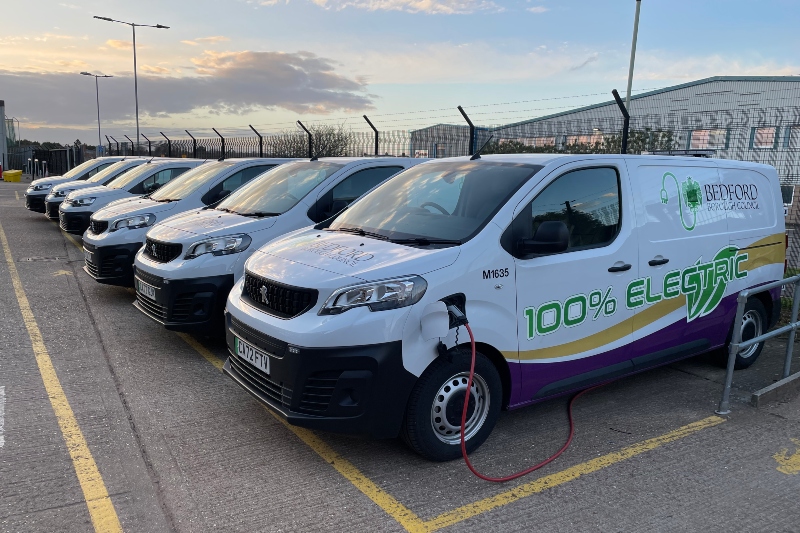 Bedford picks up 16 new EVs
02/05/2023
Bedford Borough Council has added 16 new electric vehicles (EVs) to its fleet as part of its plans to reduce its carbon emissions.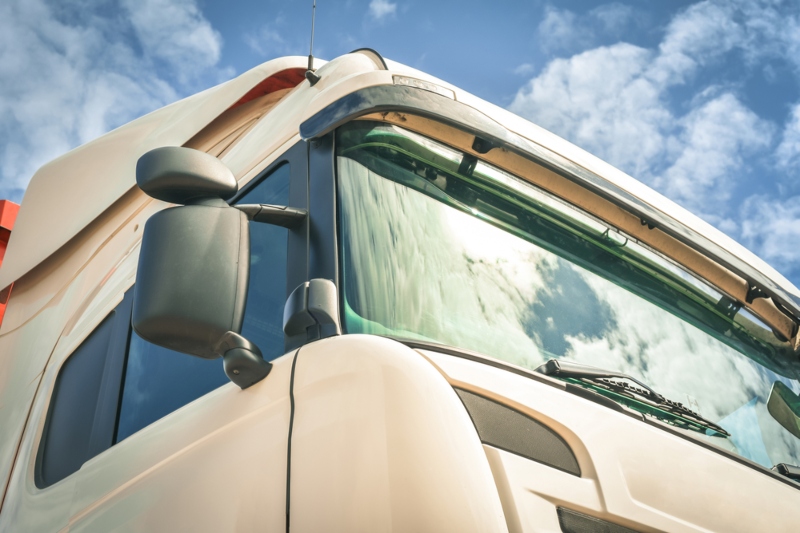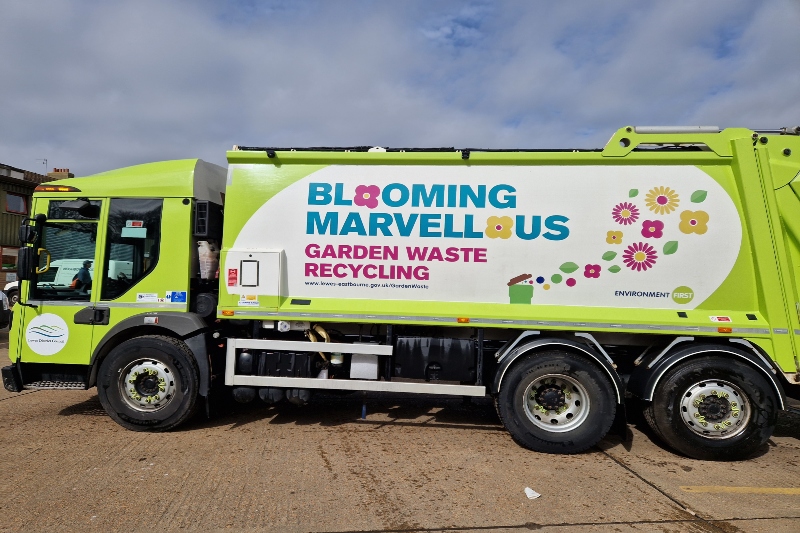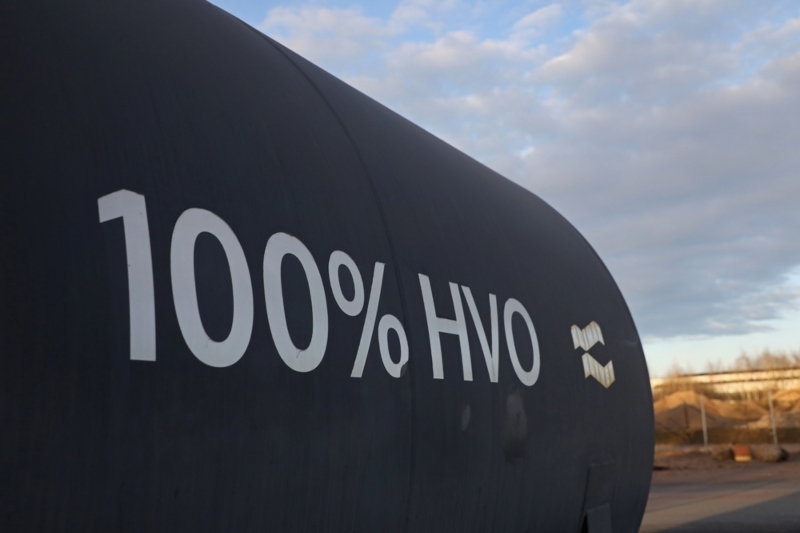 Council continues HVO drive
06/04/2023
Newcastle-under-Lyme Borough Council is putting new purchasing arrangements in place as it buys increasing amounts of hydrotreated vegetable oil (HVO).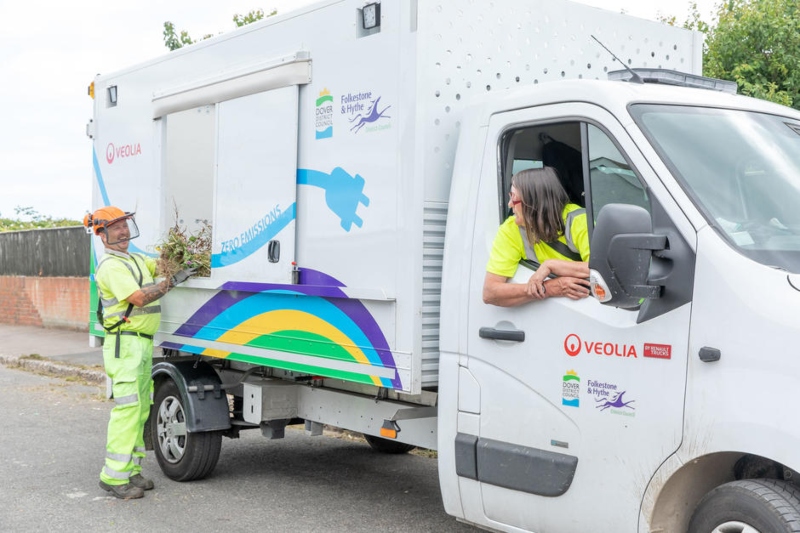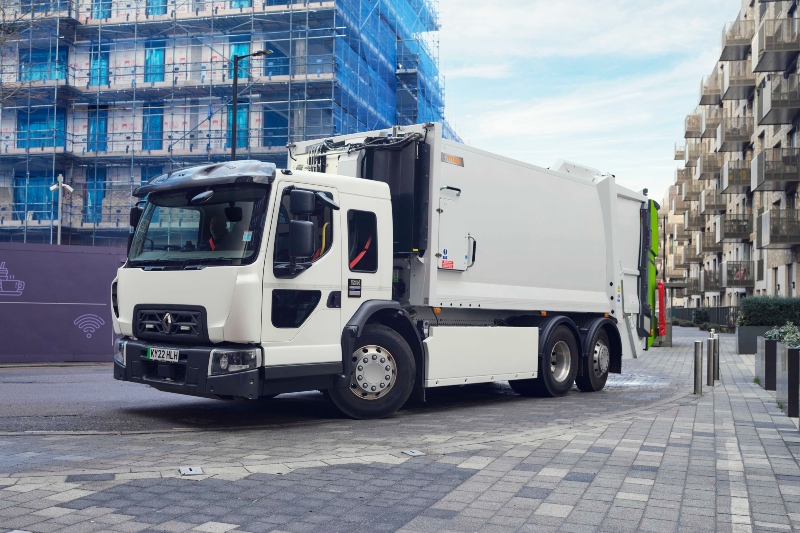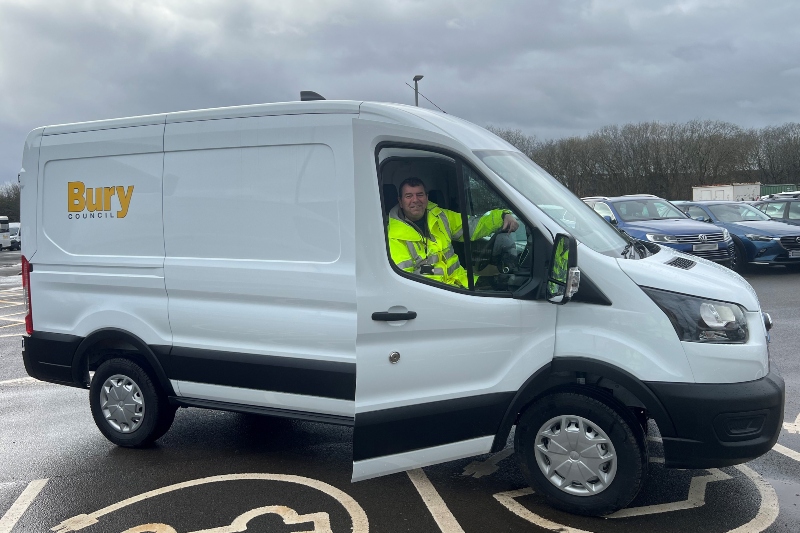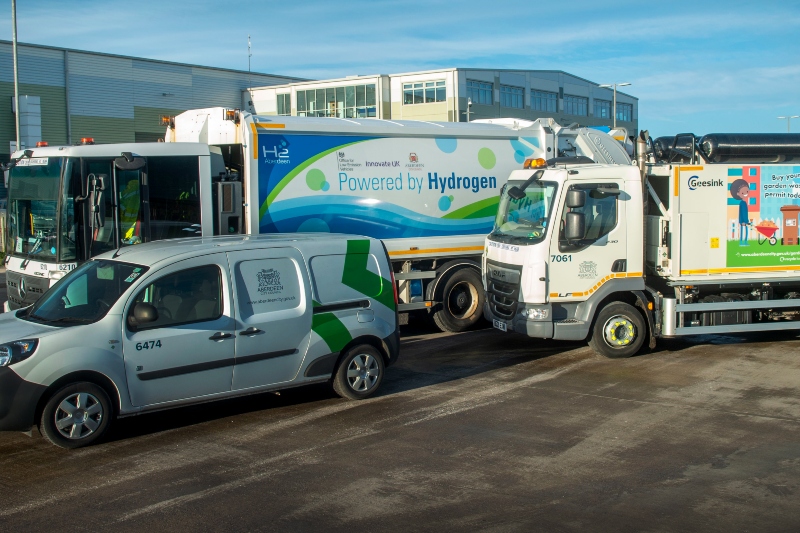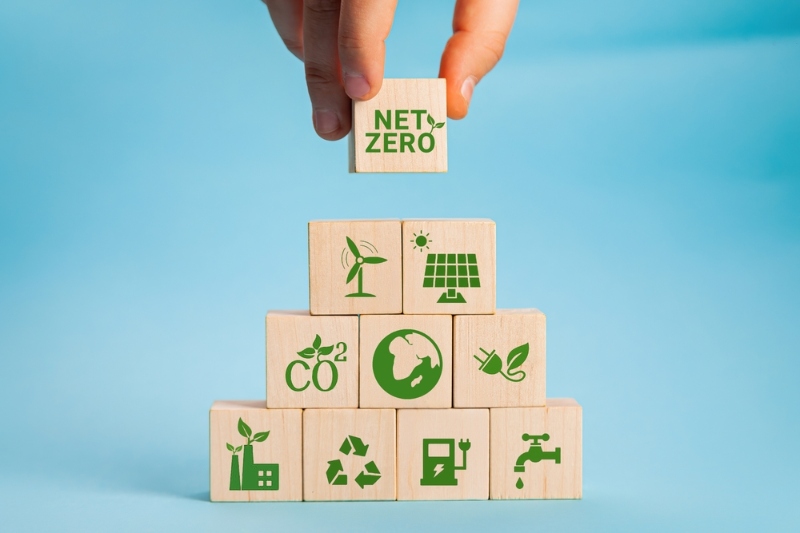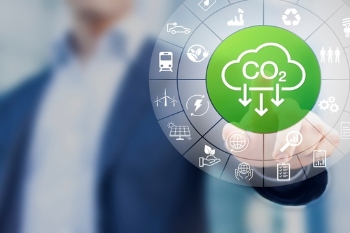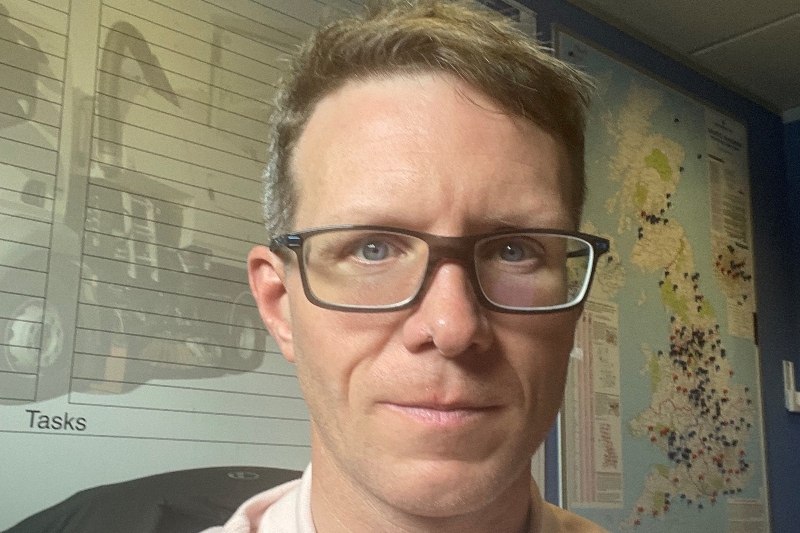 Dawsongroup emc: what is in a name?
23/09/2022
Dawsongroup sweepers has changed its name to Dawsongroup emc. LAPV sat down with sales director Paul Beddows to discuss the name change, net zero and what 'de-risking' ownership means.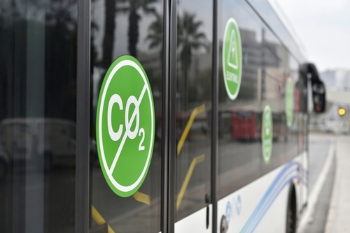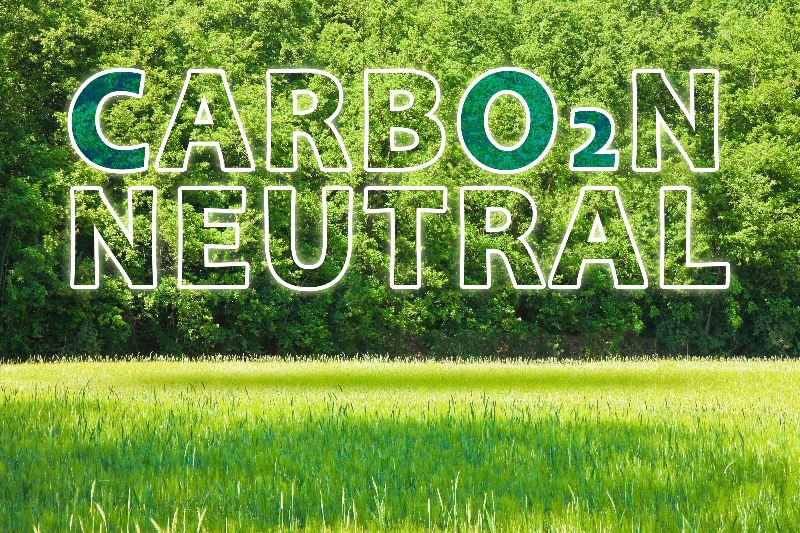 Clearing the air in South Derbyshire
05/08/2022
Allison Thomas, strategic director – service delivery, South Derbyshire District Council, discusses the council's efforts to reduce its carbon emissions, including the trial of dual fuelled hydrogen-powered refuse vehicles.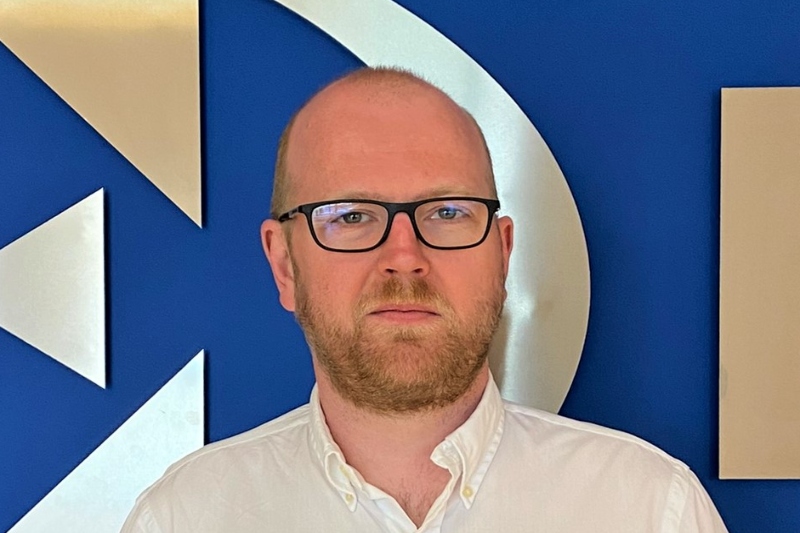 Emissions compliance and the latest solutions
28/07/2022
Improving air quality and reducing carbon emissions are top priorities for every local authority. James Thorpe, head of retrofit sales, Eminox explains how retrofit solutions can help.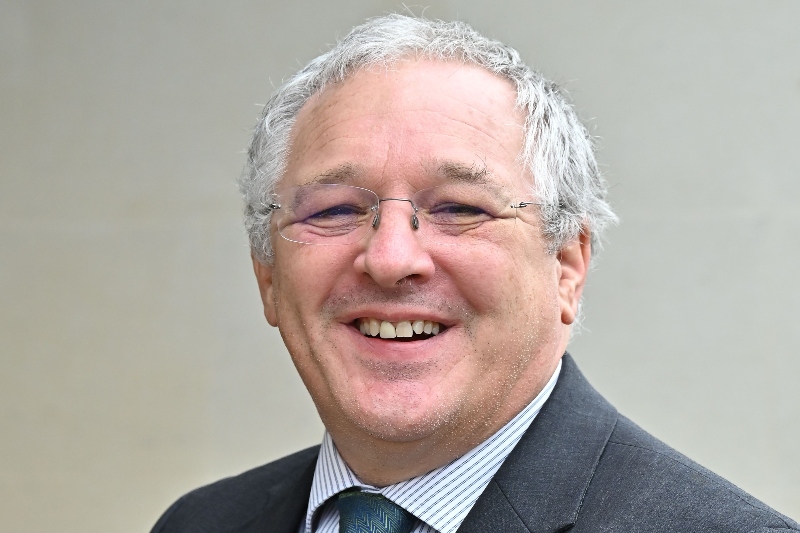 The different roads to net zero
07/07/2022
Mark Kemp, the new president of the Association of Directors of Environment, Economy, Planning & Transport (ADEPT), looks at how the journey to net zero differs from council to council, but still requires collaboration.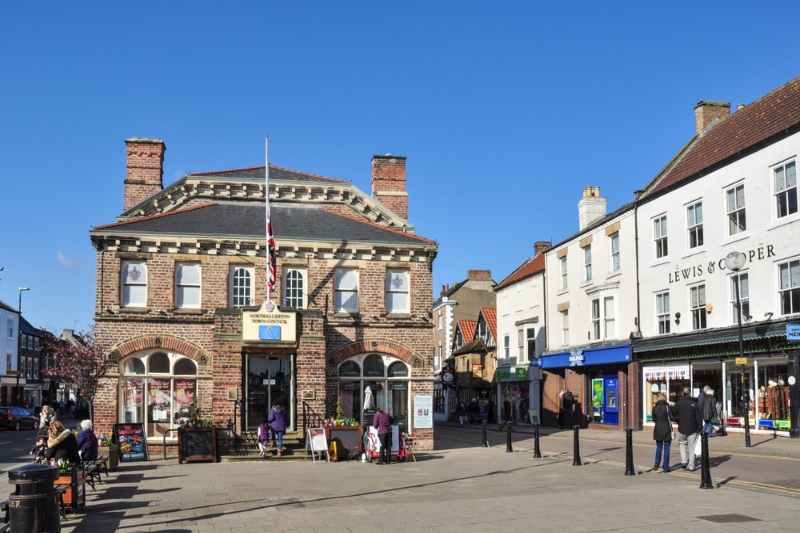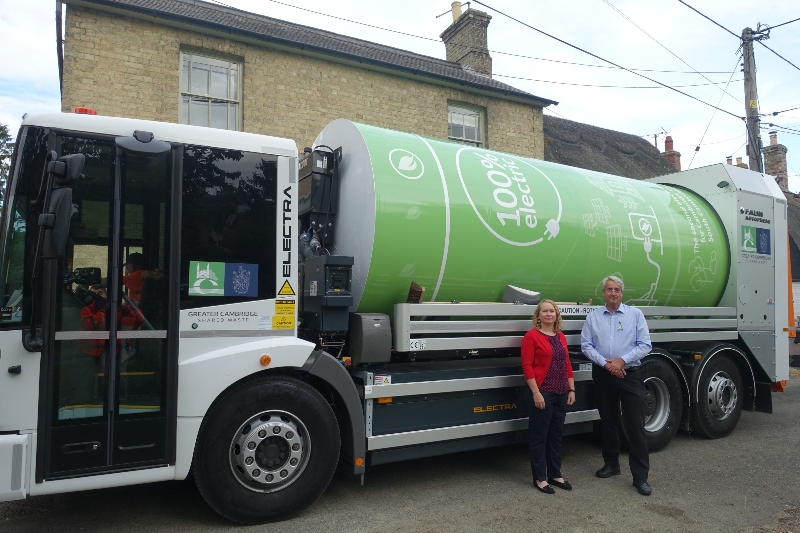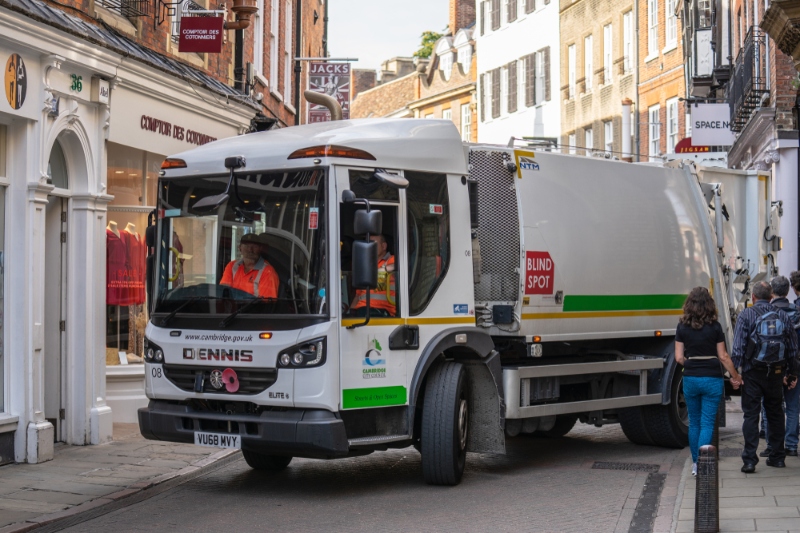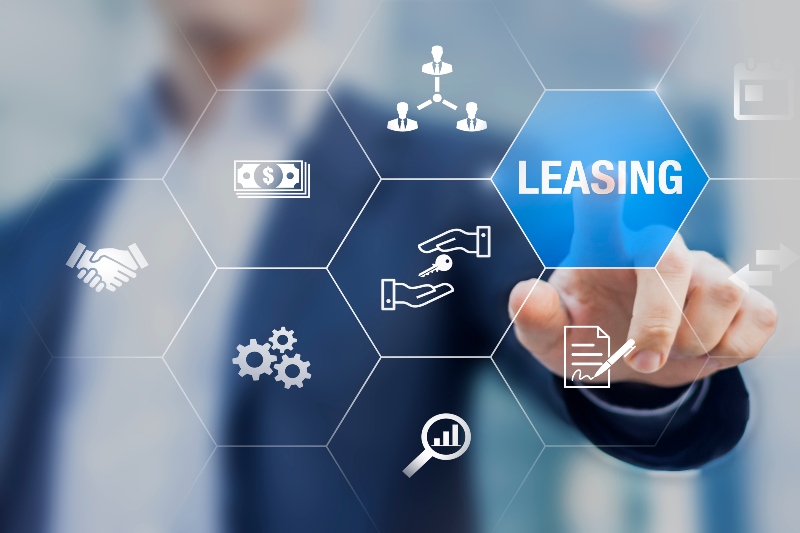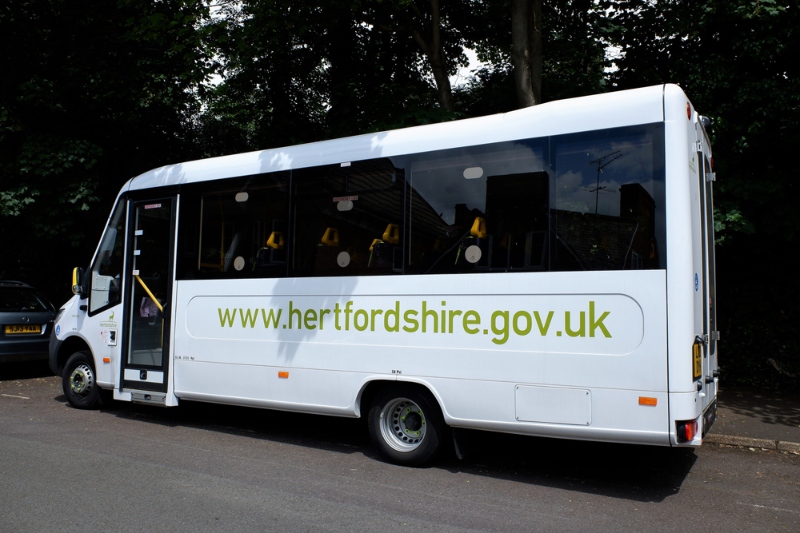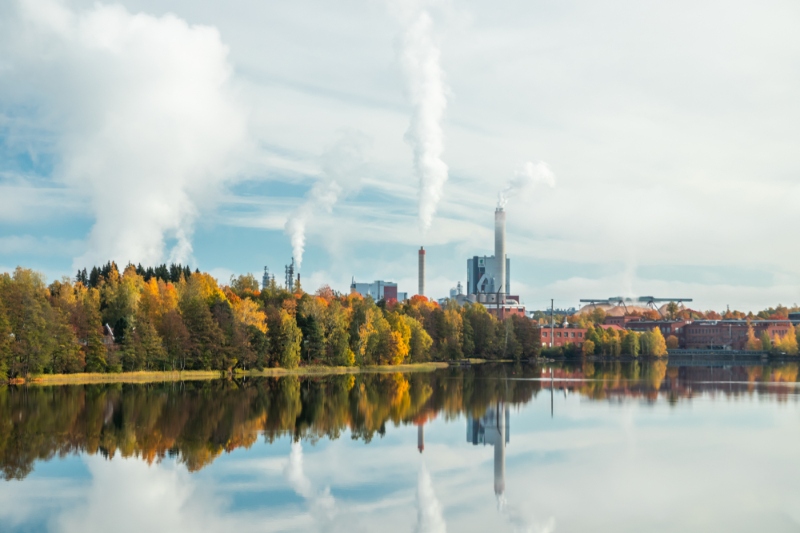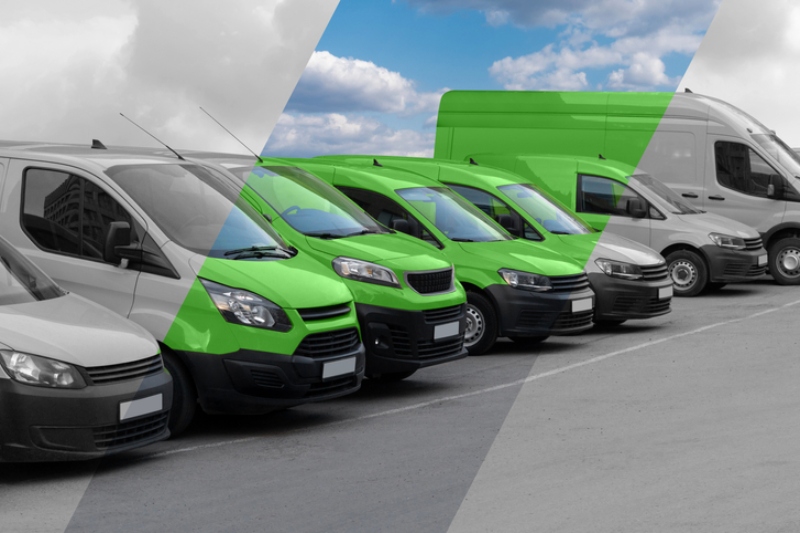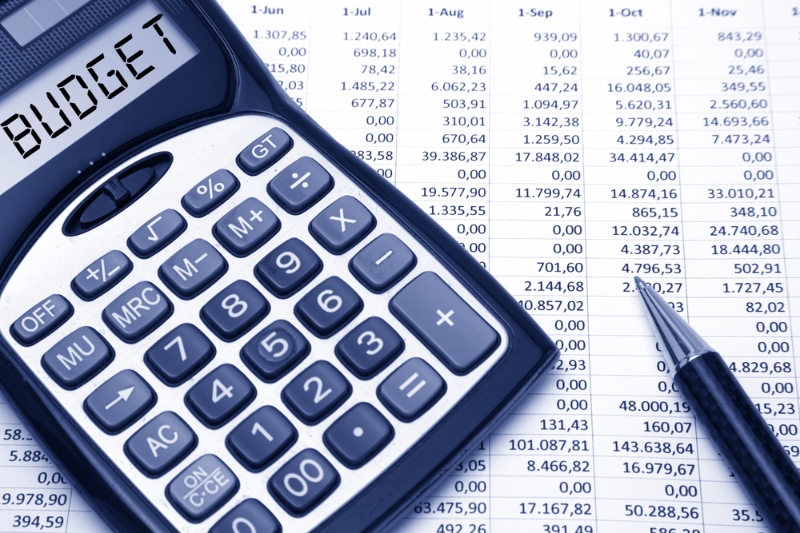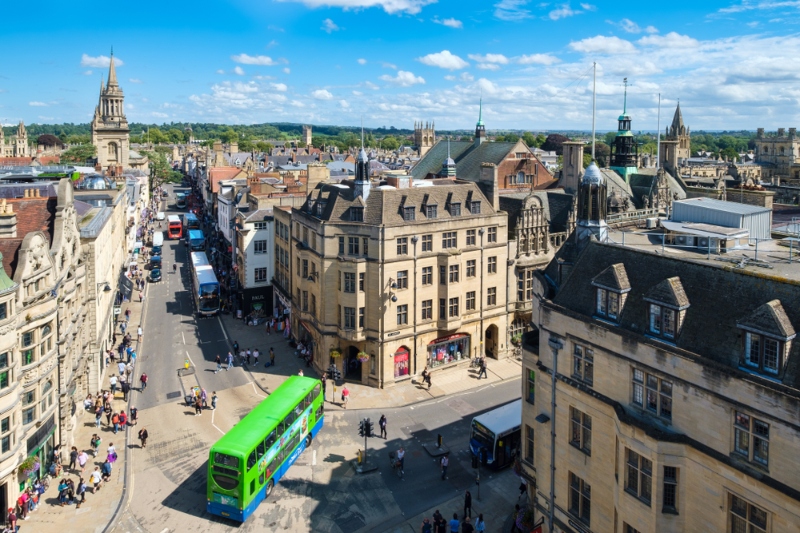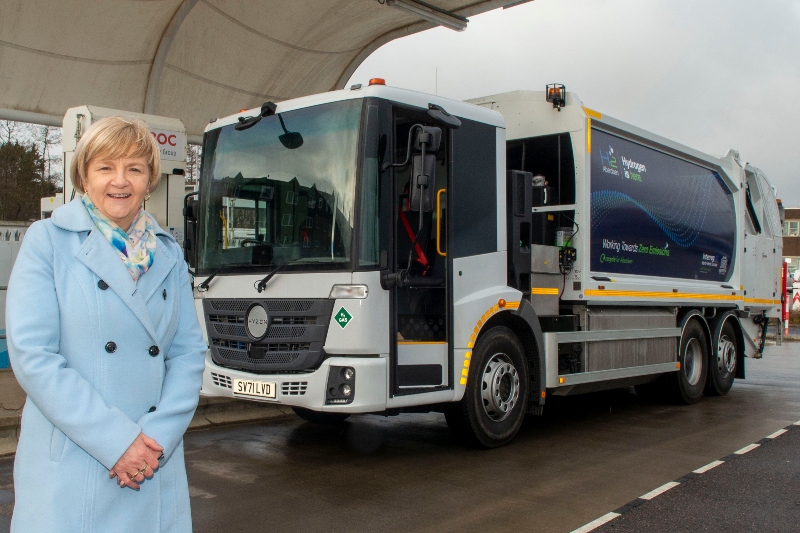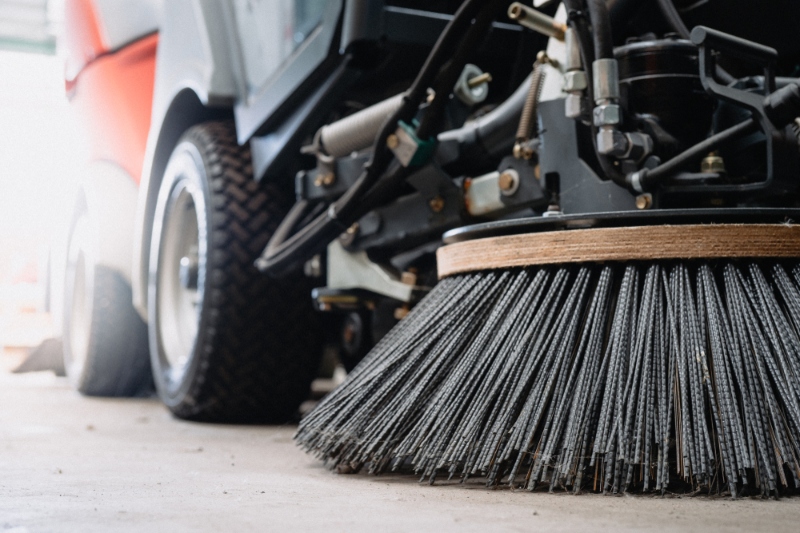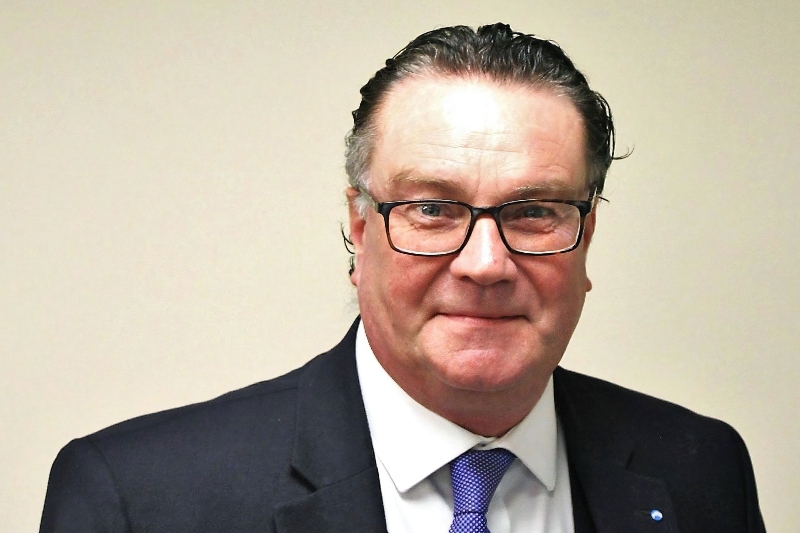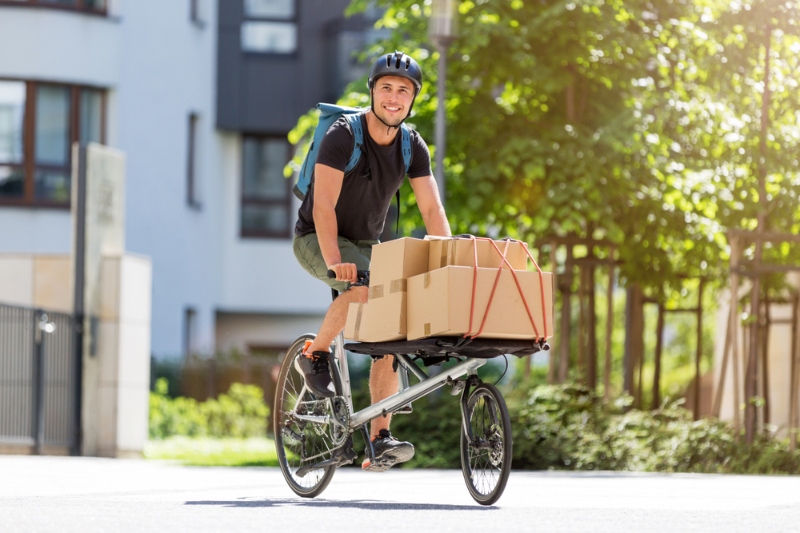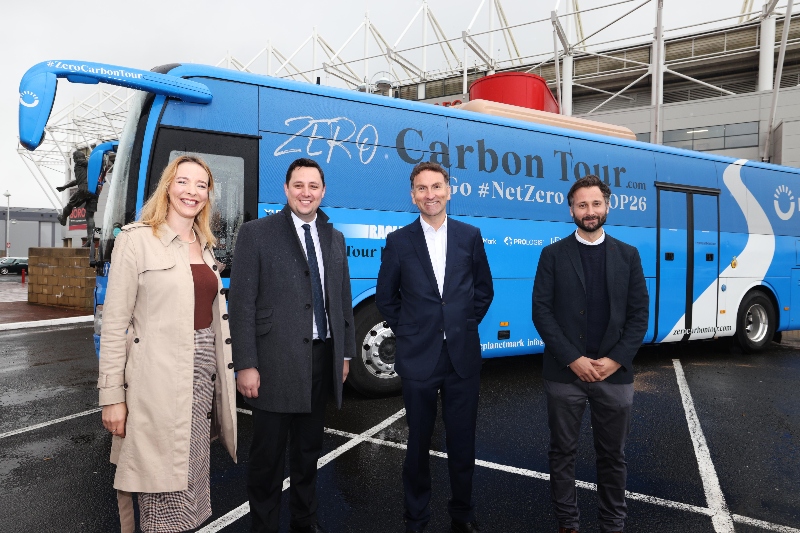 'Carbon Battle Bus' rolls into Tees Valley
22/10/2021
A 100% electric 'Carbon Battle Bus' rolled into the Tees Valley this week, just 24 hours after the region was selected by the Government to lead the UK's net zero ambitions.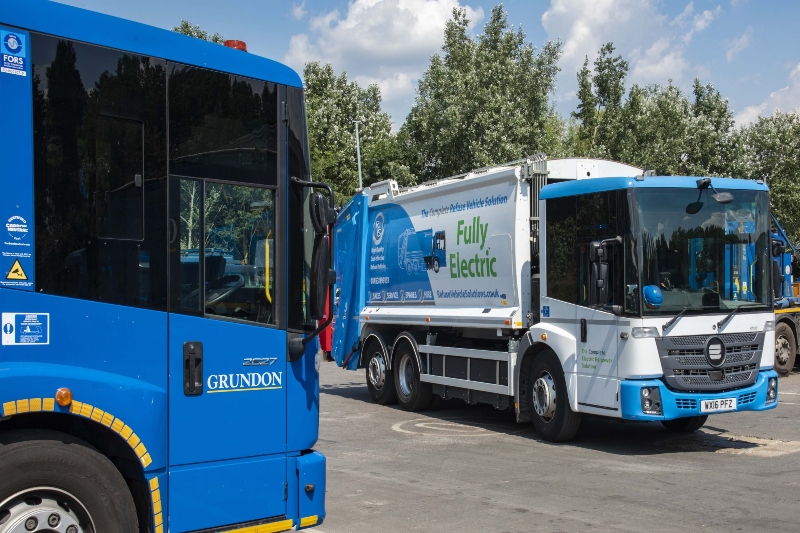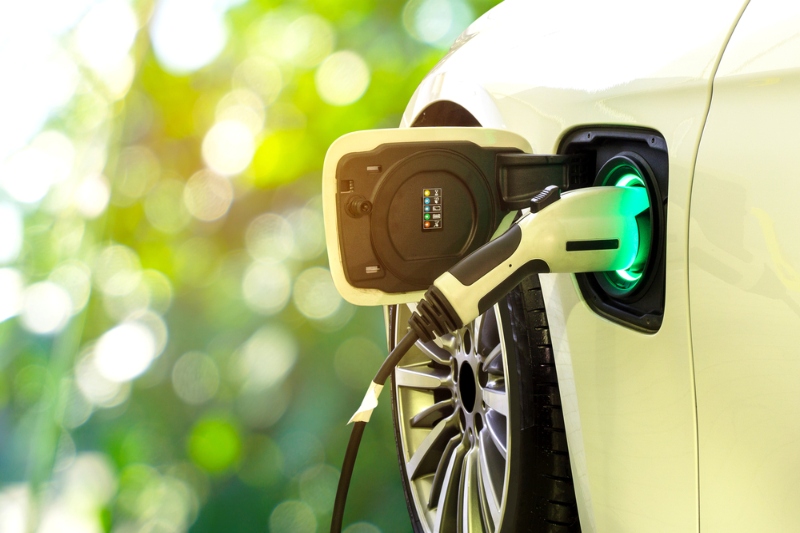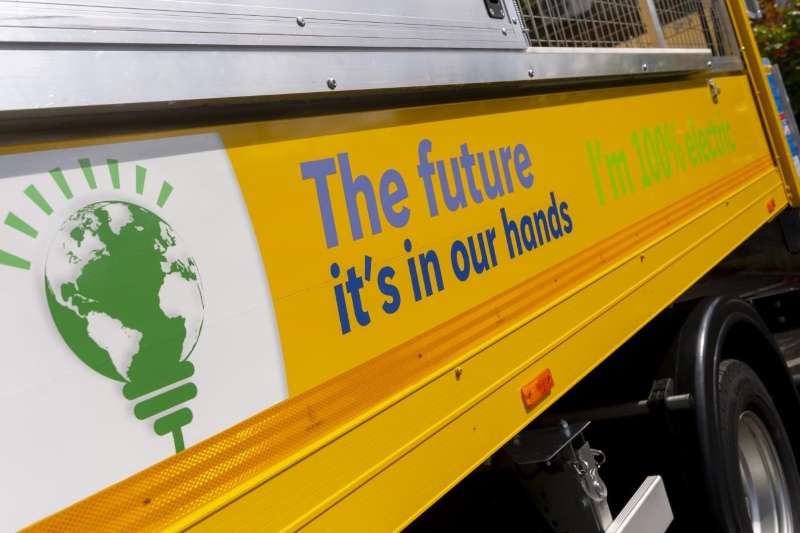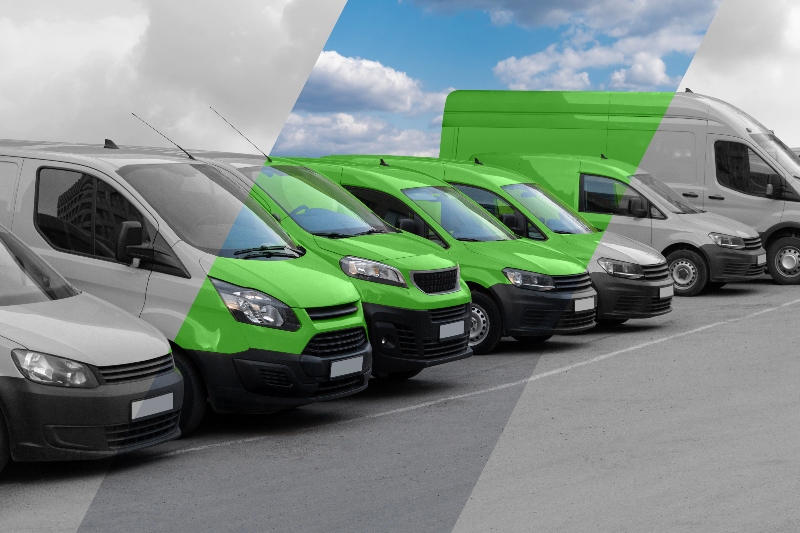 Procurement and fleet decarbonisation
14/10/2021
Gavin Rimmington, Head of Public Sector at YPO, offers insight into the important role of procurement to decarbonising local government fleets, and the most efficient ways to enable large-scale transitioning.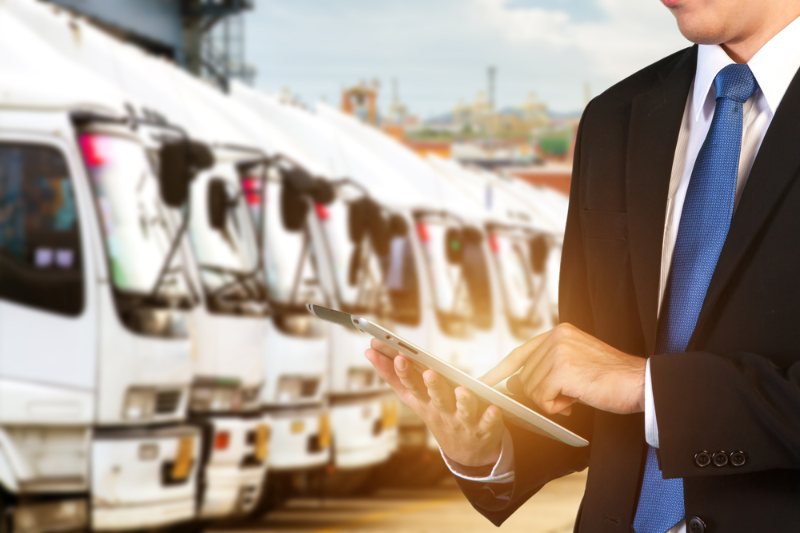 Greening the local authority fleet
16/09/2021
Rob Bailey, APSE's Principal Advisor for Transport and Fleet, looks at the options councils face when it comes to decarbonisation.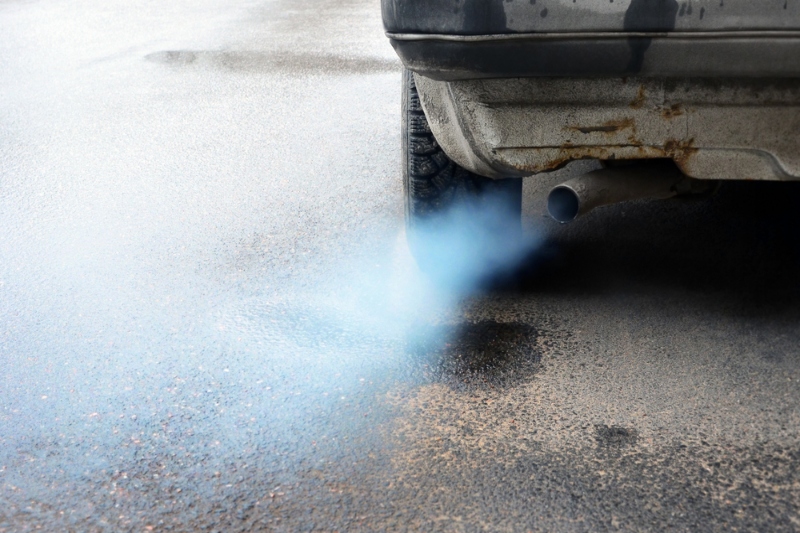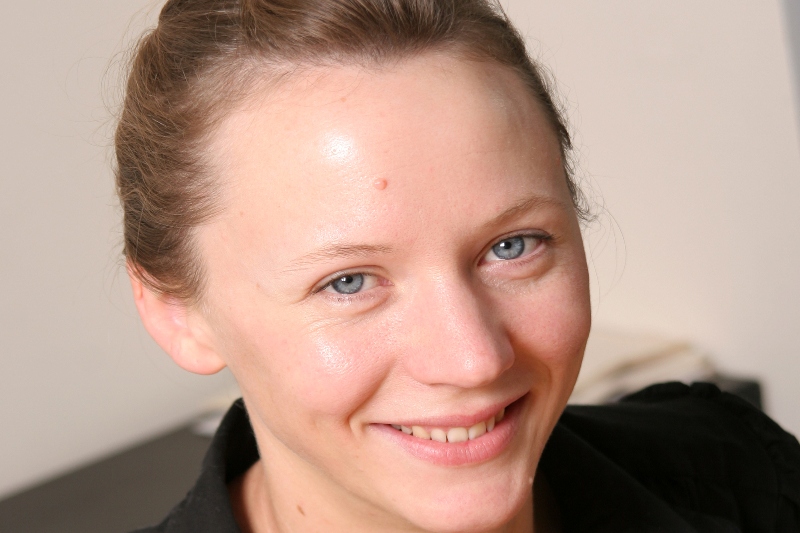 Slashing carbon emissions by 2035
22/07/2021
The Government has outlined a target to reduce carbon emissions by 78% by 2035. Susan Halliwell, joint chair of ADEPT's South East board and executive director of place at West Berkshire Council, talks about what this means for local authorities.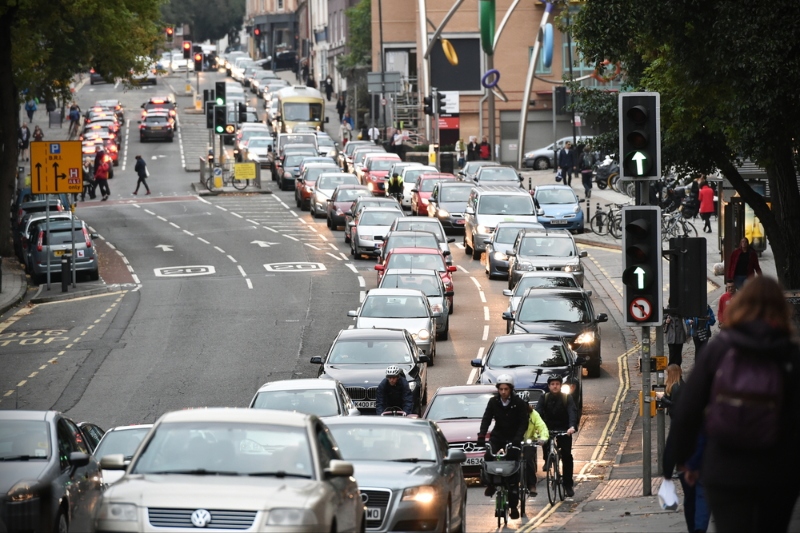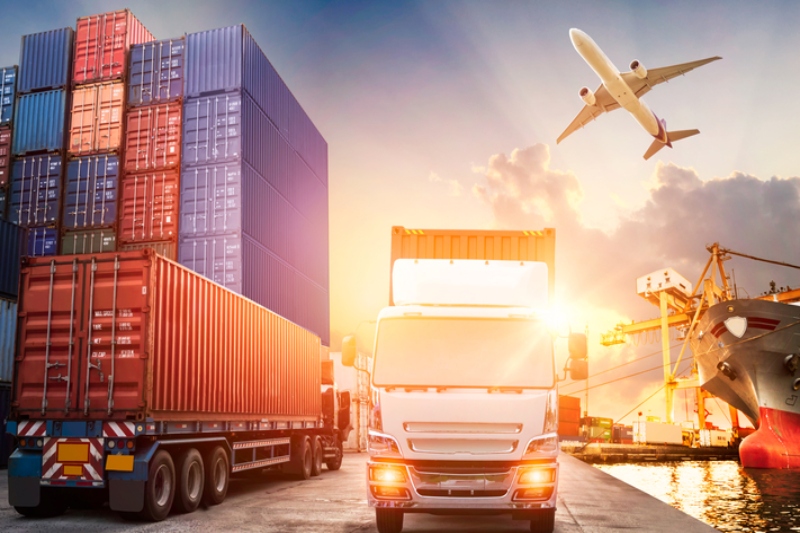 Shapps agrees to rethink roads policy
15/07/2021
The Government has agreed to review the National Networks National Policy Statement (NNNPS), which governs the development of major projects on England's road and rail networks.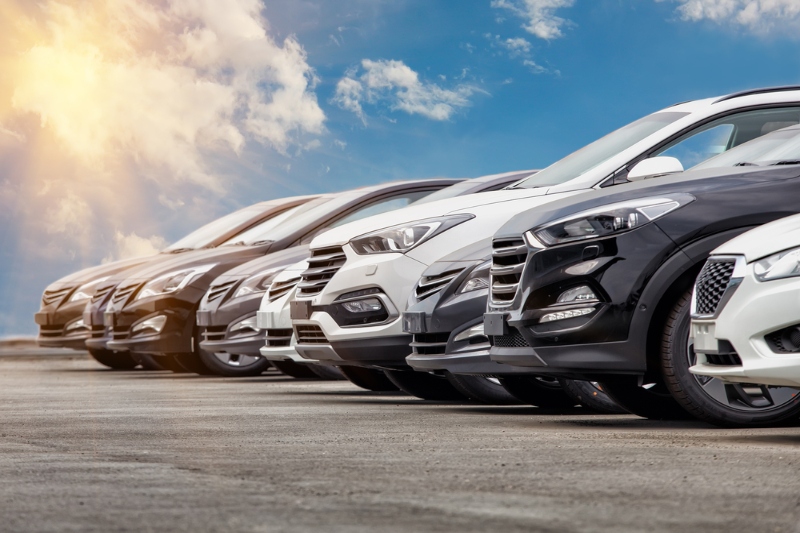 Making fleets carbon neutral
28/01/2021
The UK aims to reduce all greenhouse gas emissions to net zero by 2050. Energy Saving Trust (EST) looks at what councils can do to make their fleets carbon neutral.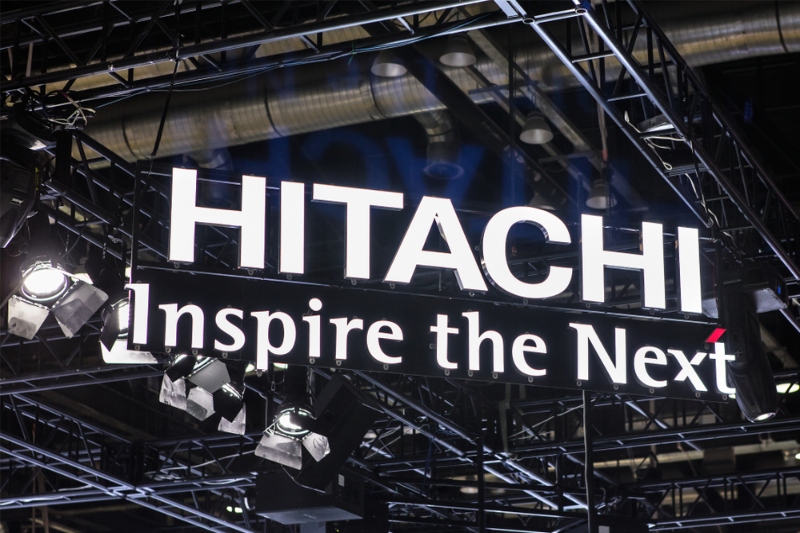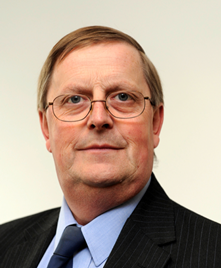 The race for the perfect vehicle
18/09/2020
Phil Clifford explores the challenges faced by vehicle manufacturers and fleet operators as the sector moves towards carbon neutrality.