Local authority transport departments are in somewhat of a quandary. Legislation requires that no new internal combustion engine (ICE) powered cars or vans are sold in the UK from 2030. Recently a similar UK-wide ban has been announced on diesel HGV sales from 2040. COP26 is on the horizon and carbon neutrality is high on the agenda.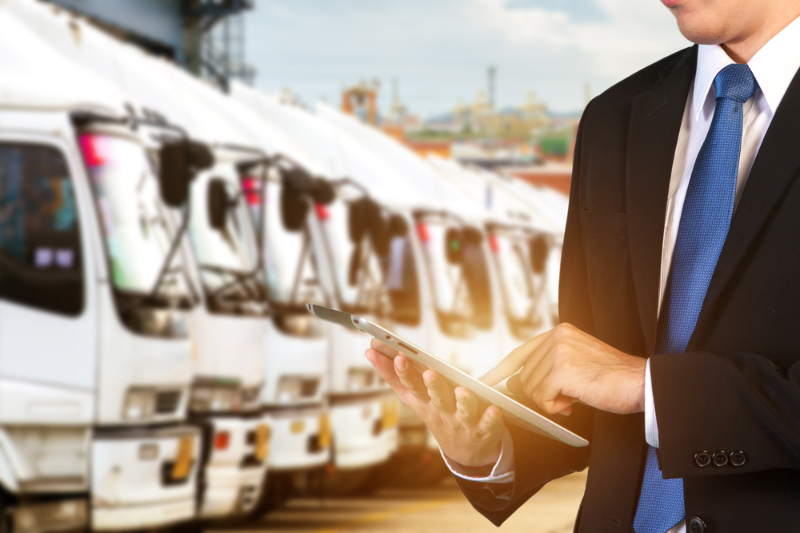 Many councils have declared a climate emergency with a typical target date of 2030 although some have put in an ambitious earlier date of 2025. Often authorities operate a 7-year replacement cycle for their vehicles, leaving difficult decisions for the next phase. As an immediate response, many are seeking some easy wins to reduce their carbon footprint and experimenting with driver training to reduce fuel usage, sometimes backed up by the onboard vehicle trackers. Others have tried replacement vehicle transmission and reprofiled the engine performance ECU with mixed success.
Technology for electric cars and vans continues apace. The vehicles themselves have broken through the short distance capability and range anxiety is becoming a memory. Battery power density continues to improve, with some research even seeking to give the bodywork itself battery capacity, thus removing duplicated weight. For the local authority, there is an expanding range of vehicles, grant funding and vastly reduced servicing requirements with closer to 20 moving parts in the powertrain rather than the 200 within traditional ICE vehicles.
So many have got the spreadsheets out and are attempting to identify the lifetime costs of vehicle ownership. If you can't determine the value on disposal and the longevity of parts and technology is unknown, many of these estimates are likely to be best guesses. We've been caught out before; changing street lights to LED had undoubted savings, but these are eroded substantially when electricity prices subsequently rose way above inflation
Sadly power-grid infrastructure is lacking across the UK, with few depots able to sustain the load required for all but a handful of vehicles. Most therefore allow employees to take the electric vehicles home overnight to charge there, with the authority meeting the costs of power and utilising the Electric Vehicle Homecharge Scheme to cover 75% of the installation fees.
So, what about larger vehicles – the refuse freighters, gritters and school buses? Councils are facing a landscape where the rhetoric is running some way ahead of the technology. Yes, you can buy an electric RCV at twice the price, but with no guarantees that your investment will not be worthless within a very short time. Some have tried to mitigate this risk by separating the battery powerpack from the vehicle purchase and leasing that aspect for the duration.
And is electric the final solution for HGVs? Hydrogen fuel cells are being used to power both cars and heavy vehicles and have the benefit that they can be refuelled in a manner closer to conventional vehicles. They don't need the same infrastructure and, within reason, the fuel can be stored locally and transported by tanker. Brown hydrogen production is being ramped up by industry and green hydrogen can be produced from excess renewable energy. Go back a century and there was a VHS/Betamax fight (for millennials read Apple/Blackberry) over lorry fuel; Leyland Trucks began life as the Lancashire Steam Motor Company and an electric vehicle held the land speed record until 1900. It's still not a settled argument and one that only adds to the anxiety.
Practically, many authorities with a fleet close to renewal are making what they estimate to be their last foray into ICE and ordering new fleets of Euro VI vehicles. Others are prolonging the lifespan of existing RCV vehicles by retaining the chassis and powertrain and replacing the body, lifts and compactor. The assumption is that the longer replacement can be postponed, prices will fall and the technology will be better developed and reliable.
Local government must and should be seen to take the leadership role in carbon reduction. Vehicles are a significant part of that along with heating and lighting of the corporate estate, ecological considerations in management of the public realm, and a host of other ambitious initiatives. To succeed there may well be mistakes along the way, so a culture of being unafraid to fail on the odd occasion, is one that must be adopted. Doing nothing is not an option if we are to meet local, national and global ambitions on climate change.
Rob Bailey is APSE's Principal Advisor for Transport and Fleet.
This article was originally published in the autumn issue of LAPV. For a free subscription to the magazine, sign up here.