I have in the last year or so learned of a couple of operators, both reputable, that have been caught out with vehicles that did not have a current MOT test certificate. In both cases the error was put down to an 'administrative oversight'.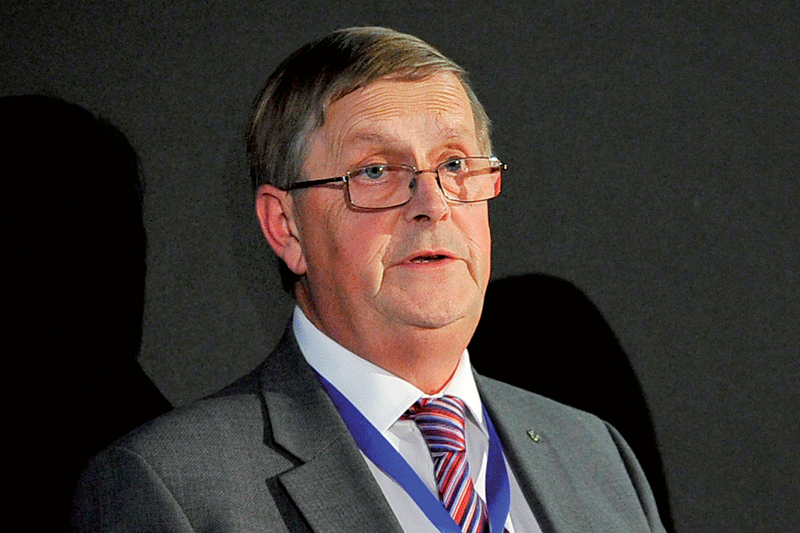 Now I am sure you will all agree that such errors of judgement have no place in a modern fleet management operation, particularly bearing in mind that no MOT would almost certainly invalidate your insurance. Just consider for a moment how your organisation would fare should a vehicle without a valid test be involved in a collision. Doesn't bear thinking about, does it?
Many of you reading this will probably be thinking that it couldn't happen to you as you already use a fleet management software package to monitor the myriad of tasks that are necessary to ensure compliant, economic and safe control of your vehicles. It appears, however, that there are many operators who don't. In a recent market survey, one major software supplier discovered a surprising amount of operators that rely on wall charts and paper-based files only.
I am aware that some operators use a spreadsheet to record and predict their periodic 'events', such as MOT, VED, Safety inspections and services. While the use of a spreadsheet is perfectly possible, such use is open to two major potential flaws. The first is that regular updating of the data relies heavily on the operator and it is vital that the actual keyboard operator has a full understanding of how the spreadsheet is structured. The second is that the method does not permit a multitude of staff to input and access the data.
I will stick my neck out and state that anyone operating more than a handful of vehicles is laying themselves wide open for compliance errors by using a spreadsheet. This is of course my personal opinion and, let's be realistic, 40 years ago there were no spreadsheets of fleet software systems to use, yet operators still managed – or did they?
Now just to be clear about what I am talking about: Fleet Management Software (FMS) is not tracking and telematics (although some suppliers of telematics include the facility for reminders within their offerings). Telematics systems have their place and are a completely different tool in the box. FMS is a computer-based software system that enables its users to undertake the multitude of tasks required in the management of a fleet and includes all operations from procurement through licensing, maintenance and disposal.
FMS packages are designed specifically to meet the needs of a fleet operator and to allow a host of reminders for due dates, reporting on all fleet-related costs such as purchase/lease, fuel, maintenance, accident repairs, statutory licensing and tyres, and will produce management key performance indicators which will enable your organisation to measure whole-life costs and predict future expenses. Most will also enable driver licence and permit recording, with automated licence checking an integral part of the system, and some will integrate with your telematics provider for mileage and data capture.
Traditional FMS packages have been sold to users and installed on their own servers, but the modern way is to adopt Software as a Service model (SaaS). These systems basically are web-based and hosted by the software house. They also work on a subscription basis which enables you to budget for the system cost on a pay-as-you-go principle. The big advantage is that, with password permission, anyone in your organisation can connect to the system from anywhere in the world that has internet access. Most will also work on smartphones and tablets. Such technology has also opened up a host of benefits such as giving drivers a phone App which enables them to log on to the system and record defects, accidents and even send photos, straight to the system, in real time.
If you run your own maintenance workshop then similarly the mechanics can access the system using portable tablets – no need for illegible, oil-stained bits of paper that need to be read and filed separately!
Those of you who run HGV and PCV fleets may well be considering the DVSA Earned recognition scheme – this will require a comprehensive FMS to produce the information and KPIs that are needed to obtain and retain earned recognition.
By definition, it is very difficult for software houses to encompass all of the features of their systems within a printed advert, but the forward thinking suppliers will offer you a limited time free trial – try before you buy!
So, to sum up, it is possible to run a fleet with no software or even with no computer at all. But - and this is a big but - you are laying yourself wide open to clerical errors which may leave you with, at best, no idea of your true fleet running costs and, at worst, a non-compliant fleet which will attract the unwanted attention of the authorities and could ultimately cause your operation to be closed down!
If you don't currently use an FMS, now is the time to consider it and ditch the spreadsheets.
Phil Clifford is a former fleet manager with over 42 years of experience working for local authorities. His specialisms include compliance, procurement, fleet management software, tracking and telematics. Contact him at psfleetconsultancy@btinternet.com or follow him on Twitter @thefleetman