In 2018 the Government published the Resources and Waste Strategy for England signalling a significant change for the waste management sector to contribute towards the aim of the 25 Year Environment Plan 'to leave the environment in a better condition for the next generation.' This is a major shake-up affecting producers, retailers, suppliers, householders and businesses with new duties expected to be placed on all under the forthcoming Environment Bill. The whole supply chain will have a part to play in enacting the legislation to ensure that targets are met, let alone the work required in terms of behaviour change for residents and businesses across the country.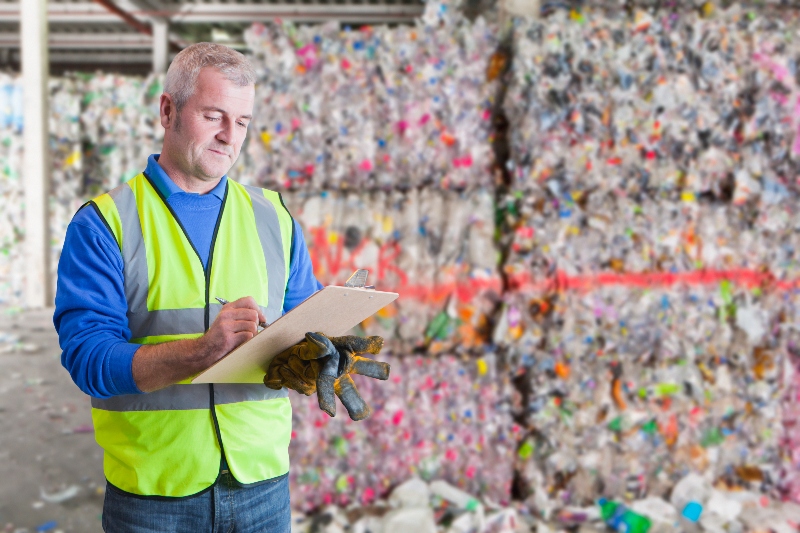 The scale of the challenge is significant. Consistency in household and business recycling will ensure that a set range of core materials are collected from every household and business with quality and quantity the key watchwords in terms of capture. There are new waste streams for all in terms of so called 'flexible' plastics as well as new streams for some in terms of separate food waste collections and the capture of plastic pots, tubs, trays and cartons for recycling.
Local authorities, like all stakeholders, have been busy since 24 March 2021 getting their minds around the consultations on Extended Producer Responsibility, a Deposit Return Scheme and, from 7 May, Consistency of recycling collections, determining what the full implications are for their operations, facilities, staff and systems.
There is no doubt that not all are starting from the same position. That's part of the rationale behind these changes: to get consistency across the country. Previously the change has been gradual with individual local authorities determining the timing of changes and planning accordingly. This ensures there is sufficient time for the necessary changes to be implemented. A vital aspect of this is around obtaining the additional staff, plant, machinery and vehicles required to deliver the required changes.
We are now working towards one timeline for implementation with only a limited amount of time for transition which will inevitably lead to an increase in demand for the essential elements of the system to be in place to facilitate this: containers, vehicles, waste transfer station plant and sorting/processing equipment.
There have already been issues in supply chains because of Brexit, COVID-19 and most recently a container ship wedged in the world's busiest shipping channel, all of which have led to longer lead times and delayed deliveries. Whilst we all certainly hope that the effects of each of these incidents is long behind us by 2023, when we arrive at the first implementation dates, will manufacturers and suppliers be able to keep up?
At present 49% of local authorities do not offer a food waste collection service, all of whom will be required, by the same date, to make that provision. This equates to something in the order of 13.9 million properties that will need to be provided with a food waste caddy of some description. All of which will need to be supplied during 2023/24, ahead of the proposed introduction deadline the following year.
Whilst container manufacturing could be considered to be straightforward because of the relative simplicity of the product, the provision of the vehicles required to collect the food waste from those households is not. Vehicles require far longer lead times and will see a significant peak in demand. These changes will likely have an impact on the timeframes that services can be rolled out, in addition to the potential cost increases as demand outstrips supply throughout the supply chain(s).
COVID-19 has resulted in a 12-month delay to the second round of consultations including Consistency of recycling collections. A lot of questions that still have no answers remain, creating uncertainty for local authorities on investment decisions.
The local authority family and waste management sector fully support the proposals ensuring consistency of collections which will simplify the recycling system for residents and businesses, but the challenges of implementation cannot be underestimated. It will require engagement with supply chains at the earliest opportunity and at a national level to fully understand how deliverable the timeframes involved are.
Sam Horne is vice chair of the National Association of Waste Disposal Officers (NAWDO).
This article was originally published in the summer issue of LAPV. Subscribe for free here.