Allison Transmission, together with its UK dealer partners, Mitchells Power Systems and Powertrain Products, has developed a FuelSense 2.0 transmission software upgrade programme for UK fleet operators that could improve fuel economy by up to 9%.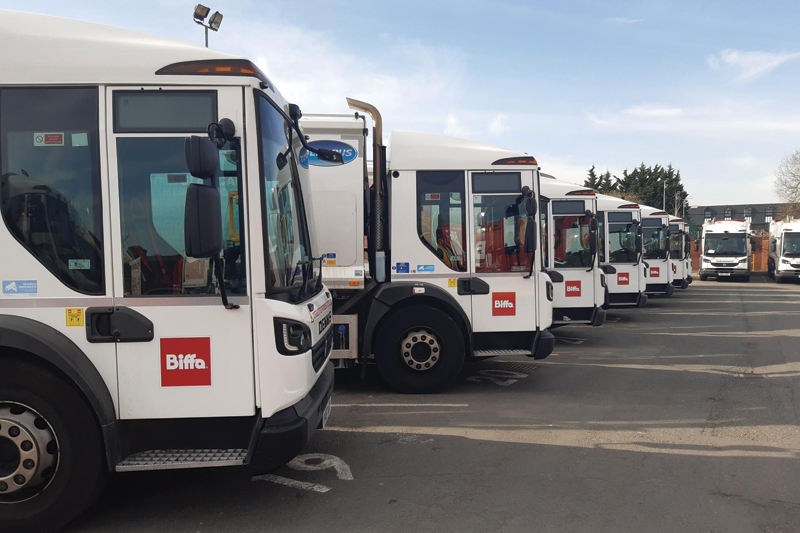 Upgrading Allison-equipped trucks that are currently in operation with the FuelSense 2.0 software will provide significant fuel saving, contribute to lowering emissions and save money over the lifetime of the vehicles. The mid-lifecycle upgrade takes about one hour per vehicle and the cost is minimal – less than an engine remap.
Allison's FuelSense 2.0 fuel-saving software with DynActive™ shifting provides precise balancing of fuel economy and performance, enabling savings of between five and 20%, depending on the duty cycle. This is equivalent to over £1,000 per truck per year for many commercial vehicle operators, positively impacting total cost of ownership. It helps fleets running diesel vehicles to drive cleaner straight away, generating significantly reduced emissions and lower fuel bills.
It uses an intelligent algorithm to continuously find the ideal balance between economy and performance, adapting to environmental and vehicle conditions and includes factors such as vehicle weight, road gradient, throttle use and the frequency of stop-starts. It provides an infinitely variable combination of shift points, rather than relying on fixed points on a pre-programmed shift table.
FuelSense 2.0 PLUS adds Neutral at Stop, which reduces the load on the engine when the vehicle is stopped, for additional fuel savings. FuelSense 2.0 MAX also includes enhanced Acceleration Rate Management feature that allows operators to set their own preferred limit to acceleration rate. This mitigates aggressive driving by automatically controlling engine torque, but if the vehicle is unable to reach the pre-calibrated acceleration rate – for example, when carrying a heavy load or ascending a gradient – full engine torque is instantly made accessible. This provides approximately one percent more in fuel savings.
Allison estimates that approximately 7,000 Euro 6 Dennis Eagle, Leyland DAF and Mercedes-Benz vehicles registered between 2014 and 2018 in the UK could benefit from FuelSense 2.0. Together, this represents 27,000 tonnes per year per vehicle in carbon emission savings.
A trial with Mercedes Econics owned by Fife Council returned an average of 8.85% fuel savings after being upgraded with FuelSense 2.0. Taking just one hour per software update per vehicle, the minimal cost was recovered in fuel savings in less than 15 weeks. The upgrade of 24 Fife Council Econics is expected to cut the council's expenditure on diesel by about £42,000 per year, and its CO2 emissions by almost 124 tonnes.
To make enquiries for your fleet, please contact your local Allison dealer partner:
Mitchells Power Systems – Paul Hone 07714 523207
Powertrain Products - Chris Jones 01902 366 000
For more information, contact Nathan Wilson, UK Account – Market Development Manager, Allison Transmission on 01525 305125 or Nathan.Wilson@allisontransmission.com.
www.allisontransmission.com/why-allison/fuelsense