Waste management operators can be reluctant to adopt large scale RFID projects. However, c-trace, the provider of IT solutions for the waste management industry, argues that you only have to look at the ease with which existing systems have been set up to know that it is not as complex as it might at first seem.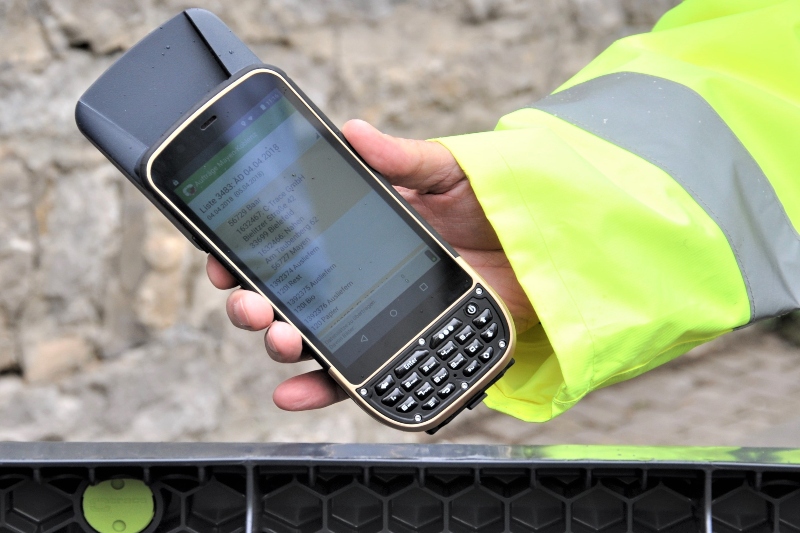 c-trace's UK Sales Director Ian Martin tells LAPV that waste management operators should overcome their reservations.
'We've set up numerous successful operations in the UK and the rest of Europe…In the UK, they've been more often than not for pay-by-weight operations where ownership of bin and waste producer is essential,' he says.
'In the municipal sector, they tend to be for additional paid-for services, such as garden waste collection or for gathering weight data to encourage responsible recycling or real-time participation,' Ian continues.
'The software enables operators to use the data for statistical analysis of participation, development of KPIs or to target campaigns to increase recycling rates.
'The point is, setting these operations up is a tried and tested process. We take the strain out of it and present operators with a system that is robust, easy to administer and fully supported.'
With headquarters in Germany, c-trace has been operating in the UK for more than 10 years from a base in Cambridgeshire. It offers both the hardware and software, known as 'c-ware', developed in-house and provided on a modular basis.
It provides RFID retrofitting services, including for bins without chip nests, and works with pre-fitted chips to new bins where it even manages their distribution.
The process for setting up a RFID operation is simple:
1. Full training for operational staff in the use of essential hand-held devices is provided both on-site and in real time online.
2. Customer or household data is pre-loaded onto c-trace's secure databases.
3. c-ware is used to plan the chipping schedule and owners are contacted regarding the changes taking place, including the chipping date.
4. A special label is produced providing data including the owner, address, type of bin, and type of waste stream.
5. This label is sent to the owner to fit to the bin so the distribution teams can correctly allocate the relevant address or the working team fits on site. A significant number of owners will not comply, so c-ware undertakes troubleshooting to ensure these cases reach a satisfactory conclusion.
6. As the RFID chips are fitted, the labels and chips are scanned and the data merged with the chip's unique reference number to produce a complete data string for the assigned bin. GPS location can be added if required.
Ian takes LAPV through the next stage, what follows once the above steps have been taken.
'In terms of operation, all the data from our certified, dynamic weighing systems is married to the chip's unique reference number and the owner to provide a seamless record. This includes the weight of material collected, the time, the data and the location of the bin. An automated bill can even be produced and sent by integrating the c-ware with back-office systems.'
Other aspects, such as a change of ownership of a bin, are all catered for, says Ian. In this instance, the bin is simply deregistered and reassigned to the new owners. It all works very smoothly and has its own in-built plausibility checks.
c-trace emphasises the importance of data security, which Ian describes as 'vital' and 'often overlooked by operators'.
'With our systems, data collected by the c-ware app goes into secure cloud storage and onto our own secure servers based in our very secure headquarters in Germany where the law determines we must keep it for seven years. Our data transmissions are fully certified as data secure systems, going beyond GDPR and certified under European law. Nobody can access your valuable, sensitive data on our servers.'