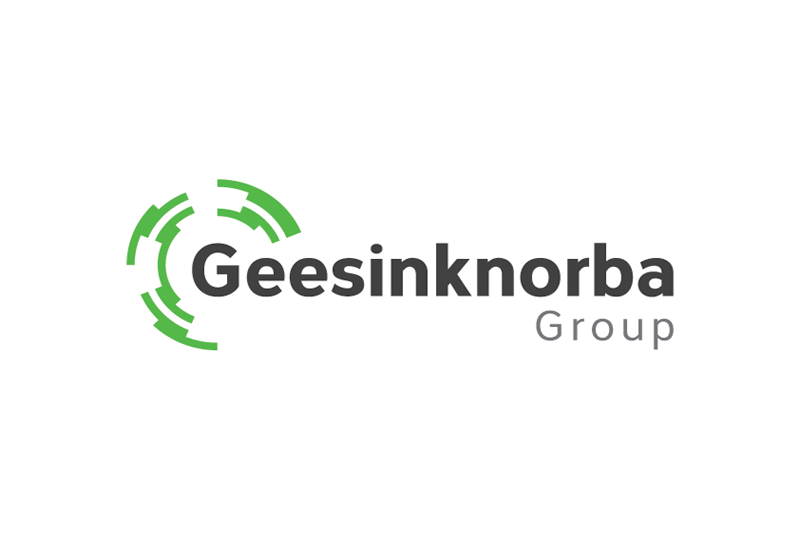 Geesinknorba is one of Europe's leading providers of refuse collection vehicles to both public and private sector operators. We design and manufacture a wide range of specialist vehicle bodies and bin-lifting equipment, which can be mounted on chassis from any manufacturer. Our focus is on innovation and delivering the products that our customers need to meet the requirements of today and the challenges of tomorrow.
The company has been operating for more than 80 years and combines three brands: Geesink, Norba, and Kiggen. Our headquarters are in the Netherlands and we have offices and distributors throughout Europe and the Middle East. The UK base is in Llantrisant, South Wales, and we currently have more than 1,000 products in service in the UK, from Jersey to Aberdeen
All-electric vehicle
Clean air in our towns and cities has never been more important and legislation at both national and local government level is already changing waste management fleets in the UK.
London's Ultra Low Emission Zone came into force in April 2019 and Clean Air Zones are planned for Leeds, Nottingham, Birmingham, Southampton, and Derby, with many other towns and cities in the UK and Europe expected to follow suit. Ultimately, the aim is to phase out both diesel and petrol vehicles with an outright ban on these currently set for 2040. This means that public sector fleet operators are actively looking for ways to improve the environmental performance of their vehicles and, when it comes to RCVs, we have a number of solutions.
'Innovation is at the heart of everything we do,' says Geesinknorba UK Business Director Mick Hill. 'In recent years we have focused on finding viable alternatives to diesel fuel. Our hybrid technology has been available in the UK since 2009, improving fuel efficiency and contributing to reduced emissions for numerous customers, and we also launched the world's first all-electric, rear-loading refuse collection vehicle in 2017, which offers local authorities a ULEZ and CAZ-compliant vehicle that emits no harmful CO2 or NOx during operation.'
The Li-On Power Pro was developed in collaboration with Dutch electric chassis manufacturer Emoss. It is powered by lithium-ion batteries mounted beneath the loading body and operates with a variety of our bodies, including the GPM IV. Zero-emission and low-noise, it is designed for use in stop-start urban environments and could save operators up to 70 litres of diesel fuel a day, making its running costs a fraction of those of a conventionally-powered RCV.
'This is tried-and-tested technology that can help councils make a real difference to their emissions,' says Mick Hill. 'The vehicle and all the lifting, compacting, and packing mechanisms are powered exclusively by the batteries, which means they can be operated in LEZs, ULEZs, and CAZs. They also offer councils the option of extended operational hours, in the evenings and early mornings, because they are so much quieter, which opens up the possibility of running fewer vehicles and cutting costs still further.'
The Li-On Power Pro developed with Emoss was trialled in Spain and our first UK customers took delivery of these vehicles in 2018.
A further collaboration, this time with NRG Group through new company Electra Commercial Vehicles, has resulted in a second iteration of the electric RCV and another option for local authorities in the UK. Electra converted a Mercedes chassis to full battery operation, and we supplied and fitted the body with our Li-On Power Pro technology to create an electric RCV. The resulting vehicle was unveiled in London at Future Fleet Forum in January 2018 and has generated a huge amount of interest as councils and fleet operators realise the huge potential it offers in meeting clean air targets.
GPM IV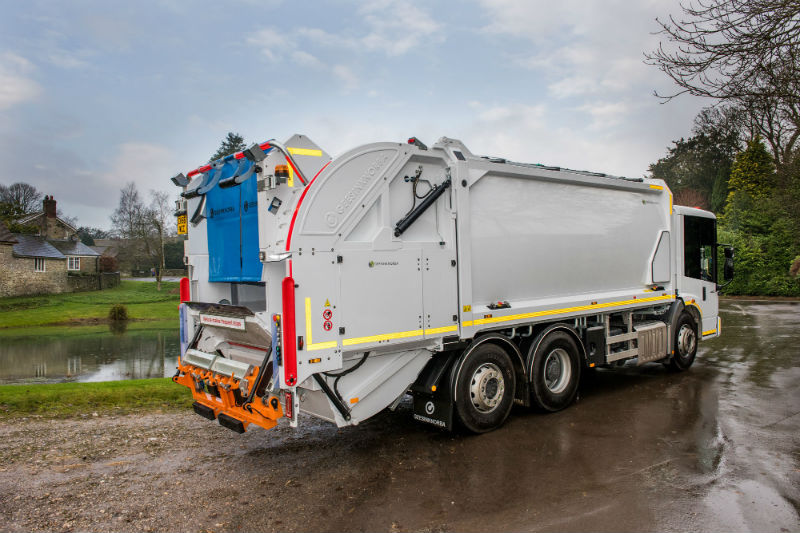 For those customers for which electric is not yet a viable option, our focus on innovation and quality means that we also offer more conventional solutions that still improve efficiency, reduce emissions, and lower operating costs.
One of the reasons our electric vehicle has been so successful is because it was initially designed for use with our GPM IV body. Launched in 2015 as an upgrade to our popular GPM III, the GPM IV was designed with energy efficiency as its heart.
Its construction is as light we could make it without compromising its strength and durability, and this means that vehicles mounted with this body are more efficient to operate. As a result, our GPM IV series vehicles are among our most popular in the UK, and they come in a range of sizes as well as multiple-chambered combi-split vehicles, enabling different waste and recycling factions to be collected simultaneously.
N4 rear-loader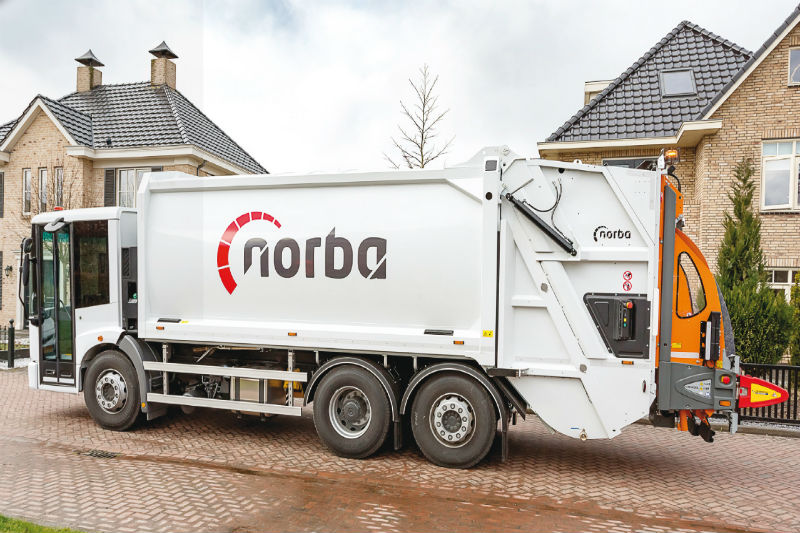 When we designed the GPM IV, we took account of all our customer feedback on its predecessor the GPM III and made sure that we addressed any issues to develop a superior product in every way. We did this again when we developed the N4 rear-loader, which replaces the N3 and was launched in 2018.
'We are very proud of the N4,' says Mick Hill. 'This is a vehicle that really takes account of the realities and challenges of today's waste and recycling collections. The redesign process has resulted in a lighter, more manoeuvrable vehicle that offers increased payload, improved weight distribution, lower fuel usage, and efficiency savings, as well as an enhanced environmental profile.'
The body shell is made from a single sheet of steel, making the vehicle lighter without compromising durability or stability. We also upgraded the electronic and hydraulic components and removed unnecessary elements to increase the payload and lower fuel use, which means that even the diesel version is as environmentally-friendly as possible.
The N4 is available in body sizes from 9 to 28m3. It has one of the fastest packing cycle on the market, a fast and efficient slide-and-sweep mechanism, and ten compaction levels to ensure smooth processing of collections.
The telematics system optimises performance and fuel consumption, while the Smart Pack fuel-saving system ensures the pump only needs the minimum amount of power to load and compact waste.
We also offer the N4 in hybrid or all-electric variants. The electric version is ideal for short urban rounds, while the hybrid offers reduced emissions over a longer range.
'Improved environmental performance is not just about alternative fuels,' says Mick Hill. 'It is also about better vehicle design, and this is exemplified by the N4. Our engineers have stayed true to Norba's Scandinavian heritage and created a simple, practical solution for today"s waste collection operations that has environmental responsibility at its heart.'
A new way to purchase
'We are very pleased to announce that Geesinknorba has been accepted onto the Crown Commercial Service vehicle purchase framework RM 6060, which means that local authorities can now purchase our vehicles without going through the complex and time-consuming tender process,' says Mick.
Geesinknorba is one of only two suppliers of RCVs in Lot 3 of the framework (medium to heavy commercial vehicles 7.5 tonnes and above). Our vehicles that can be accessed via the framework include our Mini Series, Multi Fraction MF Series, G Series, N Series and Rossi bodies with various domestic and commercial bin lift options.
The framework runs from December 2018 to December 2022. It is compliant with public procurement obligations, reflects commercial best practice, and offers many advantages to buyers, not least the discounts that are leveraged through collective buying power. For more information on the framework, visit www.crowncommercial.gov.uk.
Contact Geesinknorba for more information about their products:
Geesinknorba Ltd
Cromlin East
Forest Farm Industrial Estate
Longwood Drive
Cardiff
CF14 7YT
Tel: +44 (0)1443 222301
Email: sales.uk@geesinknorba.com